On June 12, 2017, it will be one year since the Pulse nightclub shooting in Orlando. One year since the LGBTQ+ community lost 49 members of its community. 53 additional victims were injured that night when someone decided that people deserved to die for their sexuality.
Recently, there has been an influx of footage depicting the shooting. Bodycam images and videos of the night that destroyed so many lives.
In focusing on the violence we have forgotten to commemorate the lost. These people who gave their lives just by celebrating their identities. We lost sons, fathers, spouses, business men, artists, actors, citizens, bouncers, musicians, students, baristas, realtors, teachers, activists - citizens.
We remember. We remember Orlando. The victims. The families. And we are sending our love your way this June and always.
June is Pride month. Take this opportunity to read up on LGBTQ+ history. Watch When We Rise. Read or listen to Fun Home. Educate yourself on LGBTQ safe sex practices. Support organizations like the Trevor Project, the It Gets Better Project, and TSER. Advocate for the trans community. Address biphobia. Read up on the Pulse victims and who they were. Read about how to support your LGBTQ child. Stand with all parts of the pride community.

Wave your rainbow loud and proud.

Check out the gender unicorn, and educate yourself on pronouns. (They/them IS singular!!!)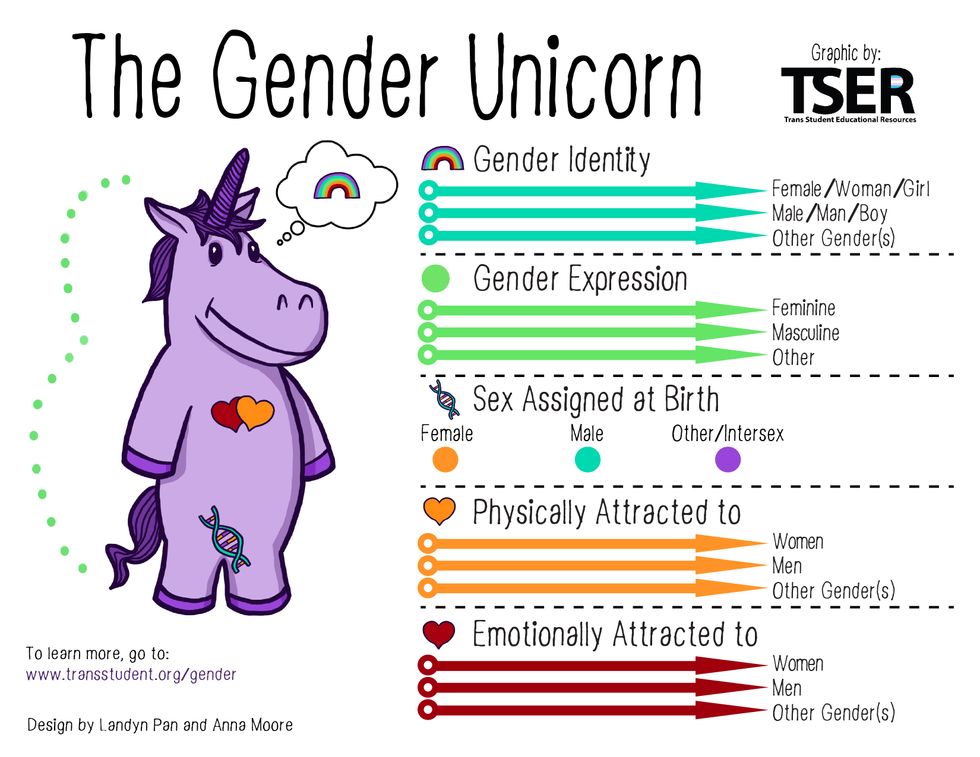 Allies, this is not your month, but it is your opportunity to stand with the community. Please take it. Use it to help us be heard.

Spread the love.

Speak up.

Remember out loud.

Let the world know that despite everything, we are still standing, and we are still loving.

And nothing can ever stop us.