As many may know, Yellowcard recently decided to go their separate ways as a band after their new (and last) album is released. In a statement written by the band, they explain why they chose to self-title the album. "The motivation behind this was to make sure these songs came from a place that was deeply rooted in us. We wanted to push ourselves to create a lasting finale for this incredible story on our own." They felt it was time to step away from the band in order to "preserve the legacy and integrity of the band," and although this sudden news was heartbreaking to many, you can't ask for a band to end their careers on a more triumphant and high note. With the idea that "Yellowcard" will be the last album, a lot is hanging on what it's going to be like given the statements about it released by the band. All I can say is I'm sure this album will live in the heart of Yellowcard fans everywhere the moment it is released. Here are some things we can most likely expect from this highly anticipated finale.
Elements of their last three CDs
Recently (and for this last album), Yellowcard signed back on with Hopeless Records after previously being signed by Razor & Tie records for their previous album "Lift A Sail." That being said, I think this record will probably sound like a mix between "When You're Through Thinking, Say Yes," "Southern Air" (both released by Hopeless Records) and "Lift A Sail." Although at the start of their career they were signed with Capitol Records for their albums "Ocean Avenue," "Lights and Sounds" and "Paper Walls," I'm sure many could agree that the albums released by Hopeless have a slightly different feel than the other three. So it would make more sense that this new record would hold true to the sounds of Yellowcard's last three albums. After hearing the first single off "Yellowcard," "Rest in Peace," the very beginning intro and sounds of the vocals on the track definitely bring the mind back to "Lift A Sail" while the violin, guitar melodies and upbeat nature of the song mirror "When You're Through Thinking, Say Yes" and "Southern Air." As a result, I have a feeling the album will go a similar way with the rest of the songs.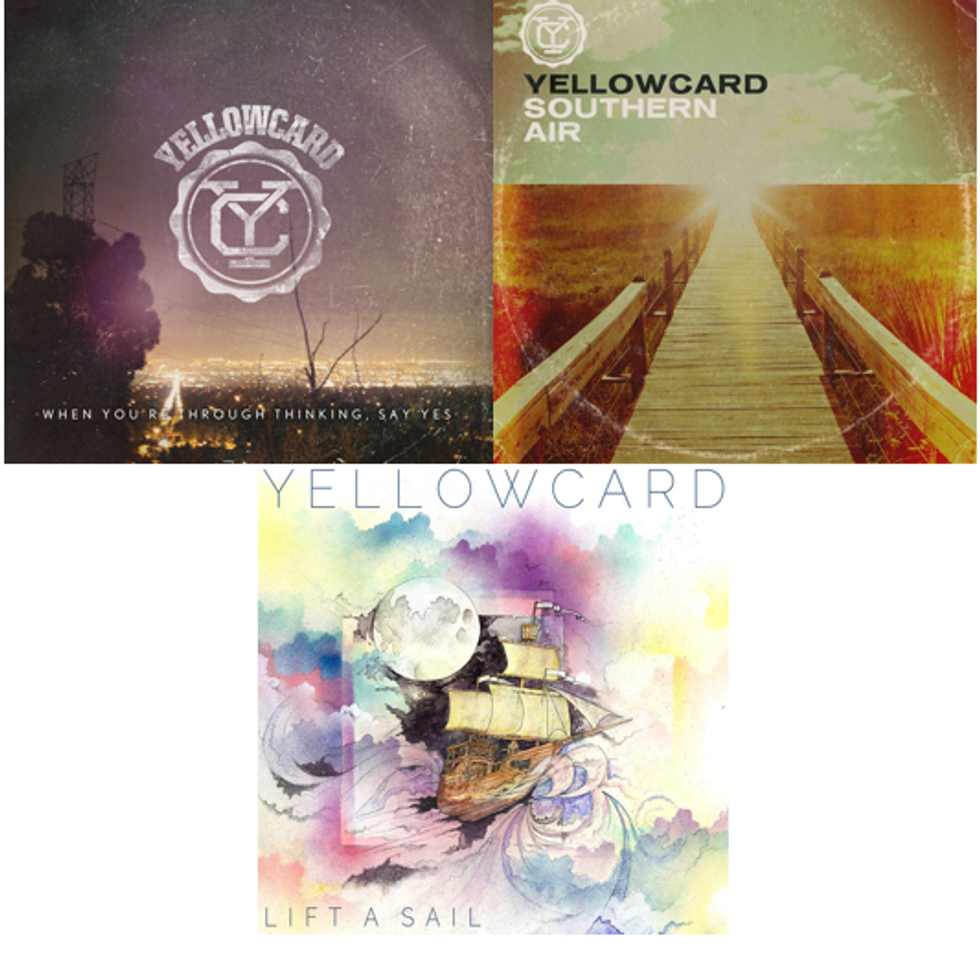 Incredible lyrics
Although every Yellowcard album has amazing poetic, deep, and meaningful lyrics brought to us by the incredible lead singer Ryan Key, there is no doubt Key is going to leave it all out there on this record. I briefly remember him stating on his Twitter months ago how he finally found what he has always been meaning to say, or something to that effect. We might even get a few more stories out of this album as we already have in the past from songs like "Ten," "Dear Bobbie" and "Sing For Me." Given this is his last chance, I have a feeling Ryan Key is going to open up to a new extent on this album and leave us with feelings of nostalgia, heartache, joy, inspiration and a new beginning. Pretty much every feeling under the sun. I absolutely cannot wait to hear what lyrics he has written for this album because it will no doubt be heartfelt.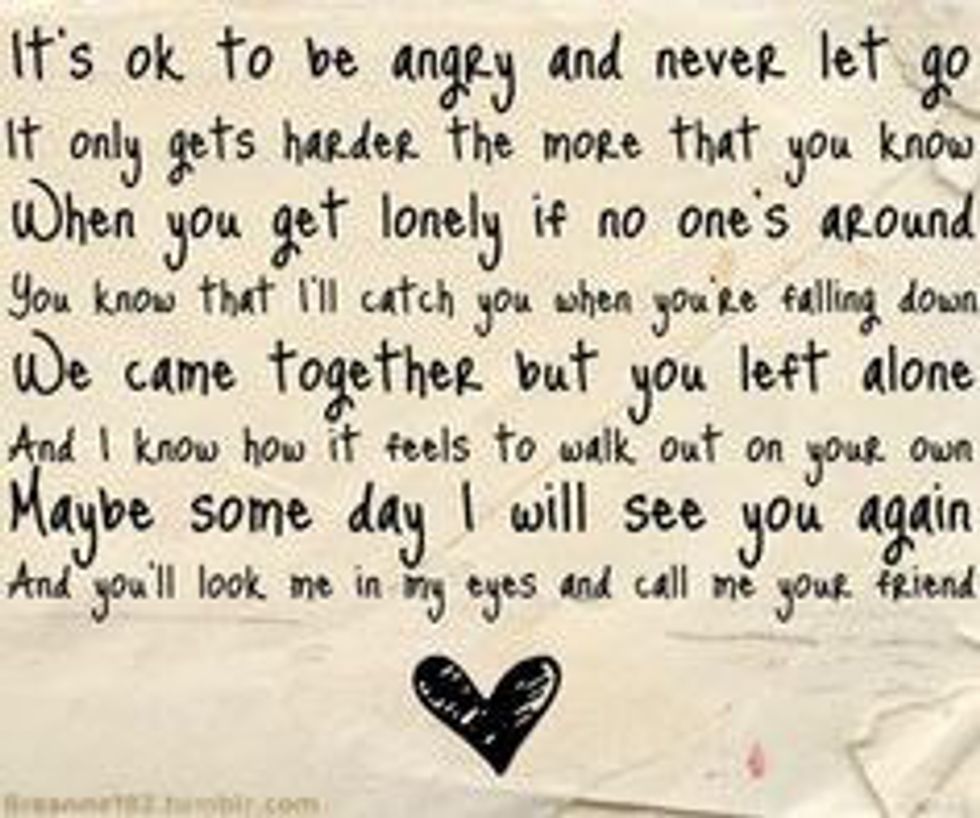 High intensity violin
All I'm going to say for this album is Sean Mackin is going to be shine. For those who do not know, Yellowcard gets its distinct and memorable sound not only from every element in the book but largely through their integration of violin into their music (Sean Mackin being the violinist). He writes all of his own violin parts and variations for the songs, and his talent is out of this world. If there is one thing that Yellowcard fans can connect with, it is the beautiful use of Sean Mackin's compositions that he writes for each song to give them that extra striking sound. Although it's a given the use of violin in Yellowcard's more ballad-type songs are easy to identify, I'm sure for this album we can certainly expect some high-intensity violin parts and solos from Mackin. After proving his insane talent in all of their songs (with one of my favorites being the bridge of the song "Always Summer"), Yellowcard fans better get ready for some memorable violin performances.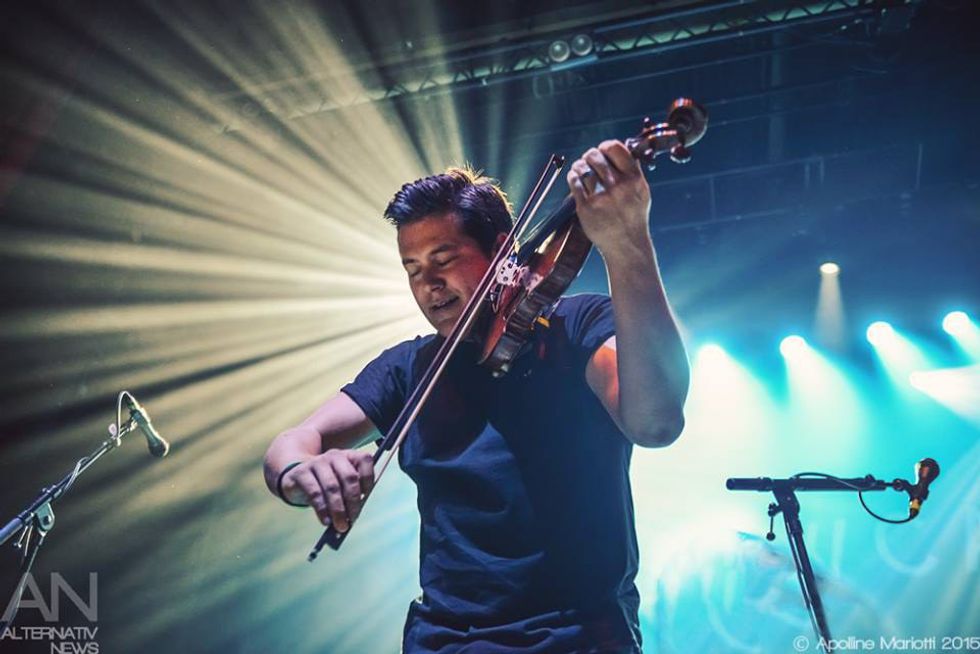 A great ending
If there is one thing I am sure of that will be present in a Yellowcard album (especially this one), it's an amazing ending. I know, that's a pretty broad statement, but I'll explain. Since the beginning of time (2001 with their first album with Ryan Key, "One For The Kids") Yellowcard has always ended their albums amazingly, whether it be the entire song, a lyric, a melody, a violin solo, or guitar. Maybe that statement is a bit subjective, but my siblings and I all agree on it, so it must be right, right? These have been Yellowcard's ending songs on each of their albums in order: "Rough Draft," "Back Home," "Holly Wood Died," "Paper Walls," "Be The Young," "Southern Air" and "California." If you know all of these songs, need I say more? The way "Back Home" ends with that beach-like guitar feeling is great. The way "Holly Wood Died" ends with the same violin melody that the album begins with in their instrumental song "Three Flights Up" and the epic ending of their album "Paper Walls" with the song of the same name can't be described other than unbelievable. So, that being said, this is Yellowcard's last album ever. If they ended every other album the way they have, I can't even imagine the tear-jerking way they are going to leave fans with how they end this record.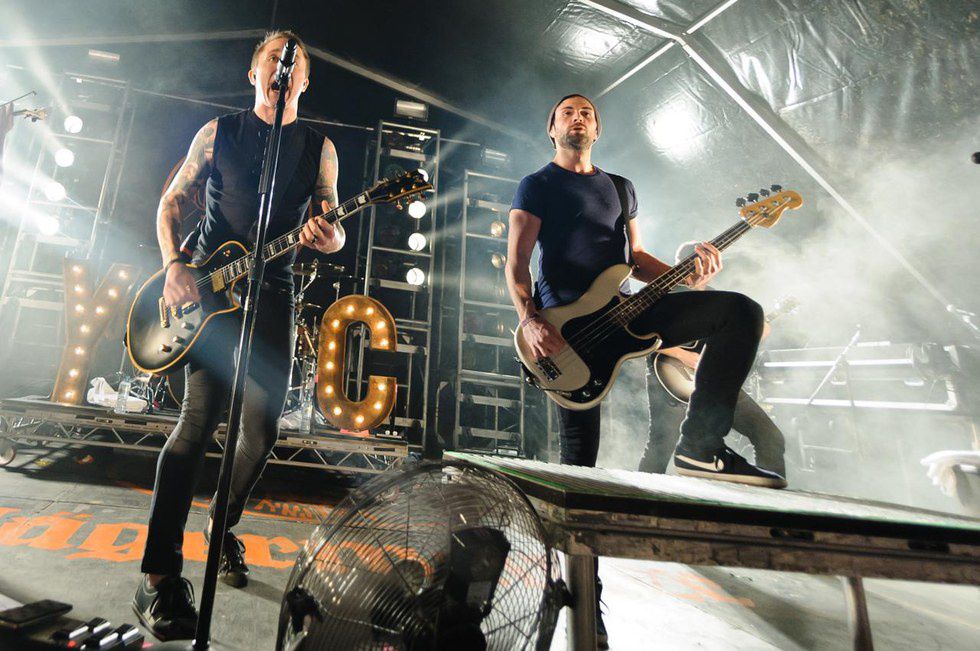 Nothing short of extraordinary
Every Yellowcard album ever released has affected me in a different way. Each one is closer to my heart than even my favorite non-Yellowcard album, that's how much they mean to me. This is it everyone, the finale. On September 30, when it's released, we're all going to go out and buy it. We are going to sit down, pop it in and just listen. We're not going to be doing homework, we're not going to be texting, we're not going to be thinking about anything else. We are all going to sit down and bask in the epicness that is this last album from (in my opinion) the greatest band in modern punk/alternative/rock. I have no doubt that once the last song comes to an end, we are going to look back at the album and realize that it will be nothing short of extraordinary.