I think I've eaten more mango this week than in the past 21 years of my life combined.
We've been in Chiang Mai one whole week now, and it's been quite hectic. Our days start with breakfast at the restaurant below our guesthouse, where we are welcomed by a wonderful woman who loves the GlobeMed students. Noi has seen multiple summers of GlobeMedders come through, and poured her excitement at meeting us into several days of free fresh fruit platters and mango sticky rice. We devour our toast and thank her before running off to catch our taxi-truck to take us to work.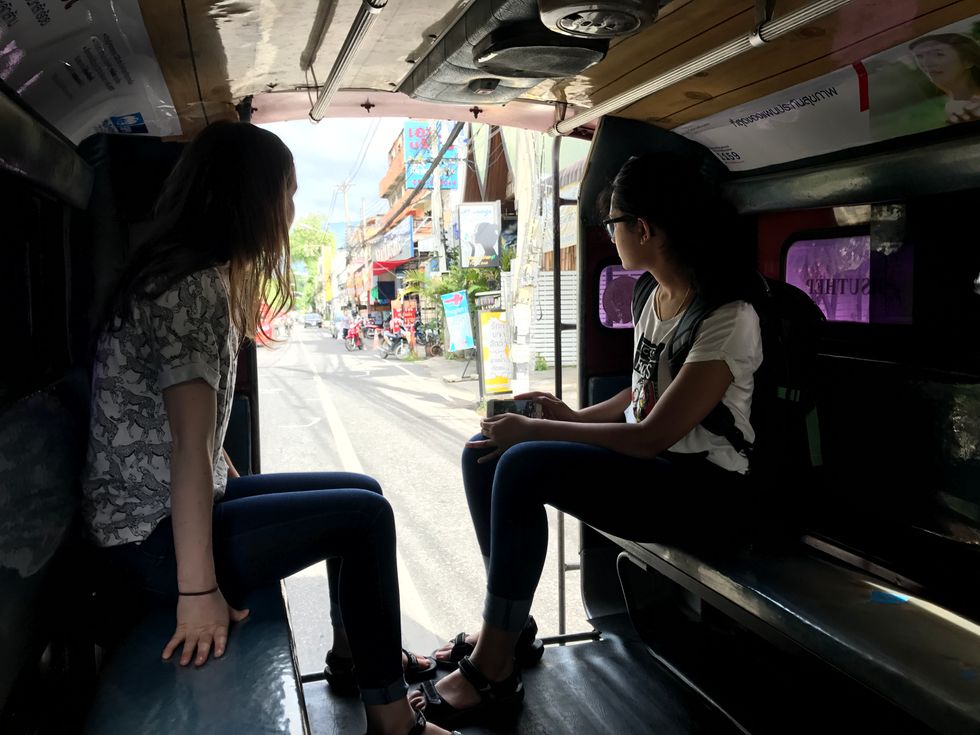 (Namrata and Phoebe looking contemplatively out the back of our taxi while I take artsy pictures of them)
At work, we learn more about our Kachin partner staff, and busy ourselves designing and editing various media, crafting English plans, and doing our best to carry out those plans. For lunch, everyone in the office crowds around a small table and eats together, family style, talking and laughing in Kachin and English. But I'll keep it short on the work experiences this week. I'm learning so much from working here and it'll probably warrant its own blog post (or two, gotta keep up this weekly habit somehow).
After work, it's straight to 6pm yoga. On our way home from yoga, we eat dinner, and stop to see the various sights and sounds. We sniff our way through fancy soap stores, replace dinner with "the best rotee in Chiang Mai" or rolled ice cream, or buy coconut buns and dried mango slices. We walk by the 3-story Starbucks (THREE STORY STARBUCKS my dream home) or stop to listen to a didgeridoo band. By the time we drag ourselves up the guesthouse stairs and into our beautifully air-conditioned room, it's past 9pm and time to get ourselves to bed and ready for the next day.
On Saturday we went on a hike with some of the staff from the KWAT office. Translation: we charged up the mountain, trying for dear life to keep up with our fearless leader, one of the staff members who must have been an ibex in a past life. Thankfully, the view from the top of the waterfalls was just as breathtaking as the struggle up.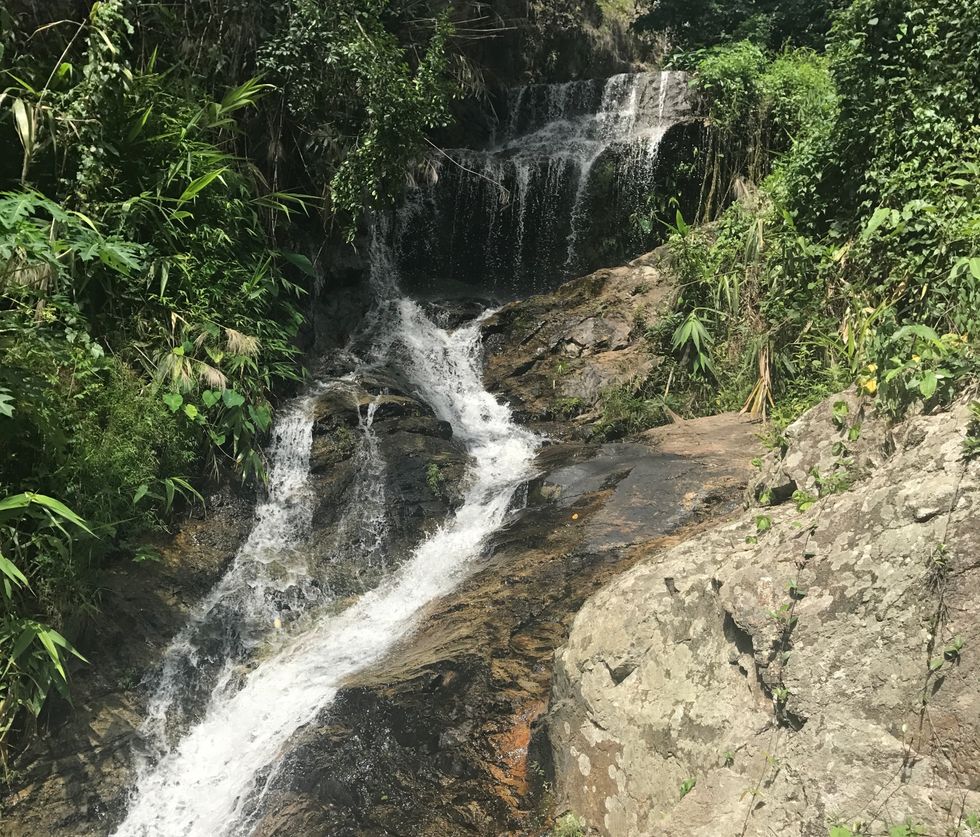 (About halfway up our ascent, when I thought "surely there's no path to go up any further?" I still think i might have been half right)
We put ourselves to *wok* (cringeworthy) at a cooking class on Sunday, learning how to cook six different dishes and then eating as much of that as we could. The food was delicious, the teacher was funny and friendly, and my low spice tolerance earned me the nickname "baby soup."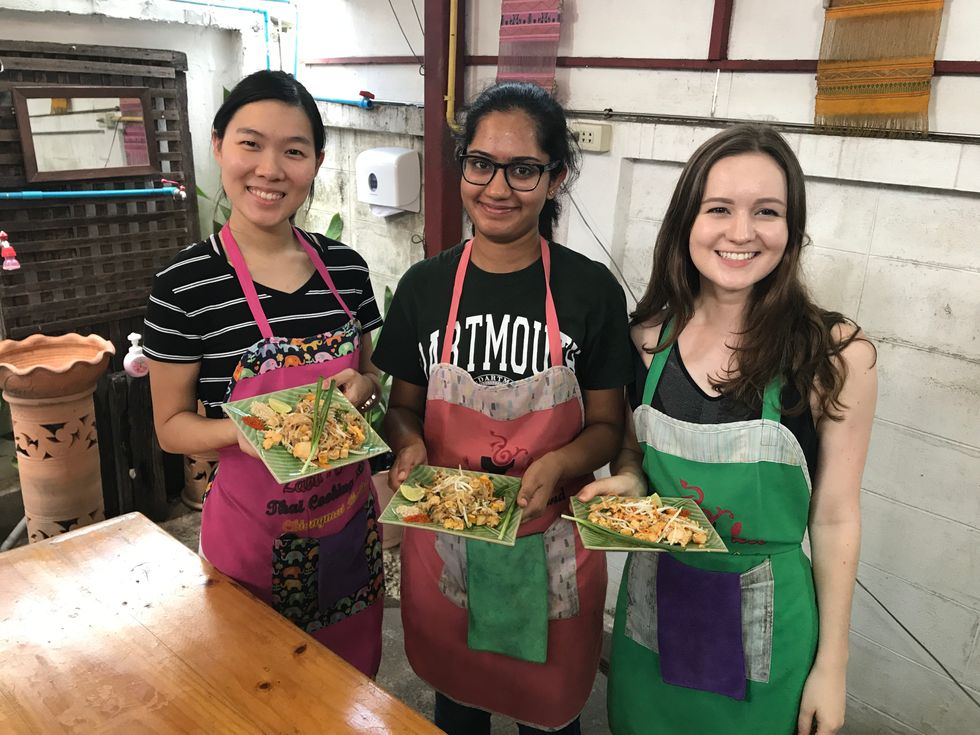 (Look out Dartmouth people, there's a fourth Thai restaurant in town now)
It's a busy time, but a happy one. I am thoroughly exhausted every night, and barely have the energy to drag myself into the shower before flopping into bed. But, I am loving these new experiences and new foods, and soaking it all in. Here's to the next month and a half.