I only saw my grandparents for a relatively short time in my life, but they never shied away from where they came from, and that pride certainly flows through my family's veins. Living in the Cleveland area that, fun fact, has the highest population of Slovenian Americans in the United States always reminds me of my Eastern European heritage. So, I wanted to share a few "You know you're Slovenian when..." moments I've had.
1. You've eaten and/or made stuffed cabbage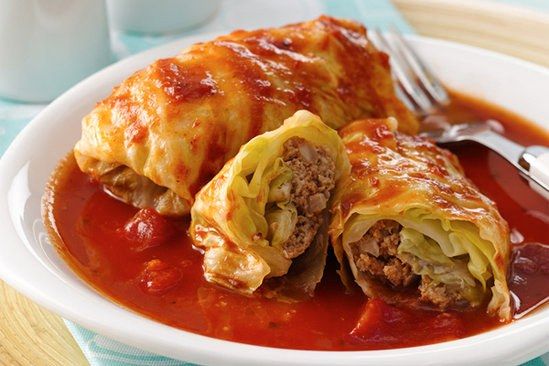 And you know who has the best recipe (hint: It's my mom. No contest. Her stuffed cabbage is easily my favorite food).
2. You go to St. Vitus Church for their Christmas choir concert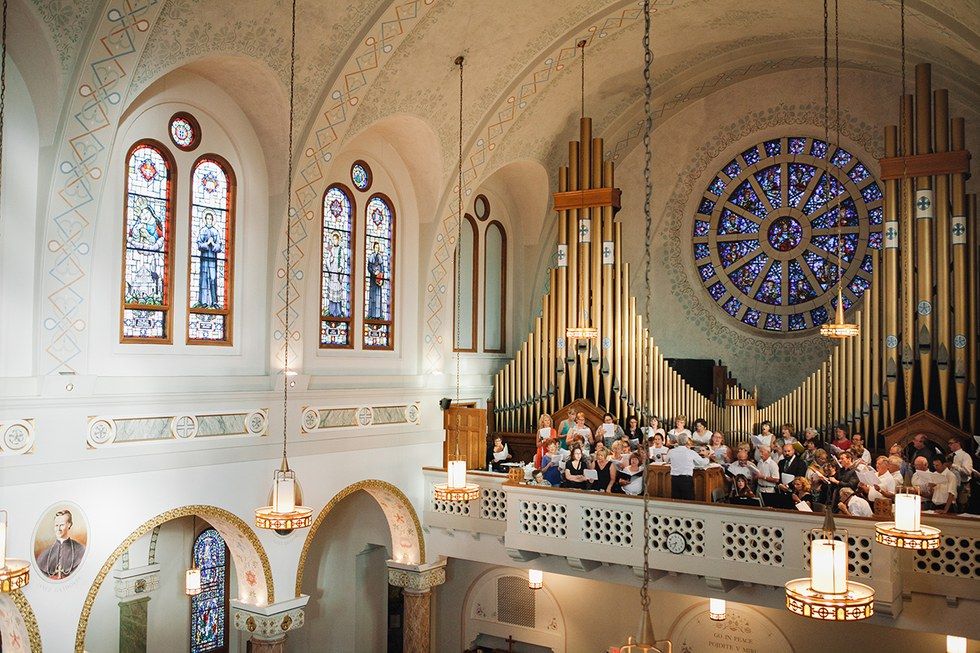 The inside of that church never fails to astound me.
3. You've seen someone sporting this shirt from Cleveland Clothing Co


For me, it's my dad. He wears it with pride.
4. Pristava is the place to be every summer

Slovenska Pristava is parish picnic held in Geneva, Ohio each summer. There's great food, a mass, dancing, drinking, bocce ball, and a pool, and it's a great way to meet other Slovenian Americans.
5. You're often confused as Slovakian

To be fair, their flags look very similar by containing the same colors. Cleveland is also home to a large Slovakian population as well with Slavic village being a popular destination for many Eastern European Clevelanders. While they both belong in the Slavic language family, Slovenian and Slovakian are quite different in culture.
6. Being excited to hear about Cleveland Kurentovanje

One of Slovenia's most popular festivals has made its way to the Cleveland area in the form of monster costumes, a parade, and Slovenian food and drink. Kurentovanje is a festival held before Lent each year where people dress as Kurents, a figure meant to scare away the winter in order to welcome a blooming spring season. The celebration arrived in 2013, and hopefully Kurentovanje makes a return every year.
To any Slovenian Clevelanders reading this, hope you find at least some of these points relatable! Be proud of where you come from!
Cover Image Credit: Stephanie Gorsek