Whether you are happy or sad, sober or not, or even if you aren't THAT hungry, you probably have an item or two that have reliable performance when you are in the need for some McDonalds. And yes I saw "Supersize Me" in 7th grade like the rest of you, and still need some McDonalds every now and then.
Plain cheeseburger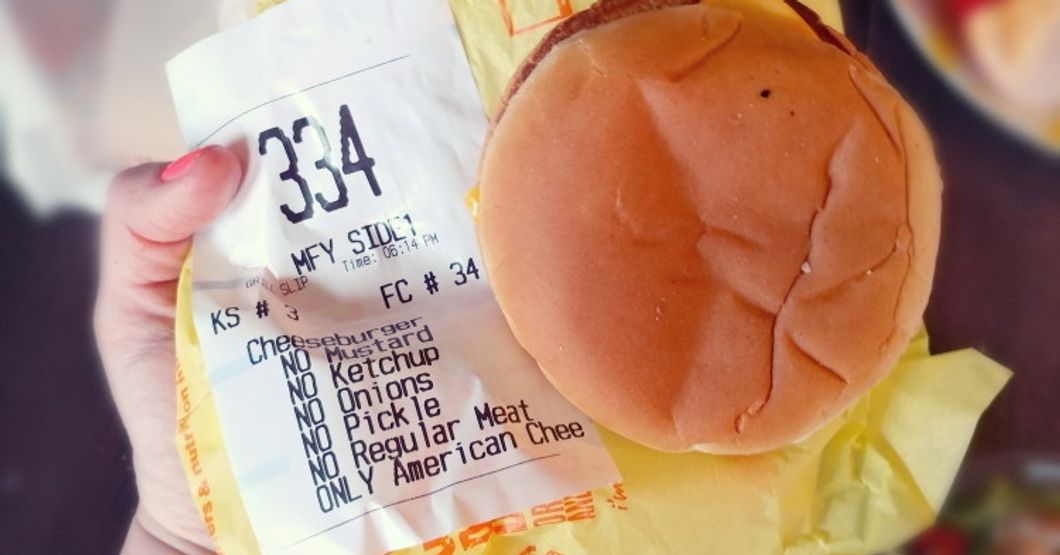 You splurge in every other aspect in life, so when it comes to eating fast-food all you crave is a little simplicity. Maybe some dipping sauce will be used, but nothing too crazy.
Fries with a McFlurry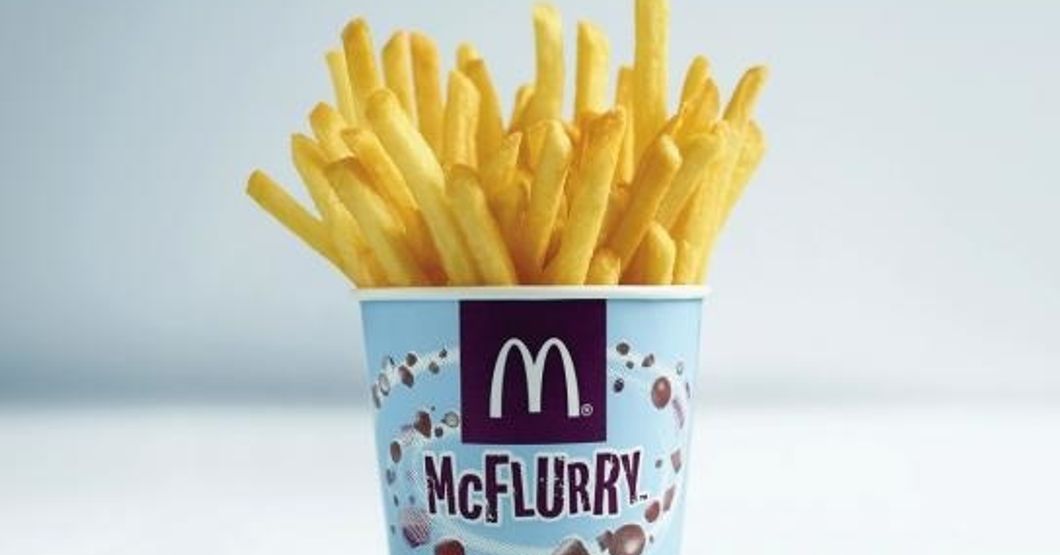 You think outside the box. Your innovative spirit really shows through the combination of salty and sweet, which satisfies your every need for variety in life.
Sauce with nuggets on the side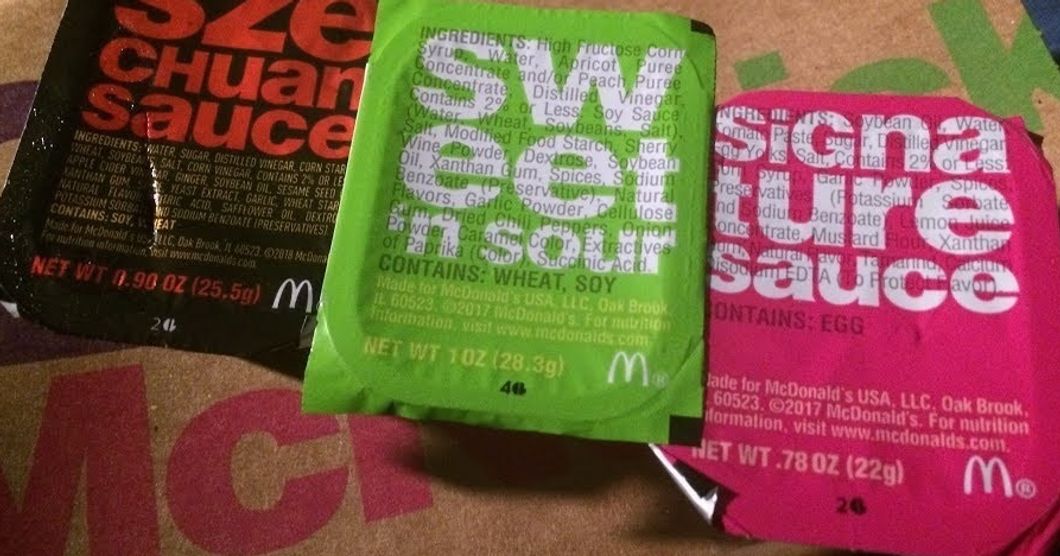 You people always seem to be doing the most. You aren't afraid of confrontation when you have to go up and ask for that forth sauce for only four nuggets. Despite the fact that you know this is out of the ordinary, you proceed to do it despite the judgment you may receive.
Happy Meal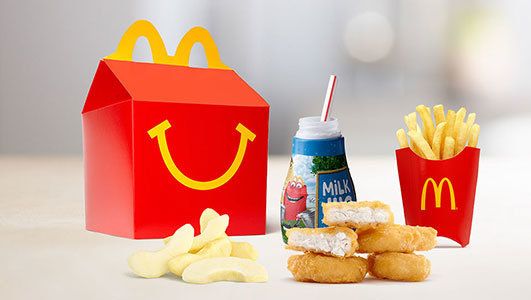 You enjoy the little things in life. You are very outgoing and upbeat all of the time, so this meal speaks for itself and those above the age of 12 who also partake in consuming this box full of joy.
"Healthy" options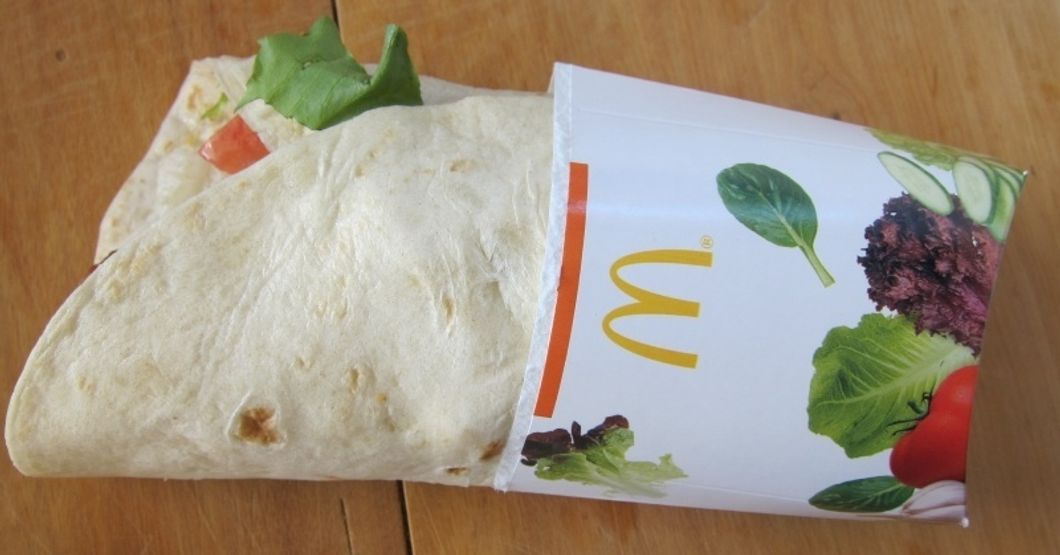 1. Ew 2. Why 3. You came to the wrong place.
You're also definitely one of those people who are always in gym clothes, but never seen at the gym.
Anything off the Dollar Menu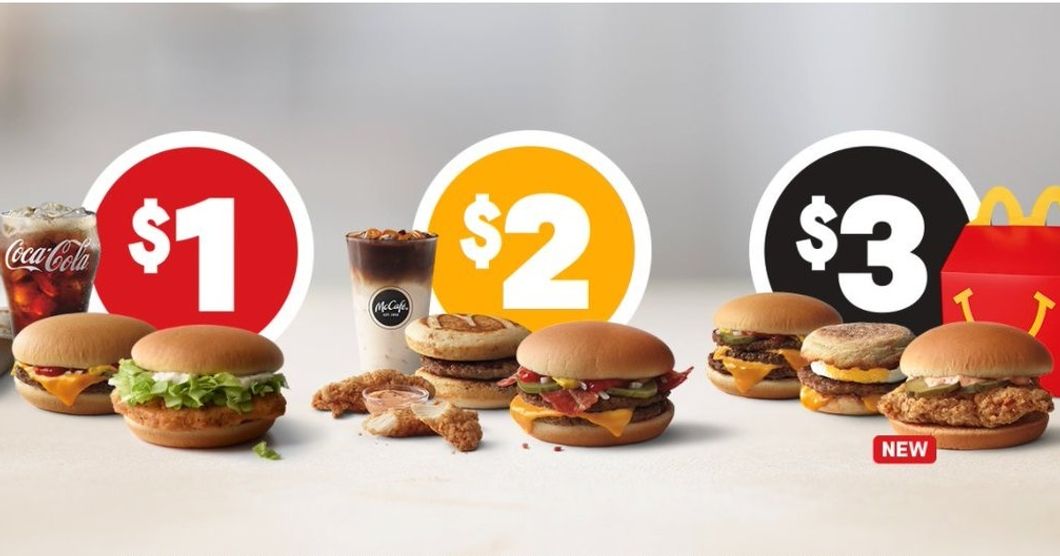 You're probably (and hopefully) in college, looking to get a bang for your buck. Also good thing you're so young because if you wear any older your body wouldn't be able to withstand this kind of torture.
Breakfast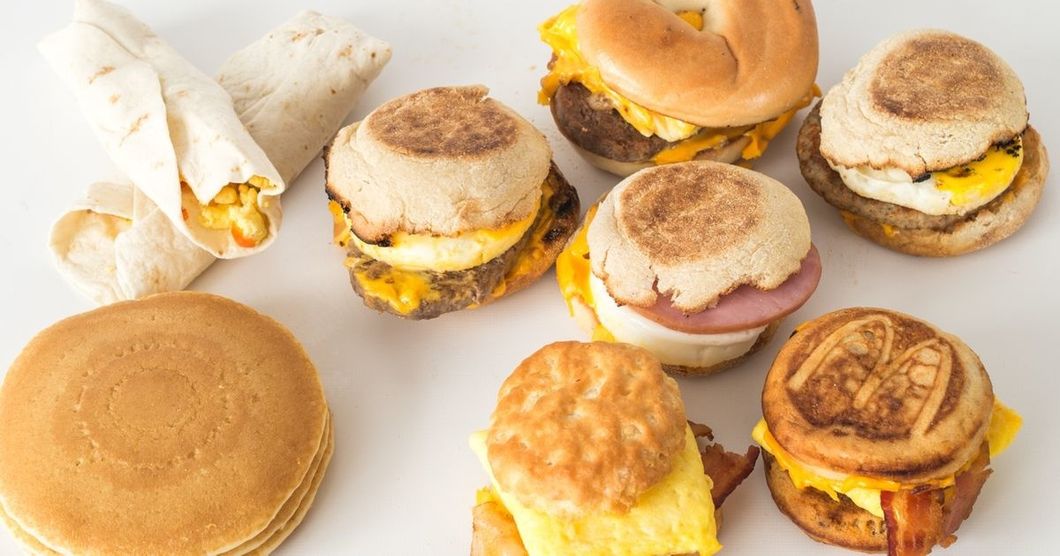 Ding ding ding, you are the winner. You've outsmarted the rest of us that are still getting the basics. Also please share your wisdom with others next time the opportunity arises because the McGriddle really is that good.
If reading this post made you as hungry as it did for me writing it, go treat yourself. Or maybe wait till 1 in the morning when you'll appreciate it more. Either way, don't be afraid to switch it up and try new things because no matter what these classic go-to items will always be there for your next McDonalds run. Unless you still wanted to try the "healthier option", then I have failed as a writer.