Hometowns. You either love where you're from, or you hate it. Regardless about how you feel about where you grew up, it has made you who you are. Some of my friends know for a fact that when college is over with they will not be able to get out of their hometowns fast enough. For me, leaving for college made me appreciate where I am from a whole lot more. Rochester, New York. Well, I am not actually from the city, I live in a small suburb outside of the city of Rochester, but leaving where I grew up has taught me a lot about where I come from. I did not realize until I went to a city on a much smaller scale how much Rochester has to offer. My roommates came up during the summer and I wanted to give them the "true Rochester" experience, but I surprisingly froze up. What should we do? What makes Rochester so great? So I decided to reach out to friends and family and compile a list of places and things that makes Rochester just so great! At first I just wanted to make a list, but then I thought, how fun would it be to actually try and go to all of these places or try all of these foods! So here is a list of awesome things to do in Rochester, documented by yours truly. Compared to where a lot of my friends are from, Rochester is always hoppin'! There are sports, art, music, food, cultural events and so much more all very accessible to the residents of Rochester, New York.
Strong National Museum of Play/Rochester Museum and Science Center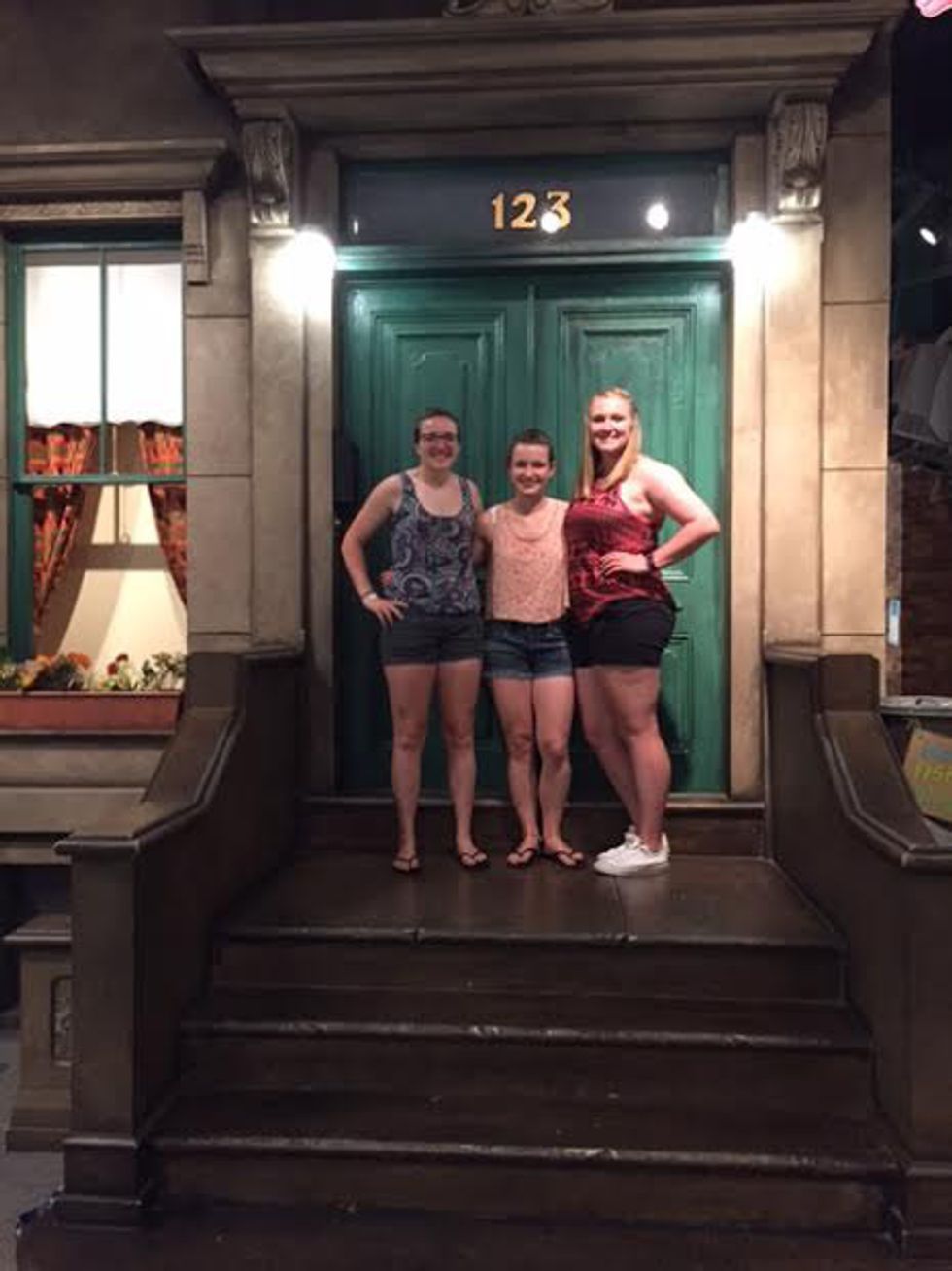 Don't let the words "Museum of Play" fool you. The Strong Museum is fun for people of all ages. There is history and interesting facts for adults and exciting interactive games and activities for children. I have memories of my family packing our lunch and spending the day at Strong. I brought my roommates there this past summer and I realized how much fun it still is! We loved shopping at the fake Wegmans (because what says Rochester like Wegmans, right?) and looking at all the historical toys upstairs. The Museum and Science Center is also a fun attraction for all ages. It makes science fun and understandable. Another unique part about the science museum is the Planetarium that is attached to it. It's a great field trip place for local schools!
Wegmans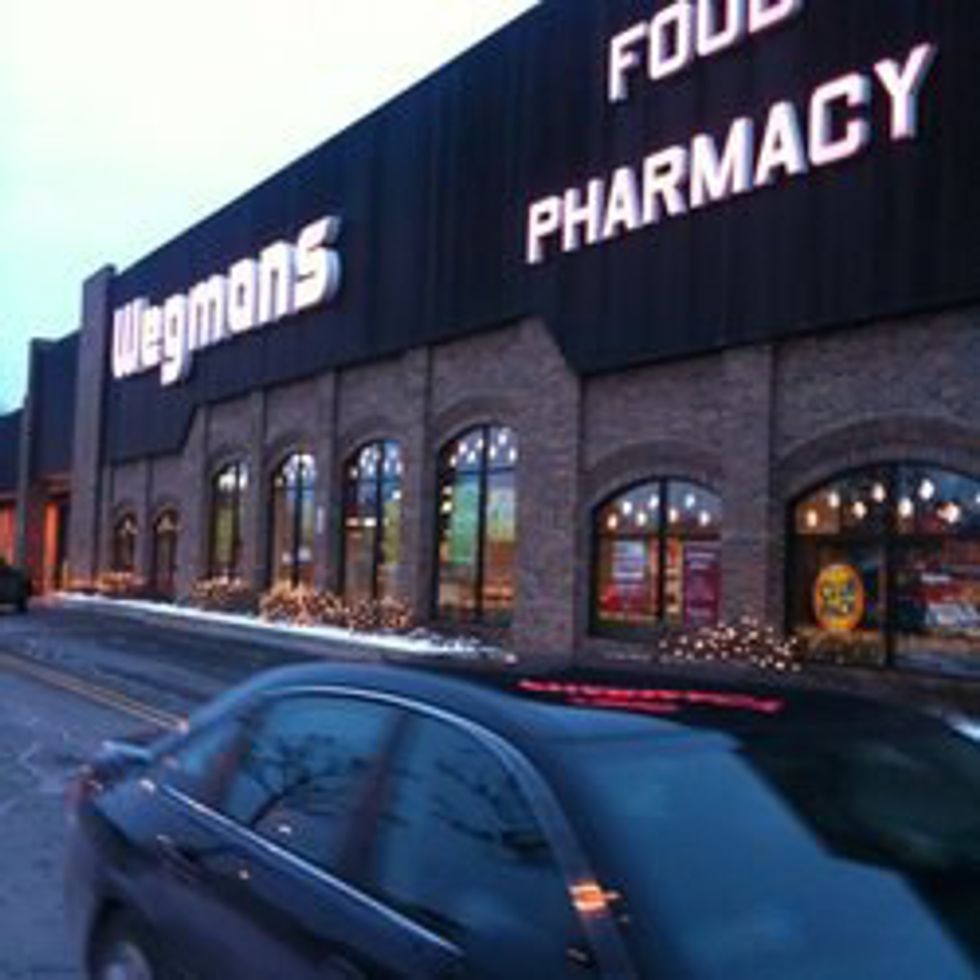 There is no Wegmans where I go to school and I believe it's the greatest travesty I have ever experienced. 'Yo, Walmart, you're okay I guess, I'ma let you finish,' but Wegmans is the best grocery store of all time. My basketball team makes fun of me when we travel because I get so excited whenever we are near a Wegmans. They just don't understand. This grocery store is definitely one of the best parts about the Rochester area.
Seneca Park Zoo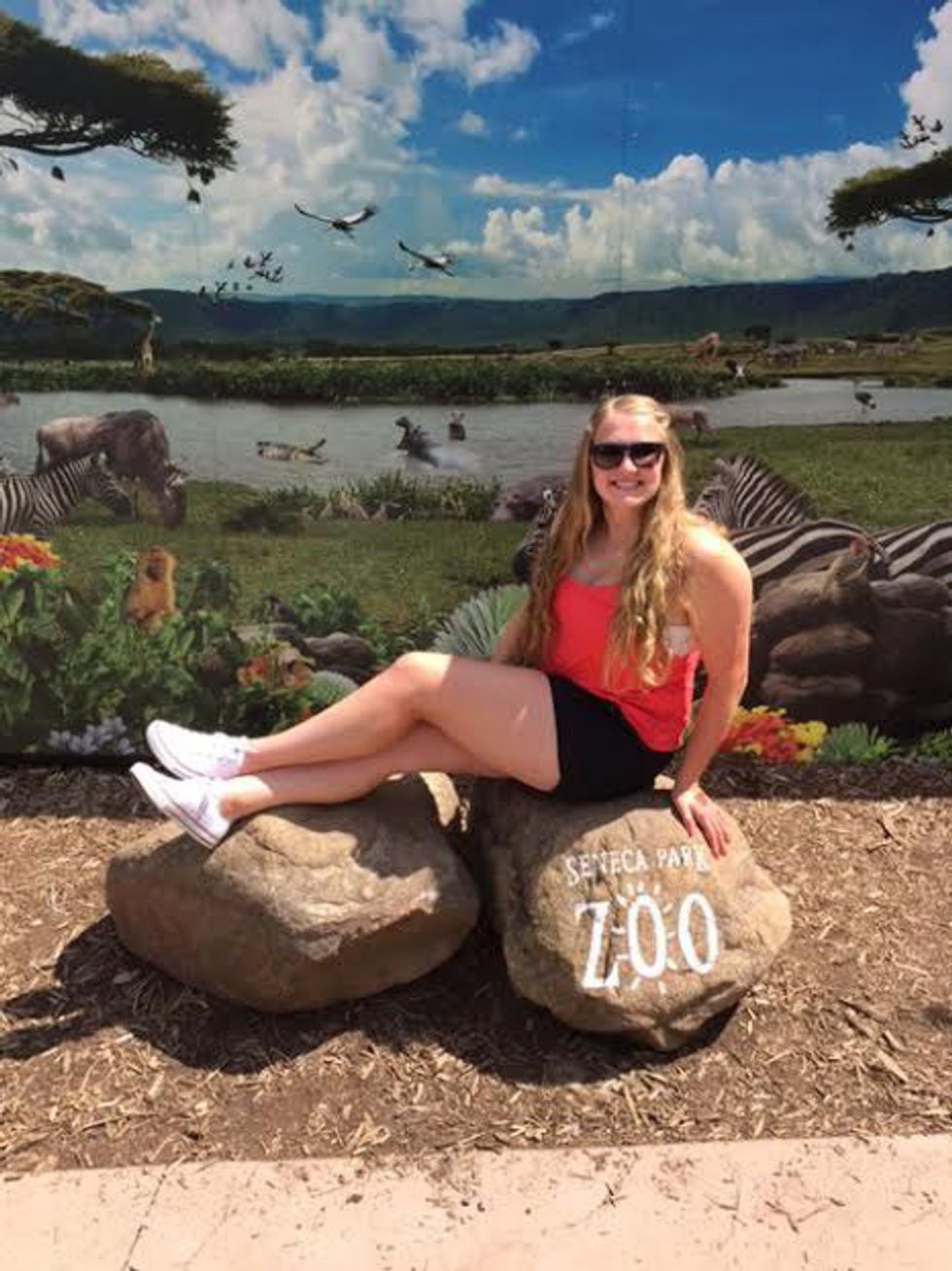 The zoo in Rochester is another attraction that is fun for all ages! Growing up we use to go at least once a summer. My family doesn't go as frequently now but, still at twenty years old, it's a blast! Packing our lunch and spending the whole day there was one of my favorite things to do as a kid. What is really cool as an adult is to actually read the signs you ignored as a kid and learn interesting facts about the animals. I've also had the ability to watch the Seneca Park Zoo grow and expand over the years and that is really neat to see!
Pittsford Dairy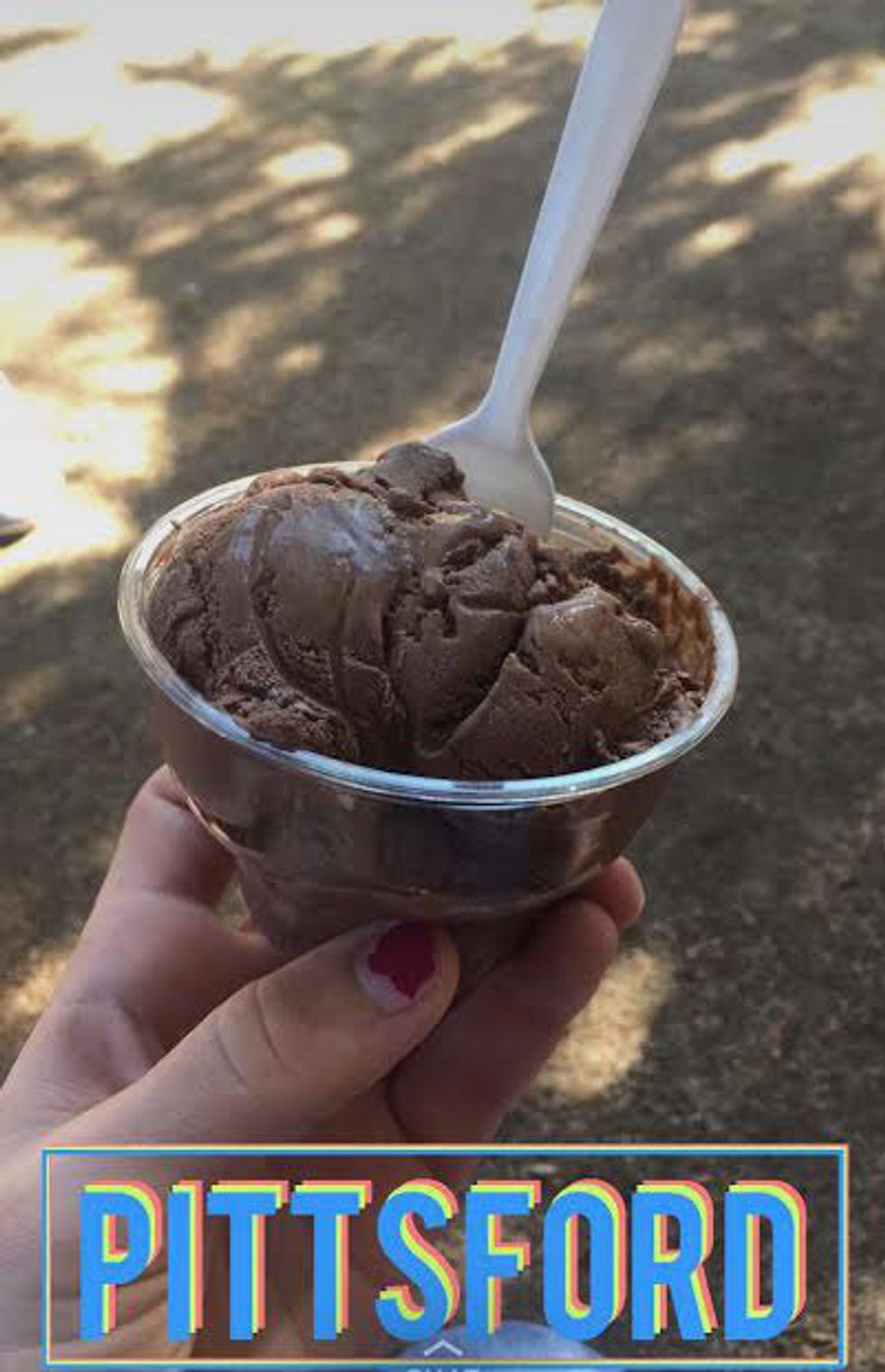 Homemade ice cream? Enough said!

Festivals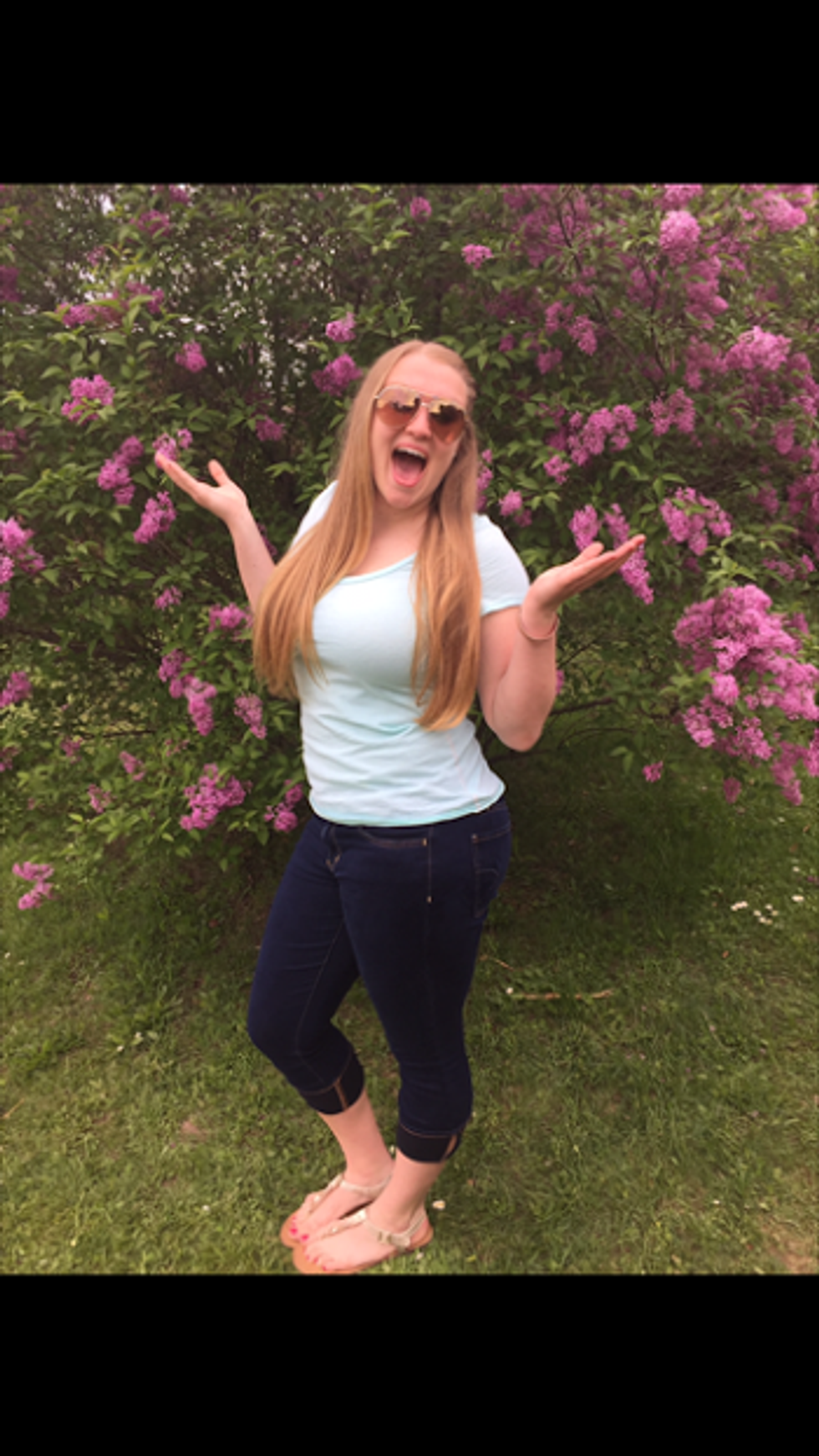 The cool thing about Rochester is there is always something to do! There are festivals going on all the time. The Lilac Festival, the Park Ave Festival, the Jazz Festival, the Corn Hill Arts Festival, the list goes on and on. What is cool about these festivals is that they offer different cultural experiences. Flowers, music, art, dancing, they have it all. The food is the best part. At the Lilac Fest I had deep fried peanut butter cups and I am convinced they are God's gift to earth.
Erie Canal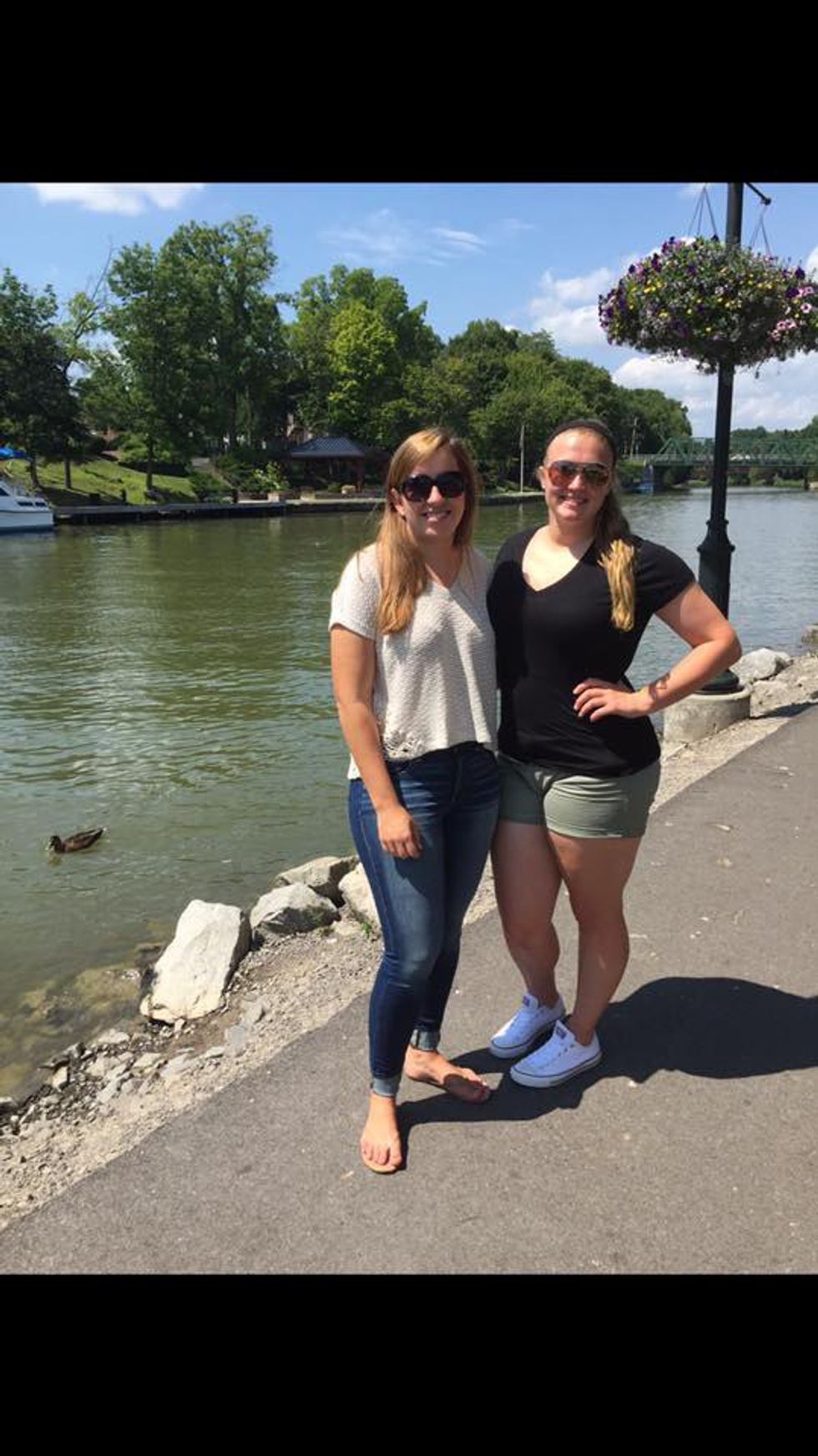 "15 miles on the Erie Canal…." Anybody? Anybody? I learned this song in fourth grade before our fieldtrip to the canal and it pops into my head every so often and just gets stuck there. The Erie Canal is my favorite place to go after stopping at good old Pittsford Dairy. The canal is a hot spot for walking, biking, running or boating. It's also a great spot to hang out and relax on a bench and enjoy the scenery.
Rochester Sports Teams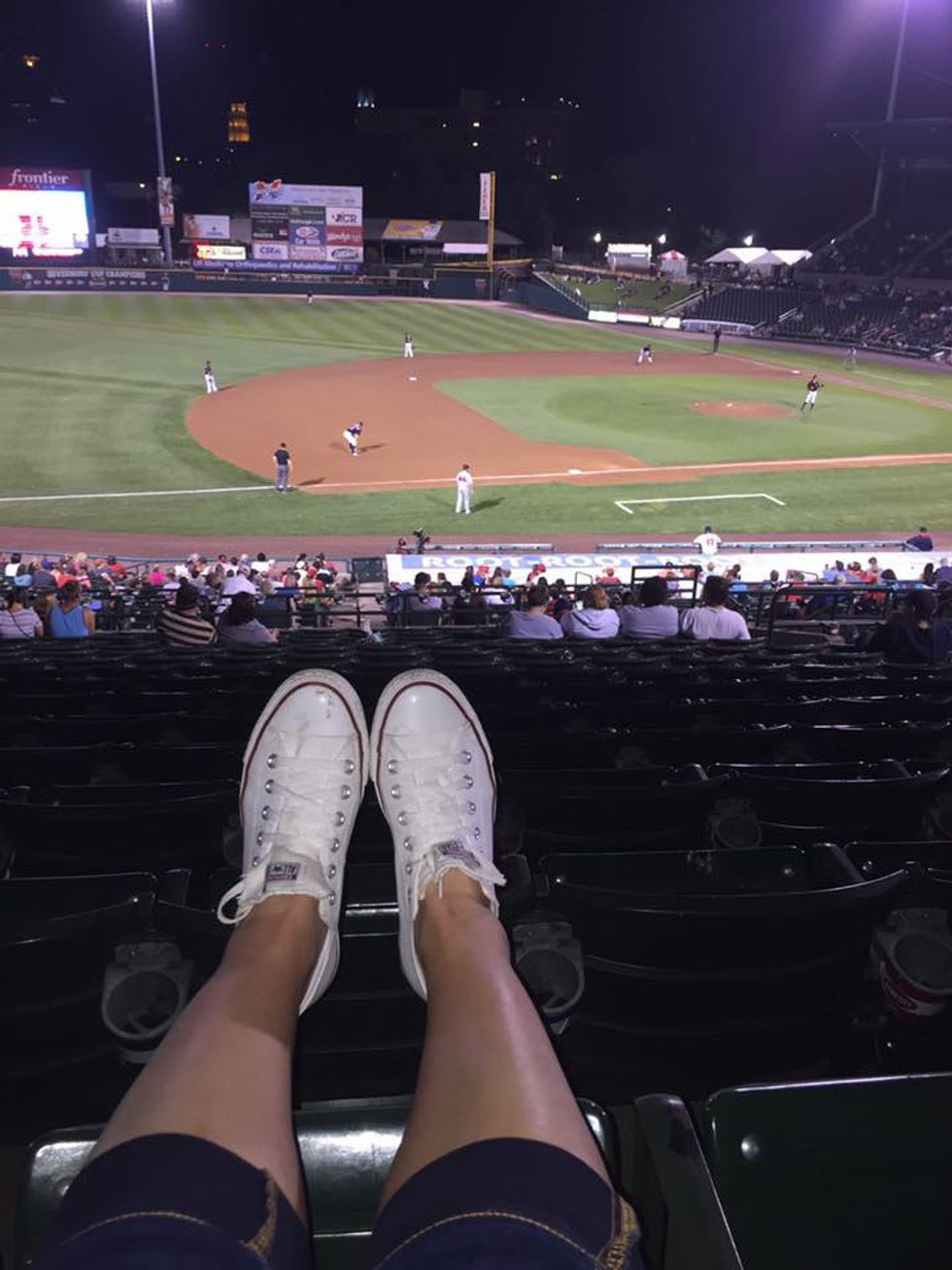 One of my favorite parts about Rochester is our local sports teams. We have the Western New York Flash (women's professional soccer), the Rochester Rhinos (men's professional soccer), Rochester Knighthawks (men's professional lacrosse), The Rochester RazorSharks (PBL Basketball), Rochester Americans (AHL Hockey) and the Rochester Red Wings (AAA baseball). Growing up around a city that has a lot of professional and minor league sports teams is quite an experience. I love baseball so my favorite team to watch is the Red Wings. My family goes to multiple games each year and there is no better way to spend a summer night than getting to watch some baseball, eat dip n' dots and see some fireworks!
College Town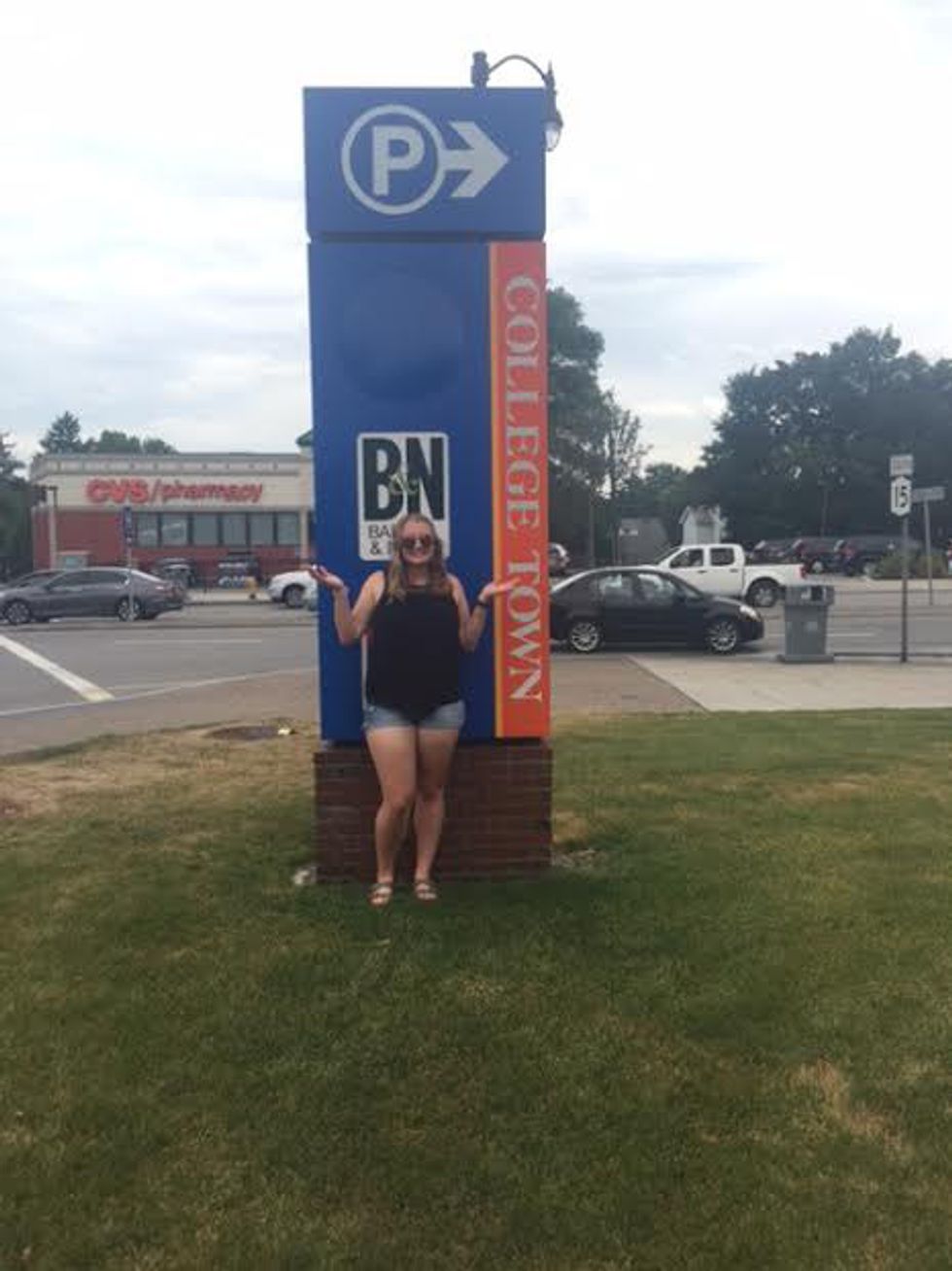 College Town is a really fun place to go and walk around. (I do really miss the Great Northern Pizza Kitchen) There is a variety of food options and my favorite part is the Barnes and Noble! There are also concerts on the little stage in College Town which makes it a neat place to hang out!
Bill Gray's and Abbott's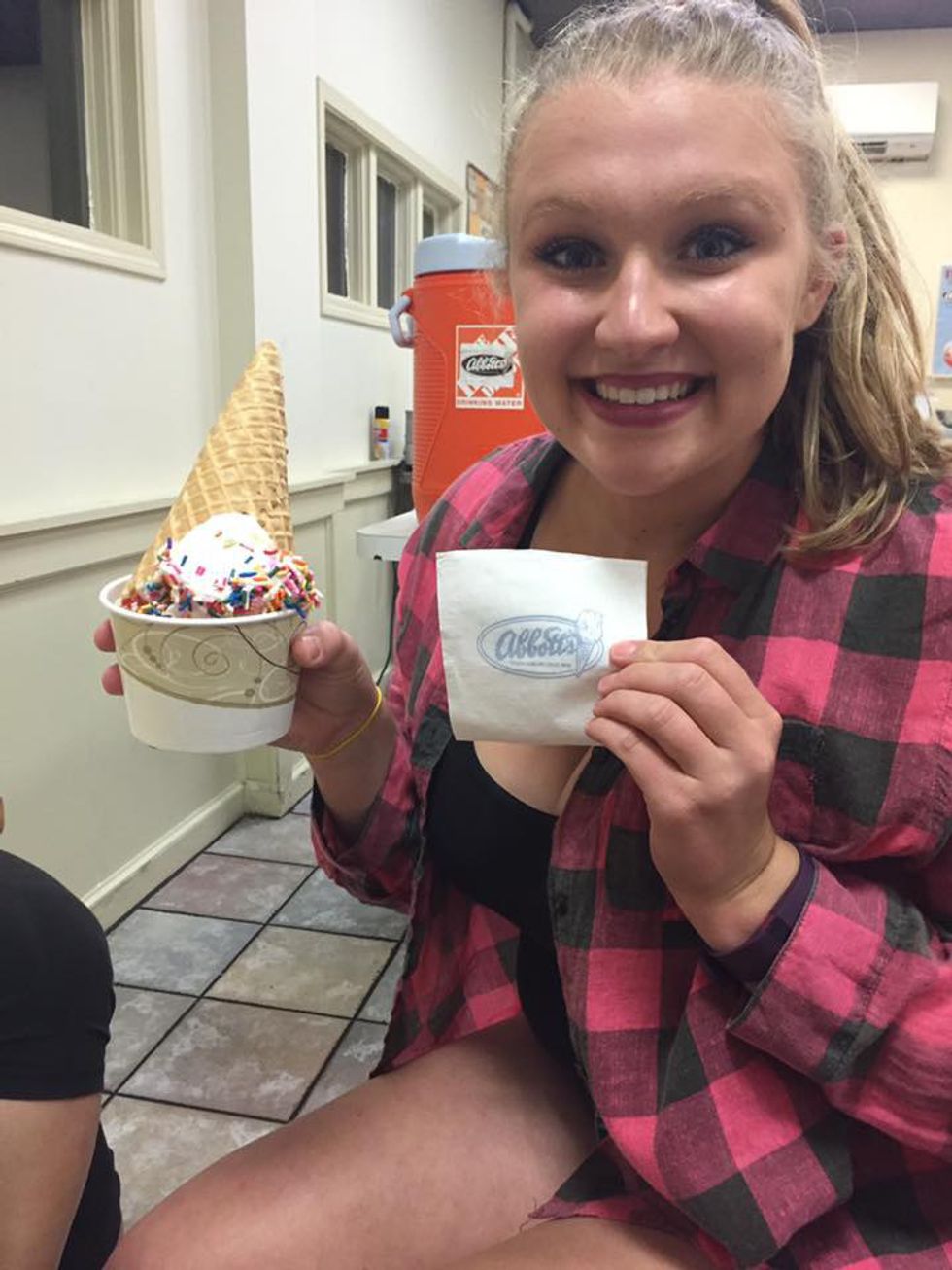 "Home of the World's Greatest Cheeseburger." Amen. A claim I can agree with. Burgers, hot dogs, chicken fingers and plates. Hands down the fries are the best part. My favorite part about Bill Gray's is getting Abbott's after. Nothing beats a bowl of custard after a heart attack on a plate!
Charlotte and Durand Beaches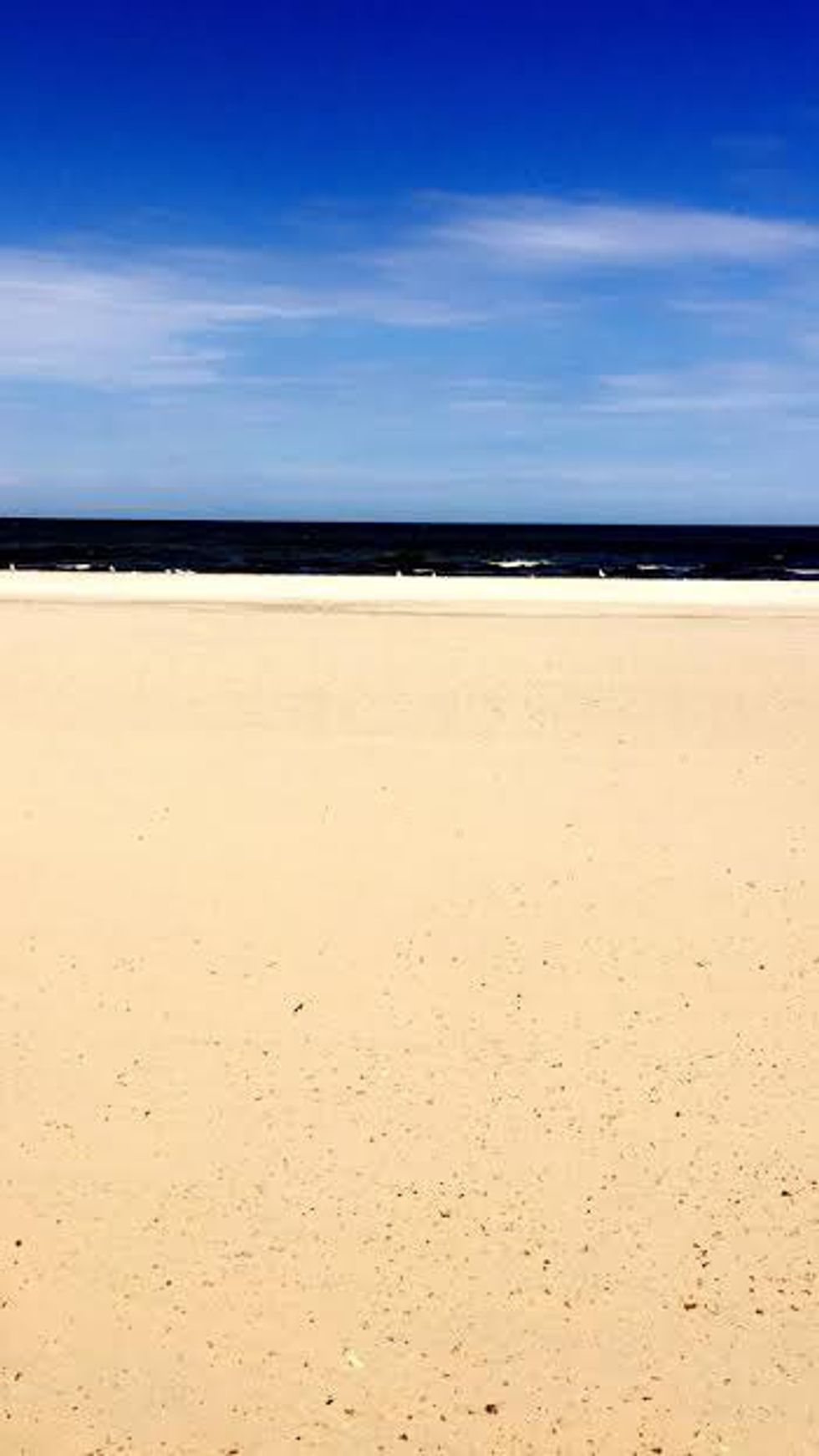 Okay, so I know it's not the beaches in California or Florida but hey it's Western New York, we take what we can get. These beaches give us a little taste of what it's like to be somewhere really warm. Whether it's sunbathing or wading in the water, they provide fun sunny day activities!
The Spot
I went to The Spot café for the first time this summer and it was the cutest little café! It's an artsy place to go get a wrap or milkshake with some friends. My favorite part of this little café is the ability to people watch! The whole front of the café has windows and you can watch people walk past. People watching in the city is quite the entertaining activity!
Corbett's Glen Nature Park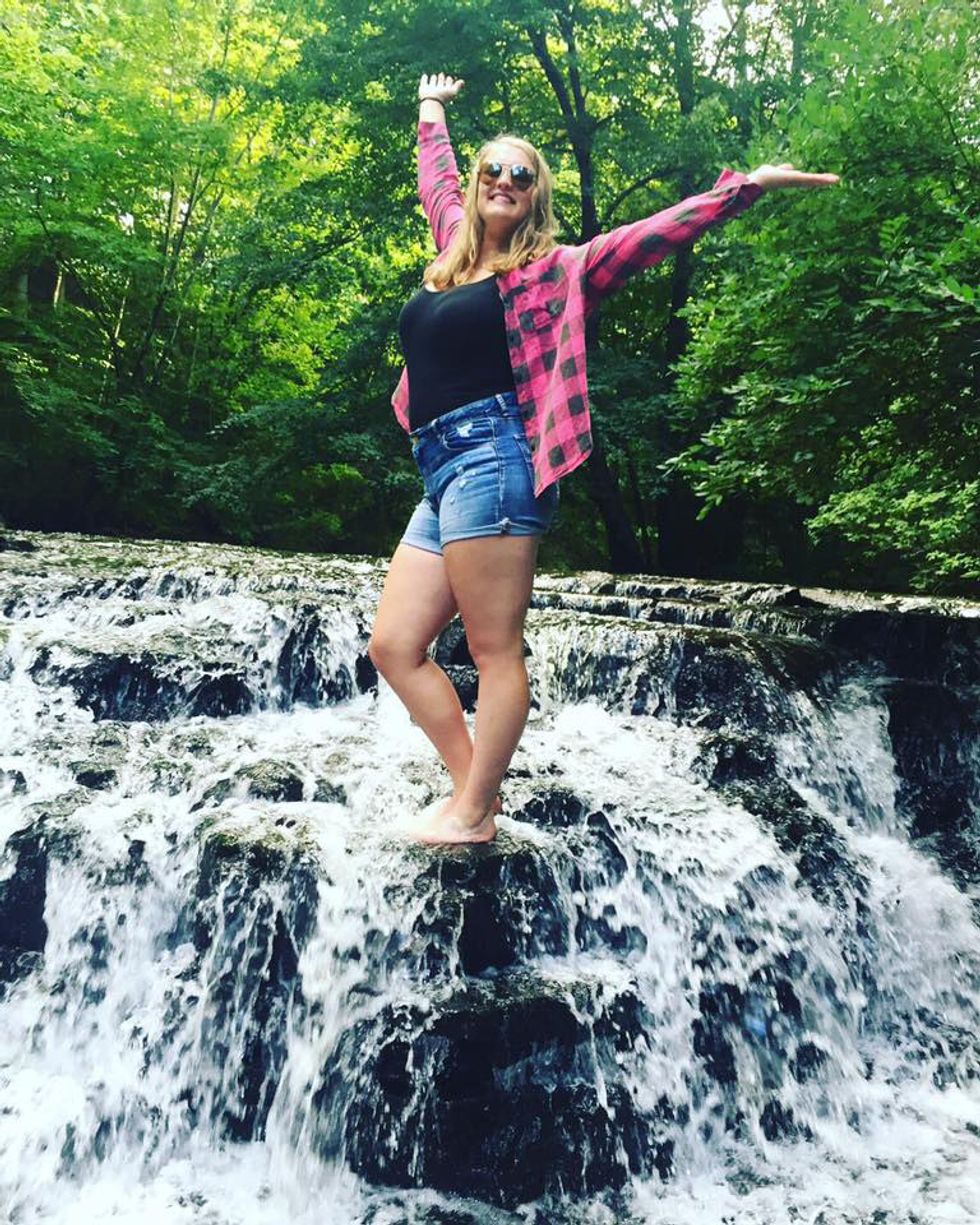 Corbett's Glen is in Brighton and is a beautiful place for a family walk or a nice run. The trails are beautiful and it is a big loop that brings you back around to where you started! My absolute favorite part about it is the mini waterfalls and creek that is there to wade into and splash around in! It is often referred to as a "hidden gem" because not a lot of people know about it!
Insomnia Cookies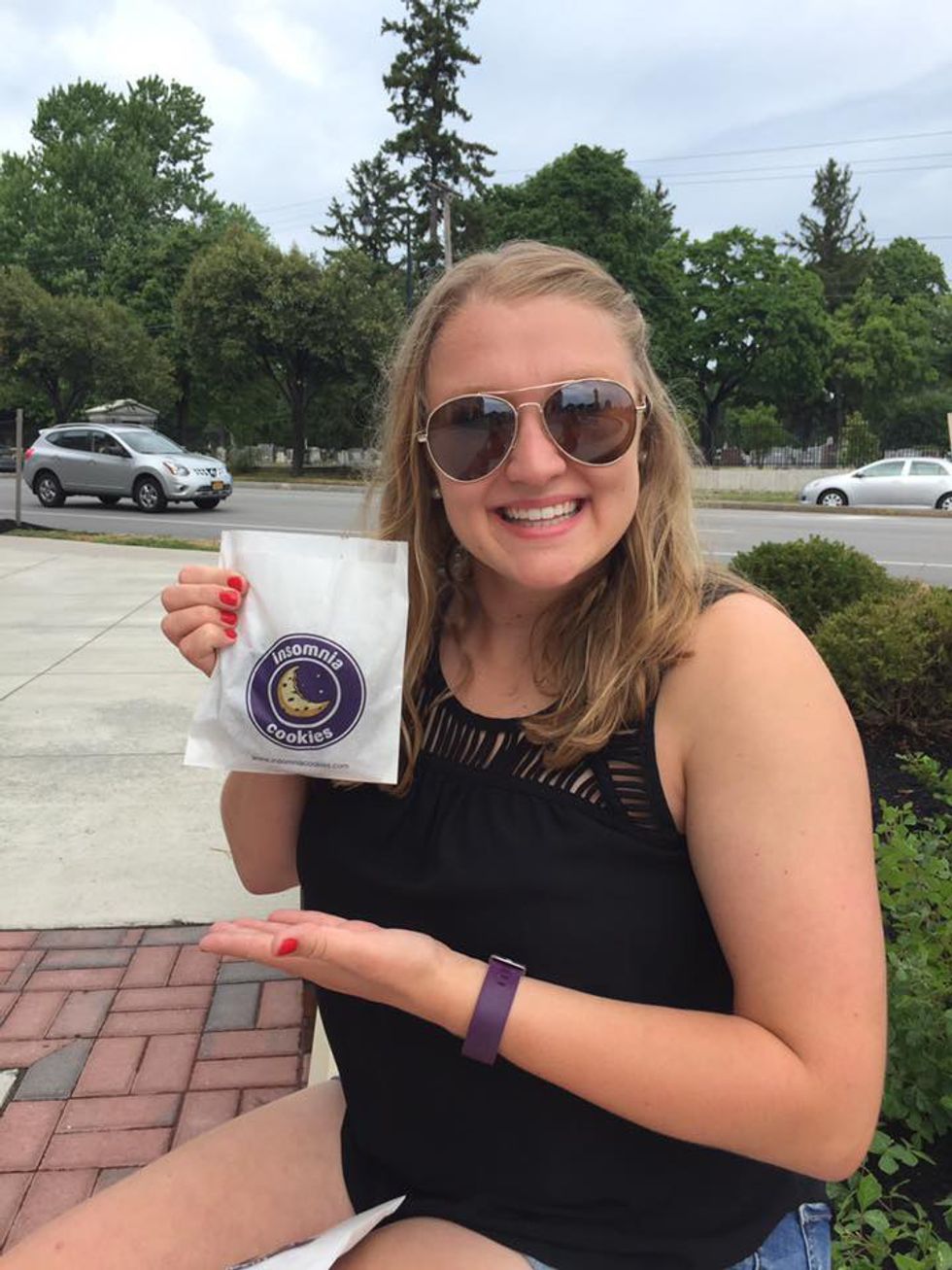 Now I know Insomnia cookies is not just a Rochester thing, but how lucky are we to have a gourmet cookie shop right in College Town?! You can buy delicious cookies that are oh-so bad for you up until 3am…honestly what could be better?
The Abandoned Subway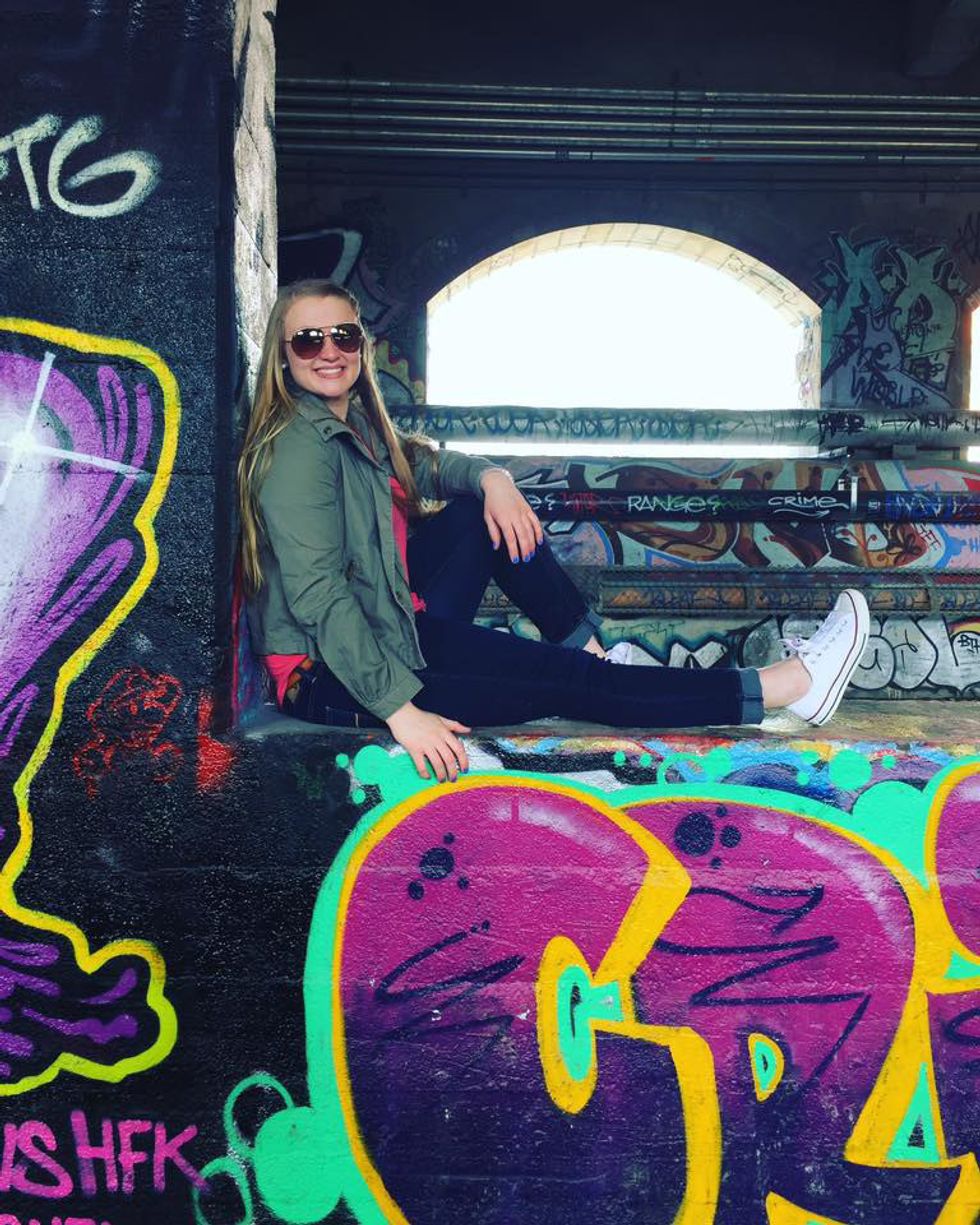 I have only been here once, but the Abandoned Subway is one of my favorite places to go in Rochester! It has an eerie essence to it because it was a functioning subway where passengers could travel, and now it's covered in graffiti and rubble. I would not suggest hanging out down there alone, but I would recommend going down and visiting, with friends, because you can take a lot of "artsy pictures for Instagram."
Garbage Plates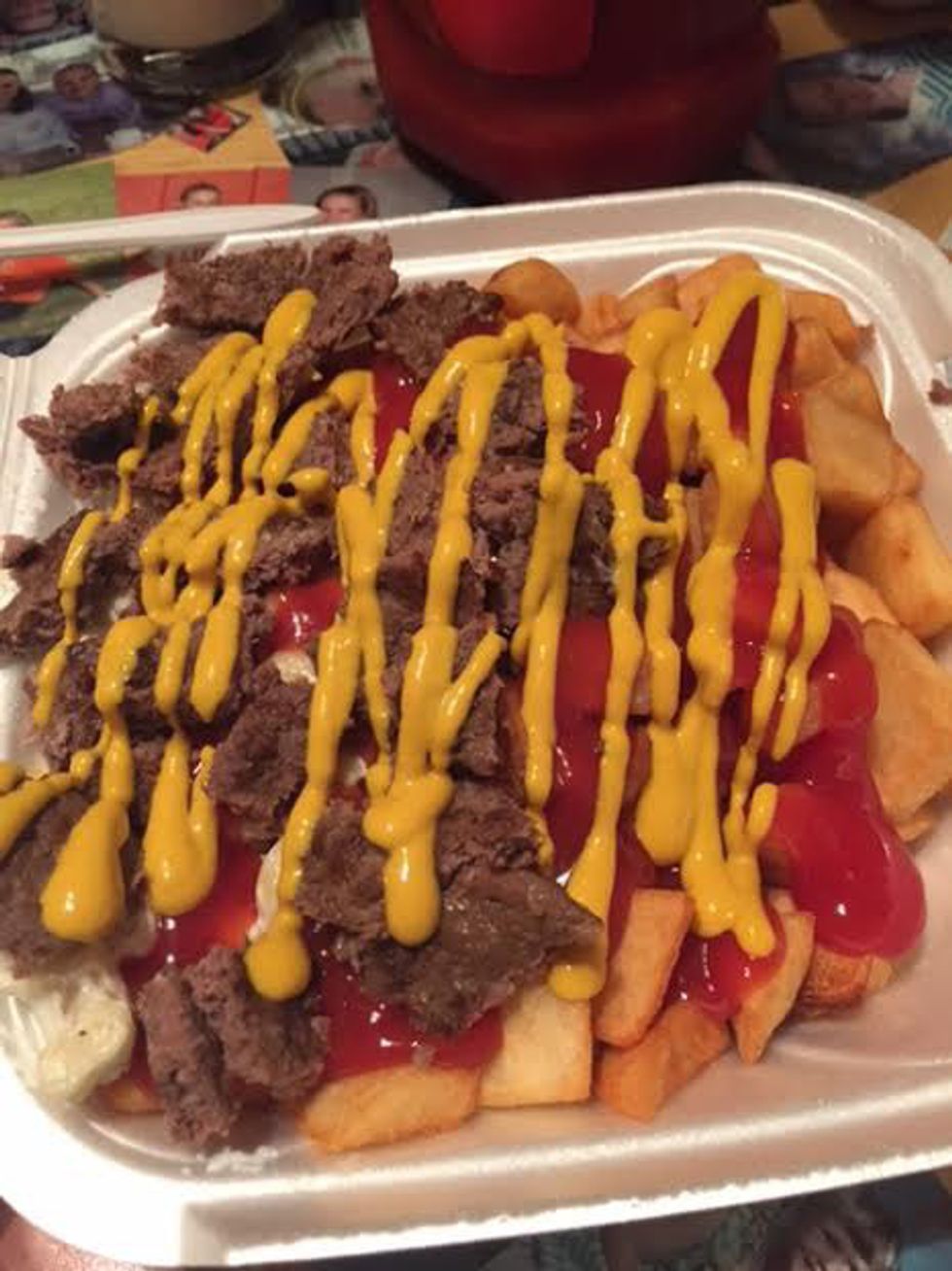 Last but most certainly not least are garbage plates! You have not truly experienced Rochester without trying a Garbage Plate. It is a work of art in a Styrofoam container. 'Plates,' as they are often called, come with your choice of meat, macaroni salad and home fries. You can eat a chicken finger plate, a hot dog plate or a hamburger plate. They can also be topped off with hot sauce, ketchup and mustard. You choose what you put on it and then you mix it all together. The Garbage Plate originated at Nick Tahou's Hots, but many local places have their own versions of this classic dish!
I did not appreciate Rochester and its surrounding suburbs until I left and lived somewhere else for the school year. Rochester has so many amazing cultural festivals, athletic events, food varieties and beautiful scenery. How could someone not love this place? Rochester, New York is my hometown and I am so proud to say that I love where I am from.