To those of you who may not know, I am a twin. I have a twin brother and, before you ask, we are NOT identical (seems like common sense, but you'd be surprised how many people ask). We call him TJ, and this year, we'll be turning 20.
People always ask me what it's like to be a twin, but I don't know what it's like not to be a twin, so I usually don't know how to answer. But the more I think about it, the cooler I realize it really is.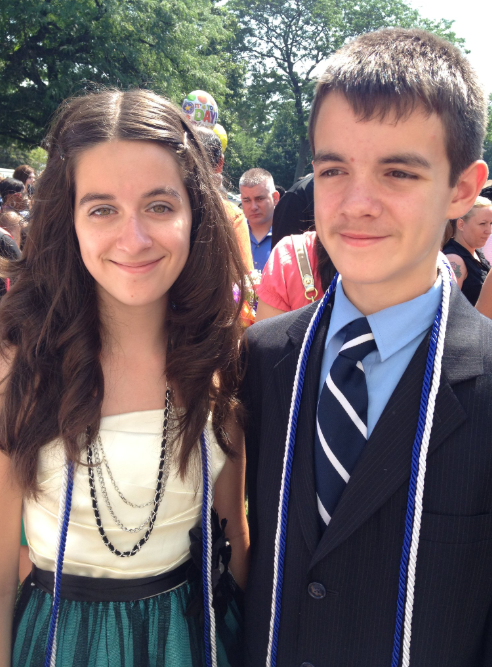 8th-grade graduation Rebecca Wagner
I've always had someone alongside me to support and challenge me, and I've gotten to share everything in life with him. And I really do mean everything. Sometimes, that's not such a great thing, like sharing a room (because I've had to all 19 years and 11 months of my life) but other times, it's such a comforting feeling, having a very familiar face beside me. A lifelong best friend.
Our elementary school had a rule about twins. My brother and I could be in the same class up until 3rd grade, then we had to be separated so we could "become our own people," which may sound cruel, but I believe it did actually help me become my own person. I had my set of friends and my brother had his, plus we still had each other.
We were in G+T together and then PEG, where we ended up with the same friend group in addition to our separate ones. And we weren't the only set of twins in or around our grade, but most of the other twins were identical, or at least same-sex. Same-sex twins specifically, because same-sex twins can also be fraternal, have a different kind of bond than opposite-sex twins, at least sometimes.
In middle school and high school, TJ and I were involved in similar activities, most of which were band-related. But that was also when we really drifted towards our own interests, what with the classes we were taking and clubs we were joining.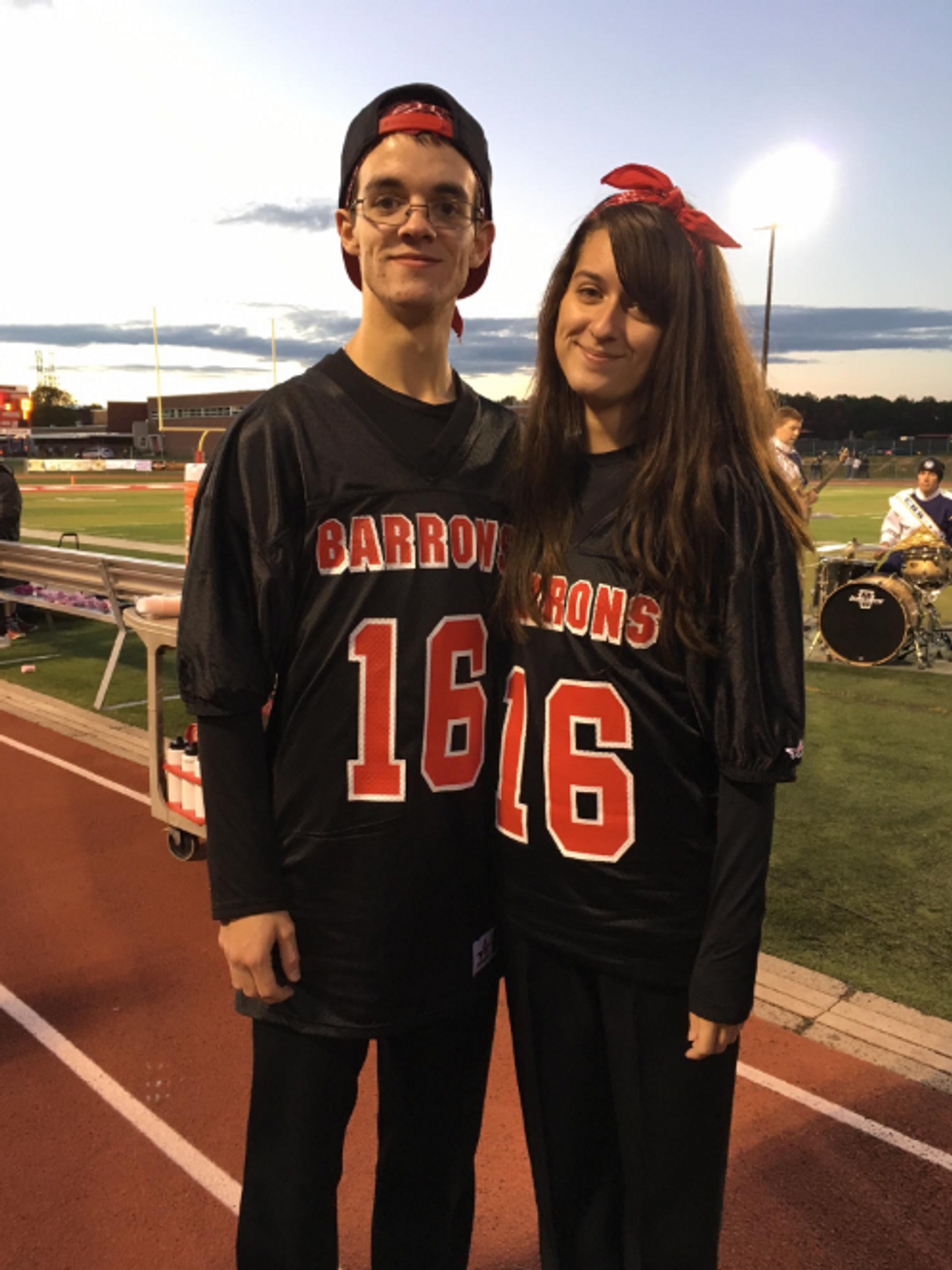 Marching band senior nightRebecca Wagner
I'll be honest, I didn't care as much in high school about grades as I had in lower levels of schooling. My brother, on the other hand, was neck-and-neck with another student for valedictorian (and ended up getting salutatorian), and I was sitting somewhere in the top 10%. My rank was good enough for me, but I knew if we were in opposite positions, he would have been disappointed in himself for not doing better. This was one of our differences.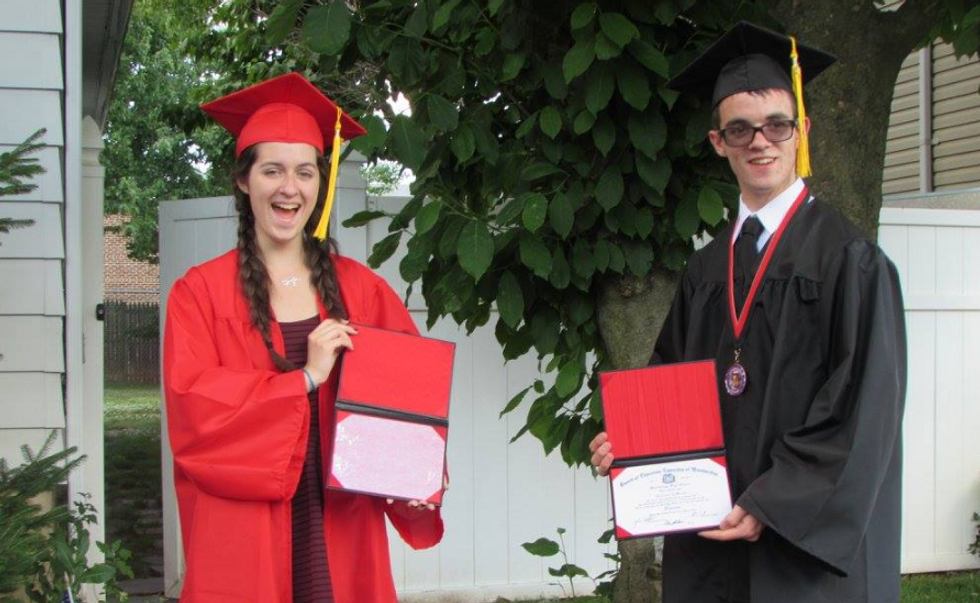 High school graduationRebecca Wagner
We're both in different colleges now, studying different things. He's in-state at NJIT (New Jersey Institute of Technology) studying IT (Information Technology) and I'm out-of-state at Susquehanna University studying business administration. I've semi-recently learned he's graduating after this semester, a year earlier than I am. I'm so proud of him not only for his academics but for growing as a person. See, one of the parts about being a twin that you can't change is seeing the other person grow and change in a more direct way than if you were simply siblings, with months or years separating you in age.
So to answer the question everyone always asks me, it's pretty great being a twin, even if we can't talk about some of the same things that my sisters and I can talk about, because we'll both always be there for each other.