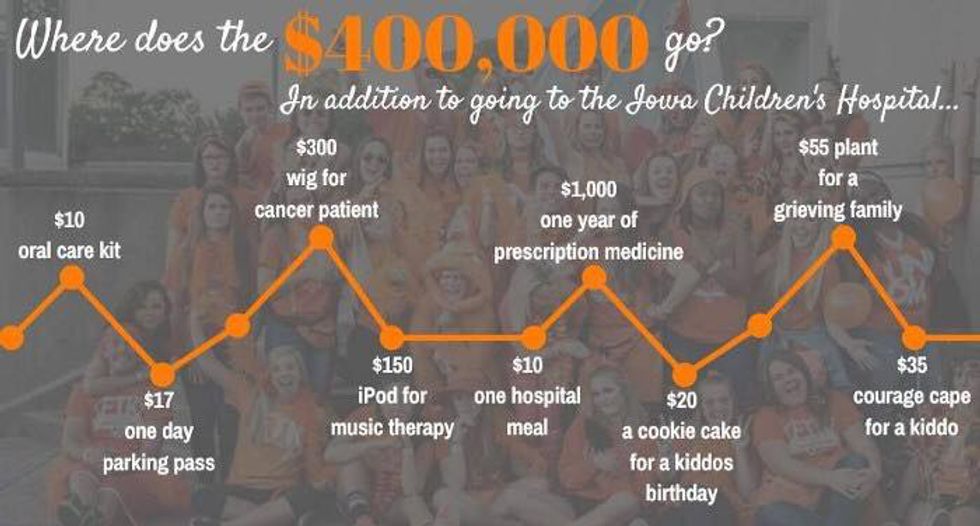 If you have a social media account, more than likely you have seen college students posting about donating to their dance marathon. You may find yourself asking "what exactly is dance marathon and why are these students so intent about raising all this money to dance for 12-24 hours straight with no caffeine?"
Dance Marathon is something incredible, something out of this world. It is an organization where students willingly agree to dance to raise money for those you can't dance alongside them. This event raises money with the hopes of comforting families with a son or daughter diagnosed with a life threatening illnesses. The money goes to things from paying parking ramp fees to birthday balloons for the little kiddos to medication they need during treatment. These students are enduring sore muscles and exhaustion to make sure the family doesn't have to worry about paying for their child's treatment. Dancers dance to raise awareness for the kiddos. The children are fighting for their bodies but someone needs to be fighting for them. This what Dance Marathon is truly about. They do this so the family can focus on spending time with their child and surrounding them with love.
Every dancer has a different reason for dancing. My morale captain Dani dances because she believes children should be treated as children. She is fighting for the medicine given to children to be appropriate for their body. The medicine given to children should be specific to their body, not just a smaller dose of what adults receive. Dani believes that everyone deserves the chance to have their father/daughter, mother/son dance at their wedding. No kid deserves to miss out on the exciting things about their childhood, no matter how small it may be. Every child deserves to be at their elementary party for Valentine's Day. Dani is someone who is so passionate about this cause that it radiates to everyone around her. She is a perfect example of how this organization changes the life of college students.
Something incredible about this organization is that we are able to give family comfort even when their child has already passed. We believe that even when the kiddo has gained their angel wings, their parents are still parents. They are a mom and a dad and we strive to remember that about them.
The University of Northern Iowa Dance Marathon is the largest student organization on campus. The Big Event will be held on March 4th, 2017. So far our organization has raised enough money to supply three rooms in the new University of Iowa Stead Family Children's Hospital. The rooms include an operating room, a pediatric intensive care unit, and a parent respite room.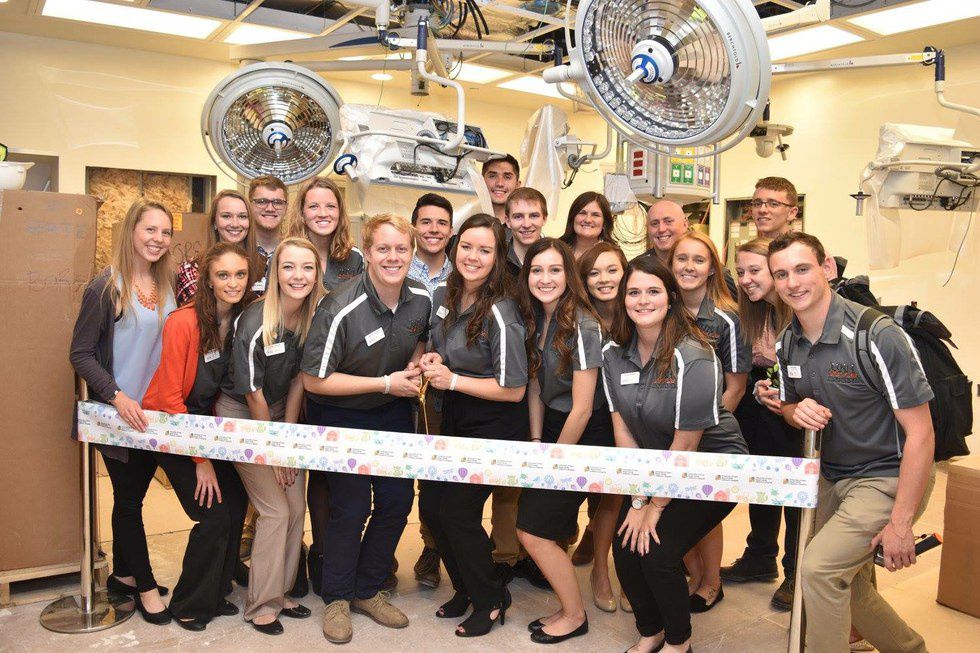 In a generation where all young people are assumed to be lazy and selfish, Dance Marathon is a perfect example of how stereotypes aren't always true; sometimes they are the things that push us to make an even bigger difference in the world. FTK.