It has been 10 years since Troy Bolton and Gabriella Montez took karaoke stage New Years Eve, and personally, my life has never been the same. I grew up on musicals, and I grew up with Disney Channel.
When these two combined, it was truly the "Start of Something New." I believe that this musical was the start of the new generation of TV movie musicals. Since "High School Musical" came out in 2006, musicals have become more popular to televise. Disney has continued to make musicals on their channel, including "High School Musical 2," "Camp Rock," "Camp Rock 2," "Teen Beach Movie" and "Teen Beach Movie 2." Not to mention "High School Musical 3." which was made as a major motion picture. Disney isn't the only channel to make musicals for television. NBC, as of 2013, started doing live versions of musicals, then Fox jumped on the bandwagon with "Grease: Live!" airing January 31.
"High School Musical" was one of the first new and modern musicals I had seen growing up. Since I was a young child, I was raised on seeing classic musicals like "The Sound of Music", "Grease", "The King and I", "Singing in the Rain", the list goes on and on. Seeing a new musical, at this time in my life was a whole new ballpark. It was something that sparked the new generation. This little DCOM (Disney Chanel Original Movie) became an international sensation getting over 100 million viewers worldwide.
The story is cliché, but it gives us characters that showed us it's okay to mix being a jock and being in theatre, it shows that the cool kids and the "mathletes" can be friends, it shows us that high school romance isn't easy. One of the most important things HSM has taught me is if one person doesn't "Stick to the Status Quo" the entire school will turn to musical chaos (just kidding).
The High School Musical movies are what I grew up with. It gave me unrealistic expectations for high school. Like how detention was painting sets for the theatre (*cough* I wish! It would have gone a lot quicker *cough*). However, it taught me a thing or two about growing up. It taught me that everything isn't alway what it seems. Being a shy, young kid when the movies came out, it showed me that I could "Bop To The Top" and find "What I've Been Looking For". When I started high school I was Gabriella, academically smart, a bookworm and very shy. By the time I was cast in my first school musical, sophomore year I was "Breaking Free". Like Gabriella, I could get rid of my shyness on stage and be exactly who I wanted to be.
Gabriella Montez: Do you remember in kindergarten how you'd meet a kid and know nothing about them, then 10 seconds later you're playing like you're best friends, because you didn't have to be anything but yourself?
Troy Bolton: Yeah.
Gabriella Montez: Singing with you felt like that.
Now having graduated from high school and looking back at the films and my experiences, it wasn't like the movies, I didn't have a Troy Bolton, there was not utter chaos in the cafeteria when a jock decided to join the school musical, and we did not win the championship game, but as a collective graduating class "We're All In This Together."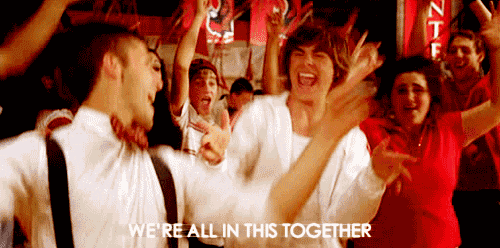 At my own high school graduation, the last HSM ran through my head, and I realized although it had been six years since the last film was released, that ending moment was exactly what I felt. A curtain was coming down on this part of my life.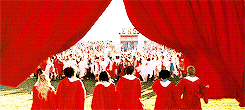 Troy Bolton: East High is a place where teachers encouraged us to break the status quo and define ourselves as we choose. Where a jock can cook up a mean crème bruleé, and a brainiac can break it down on the dance floor. It's a place where one person, if it's the right person, changes us all. East High is having friends we'll keep for the rest of our lives, and that means we really are 'all in this together'. Once a Wildcat, always a Wildcat!
High School Musical is a movie that has impacted the lives of many people in my generation. It's not only the source of many girls first crush on Zac Efron, but it's also a place where it was cool to do and be anything you wanted to be. East High was a place for dreams to come true. I'll be honest, I wanted a rooftop garden to be the secret hiding spot at my school.
I mean to go from this...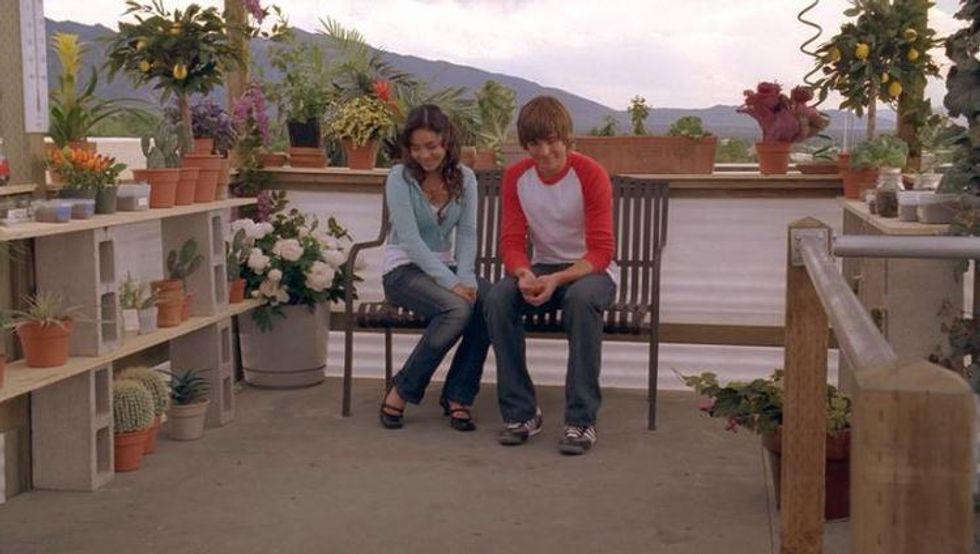 to this...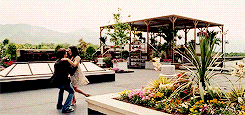 in a matter of two to three years is beyond incredible.
"Once a Wildcat, always a Wildcat."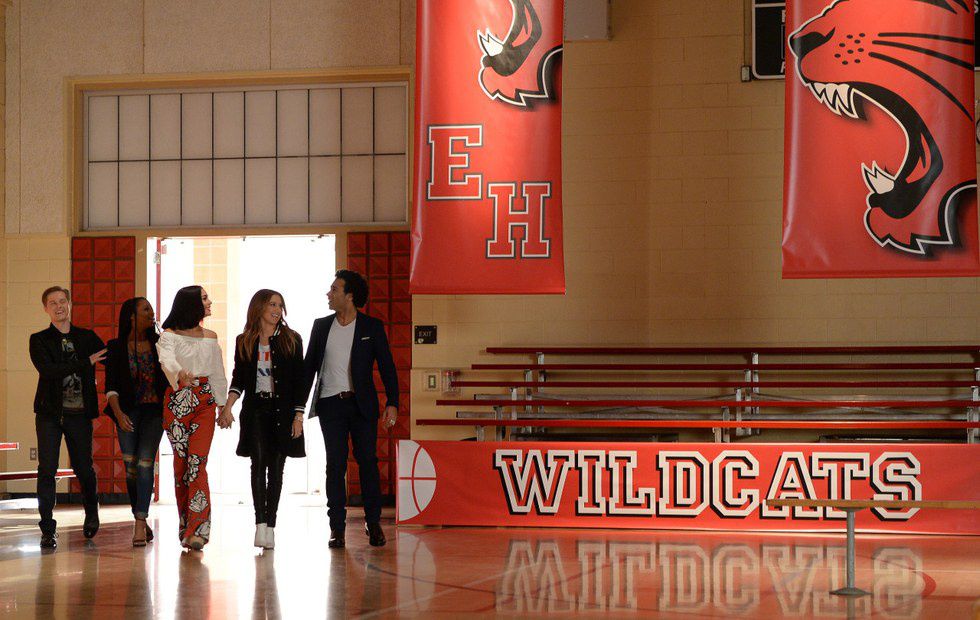 Happy 10th Anniversary High School Musical, and to many more.