Last Friday my mom celebrated her 47th birthday. She decided that she wanted to make a weekend out of it. On the night of her birthday, she decided that she wanted to go to Hamburger Mary's a gay bar in Westport. Very interest with this thought I decided to tag along with my friend Cassie to see what all of the commotion was about.
We arrived at the bar around eight-thirty to check-in for our reservations at nine. We were told to get there early to assure that we would keep our reservations and honestly it was well worth the wait. We were waiting while the bar was having their bingo night going on and we got to watch as they gave away a lot of cool prizes and had a lot of fun.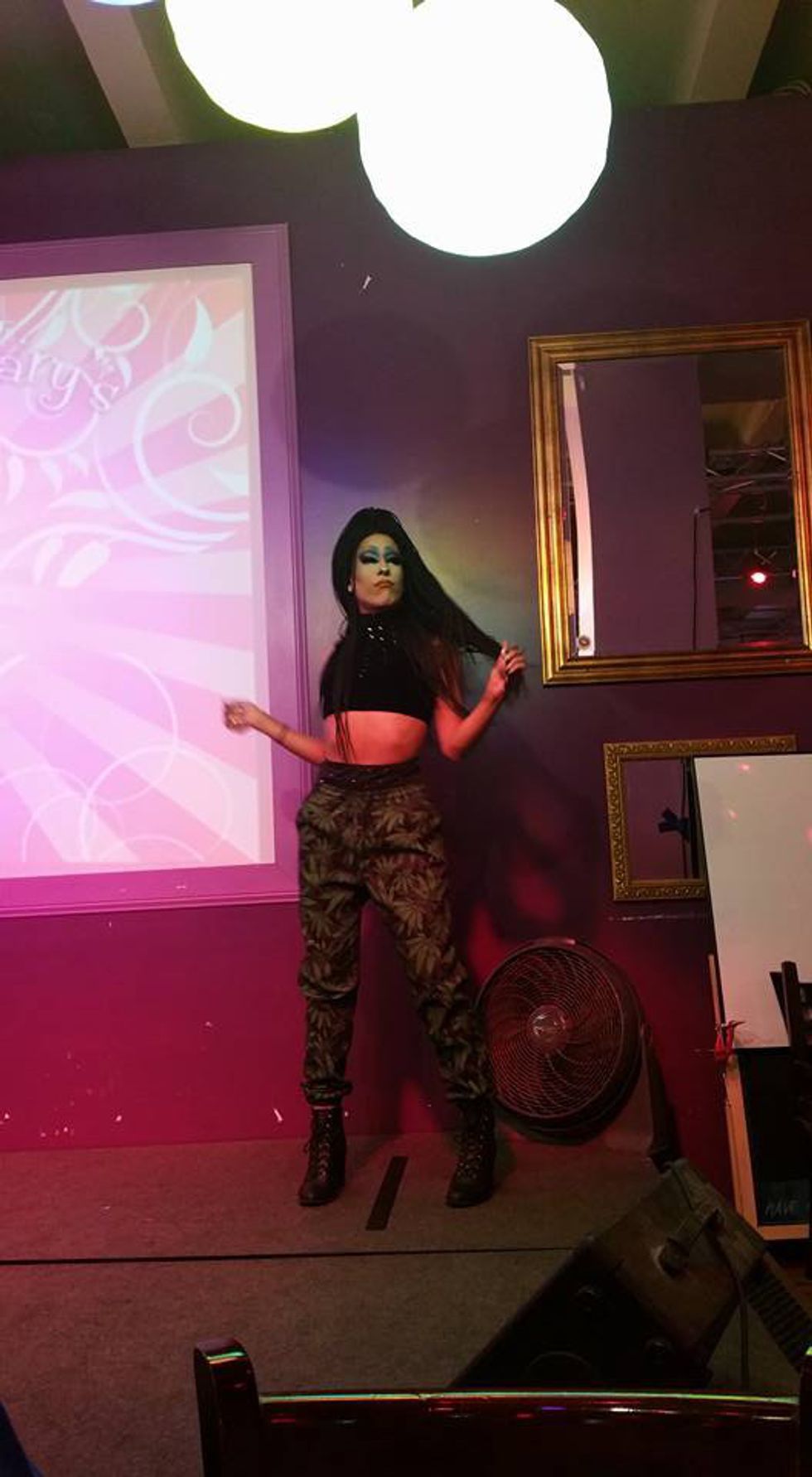 At nine we were taken to our tables in the very front row which was perfect for us. As soon as we sat down the server came over and took our drink orders. Being under 21 I was trying to look for a drink that I could order without alcohol because it's something I usually do at restaurants and bars. However, I couldn't do that because all of the drinks main components were made from the liquor flavoring so it couldn't happen.
The show started off with the hostess coming out and introducing herself to the crowd and joked with the crowd. Since we were sitting in the front row my friend was immediately pointed out and told he was in for a treat. The queen continued to joke around with him making the entire place laugh.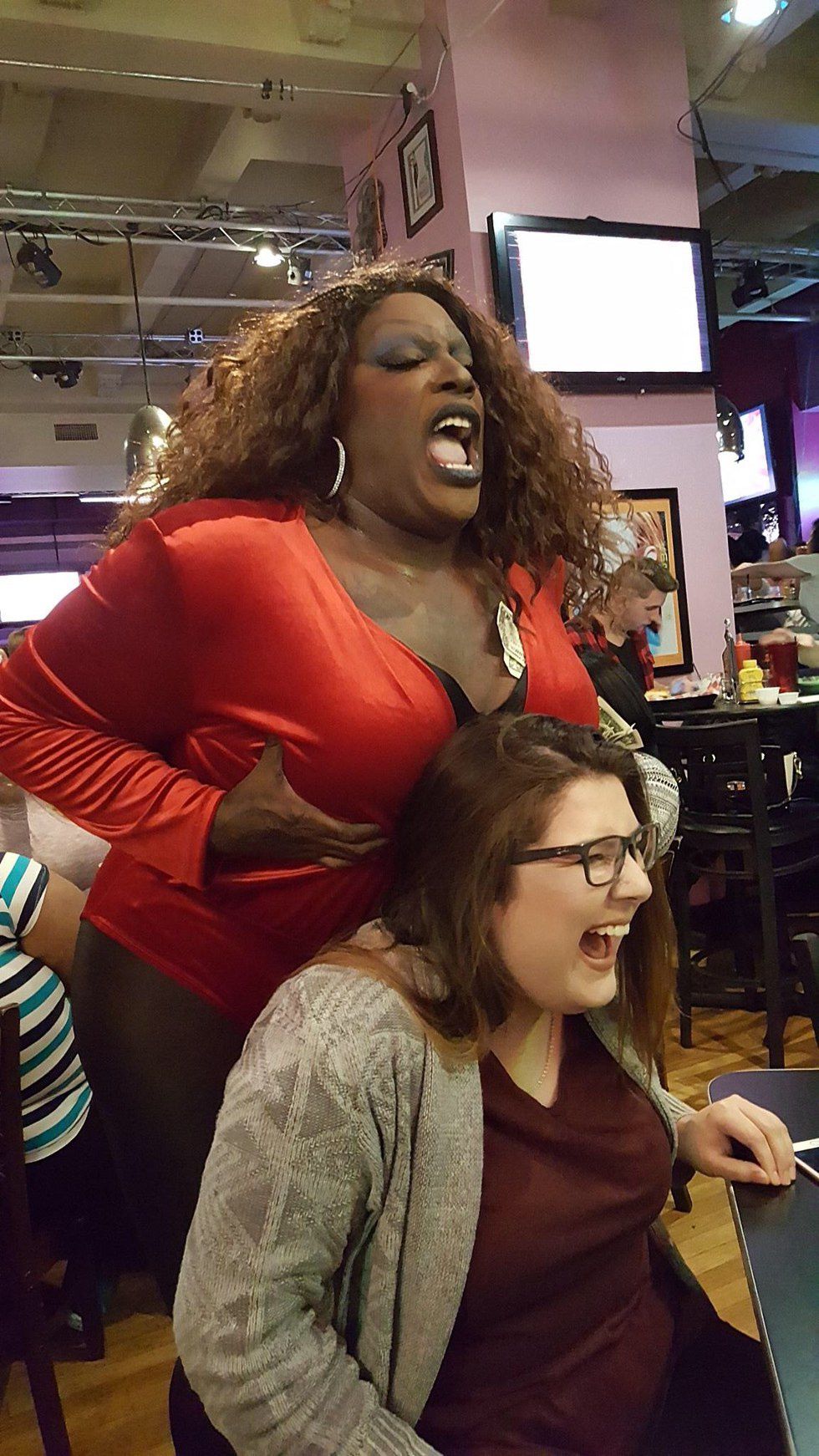 The rest of the show was phenomenal. The ladies would walk around and interact with the crowd, they messed with everyone and we all had a great time. I would tell you a whole lot more, but you'll just have to take a trip to Hamburger Mary's and visit the "Rachet Housewives of Westport".
I had no idea what to expect would happen would I walked through that door. There was never one second where I felt excluded or that I wasn't having fun. The people we so kind and funny and it made the overall atmosphere a fun place to be. I cannot wait to go back when I turn 21 and have a drink.