Spring has sprung! This means that the hotter weather is approaching, and in some places, has already arrived. Yes, we are all excited for those pool and beach days but sometimes with that comes sunburns, peeling, and pain.
Sunburns are no joke, because girl, that sun is strong, so please wear that SPF like your parents told you to. With the weather being in the 80s lately the UV index can be as high as 8, which only takes less than 20 minutes of being in the direct sun to burn. So listen carefully again, spray that Banana Boat Sport Performance or that Neutrogena, whatever does your fancy, because your skin will thank you.
Story time: One time I got so sunburnt it was close to sun poisoning, I felt sick for a few days and felt constant heat all over my body, and it was not a fun time. Sleeping was a struggle and even walking through the halls of my school felt embarrassing. Teachers and friends would just open their jaw and tease me, "Hey Haley, did you get some sun?" Overall, was not a fun time. Then the peeling came and I constantly felt like a snake shedding my skin. The worst part of it all was it was a few days before my high school graduation, so my stress was at an all-time high.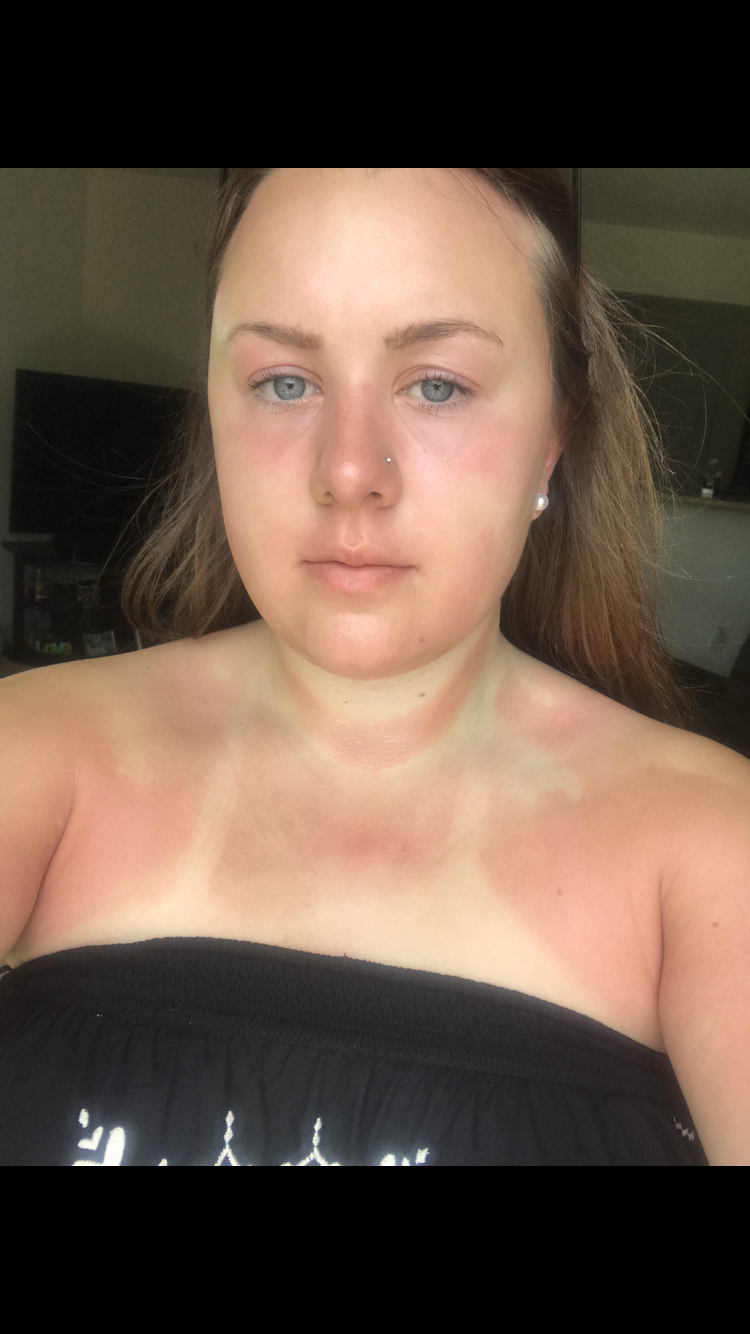 Once the day of graduation day came, my skin was now tan but the tan was uneven so my face compared to my neck was like night and day. Most of my graduation pictures have a small exposure filter just to hide my uneven color of my skin.The next part was the scabbing. There were random scabs on my lower chest and I felt weird wearing a bathing suit for a few weeks. Even when I wore tank tops it drew attention because it looked like I was involved in some sort of fight.
Long story short, please learn from this embarrassing and painful story of mine. If you don't listen and the same thing happens to you, just embrace it. Maybe take a photo shoot so you can laugh about it in a few days, but the painfulness will not be fun.
Next time you go sunbathing put sunscreen on, your skin will thank you.