We all know we should turn off lights, stop running water when brushing our teeth, and recycle water bottles, but there are more ways to benefit the environment than the simple habits we learned in elementary school. It only takes a second to double think our actions which could benefit the earth we live on.
One of the goals behind the three R's (reduce, reuse, and recycle) is to decrease waste. You can practice sustainability with these simple yet easy concepts you may not have considered before. They not only simplify your life but also help you practice healthy habits.
1. Don't use straws.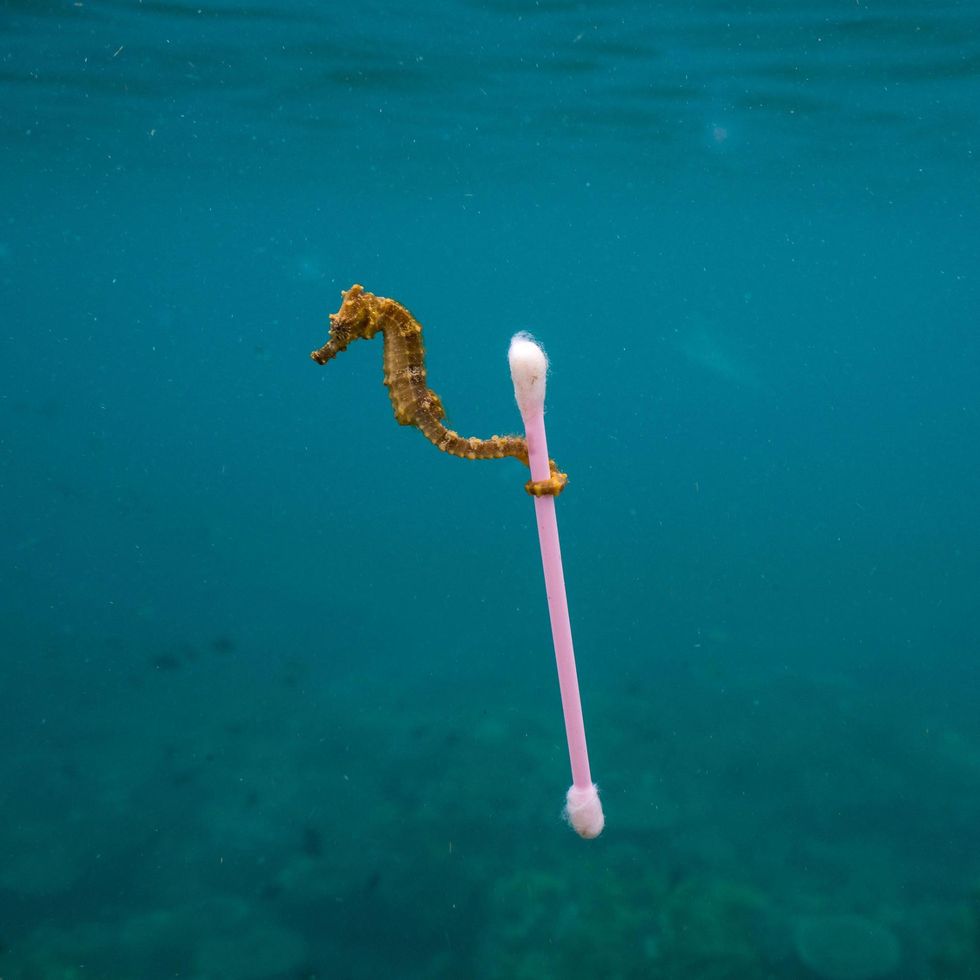 Is it too far of a stretch to imagine a straw in the place of the cotton swab? (Photo by Justin Hofman

from National Geographic)
If you think about it, we don't really need straws. They are used for a short amount of time during a meal and disposed of after which just creates more plastic waste. They may be convenient but at what cost? They harm wildlife, like the sea turtle who got a straw stuck in its nose. Plus, straws have been shown to cause wrinkles around the mouth. If you must have one, invest in a reusable straw.
2. Use a water bottle.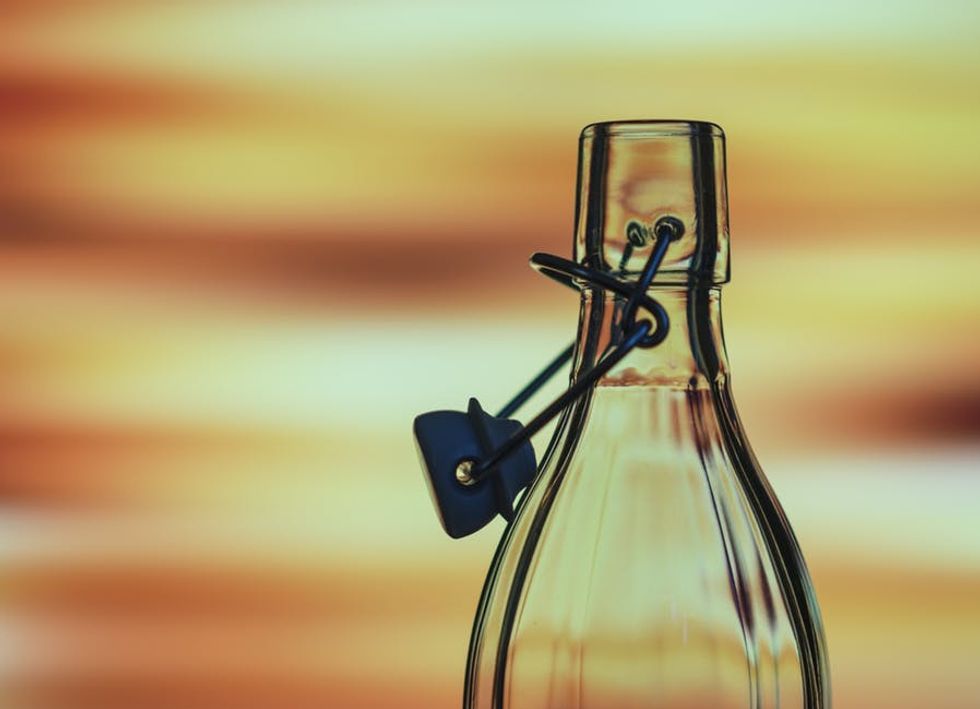 Instead of drinking cases of bottled water and wasting plastic water bottles, use a eco-friendly reusable bottle. This cuts down on plastic waste. If you must use a water bottle, remember to recycle.
3. Give up plastic grocery sacks, and use fabric totes.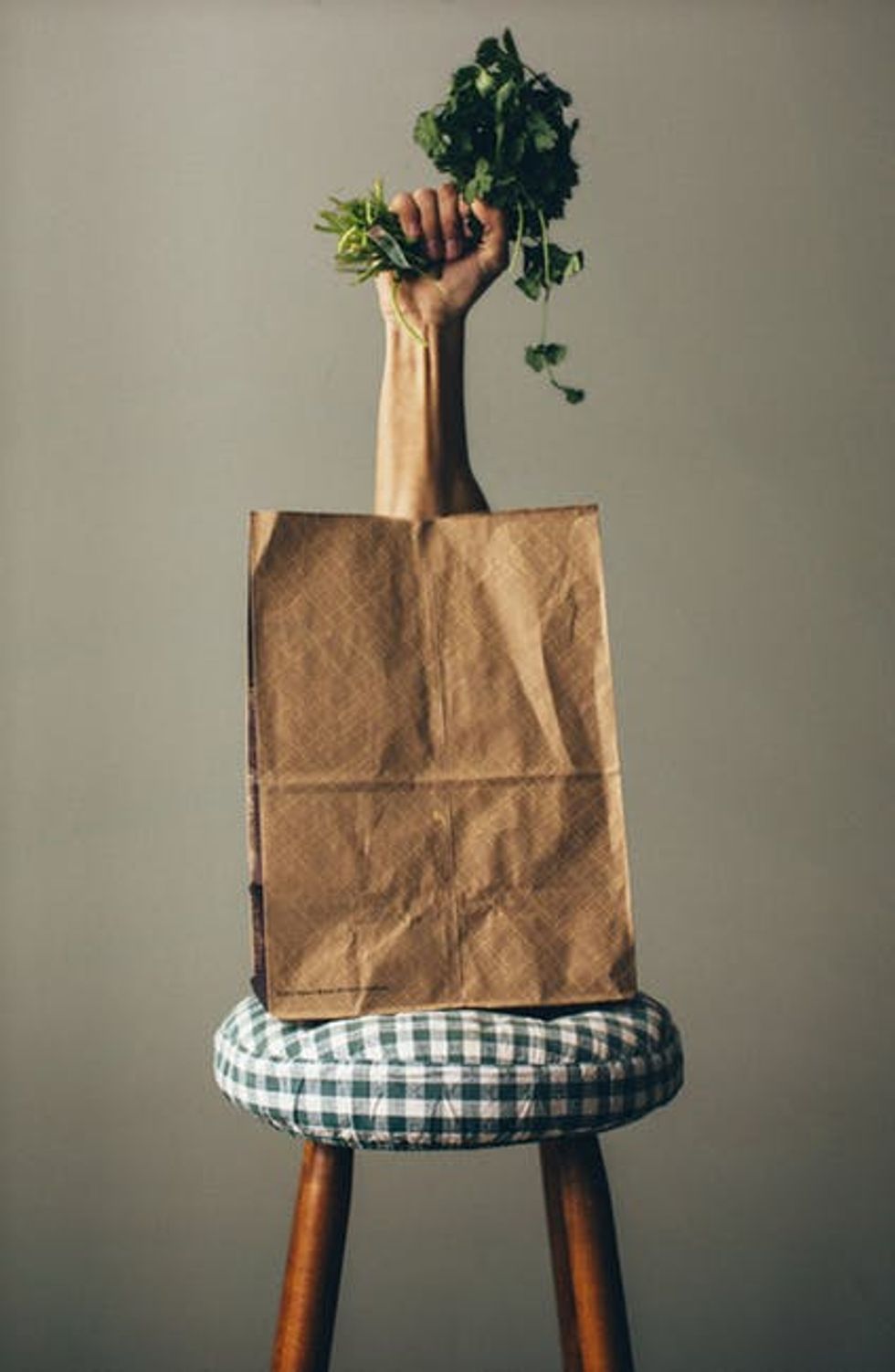 There is another option beyond paper or plastic. Use your own fabric totes as reusable grocery bags when shopping. If you do receive plastic sacks, be sure to reuse them as trash bags or for other uses.
4. Walk or bike short distances.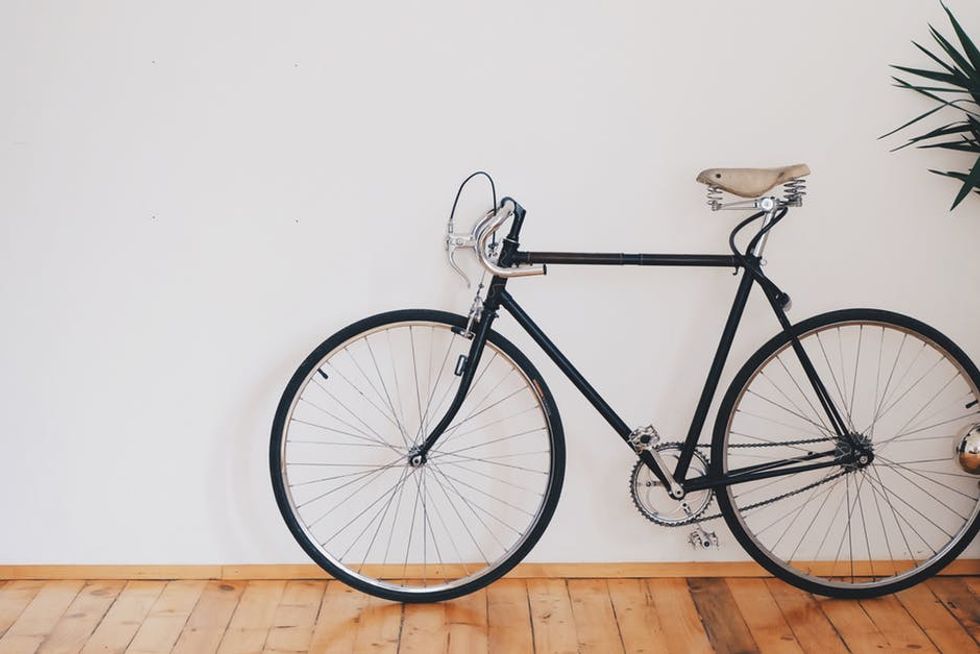 Do you really need to drive your car and contribute to air pollution for short distances? Minimize fossil fuel usage. Get active and take the scenic route.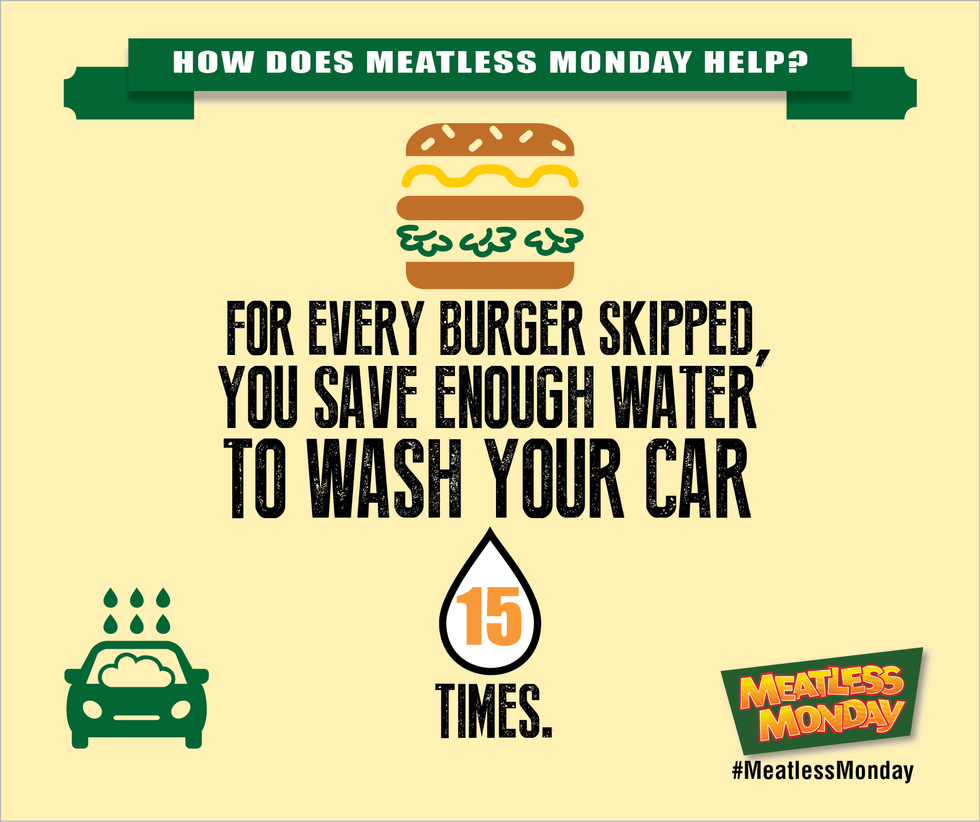 If a vegan lifestyle isn't for you, you can still cut meat out of meals every Monday. Why? It takes A LOT more water usage to produce a pound of beef compared to a pound of vegetables. Reduce our carbon footprint with Meatless Mondays by saving resources like fossil fuels and fresh water.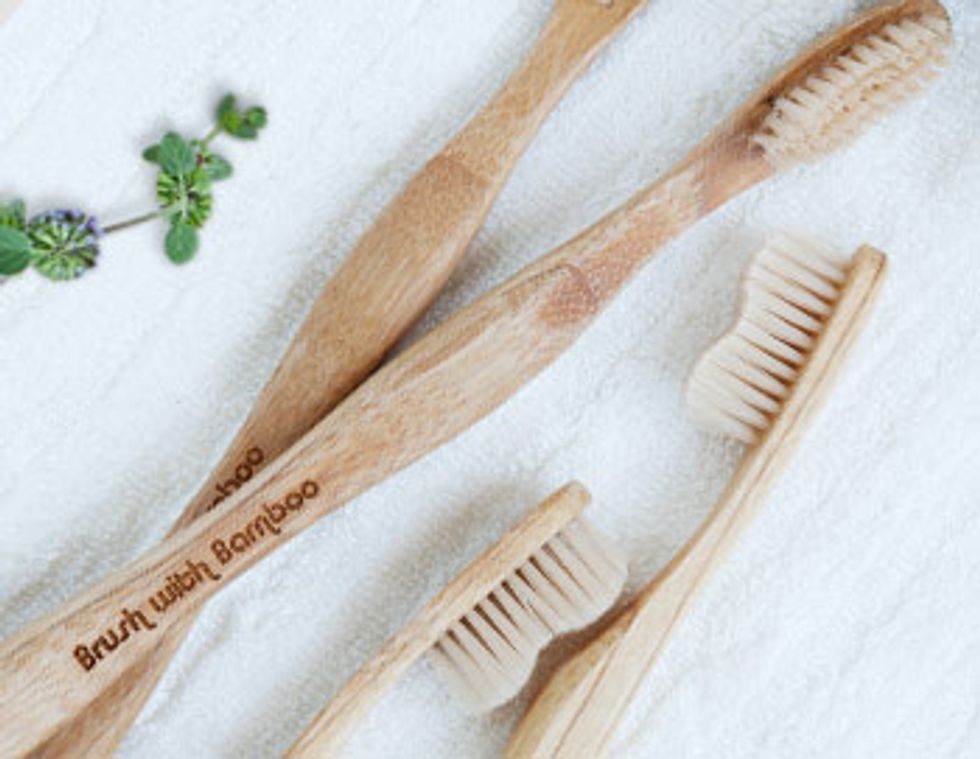 This one may seem odd, but it is a plant-based toothbrush with plastic free eco packaging. The handle is biodegradable bamboo, the bristles can be recycled, and the packaging is compostable.
7. Use cloth instead of napkins.
Convert your home into a fancy restaurant by using cloth napkins. This saves money and reduces the waste that regular napkins create with their singular use.
8. Invest in a Starbucks refillable cup.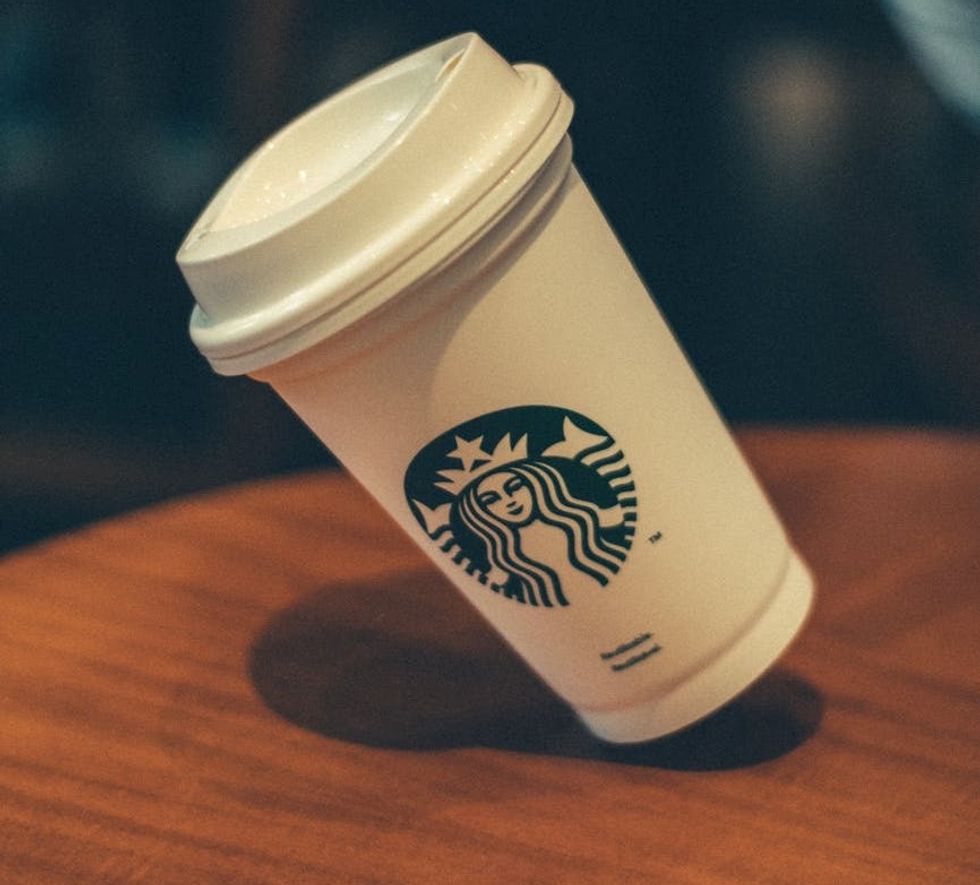 Reduce the amount of paper and plastic cups that go into the landfills by using a Starbucks reusable cup (purchase required) when you order. Plus, you will receive 10 cents off your order every time it is used. Check your local coffee shops to see if they have a comparable strategy to reduce their environmental footprint.
9. Order ice cream cones instead of cups.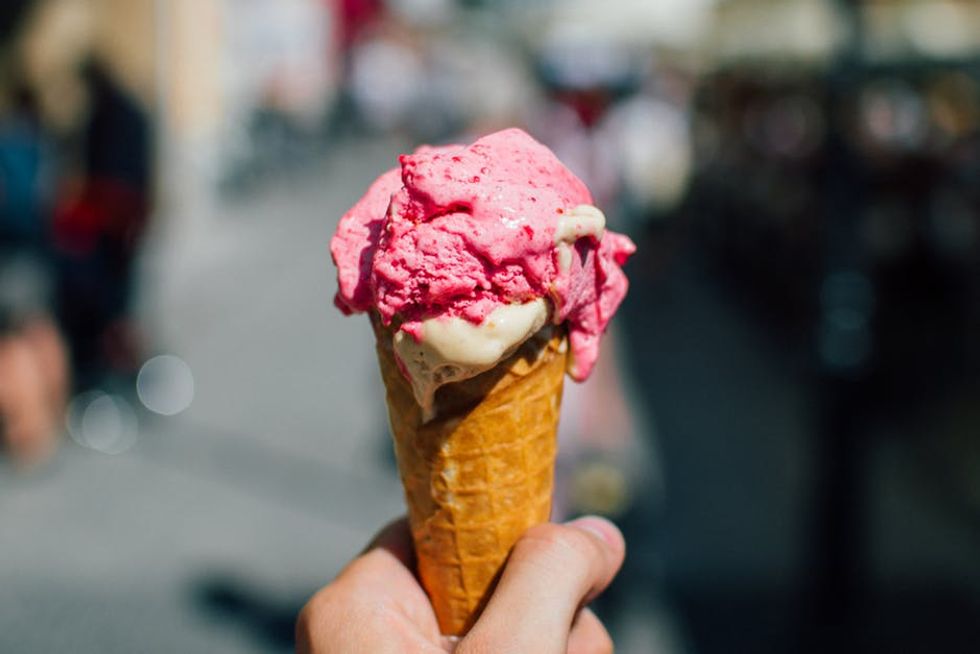 The reasoning behind this is simple. Ice cream cups are discarded after use, but ice cream cones are eaten which produces no waste while enjoying a sweet treat. Are you going to order for the win or order with waste?
10. Use glass jars for loose cooking materials.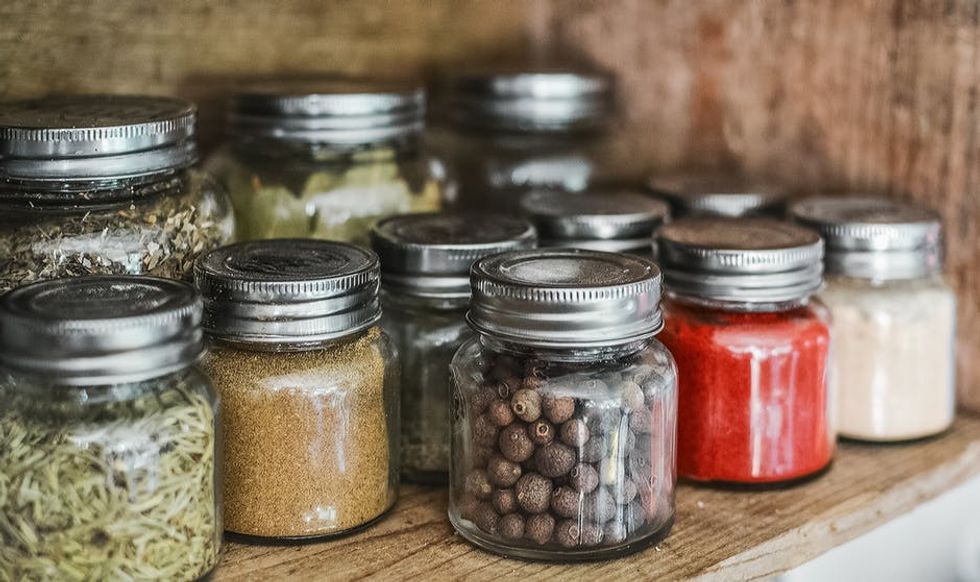 Shop for local fresh produce at the farmer's market to support local businesses and conserve fuel compared to industrial transportation. Don't stop at fresh fruits. You can buy loose ingredients such as beans, rice, nuts, and more and store them in glass jars. This creates a great kitchen aesthetic and reduces plastic packaging.
11. Buy used clothes.
Good thing vintage is in style. Shop at thrift stores to reuse old clothing while creating your own unique outfits. Most of it is still in good condition and maybe you will find the one thing that's just your style!