With the arrival of October, the excitement of the holiday season begins. The first holiday coming up is Halloween. Just because we're in college now, doesn't mean we don't want to see decorations. Fun decorations can help take your mind off of upcoming midterms anyways. However, being a college student means limited funds and limited space. Here are 9 easy ways to add a Halloween vibe to your dorm room this October.
1. Candycorn jars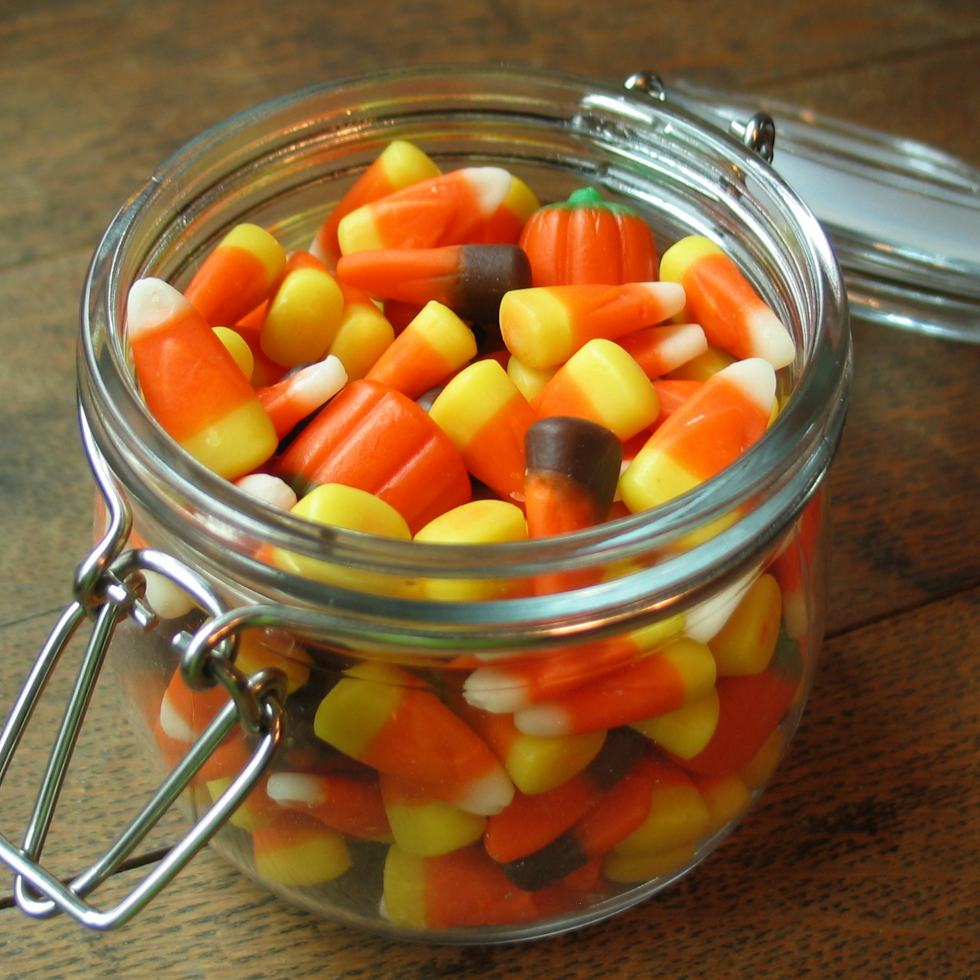 All you need to do is to fill clear containers (such as a mason jar) with candy corn and place them around the room. Not only does this add a halloween flare, it can also serve as a yummy snack.
2. Orange/black twinkle lights  
Although twinkle lights could certainly be used at any point in the year, orange and black lights - especially in October, tend to put off a "Halloween Vibe". Plus, they make really cute backgrounds to take Halloween pictures against.
3. Wall safe stickers
Before buying any wall decals, make sure they are in accordance with your university's guidelines. If you can, it would be cute to purchase pumpkin/mummy/skeleton/ghost stickers and place them up around the walls. This takes almost no space and not time and instantly adds a Halloween feel to the room.
4. Play Halloween/spooky music
Nothing has an effect on mood quite like music does. If you are just hanging out in the room with your friends, putting on some spooky jams can have a dramatic effect on the atmosphere.
5. Plastic pumpkins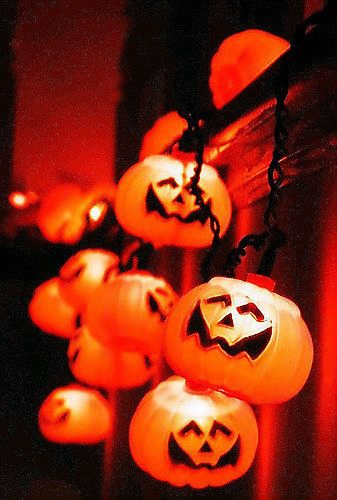 We obviously cannot carve real pumpkins in our dorm rooms. No one wants that mess, or that smell in their 11x15 dorm room. This is why I recommend going to the Dollar Store or your local target and picking up some plastic pumpkins. Some of them even light up! Even the less expensive plastic ones can give off great Halloween vibes.
6. Put out a bowl of candy
I would save this one until no father than a week before Halloween. College kids love free food & even though we are adults, we don't mind a little 'Trick or Treat" candy action. Even better if you can get a Halloween themed bowl to put the candy in. You can then set the bowl on a chair, and prop you door open with it.
7. Ceiling decorations 
In order to save space, many college students resort to hanging things from their ceiling or on their wall. There are so many cute strings or bats, skulls, mummies, etc. These can be hung on the walls or from the ceiling and because they are on the walls, the give a Halloween vibe to the whole room.
8. Table top decorations
If summer was the season to have succulents on your desk then fall is the season to have plastic skeletons. You can find cute, small table toppers for just a few dollars and place them on your desk/dresser to give a spooky vibe to your homework time (as if that wasn't scary enough).
9. Halloween movies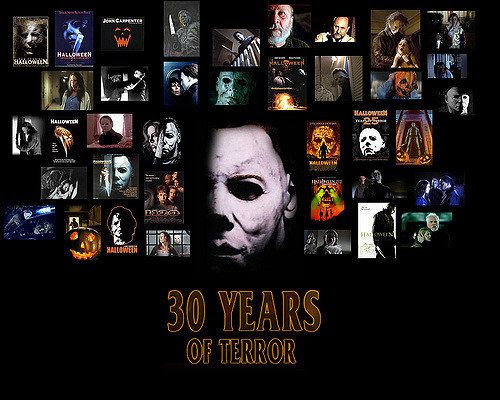 Similarly to music, we can lose ourselves in movies for a few hours. If you want the Halloween vibe right away, you can just simply turn off all of the lights, turn on Netflix, and watch a good, classic Halloween movie ( my personal favorite is Halloweentown).