New Year's Eve is easily one of the most exciting and stressful holidays for young adults. Everyone wants to find the coolest party to attend,preferably without shelling out an arm (and sometimes leg) to purchase tickets.
2016 has been a hard year for everyone; from the deaths of far too many prominent figures and celebrities, to the far right taking regime across the globe, and a slew of attacks on social justice throughout the nation, I've personally never felt so excited for a calendar year to end, and would really love to send the year off with a middle finger to the sky at a killer party.
Luckily, Bushwick's basement ravers have curated a power packed event that's piecing together to be a serious banger. Not only is there an impressive lineup, but the ticket price and venue are incredibly affordable.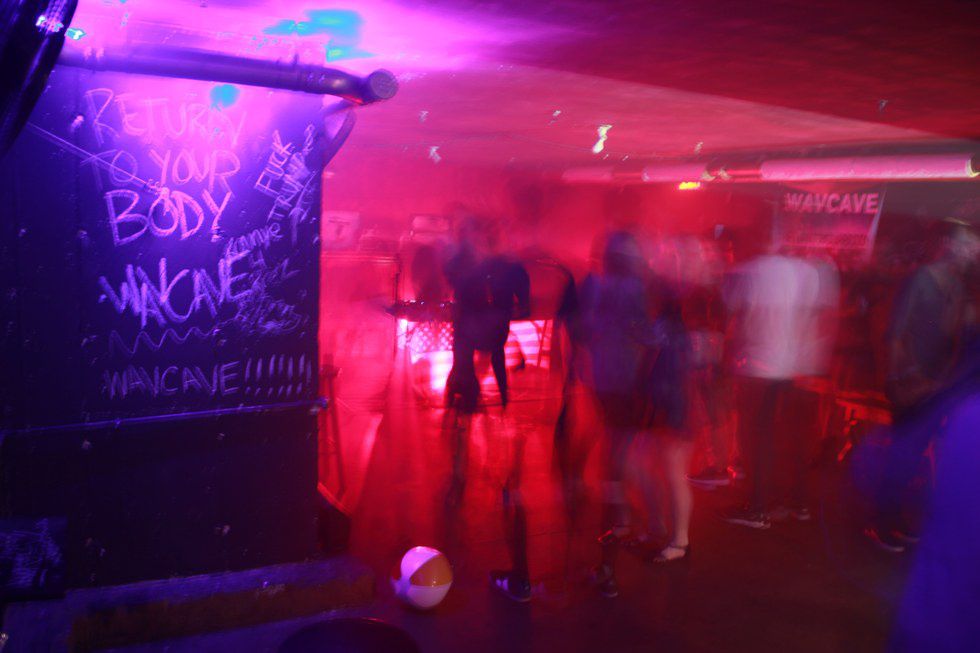 .WAVCAVE and x&x present The End Of The World Party, featuring Lauren Flax, qrtr, Kandylion, alice.km, HAZYL, and nickysallright. The event is a total venue takeover at Bushwick Public House, with the DJs being split between the two floors.
Both .WAVCAVE and x&x are fairly new underground outlets of Bushwick's electronic scene, having launched in May and January of 2016, respectively. The founders of x&x, a monthly LGBTQ+ dance party, explain their mission:
"X&X was created to provide a new event for our peers and other people like us. The idea was to create a space where vibes felt familiar and people are approachable. We strive to be inclusive and completely unpretentious. As a result, our attendees are both diverse and willing to return time and time again..."

.WAVCAVE also strives to create an inclusive space of curated vibes that encourage you to return to your body:
"The female-forward collective brings warehouse vibes to Bushwick basements through stacked DJ lineups and carefully curated visual installations. Our mission is to build and support a community of local artists seeking refuge from the oftentimes uninspired & uncomfortable spaces in NYC's dance party culture."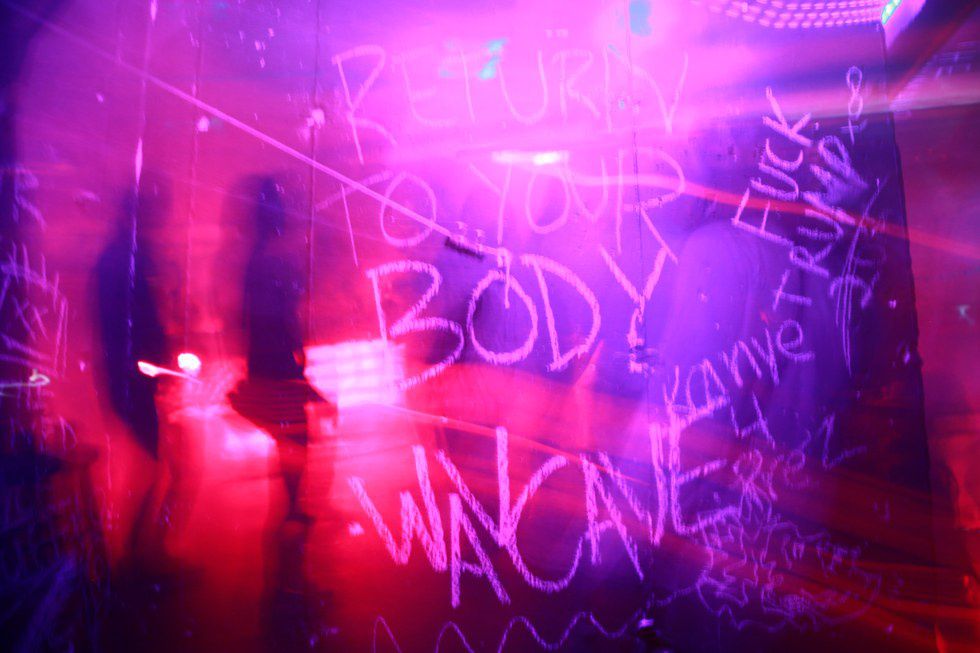 If you have not yet attended either of these safe space come-as-you-are events, NYE is absolutely the time to do so. Advance tickets are only $10, door admission will be available for $15, and there will be incredibly cheap drink specials available all night.
RSVP on Facebook and grab your tickets on Eventbrite.