Comic books have been completely transformed into major motion pictures. Illustrated characters that you may have admired as a child become real-life people re-enacting those memorable fight scenes. Your imagination has come to fruition.
Once film took over the comic book universe, it quickly became a competition.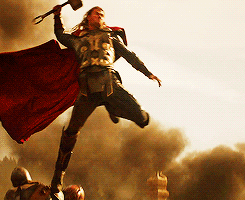 Marvel vs DC
Which was better? Which made more money? Which would make more movies?
I am definitely not a comic book buff. I've never watched more than one Batman or Superman movie. I can't name anything that isn't referenced in pop culture, which is even shaky for me.
However, with the recent additions of "Black Panther" and "Infinity War," I had to jump on the bandwagon.
Now, don't get me wrong, I previously had watched some Marvel movies. I had watched pieces of some movies over the years, but nothing I quite remember or cared about. After watching these two movies, I desperately wanted to know more about the Marvel Universe.
Thus began my hunt to watch as many Marvel movies as possible.
However, convenience resulted in me having to watch the movies in the worst possible order ever. I then went on to watch GOTG and GOTG Vol. 2, "Captain America: Civil War," "Dr. Strange," "Iron Man," "Avengers," "Avengers: Age of Ultron," "Deadpool" and "Deadpool 2," "Thor: Ragnorak," and "Spiderman: Homecoming."

Throughout this process, I realized some things about the Marvel Universe:
They definitely have their stuff together. At the beginning of this franchise, Marvel had to realize how extensive and interwoven the storylines could be. After a character showed up in one movie, they'd receive their own individual origin movie, which would bring forward another character or situation for them to all reunite. Each story is so exciting and provides a different perspective of the same story, adding another piece to the bigger picture.
Somehow, even with some flaws, Marvel has continued to produce entertainment through comics that has relatively consistent storylines, and a humor that is not seen in more serious action movies.
While I'm not familiar with the origins, I am just impressed with how much I like the movies, despite watching them out of order and for the first time. I can't help but want to watch more.