With spring training quickly approaching, it's time to start getting excited about baseball season. There's nothing like going to a game with your family or friends, hearing that old organ play "Take Me Out To the Ball Game," and cheering on your favorite team. If you know me, you know that my team is the New York Yankees.
The Yankees had a great 2017 season- they proved skeptics wrong, made it to the post-season, and ended in second place in the AL East. From Didi tieing up the Wild Card Game to Greg Bird start the winning streak against Cleveland- this team remains optimistic and makes the best out of every situation, just like their thumbs down joke.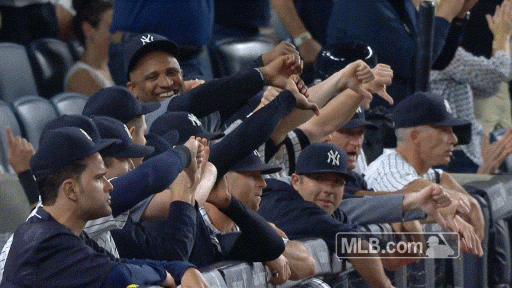 With the new season comes new changes, and hopefully a World Series win.
Recently Joe Girardi announced that he won't be returning as the Yankees' manager. Like many other fans, I was upset to hear that since he's been with the team for so long. This season we're introduced to a new manager: Aaron Boone. Boone is a former Yankee himself and helped send the team to the 2003 World Series with his iconic homer against the Red Sox in game 7 of the ALCS.
But get excited because we have an insane lineup. Everybody knows how great Aaron Judge is, and I expect nothing less than him breaking his 52 regular-season home run record, which was the most home runs ever hit by a rookie. But now the Yankees don't have just one Home Run Derby champ- they have two.
The Yankees just got one of the best players out there to add to the lineup: Giancarlo Stanton. Staton won the 2016 Home Run Derby and is pretty much at the same level as Judge. If having these two in the same lineup doesn't scare the opposing team, I don't know what will.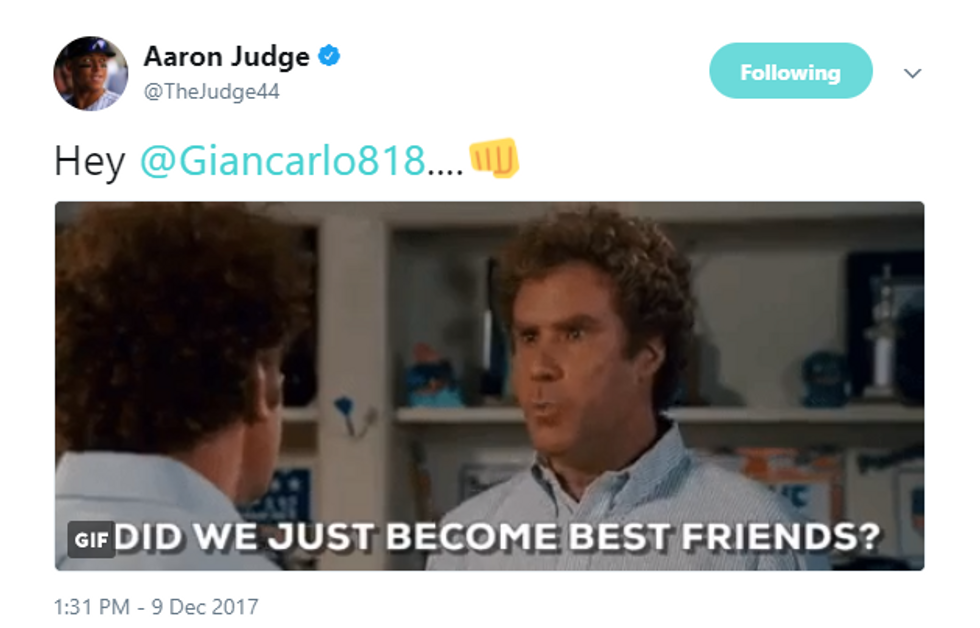 So here's to lots of double plays, home runs, the Yanks throwing some no-hitters, and a 2018 World Series championship.