The Golden State Warriors continue to look mortal as we progress through the 2018-19 NBA season, even with four of their All-Stars healthy and playing efficiently. They may have the most wins of any team in the Western Conference as of December 16, 2018, but they are not in first place and a good number of those wins have been close. In addition, they have been blown out by opponents more than once. This should further fuel the narrative that the NBA is no longer "ruined." They may not have Demarcus Cousins healthy yet, but there is no telling when he will start playing again or what he will bring to the table when he returns.
Regardless of the outcome, the Warriors have had a number of games where they have looked beatable. Many analysts and fans complain that this team has four prior All-Stars and that they are difficult for any team to defeat.
While it is true that the Warriors possess a collection of high-end talent in Stephen Curry, Klay Thompson, Kevin Durant, and Draymond Green, they have not even been named All-Stars at this point in the season. It is not a foregone conclusion that they will maintain their level of play from seasons past and be named All-Stars once again. Thompson slumped early in the season, Curry missed significant time with an adductor strain and occasionally struggled from three-point distance, and Green has missed a few games himself.
In addition, the Western Conference is loaded with talented teams this year, from the Denver Nuggets and Los Angeles Clippers to the LeBron James-led Los Angeles Lakers and Oklahoma City Thunder. These teams are currently neck-and-neck with Golden State and some have even defeated them head-to-head.
Perhaps the Warriors will win the NBA championship for the third year in a row, but they may not, either.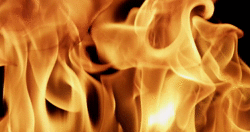 Their supposed reign of terror looks to be fading as they no longer dominate other teams with regularity.
They can be defeated, plain and simple. Having five All-Stars does not guarantee an NBA championship.