I lugged my heavy suitcase off the train onto the busy Edinburgh train station platform. Before I could get my bearings, I felt a hand on my shoulder. I quickly turned around to see my closest and oldest friend, Sasha, with the warmest smile on her face. After a big hug and quick catch up, we braved the bustling tourist streets of Edinburgh in June.
I spent my first week of summer vacation in the United Kingdom. I visited family, met my baby cousin, spent time with my godfather, and enjoyed my favorite city. All in all, it was such a wonderful way to start my summer break. One of the highlights of the trip was going to see my best friend in Edinburgh.
Sasha and I have been friends since we were eight years old. She and I quickly bonded and formed a close friendship that despite the distance, we have maintained for almost 12 years. We don't talk constantly but when we do it is like nothing has changed. I am complete, 100% myself around her and I couldn't ask for a better friend.
Prior to this trip, it had been a little over two years since I'd seen her, which in our opinion was far too long. So knowing I was going to be in the UK for ten days, I scheduled 3 of them to be in Edinburgh with Sash. It was a short but sweet trip and we packed in lots of fun activities.
Day 1.
I arrived on Friday afternoon. We dropped my suitcase at Sasha's apartment, which is a scenic fifteen-minute walk from the station past the infamous Edinburgh castle. Sash then took a walking tour of the city through Princes Street Gardens and the Royal Mile. We stopped for a drink at a pub on the GrassMarket. We talked and talked and caught each other up on the highs and lows of the past two years.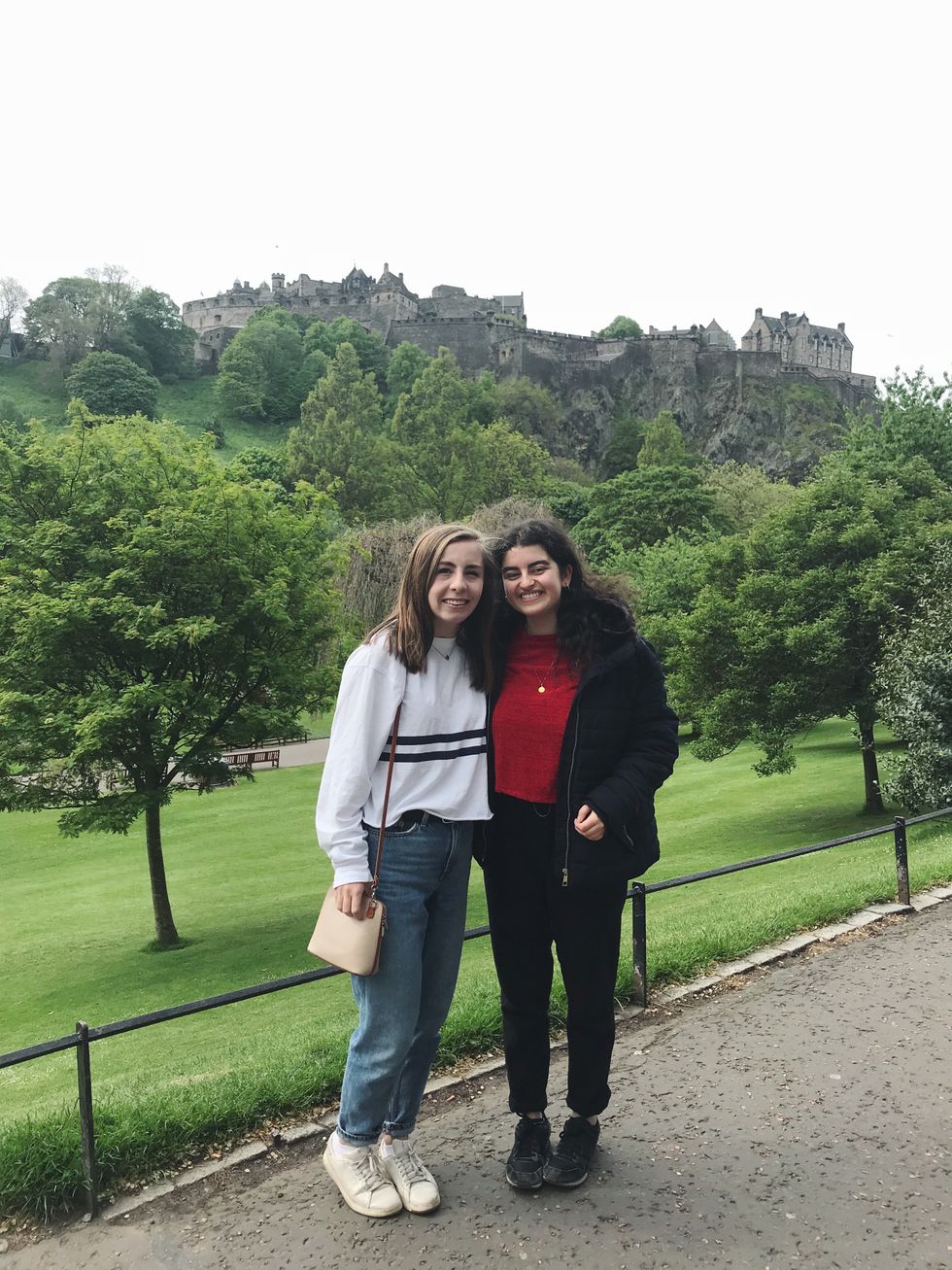 Grace Bellman
There is something about an old friend that makes you feel so comfortable. Sash has been my friend through it all. She didn't walk away when my life didn't look so pretty and she always makes an effort to prioritize our friendship.

Sasha made a healthy vegan potato curry with naan bread for dinner before we set off on a hike up Arthur's Seat. The crazy thing about Edinburgh is that one minute you are walking through a busy city street with buses and cars and tourists and general organized chaos, and the next minute you are walking up an extinct volcano, looking down on the city at sunset. It takes your breath away (from beauty and exhaustion).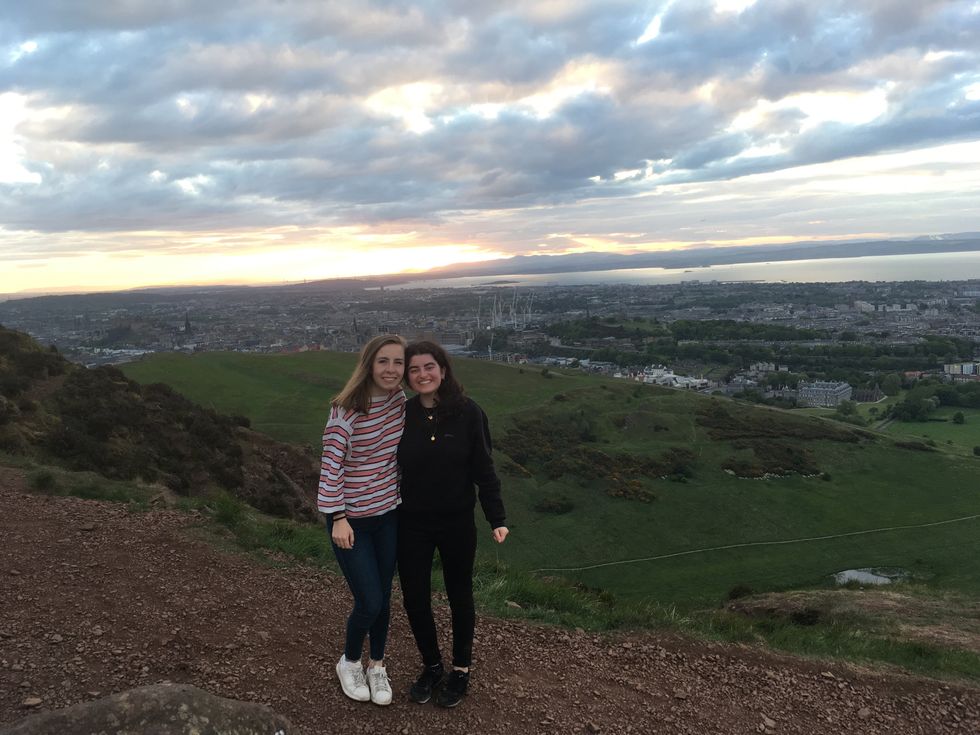 Grace Bellman
Day 2.
I forced Sash to be a morning person and started our day relatively early. Our first stop: The National Gallery of Scotland. Neither Sash nor I feel the need to spend too long in museums so we whipped around the exhibits quickly and found a trendy coffee shop to get a pick-me-up. We took our coffees up Calton Hill, a less vigorous but still beautiful walk than Arthur's Seat. I think this may have been my favorite spot of the trip. We attempted (and succeeded) in climbing the National Monument and laughed so hard while trying to take pictures in the classic Scottish windy, slightly damp weather.
All this walking and climbing made us quite hungry so Sasha took the opportunity to show me part of her university. We ate black bean burgers and chips at the Student Union Library Bar before proceeding to hop between thrift stores, book stores, and art galleries for the next few hours.
Later that afternoon, we visited the National Museum of Scotland, which is home to a series of exhibits about animals, music, and technological advances. For someone who is usually not the biggest museum fan, it was fascinating and very enjoyable.
Physically tired but still high in spirit, we discussed what to do with our evening. We spontaneously decided to attend a local comedy show in the basement of a theatre. Both Sash and I hate to be called out in an audience but we muscled through and ended up really enjoying the new experience.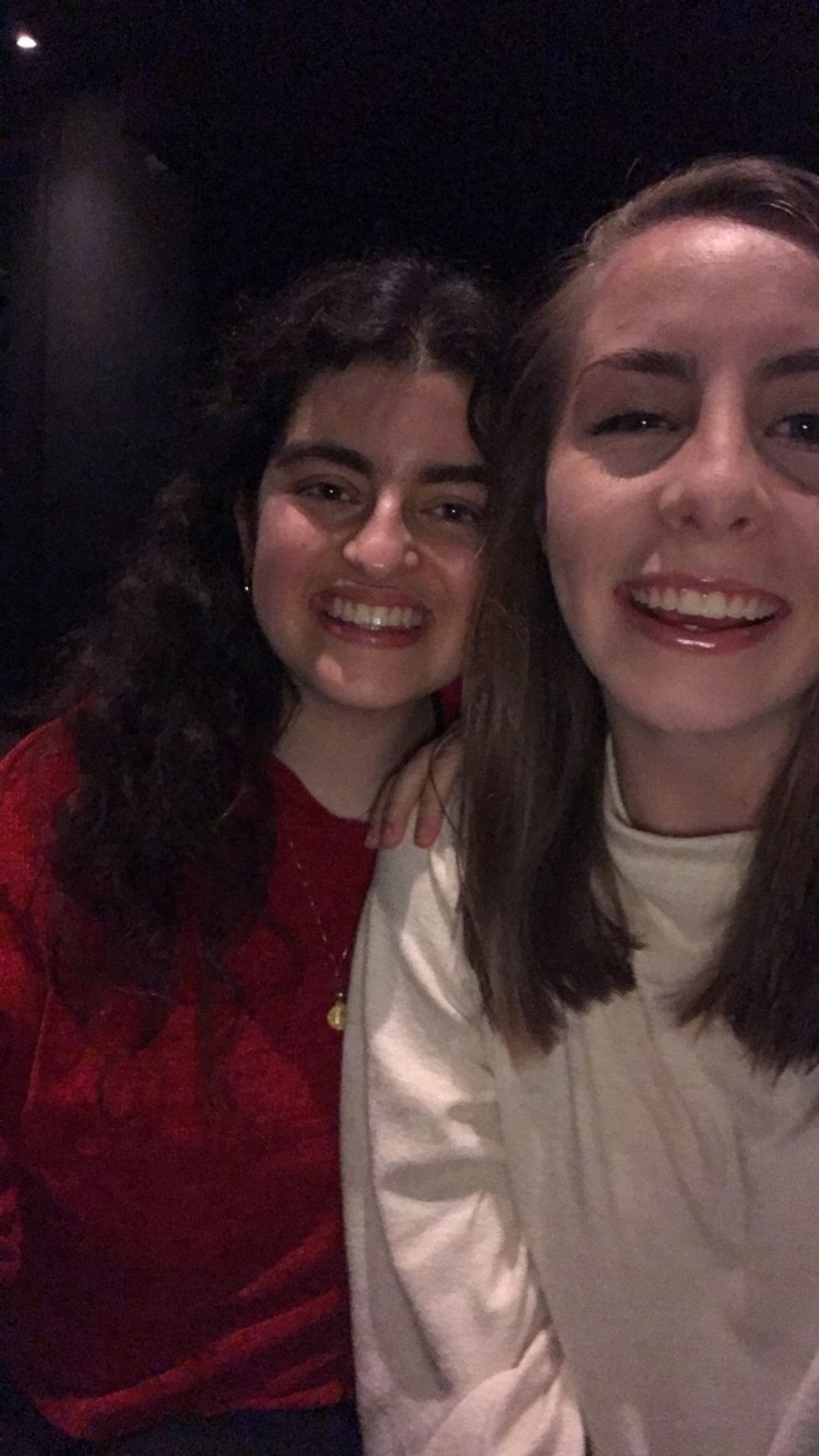 Grace Bellman
Day 3.
My last morning in Edinburgh was wonderful. We, of course, had to check out the famous castle on a hill before stopping at a lovely cafe for some coffee. We then explored the Writer's Museum. It was in a small building that seemed to be a house in its previous life. It had old memorabilia from Robert Burns, Walter Scott, and Robert Louis Stevenson. From photographs to old shoes and even locks of hair, the museum seemed to have covered each of these men's lives in detail.
My final meal in Scotland was definitely indulgent, to say the least. Sasha took me to a new restaurant, Cold Town Beer, with a rooftop view of the castle and a really yummy vegetarian full breakfast. We were both full to the brim with food and with post-meal sugar highs.
Sadly, I only had about half an hour before I had to get to the station so we marched back to her flat, packed my bag, and ended the trip in the way we started: dodging tourists with my heavy bag on the hilly streets of Edinburgh.
It was such a special trip that made me realize how much I am missing by not living closer to one of my closest friends. It was a funny feeling waving goodbye to her from the train knowing it would be at least a year, if not more until I would see her again. But I guess that phrase is really true: "How lucky am I to have something that makes saying goodbye so hard" - A.A.Milne.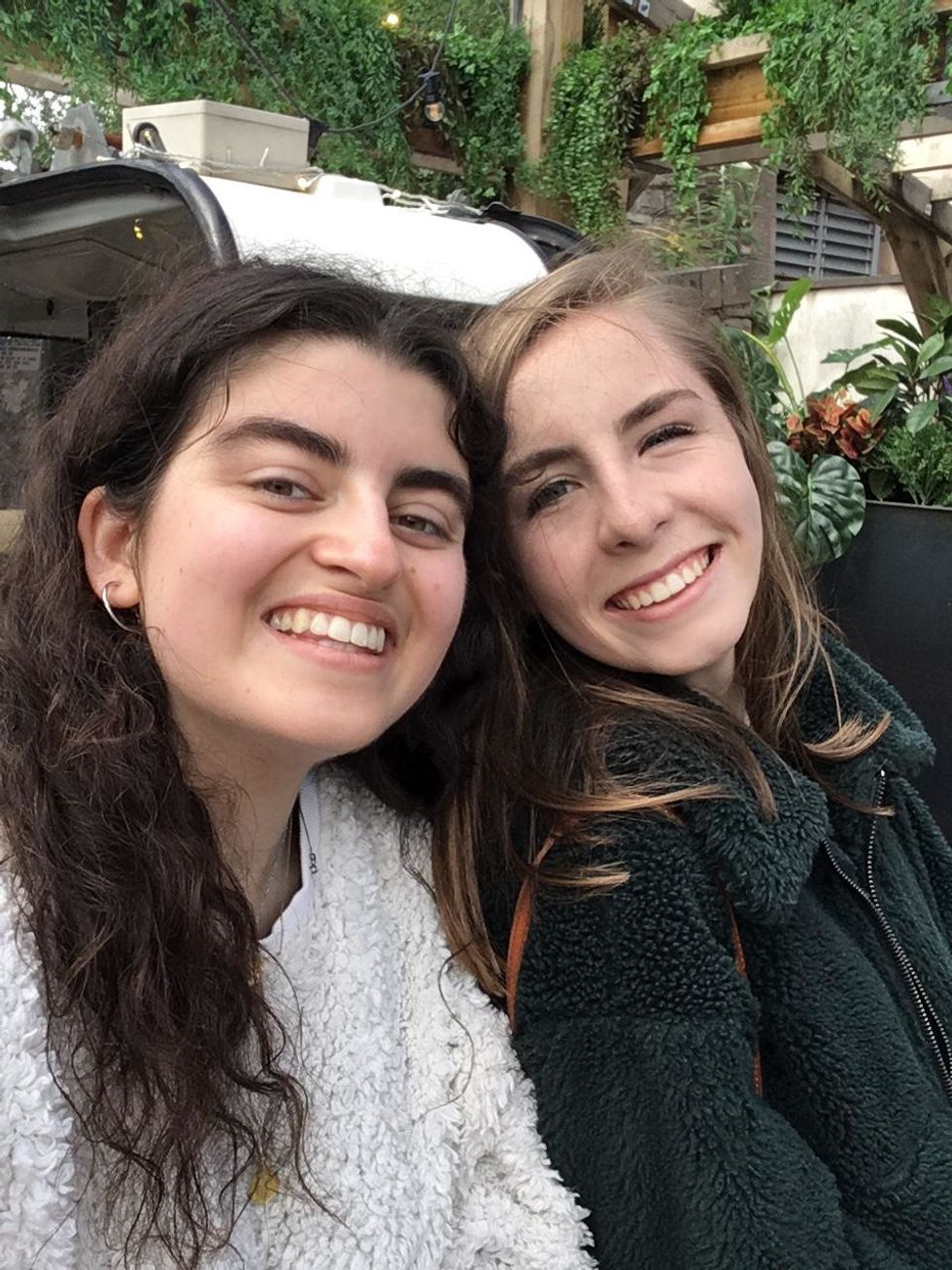 Sasha Milne
Sash, thank you for having me and for being a friend through everything. We survived our separation at thirteen, high school, and the first two years of college apart. There is no way we can't get through another year. Have an amazing time studying in Spain and Italy. I'll see you soon.