Earlier this week, Victoria's Secret, the lingerie retailer, was slammed with criticism for an image that appears to be Photoshopped. Models and VS Angels Martha Hunt and Stella Maxwell, upon first glance, look normal, but many are questioning Hunt's right arm, which appears to be too smooth, while on the other side of Maxwell, Hunt's left elbow sticks out too far to be natural (as seen below).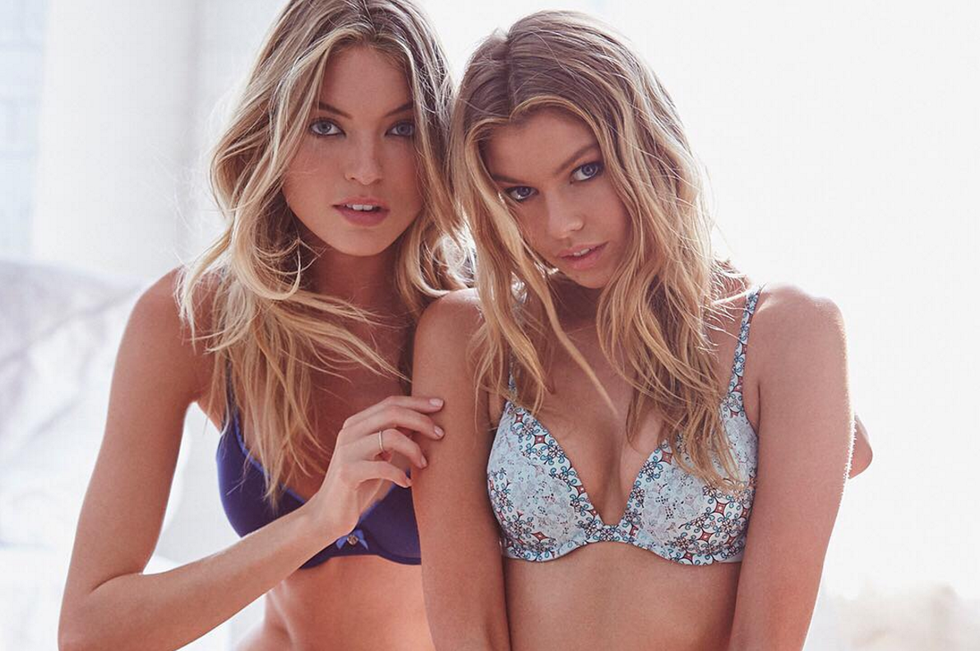 This isn't the first time that Victoria's Secret has been caught Photoshopping their models, and it probably won't be the last. It's also not a surprise the fashion world uses Photoshop, but the criticism is only getting stronger as more men and women join the Body Positive Movement.
The movement encourages men and women to adopt a more forgiving attitude towards their bodies, which might have been compromised along the way. The overall goal is for men and women improve their overall emotional wellbeing, making them more comfortable with their bodies and others.There is not a specific body type that is targeted by the movement — it is for everyone.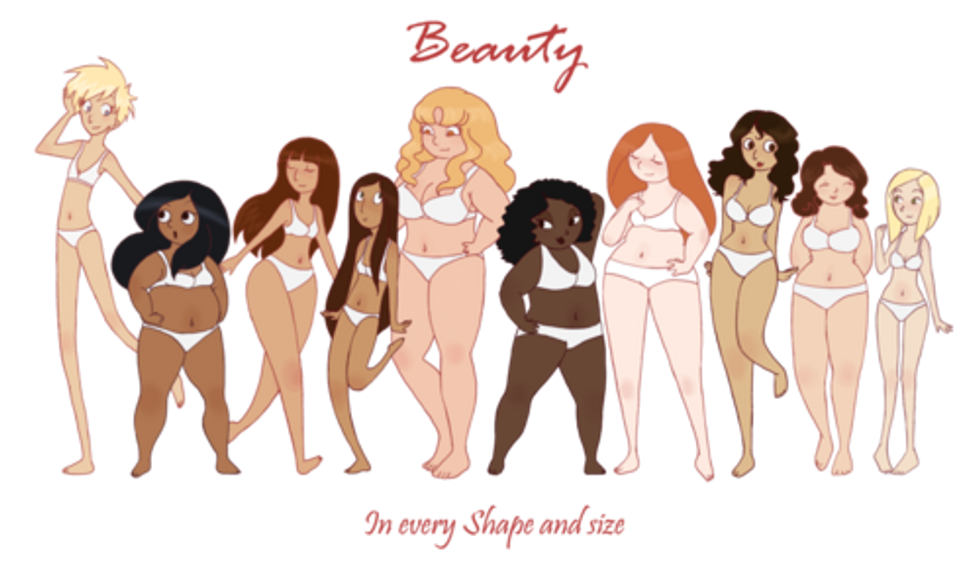 In my own pop cultured opinion, the movement seems to have taken off with the release of Megan Trainor's debut number one hit, "All About That Bass." However, I would not call Trainor's song Body Positivity's anthem because it skinny-shames women with the lyrics, "Go ahead and tell them skinny bitches hey," but I will say that it was the catalyst in this movement when coupled with intimate retailer, Aerie.
In the spring of 2014, a couple months before "All About That Base" dropped, Aerie, owned by American Eagle Outfitters, launched its #AerieREAL campaign. Subsequently, the brand announced they would no longer digitally retouch models, models who would be inclusive of all sizes.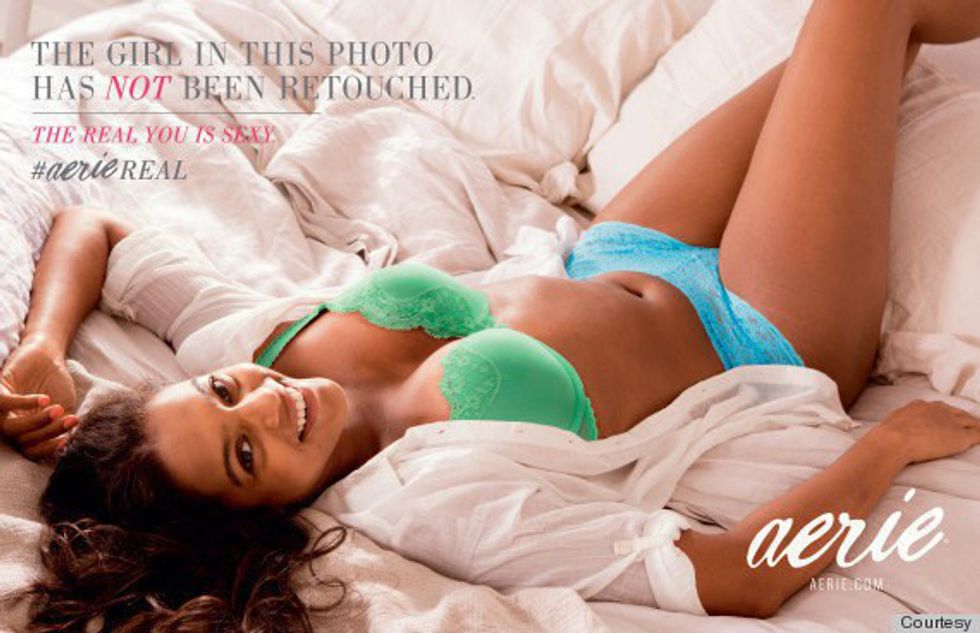 The new business model (no pun intended) is working well! According to The Huffington Post, Aerie's sales grew 20 percent in 2015 fiscal year, and they show no sign of dropping, while Victoria's Secret sales hit a rough patch in April.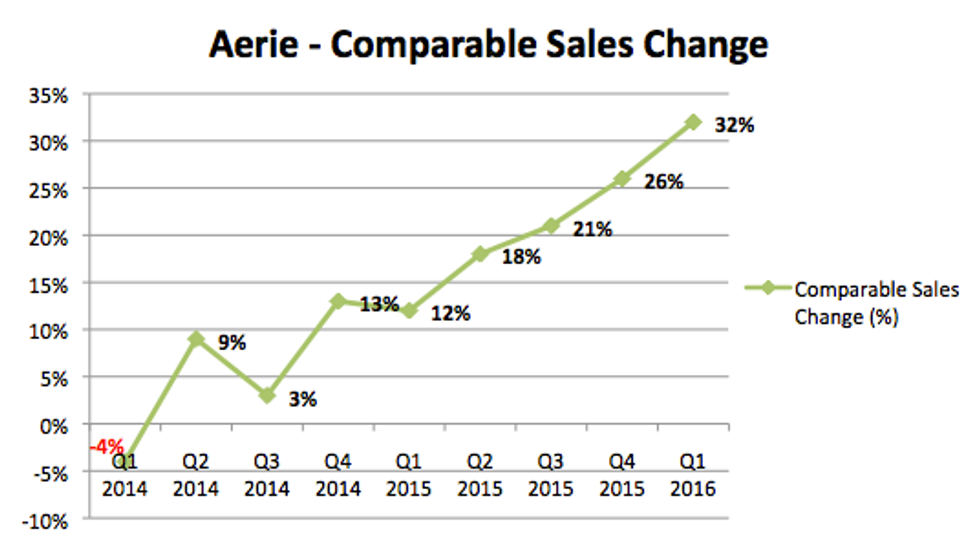 Other brands, such as Mattel and Sports Illustrated, are also jumping onto the body positive bandwagon. In its highly anticipated swimsuit edition, SI released three covers, and of these three, one featured plus size model Ashley Graham. Mattel, the makers of Barbie, have for a long time been criticized about the doll's unrealistic body proportions; therefore, earlier this year, they released a line of Barbies to represent the figures of "real women."
Victoria's Secret, will you be the next to change? You have already gotten rid of your clothing, accessory, shoe and swimwear lines. I mean, you don't have to banish the Angels you have right now, but add curvier ones to your marketing and annual runway show. Because, as you can see, you're not very good at keeping your Photoshopping a secret (pun intended). Plus, the times are changing, and when women go out to buy clothes, especially intimates, we want to see women who reflect our body types modeling the product. Take a hint from one of your direct competitors and be more inclusive.