Prior to going vegan, I was obsessed with breakfast food. It wouldn't matter what time of day it was, I was always happy to whip up some bacon and eggs. I was an egg fiend — I had at least one egg daily and I had a special love for eggs benedict. I ordered eggs benny from every single restaurant that offered it and once I learned how to make it at home, the whole game had changed. I was making it probably twice a week, using all of the butter, eggs, bacon and English muffins I could get my hands on. All of these foods are extremely high in cholesterol, saturated fat, trans fat, nitrates, and so on. All of the adverse effects from the food I was consuming was beginning to show on my body. I never felt energized or especially good after consuming such high amounts of animal fat. Instead, it made me feel lethargic, bloated, tired, and guilty. After a few months of eating this way, I had gained weight despite exercising on a regular basis, my skin was breaking out and my hair was lifeless and brittle. This made me insecure about my body and I knew that I wanted to make a change. This was how I initially came across veganism. Once I had made the decision to go vegan, a whole new breakfast world opened up for me! Breakfast is still my favourite meal of the day and I love how creative this process has become. I often stick with organic oatmeal to which I add a touch of maple syrup and whatever fruit of my liking on top (this varies depending on what I have on hand and what is ripe at the time) such as blueberries, mango, bananas, strawberries, kiwi, raspberries, blackberries, and the list goes on! This is a delicious and healthy start to the day and it's quick and easy for those busy days.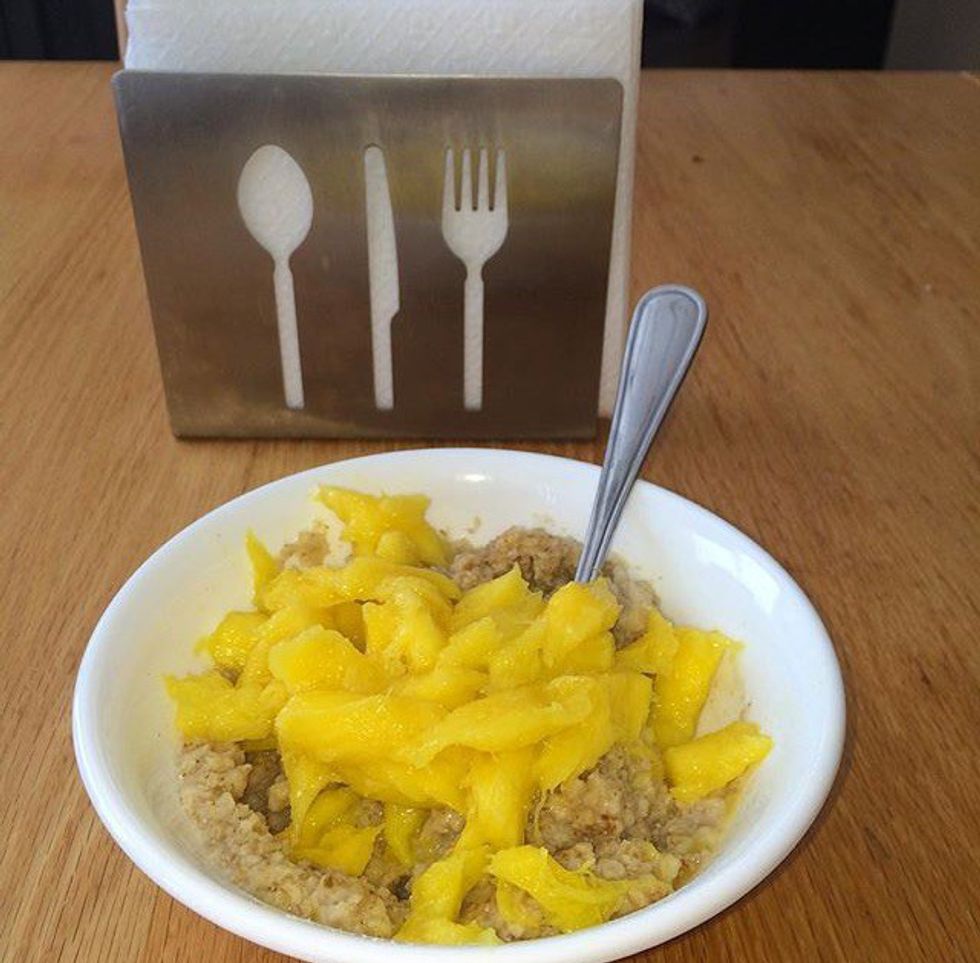 Another quick breakfast I gravitate towards is a huge fruit smoothie! In these, I typically put frozen mixed berries, frozen bananas, almond milk, water, kale, spinach, hemp hearts, chia seeds and flax seeds. This breakfast is kind on the digestive system and it's a good way to get those greens in! I drink these almost every single day, even if it's not for breakfast. They're that good and they make me feel so amazing and energetic.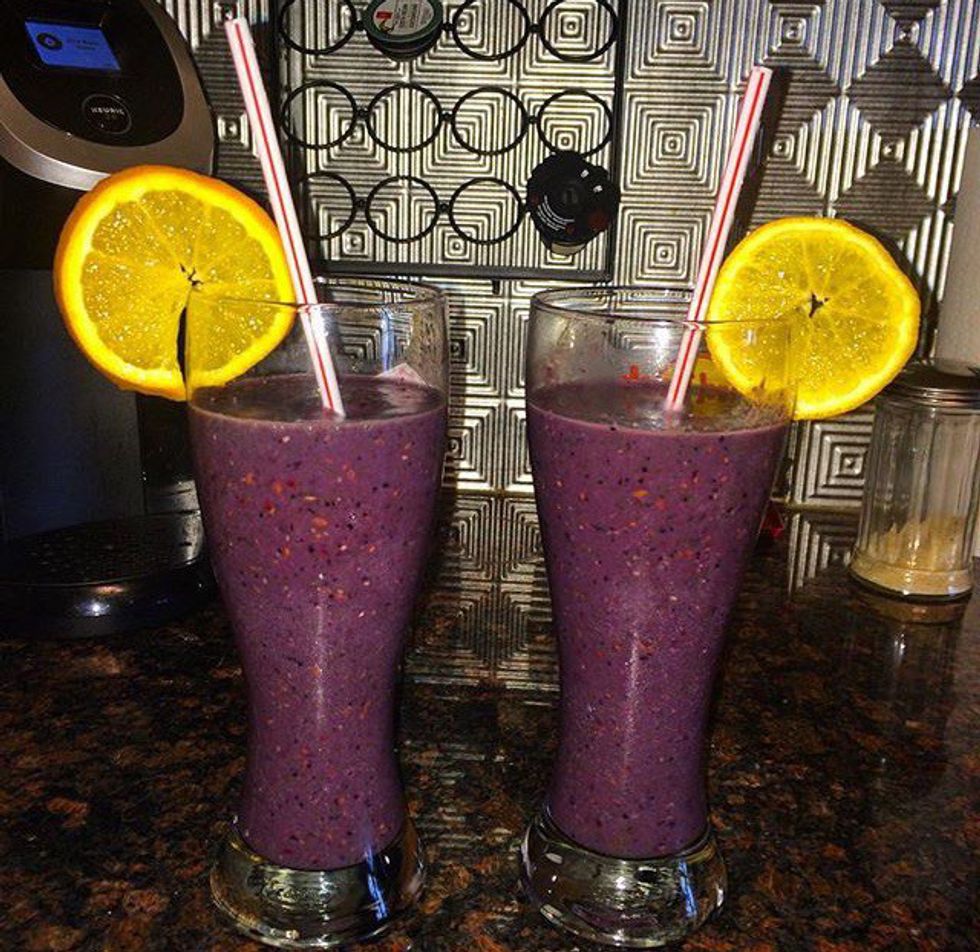 However, on the days when I have more free time and I'm feeling extra inspired, I will get a little bit more inventive in the kitchen. For example, on the days where I have some extra time but I'm also still trying to keep it healthy, I often have banana "nice cream" which is just a couple of frozen bananas, almond milk (I use vanilla almond milk, but it's not necessary), and any other frozen fruits of your choice. I often add seeds and other fruits as toppings to make it nice and pretty (hey, we eat through our eyes first!). This creates a creamy texture and it really feels like you're having ice cream for breakfast (who wouldn't want that?!) and it tastes phenomenal!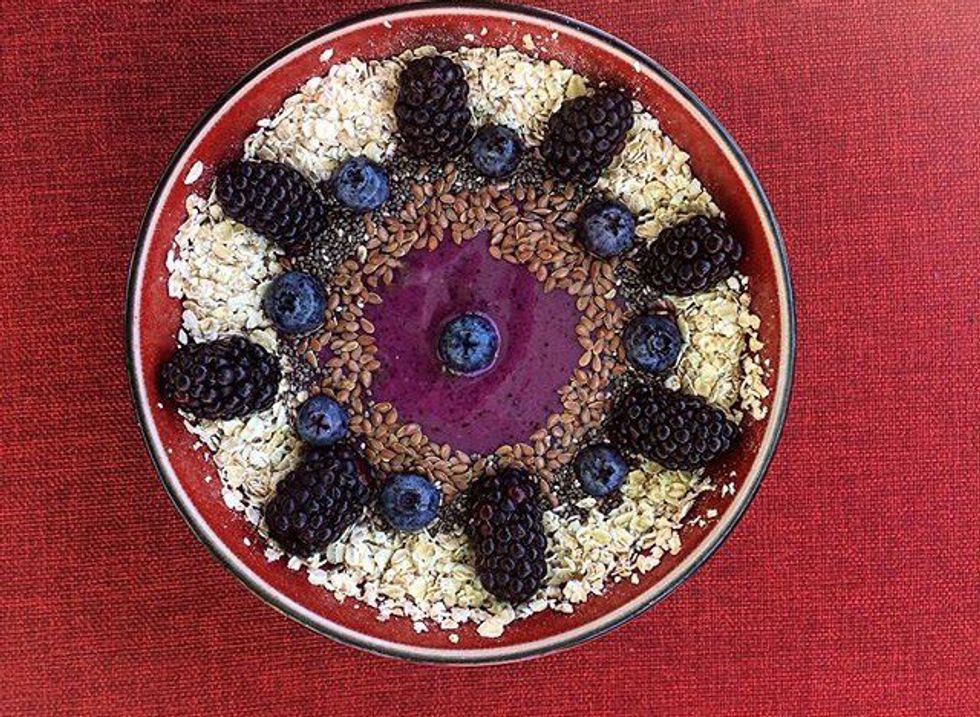 An example of a more "junky" breakfast would be the day that I decided to attempt vegan eggs benedict. Seriously. It's a thing. Let's just say it was an extremely exciting day for me! It features an English muffin, smoked tofu, sautéed spinach and numerous different spices for the "hollandaise sauce." I followed the recipe posted by HotForFoodBlog.com and I will definitely be recreating this again sometime in the near future.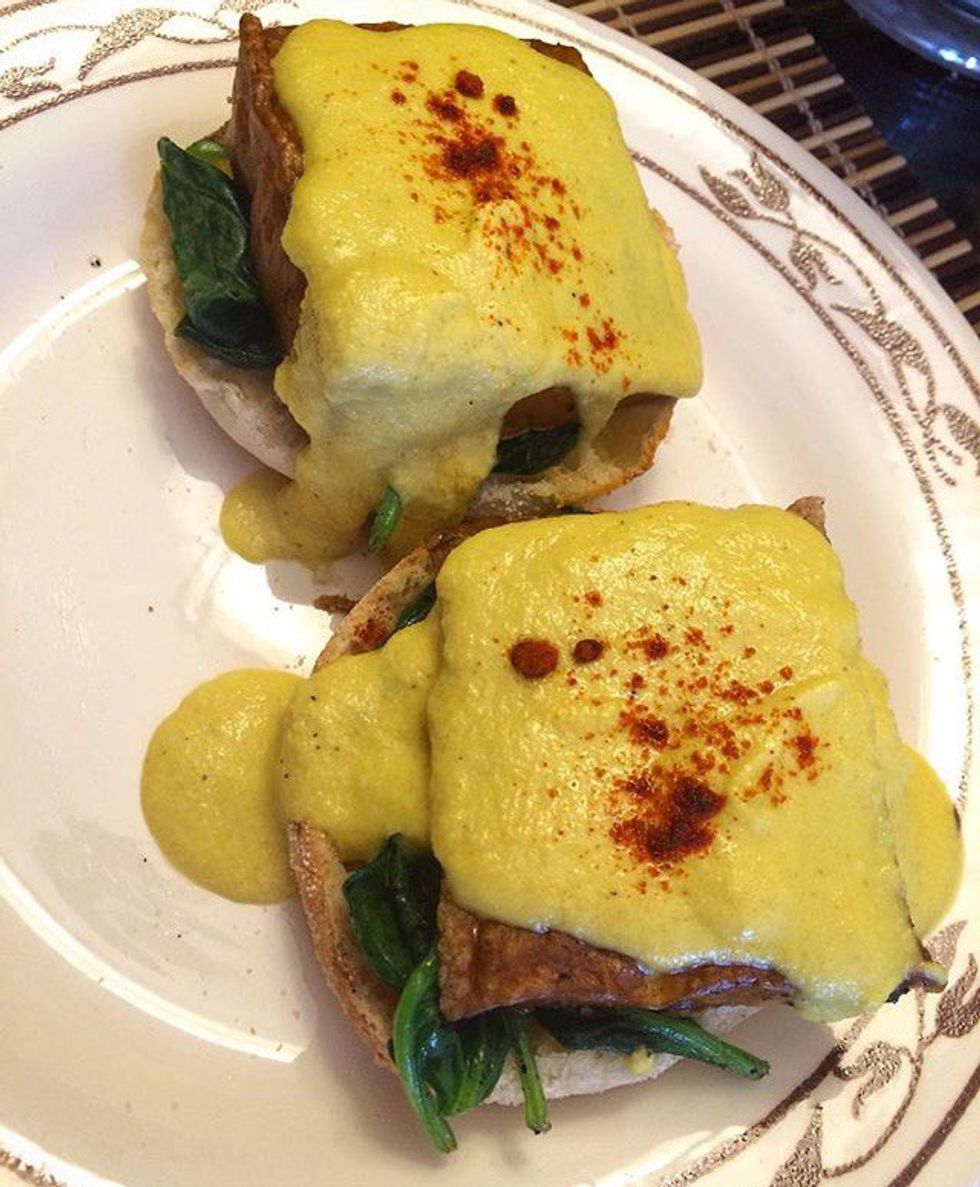 A second example would be a traditional breakfast sandwich. The non-vegan version of this used to be a staple for me and it started me off on a bad note for the rest of the day. Although this isn't the healthiest breakfast option, I still feel 10 times better than I did when I chose to eat real eggs benedict for breakfast. For this breakfast sandwich, I used an everything bagel, vegan mayonnaise, Yves veggie bacon, avocado, ketchup, and Earth Island cheddar cheese. All that's missing is a Vegg (Vegan egg). I'm still patiently waiting for this product by Follow Your Heart to arrive in Canada! However, this sandwich was delicious even without a Vegg. This breakfast is a perfect example to show that vegans can eat more than just fruits and vegetables!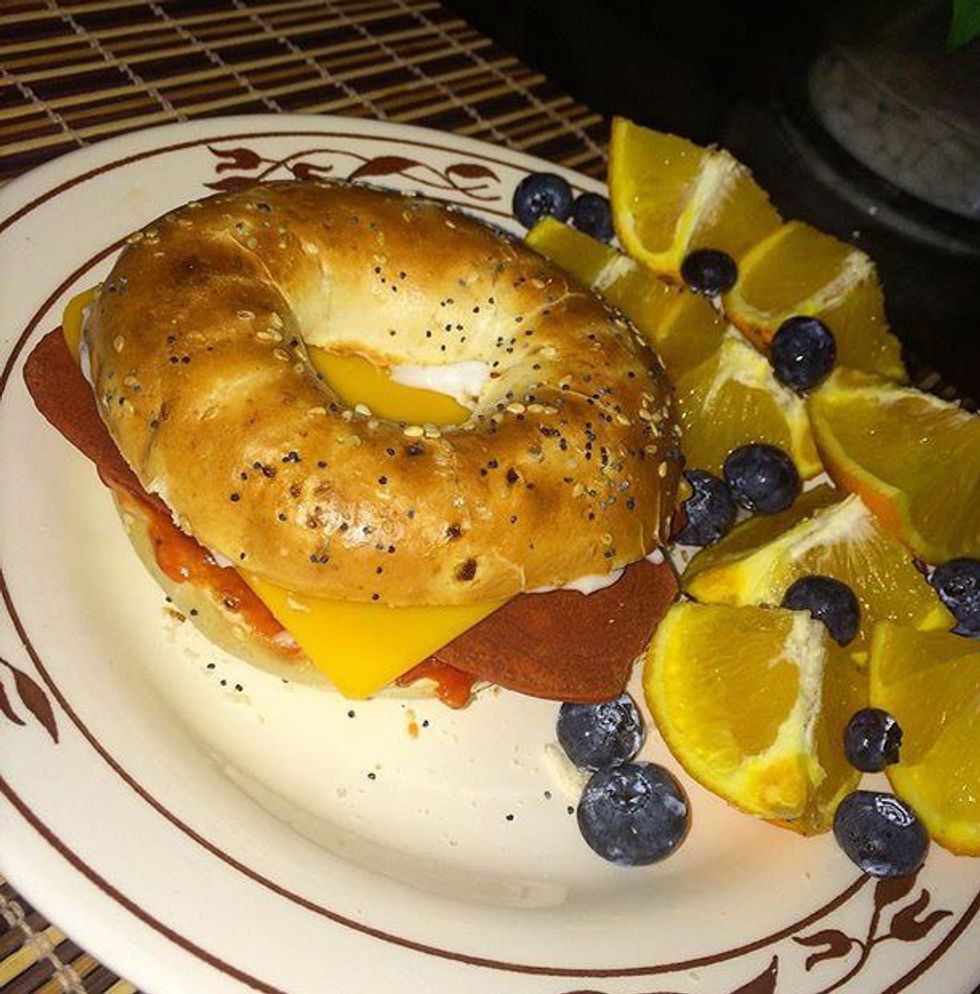 I frickin' love potatoes! They are so diverse and can be used to make cheese sauces, soup, fries and, my personal favourite, hashbrowns! To make the hashbrowns, I slice the potatoes into little circles and I fry them in vegan butter with some red onions, salt and pepper. And some people are convinced that all vegans can eat is grass! C'mon people! I often make a triple batch when preparing these so I can have breakfast potatoes for up to two weeks!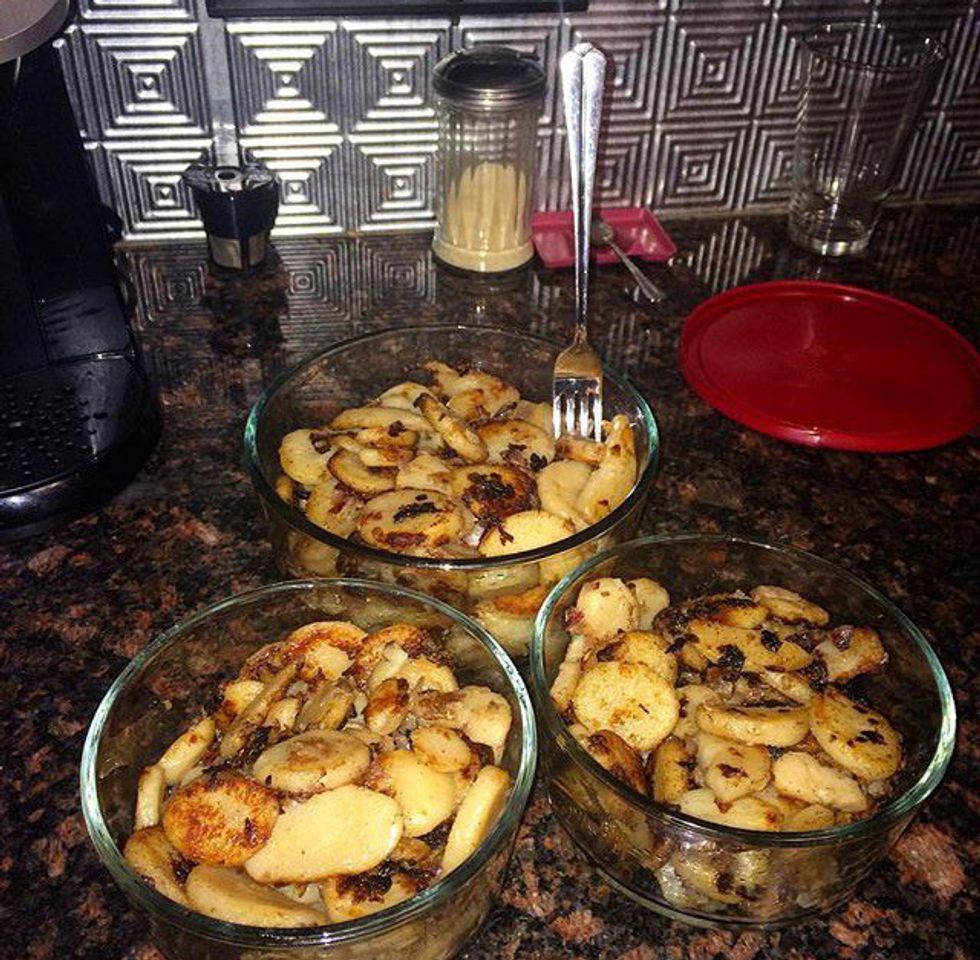 I have lost what I would consider to be a great deal of weight in my five months as a vegan and I feel better than I ever have in my entire life. My hair is shinier and longer, my skin is clearer and glowy, I actually want to go to the gym because I have so much energy, and the list goes on. The benefits of a vegan diet are undeniable and the only regret about veganism I have is that I didn't find this lifestyle sooner. Anything that you had prior to going vegan, you can have now with just a few improvements. For instance, tofu scrambles are extremely popular right now with hundreds of recipes floating around, vegan pancakes with coconut whipped cream, vegan breakfast sausages, breakfast burritos, vegan cream cheese and vegan parfaits just to name a few. Going vegan does not mean giving up delicious food! Overall, the breakfast options for vegans are truly endless. Whether you are opting towards a more nutritionally dense, healthy breakfast or a fun, delicious one to impress your non-vegan friends, all it takes is a little bit of creativity.