Ah... Leonardo DiCaprio, the dreamy, multi-talented, recent forerunner in UN global affairs, Hollywood poster boy for the past 20 years, is up for an Oscar; and its that time of the year again, ladies and gentlemen, it's Oscar season, and the main event: Best Performance by an Actor in a Leading Role, subtitle: will the sad Leo memes continue?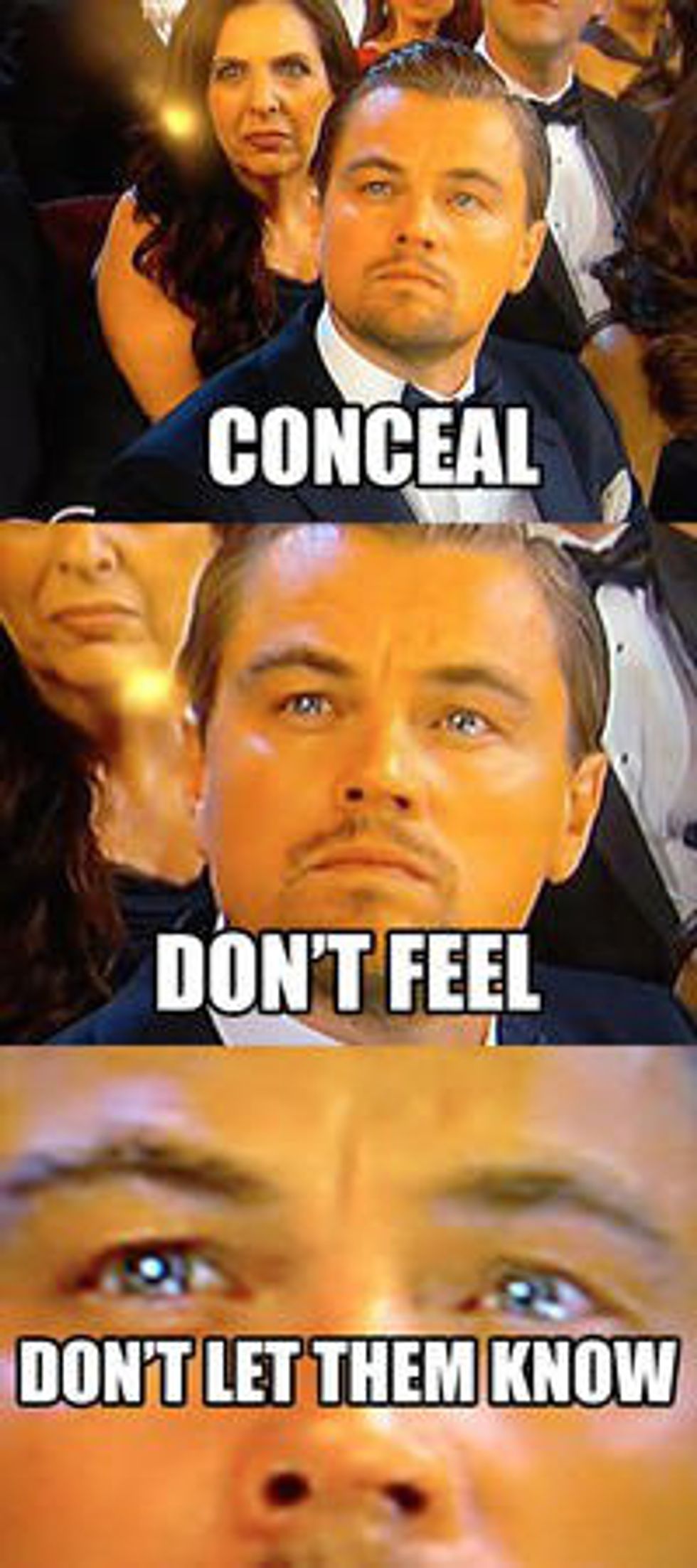 We've seen it happen before, people, and each time, the stakes seem to be heightened. Six times has Leo been nominated, and six times we've watched with sinking hearts, this giant of cinema, this actor of the ages, fall just short... but not this year, not this time and I'll tell you why.

But first, how Leo hasn't won the Oscar is a mystery to most, and an outrage to some. Before we look at this year's road to the actors' promised land, let's go way back 22 years, when we first fell in love with him.
Leonardo DiCaprio's first Oscar-worthy performance was the masterful, tear-wrenching, portrayal of Arnie, the autistic youngster with a heart of gold in "What's Eating Gilbert Grape." (And he was just 19 during this performance!)
From this first Oscar-nominated performance, Hollywood knew it had a phenom on its hands, and the success would continue. We watched him soar as the high flying, high octane Howard Hughes in "The Aviator." We saw a gritty, raw depiction of a South African mercenary in "Blood Diamond" and a psychotic, perspicacious rendition of a Wall Street tycoon in "The Wolf of Wall Street." All these movies heralded Leonardo a nomination, but never a win, and after being snubbed in 2014, people perhaps began to wonder if Leo's chances were up. Would he be one of the greats to go down in history never having won?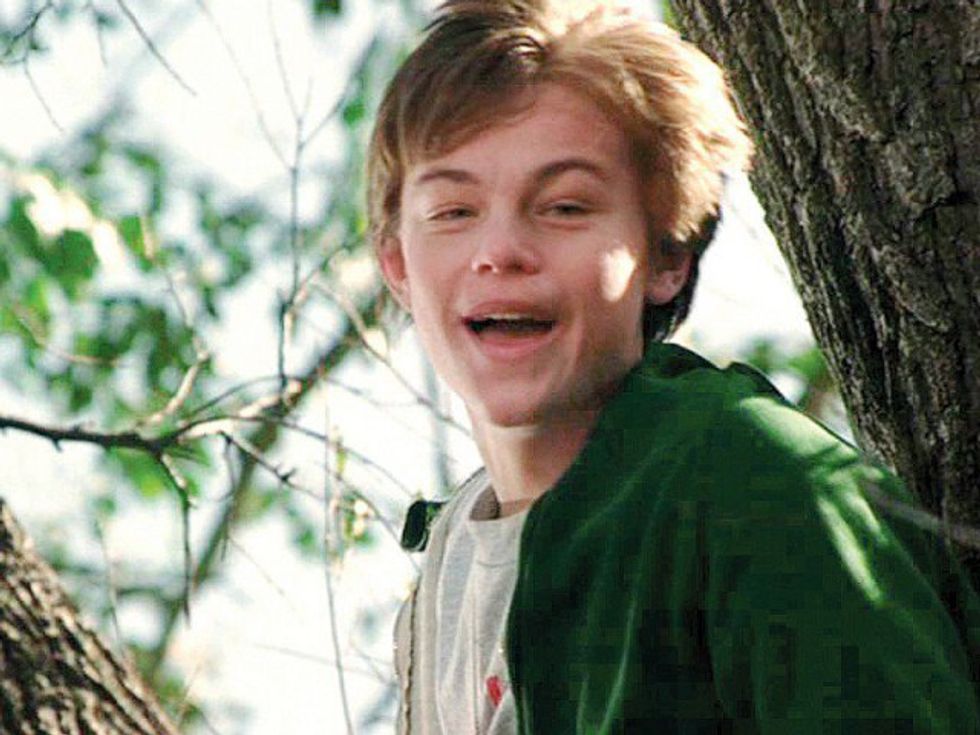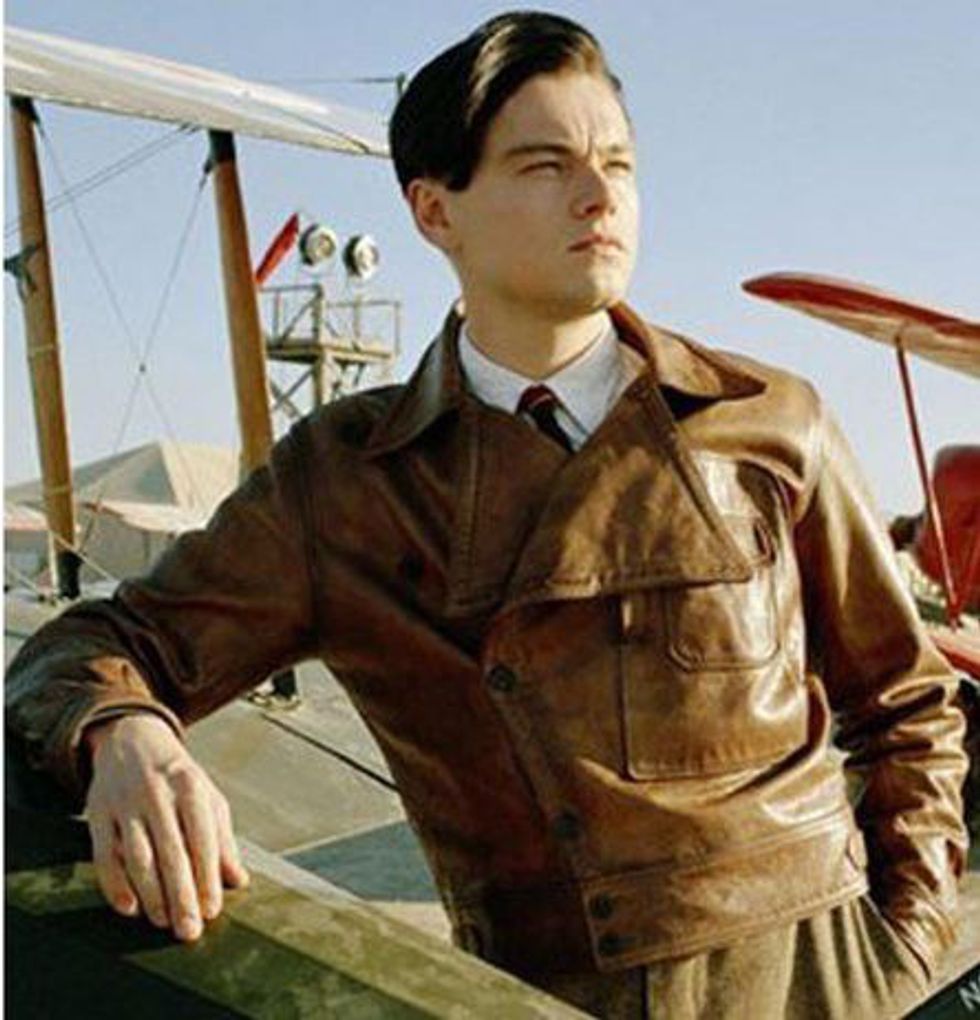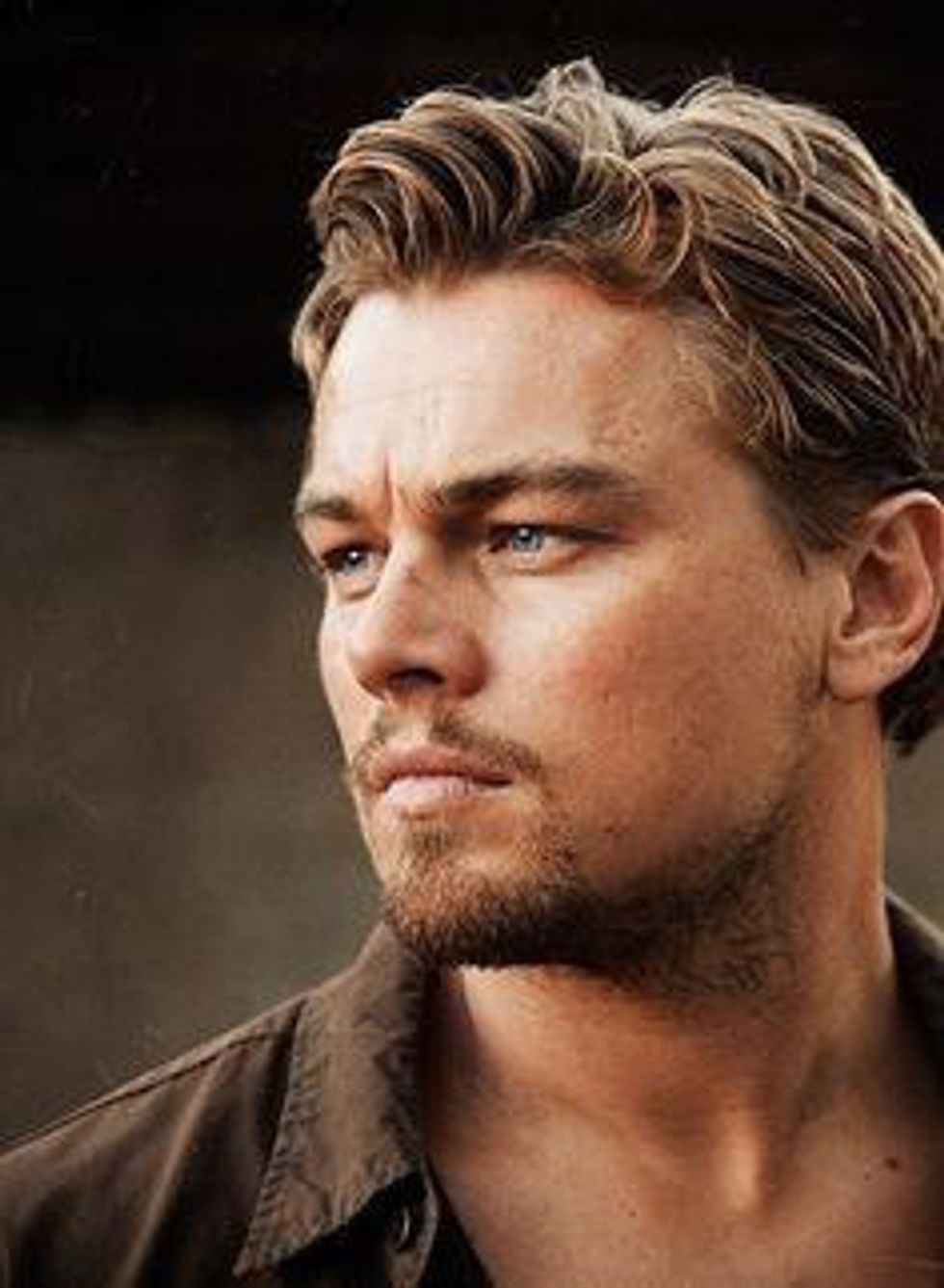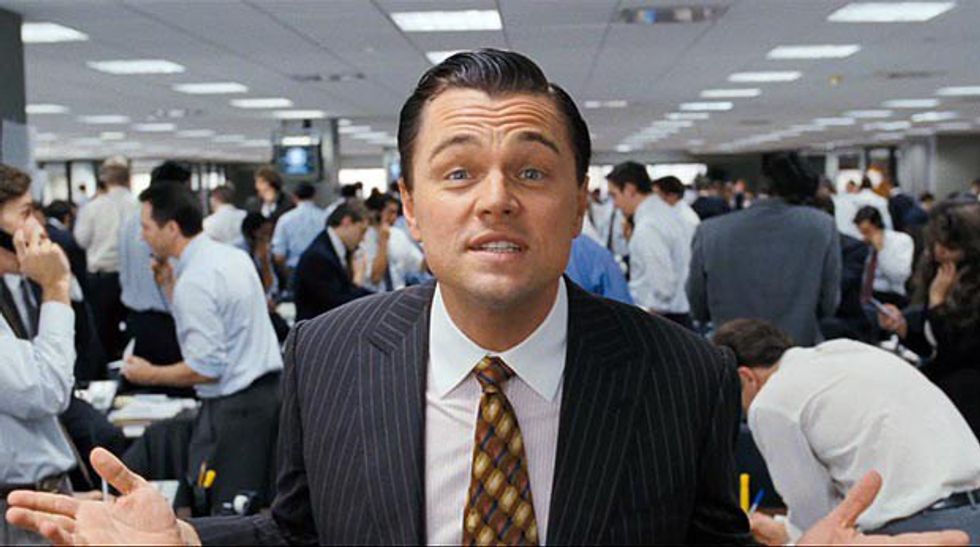 No, this time, is different. Most recently, an Oscar nomination was awarded to DiCaprio for the character of Hugh Glass in Alejandro Innaritu's drama, "The Revenant," which proved Leo's toughest challenge yet, physically, mentally and emotionally.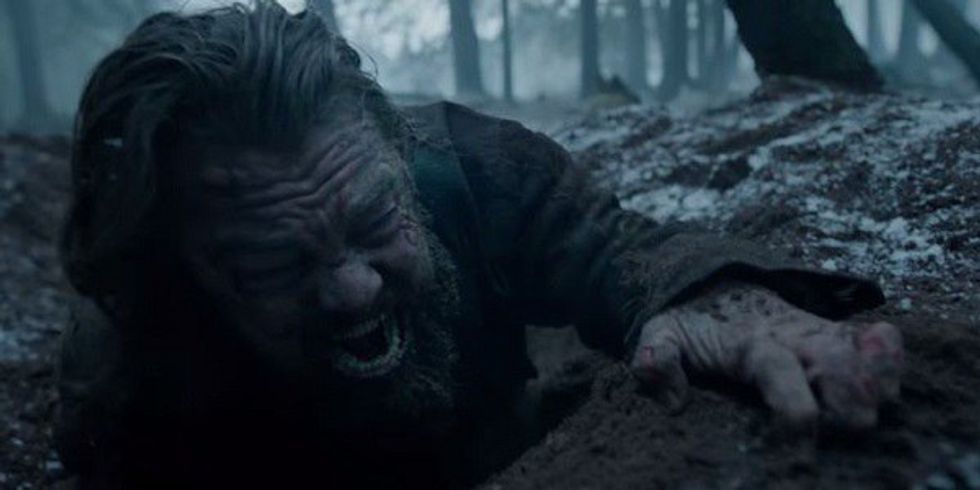 "Was there ever a moment when you thought, 'Why did I do this?" DiCaprio was asked during an NBC News interview.
"Literally everyone felt that a few times a week, yes." He responded. "(Laughing)I'm not gonna lie, it was one of the—it was the hardest, you know, film, professional thing that I've ever done. For sure."
With the pain, comes pleasure. With this, Leonardo won his third award in this year's annual Golden Globes, and this time, it really is different: being mauled by a bear, sleeping inside an actual carcass, eating pieces of bison liver and last but not least, activism. DiCaprio seems to be merging his United Nations peace work with his work as Hugh Glass in "The Revenant." Leo's acceptance speech at the 2016 Golden Globes really accented his activism and leadership by acknowledging and attributing his victory to the indeginous people of this land and the world; an achievement on multiple fronts, and in all aspects, a winner. But it's not only my opinion on his performance this year that has me convinced, the statistics below don't lie.
The Good News: Statistically in the past 10 years, 90 percent of the winners in the Best Actor category at the Golden Globes have gone on to win the Oscar. OK, one down, Leo, but the cat's not in the bag just yet.
The Bad News: Leo had already won two previous Golden Globes (and we all know how that went so far). What he hadn't accomplished, though, was snagging a SAG award along with it. You're golden, buddy.
The Better News: On its own, winning the SAG award in the Best Actor category is just as promising as the Golden Globe in terms of Oscar contention. Combing the two is a near recipe for the perfect score, and he's got 'em both.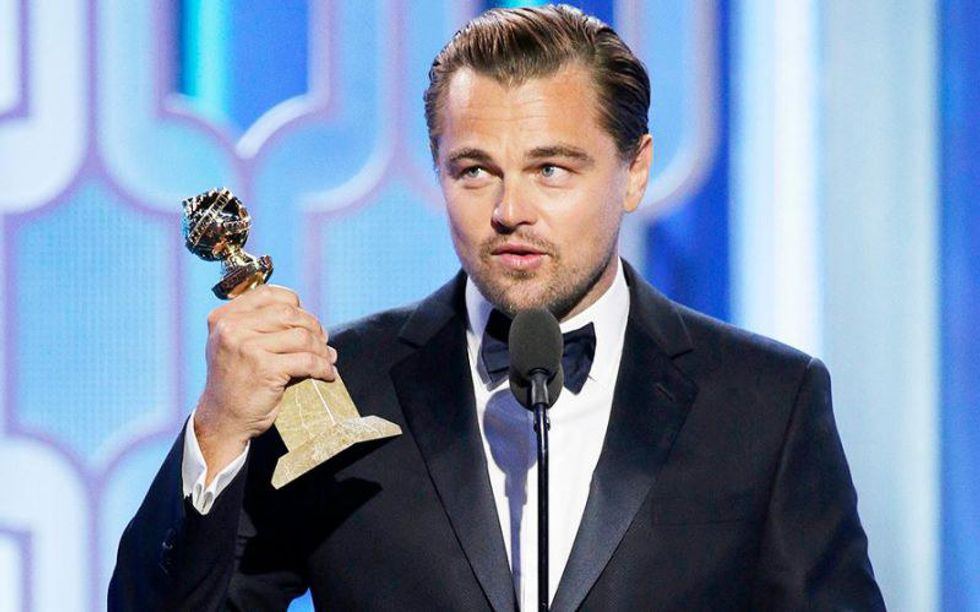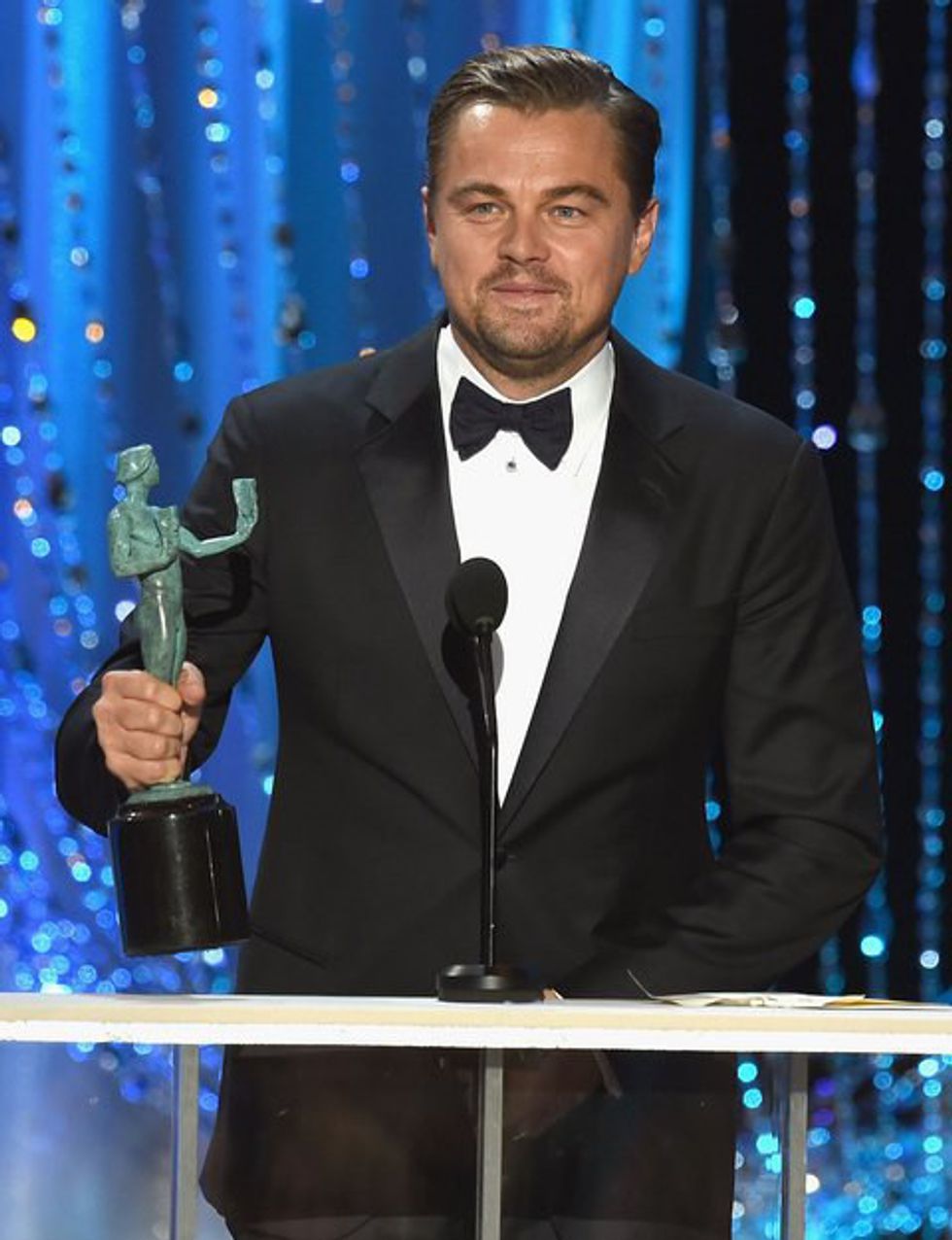 Let's face it, these films are an example of Leo's skill, finesse and passion for his undisputed gift, with "The Revenant" taking the cake. Leonardo DiCaprio's ability to display various difficult accents (and languages), including a Boston accent in "The Departed" and South African in "Blood Diamond," (and having to learn two Native American languages for "The Revenant"), are second to none. DiCaprio constantly portrays real life characters in order to tell important and compelling stories, and for purposes such as making Americans aware of the rights and respect the indigenous people of this land deserve. Leonardo DiCaprio is a master actor, a revered person, beloved by audiences and critics alike. Not only has he been nominated for the prestigious Oscar award more times than most actors dream of, he's worked with a plethora of millennial directors and co-stars including Martin Scorsese, James Cameron, Quentin Tarantino, Tom Hardy, Johnny Depp, Kate Winslet and many more. Leo's ability to be in fantastic films is simply unsurpassed, and his contribution to the art of film should be justly rewarded.
So, unless the Academy is prepared to commit a travesty and fight another Oscar boycott if this goes wrong, Leonardo will add an award he's perhaps wished for the most: The Oscar. He is the best actor of the year, he is one of the best ever.