It's been about a year and half since the first season of Netflix's The Umbrella Academy came out, and boy, weren't we taken on a wild ride. The second season is slated to premiere at this end of this coming month, and I wouldn't be the only one that is TOTALLY EXCITED to see our complicated supernatural family back at it again. Yesterday morning, Netflix dropped the much anticipated trailer and after watching it a hundred times, I can say I am both thrilled and a little perplexed.
*Note: if you haven't seen the trailer yet and want to avoid spoilers, stop reading now.*


Ok, let's first go over the big stuff that the trailer revealed about what our characters are going to be up to this season.


The Apocalypse came with them?!?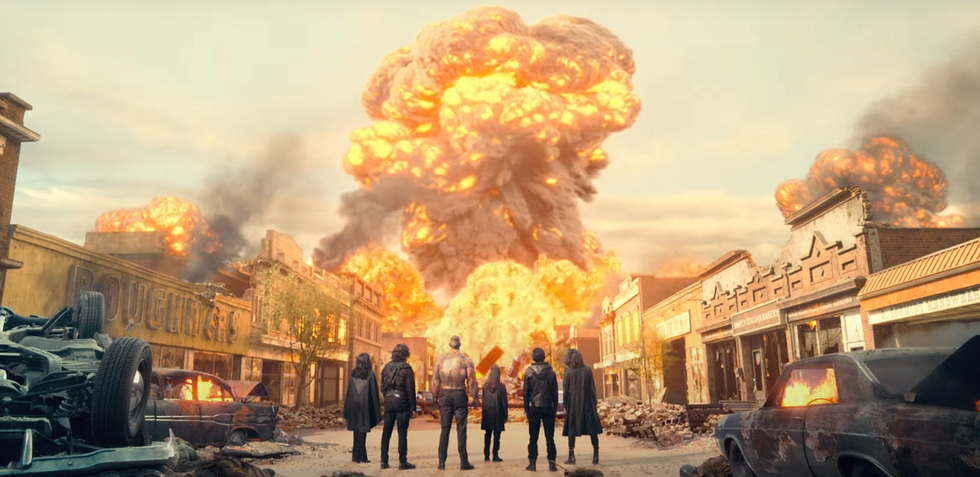 COURTESY OF NETFLIX/NETFLIX
Who said time travel was easy? Our characters are definitely in for it as they only have a mere few days to save the world, AGAIN. Looks like they can't escape their doomed fate to end the human race.


Apparently, they need to assassinate the President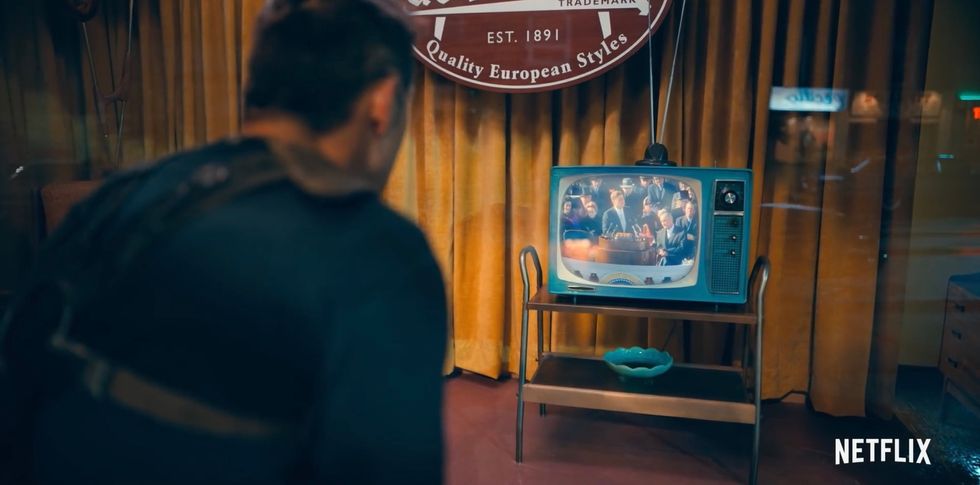 COURTESY OF NETFLIX/NETFLIX
Last season we found out that Five joined "The Commission", an organization that gets rid of anyone that tampers with the fabric of time. We also learned that the day Five returned to the family, he was supposed to assassinate President JFK. Because of him cancelling his hitman contract and letting someone else kill the President, that set something else in motion that will eventually lead to the end of the world sooner.
Who's running The Commission now?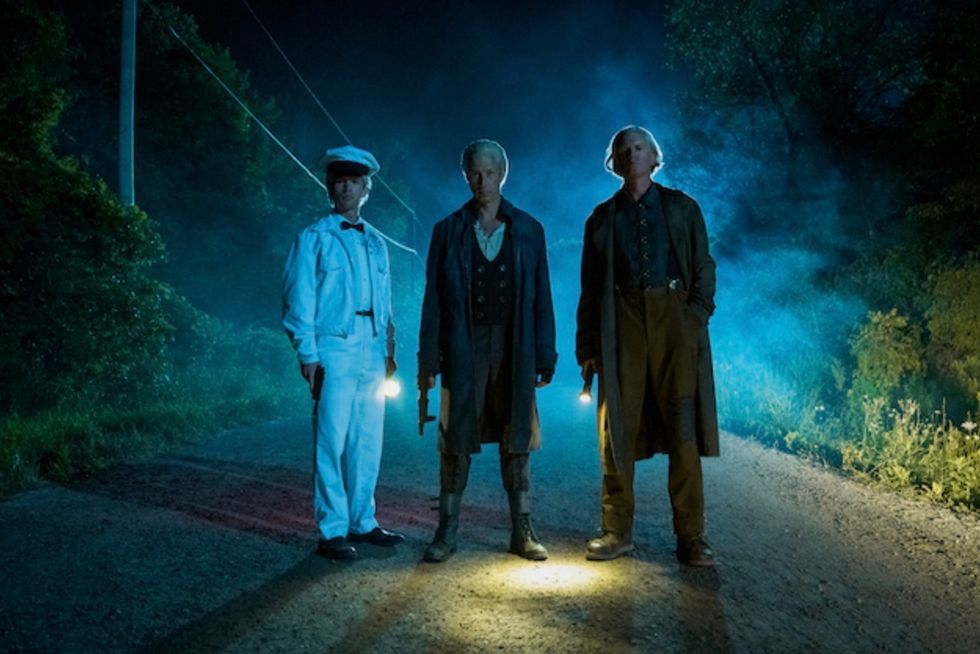 COURTESY OF NETFLIX/NETFLIX
With the death of The Handler, The Commission needs a new leader. But who? Well, according to the trailer, it looks like these three dudes, and they are sure hell bent on killing the Hargreeves in order to preserve the timeline.

The trailer not only set up the obstacles our abnormal family has to face, but it also unveiled new storylines for each of them.
Luther joined a fight club?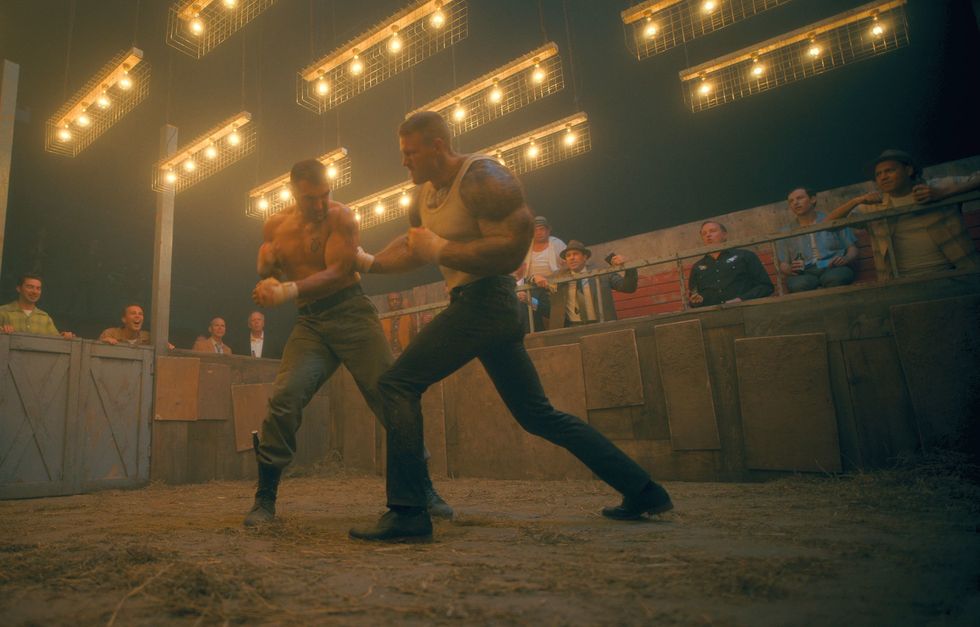 COURTESY OF NETFLIX/NETFLIX
Looks like Luther is still part monkey and finally owning up to it. However, for some reason, he's part of an underground fighting ring now? I guess monkey see, monkey do.

Diego's in a psych ward?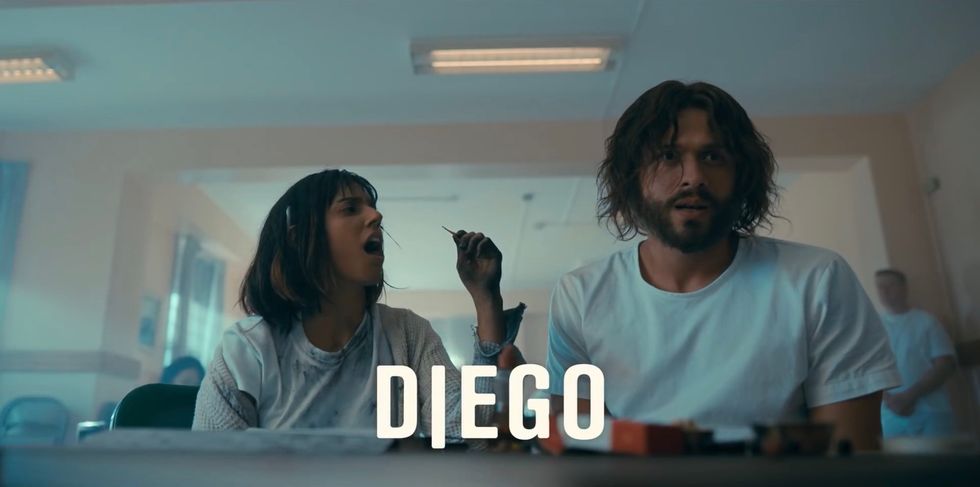 COURTESY OF NETFLIX/NETFLIX
It appears that our badass number two ended up in some type of psychiatric hospital, evidently with longer hair and possibly, a new love interest.

Does Allison have a new lover?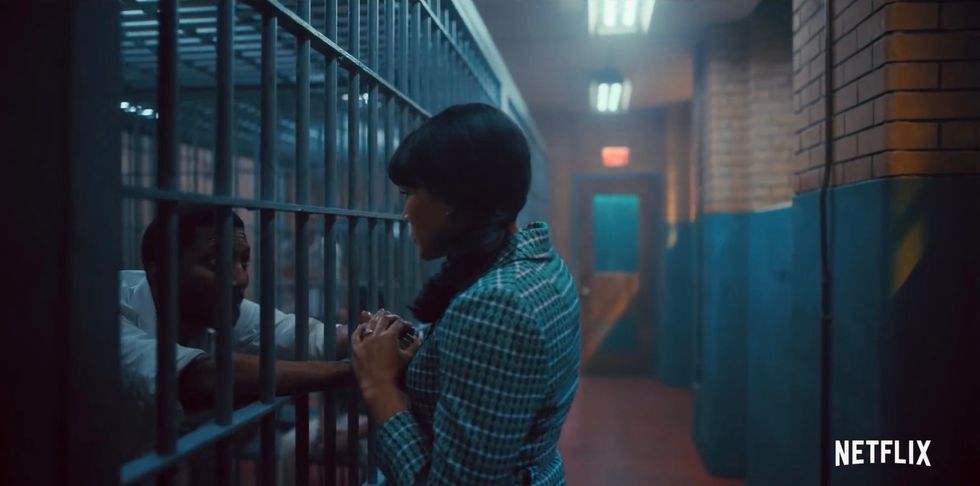 COURTESY OF NETFLIX/NETFLIX
What happened to her and Luther? Okay, I know they are part of the same family, and technically not blood related at all, but I still lowkey shipped them. Now, we see her holding hands with someone else. Who is this guy? What happened to her husband and daughter in the future? What would Luther say about this?

Supposedly, Klaus is a cult leader now?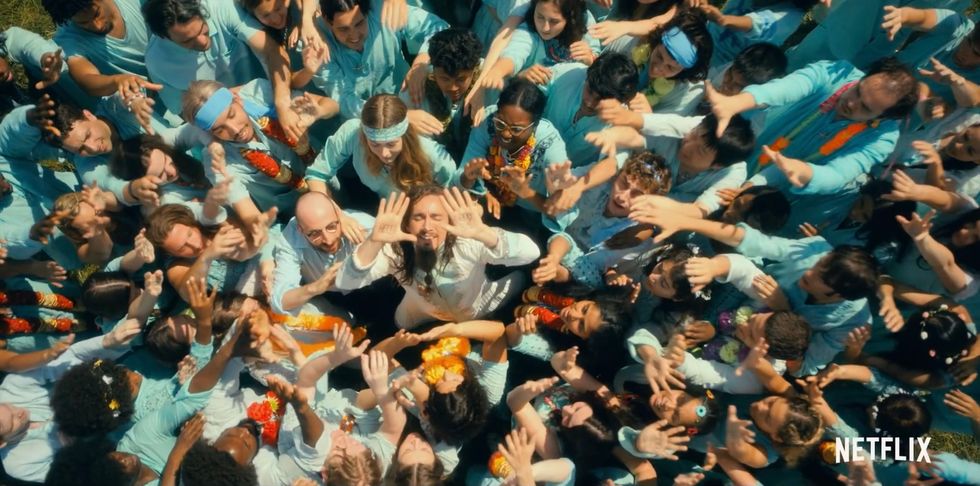 COURTESY OF NETFLIX/NETFLIX
Klaus whines that his cult is not gonna like that the world is ending so quickly, as he had foretold that they had until 2019 to live. Leave it to Klaus to be the classic family weirdo in any time period. He's also rocking a wild hairstyle alongside his brother.

Five is at it again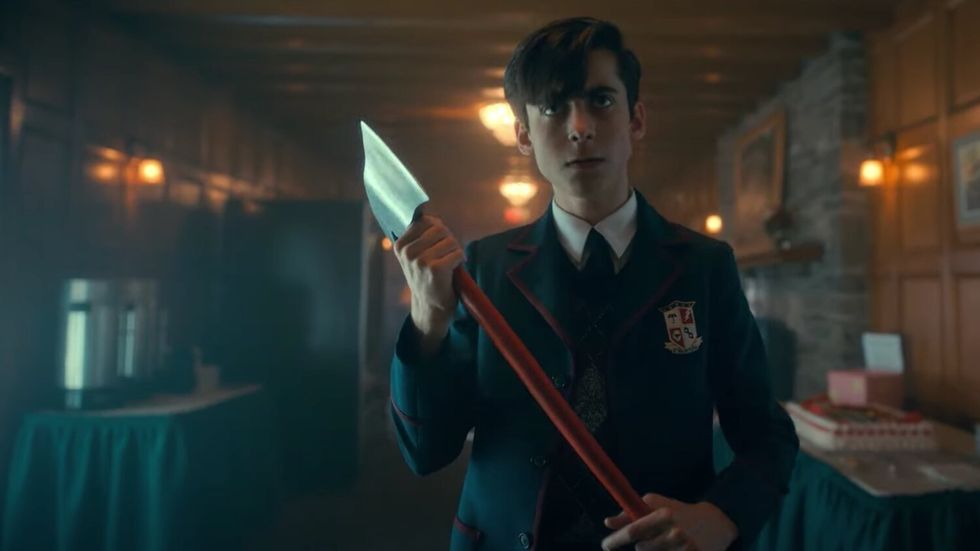 COURTESY OF NETFLIX/NETFLIX
Five has to attempt to save the world and escape The Commission, again. Let's just hope he doesn't mess up anything more with his complicated time travel powers.

Ben is still a ghost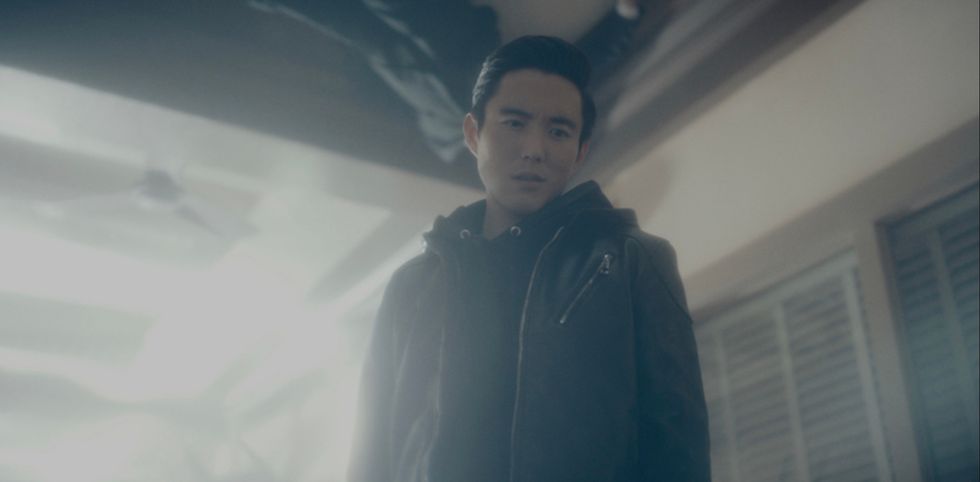 COURTESY OF NETFLIX/NETFLIX
We never really found out how Ben passed away prior to the start of the series, but through Klaus's powers to communicate with the dead, Ben is still able to enjoy the family shenanigans. Yet, I was definitely one of those people that wanted to see Ben join the world of the living again. I guess I will just have to settle for the sibling fights between him and Klaus.

Who is Vanya driving?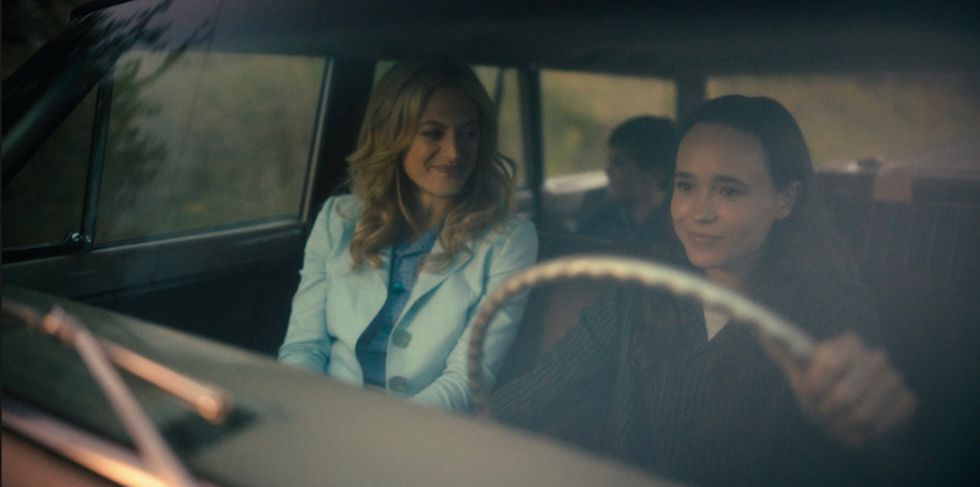 COURTESY OF NETFLIX/NETFLIX
Even though Vanya's powers did cause the apocalypse, her family wasn't going to leave her in the now crumbled future. How did they tell her she was the cause for the demise of Earth? And also the Moon? I hope she took it well and decides to use her powers for good in the new season.

Lastly, it would be a terrible injustice if I didn't mention these surprising moments in the trailer also.
Hazel is back!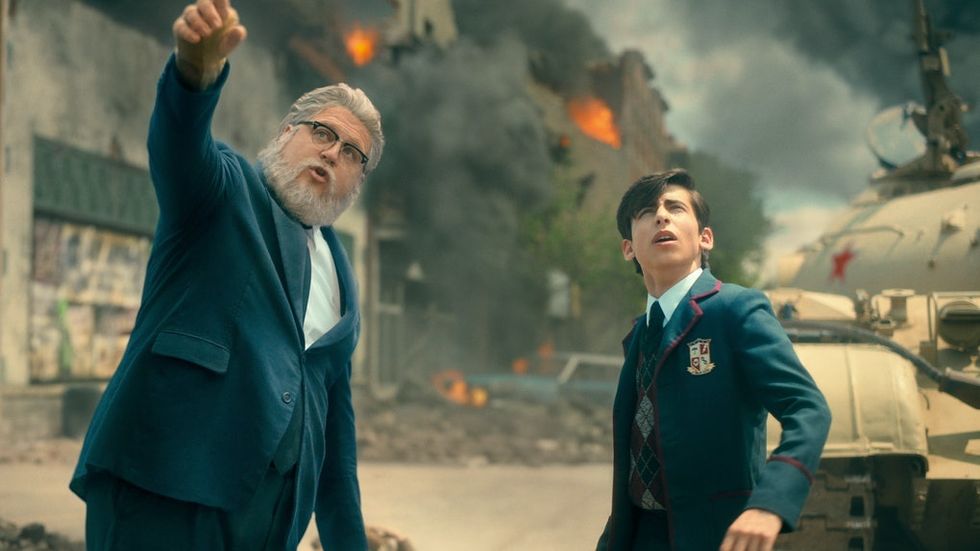 COURTESY OF NETFLIX/NETFLIX
Last time we saw Hazel, he was escaping with his lover, Agnes. He quit his job at The Commission and time traveled to some unknown period. But now we know! Apparently, he landed in Dallas in 1963, and even aged a little. Good thing he's there to fill in the gaps for Five.

REGINALD HARGREEVES!!!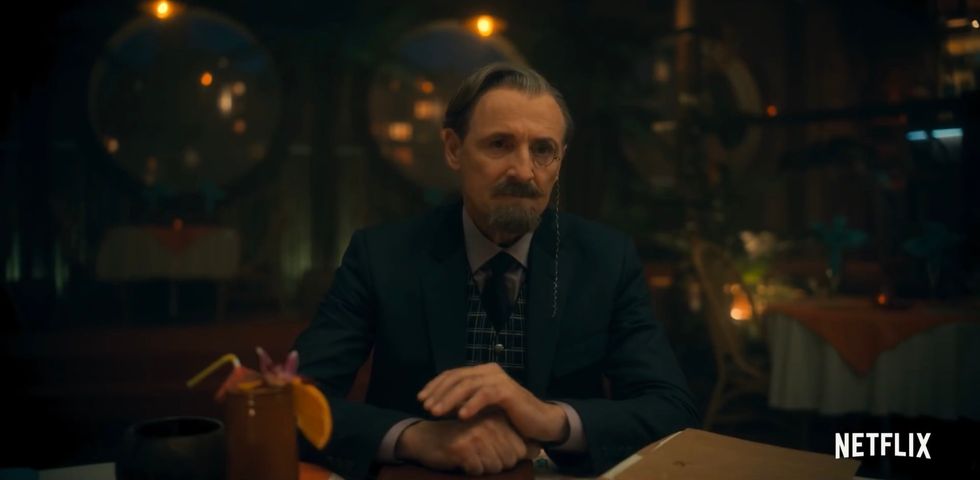 COURTESY OF NETFLIX/NETFLIX
I knew we hadn't seen the last of Reginald Hargreeves. His death couldn't stop him from being involved in his children's lives. But will him meeting them six years earlier affect the future, again? Plus, IS THAT A BABY POGO???
Definitely more dancing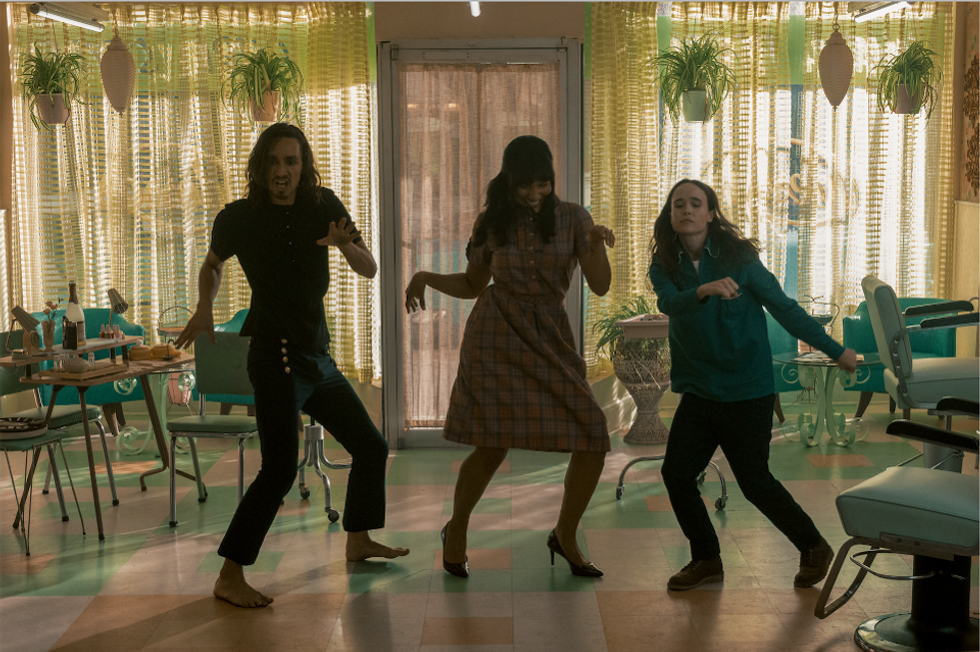 COURTESY OF NETFLIX/NETFLIX
It wouldn't be The Umbrella Academy without some awkward family dancing.

I can't wait to binge the new season when it comes out on July 31st!

From Your Site Articles
Related Articles Around the Web