Charleston, South Carolina is the BEST for many reasons, but my favorite thing is all the amazing restaurants CHS has to offer. And, there are A LOT of options — there are vegan places, fresh seafood hole in the wall restaurants, bar and grill's, cafes, cute ladies night out venues and fancy places you'll probably only step foot in if your family is in town. You could probably live here your entire life and never dine at every establishment. All the same, Charleston has a restaurant for any and every occasion. So, in no particular order, here are all my favorites and all the restaurants I need/ want to try ASAP!
1. Basic Kitchen

Simple? Local? Affordable? What more could you want?
2. Verde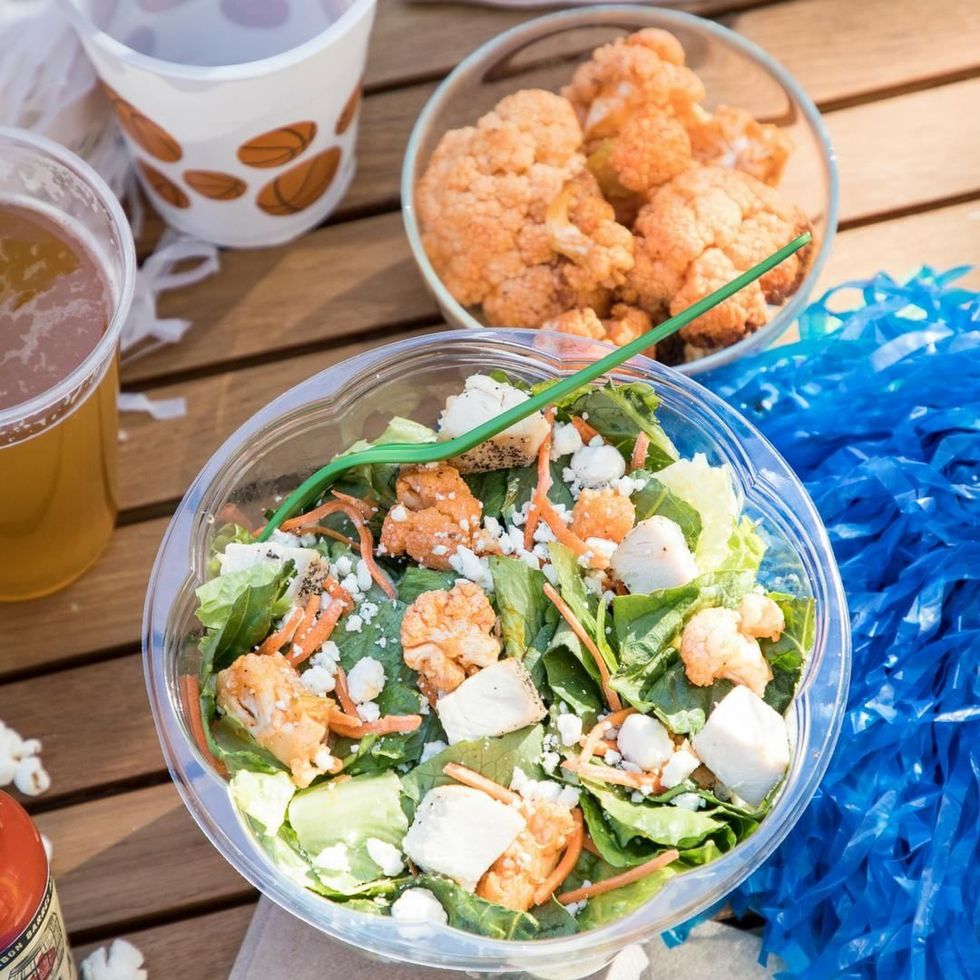 Try a salad with buffalo cauliflower because you won't regret it.
3. Five Loaves Cafe
Healthy, fun and sustainable !
4. The Darling Oyster Bar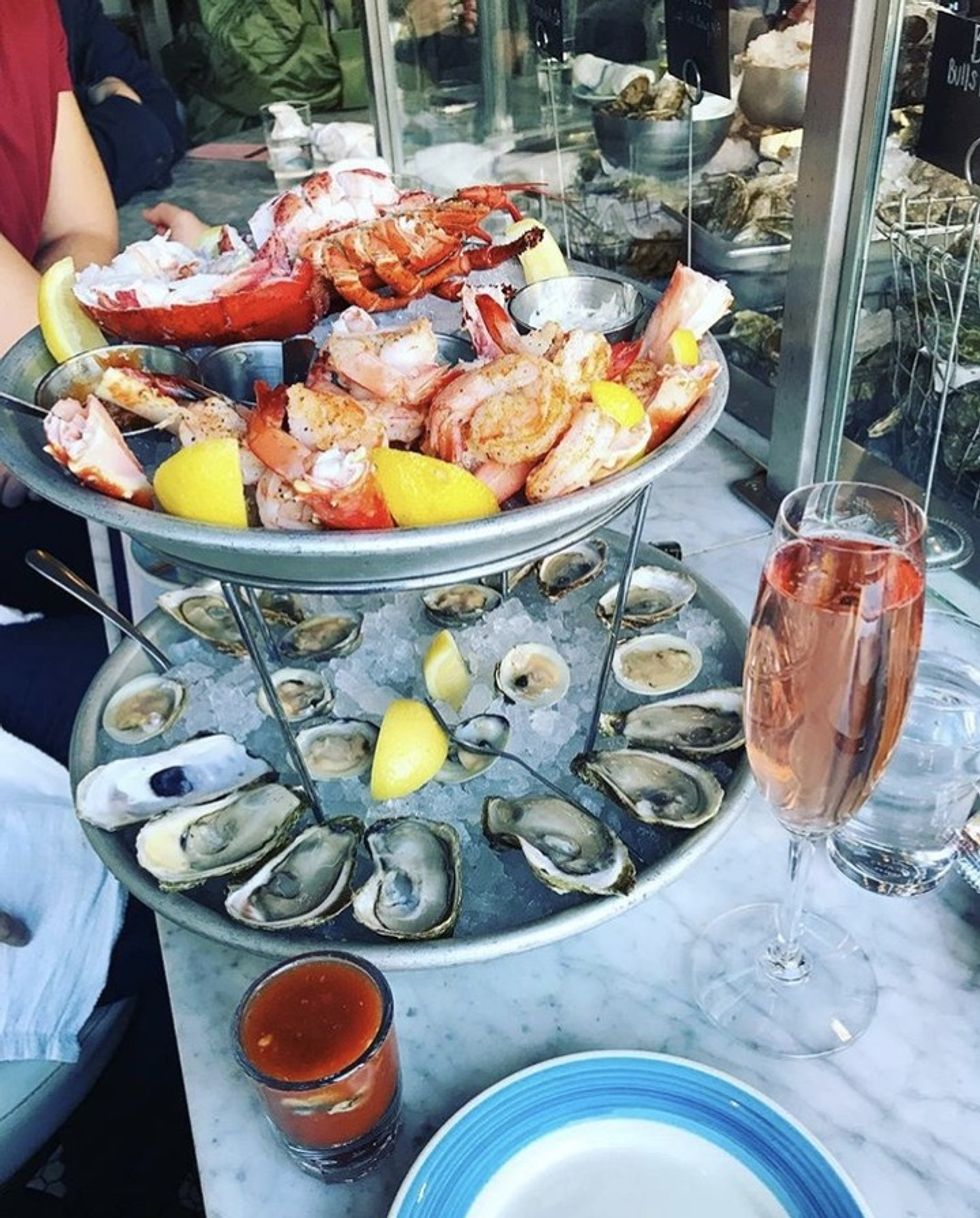 A convenient location with a vintage appeal for creative seafood dishes, fry baskets and raw oysters.
5. Poogan's Porch
When you're chillin' in Charleston and don't know what the order — you can never go wrong with shrimp and grits.
6. Taco Boy
A patio to die for and food that never disappoints.
7. Kickin' Chicken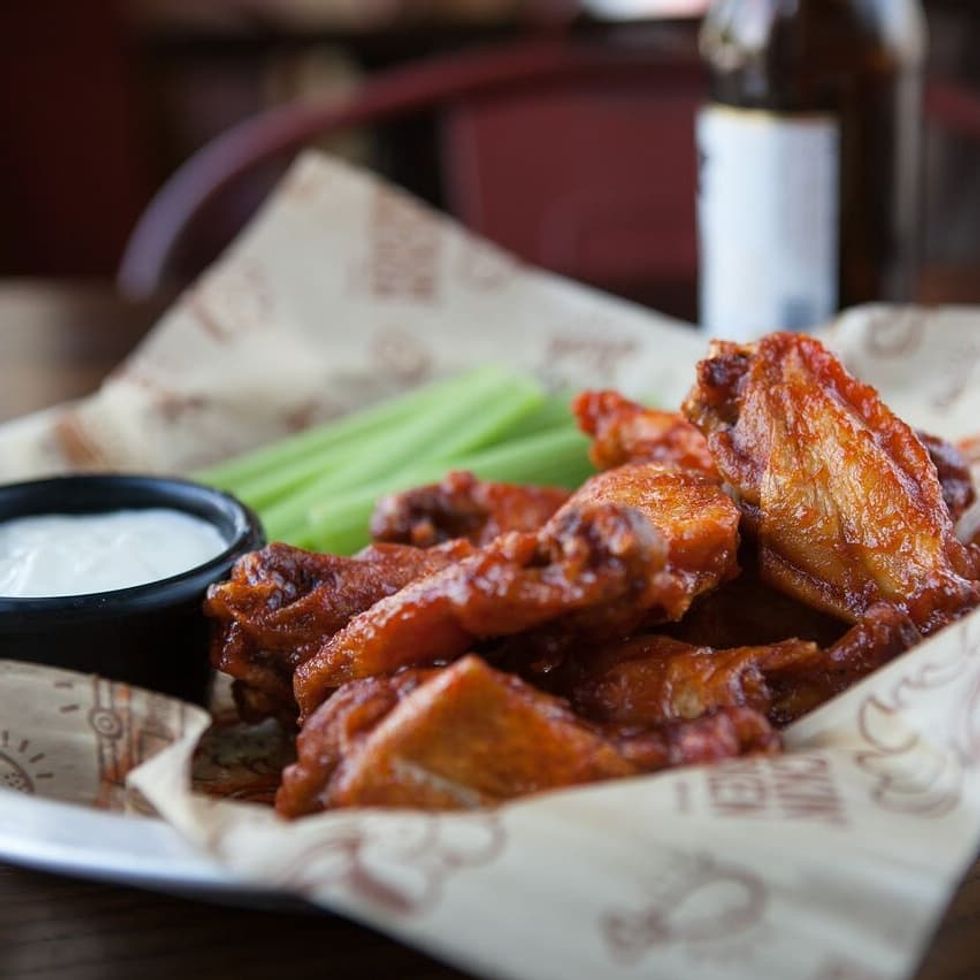 A casual and affordable night out with family or friends? Kickin' has you covered.
8. O-Ku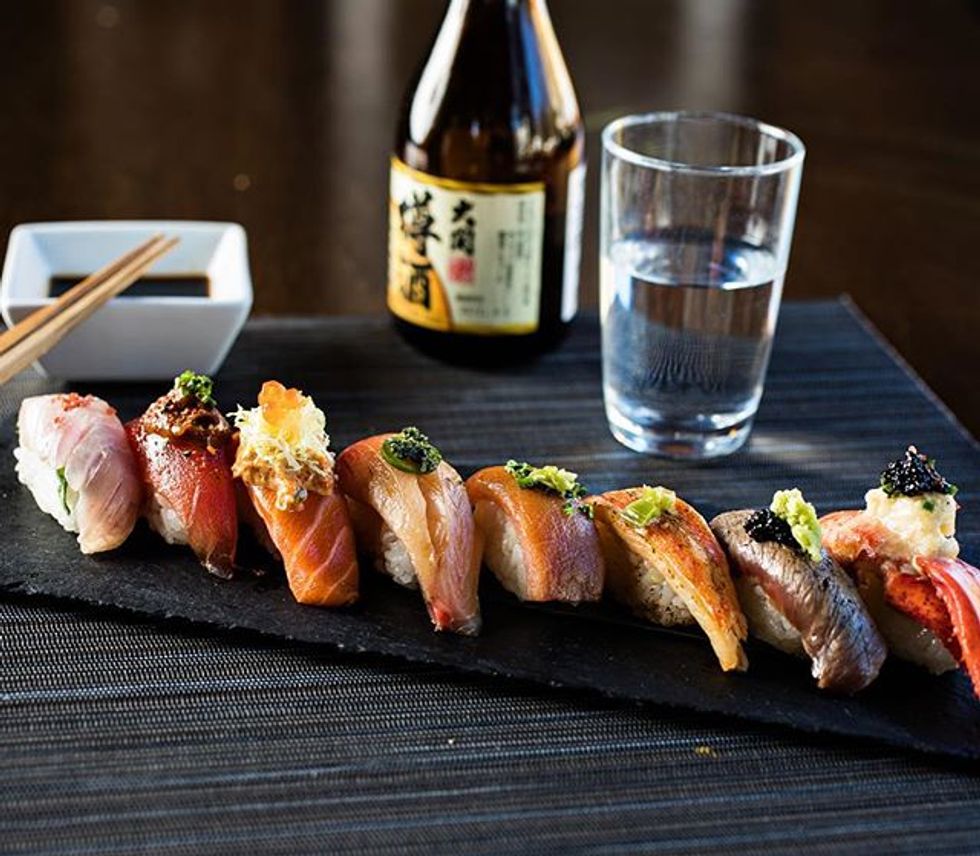 The best sushi in town!!!
9. SOL
Family-friendly and fun with outdoor and indoor seating.
10. High Cotton
Beautiful with the greatest service and atmosphere.
11. Amen Street Fish & Raw Bar
With a happy hour that is a true blessing.
12. Juanita Greenberg's Nacho Royale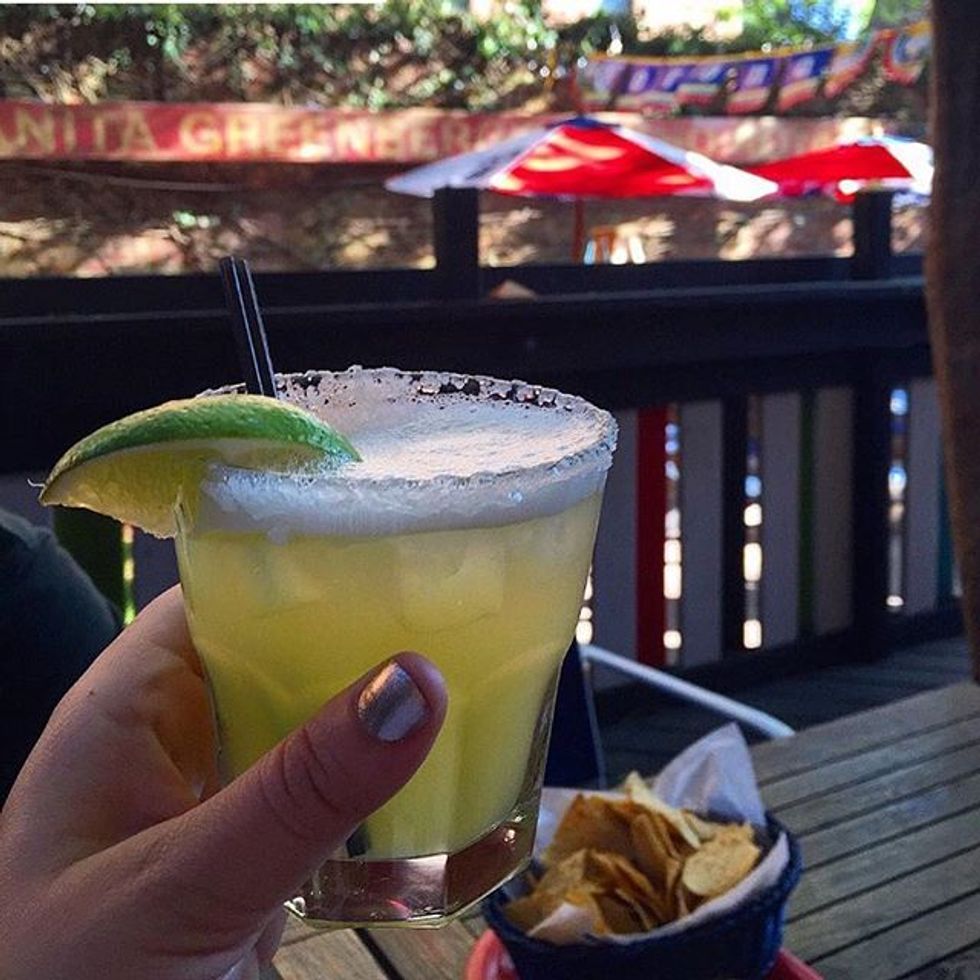 A staple for a casual and chill Saturday night out on the town.
13. Hominy Grill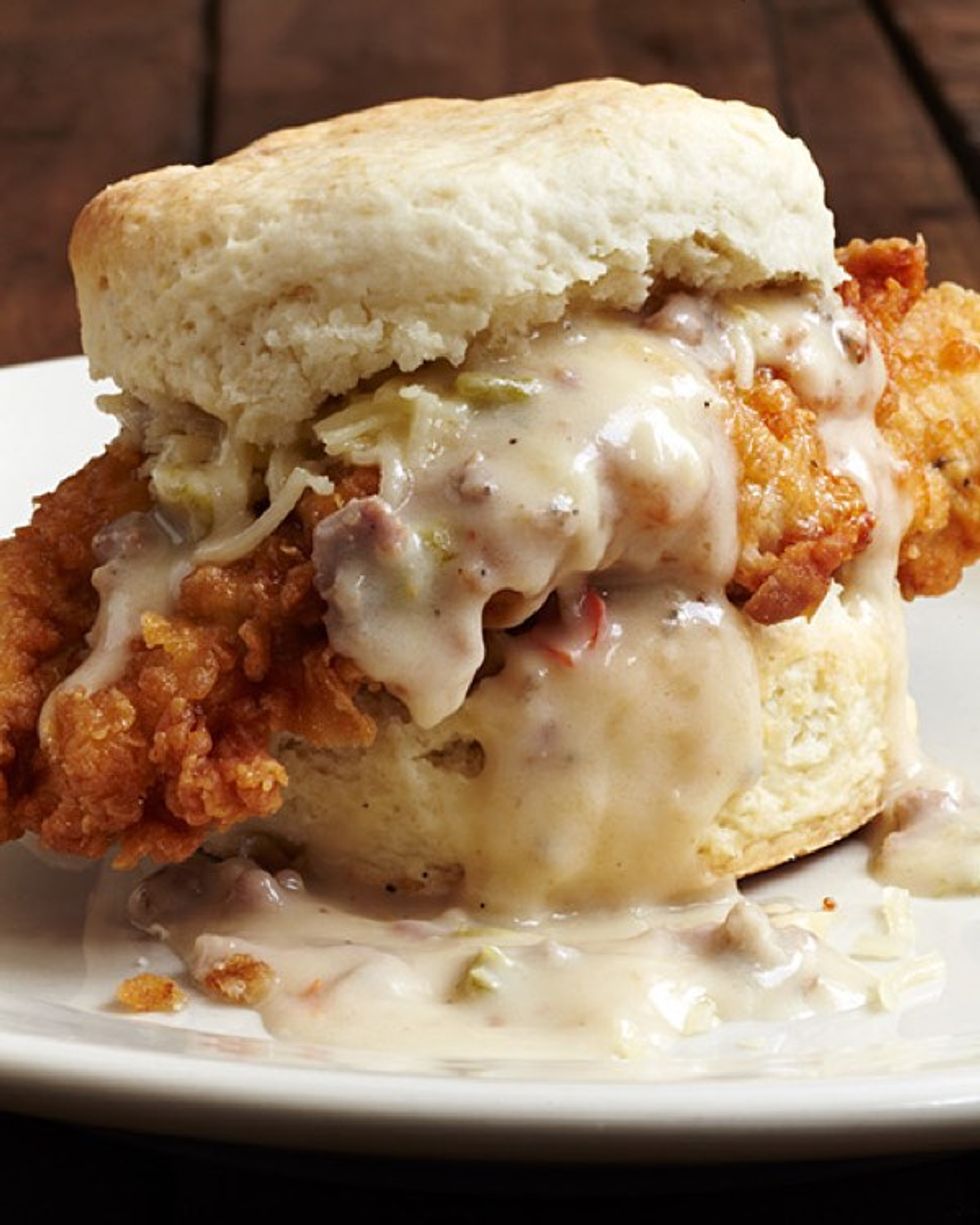 Lunch and brunch in historic CHS!
14. 167 Raw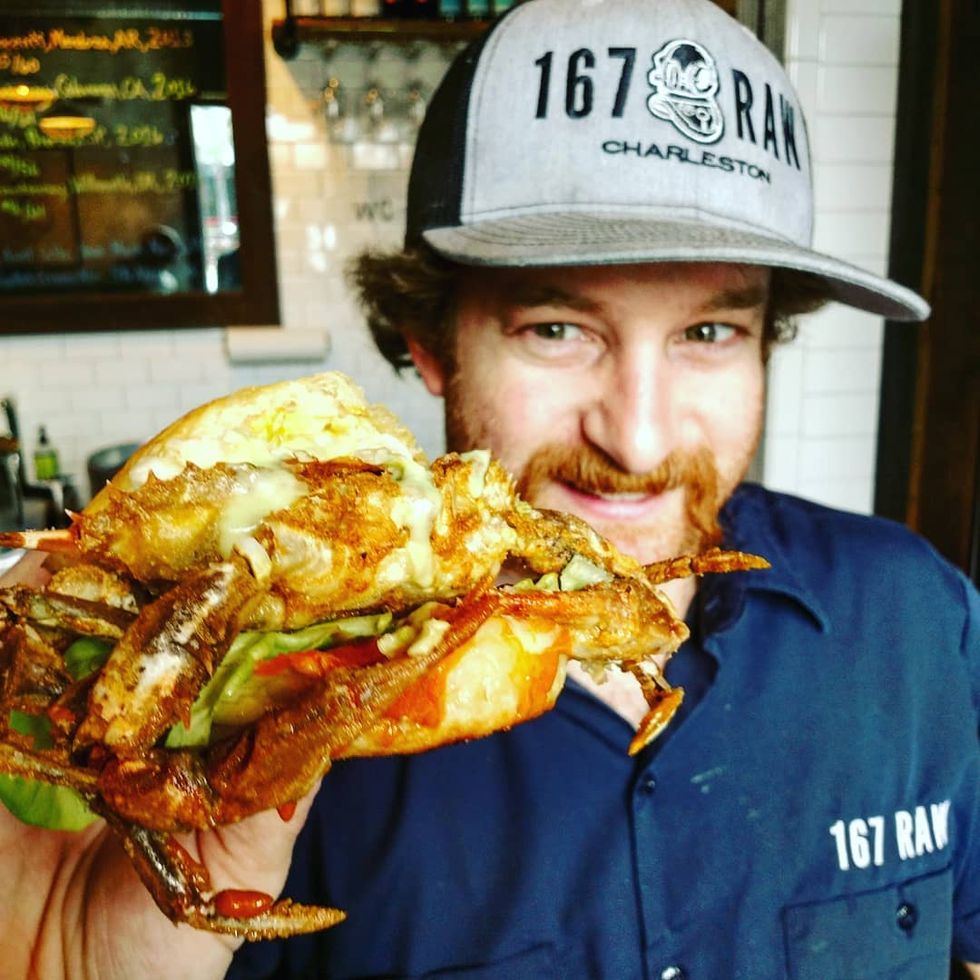 A cozy and casual seafood eatery.
15. Santi's
The most authentic Mexican cuisine in the Charleston area.
16. Halls Chophouse
Where you need to go when your family is in town!!!
17. The Rarebit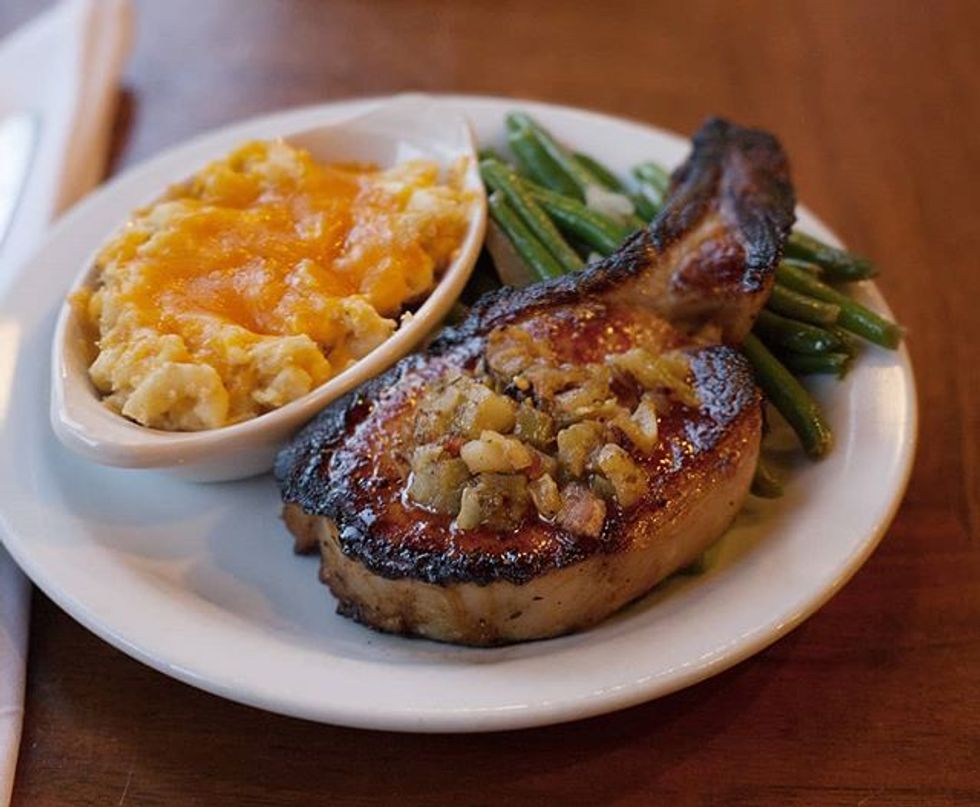 Great food in a mid-century atmosphere!
18. Callie's Hot Little Biscuit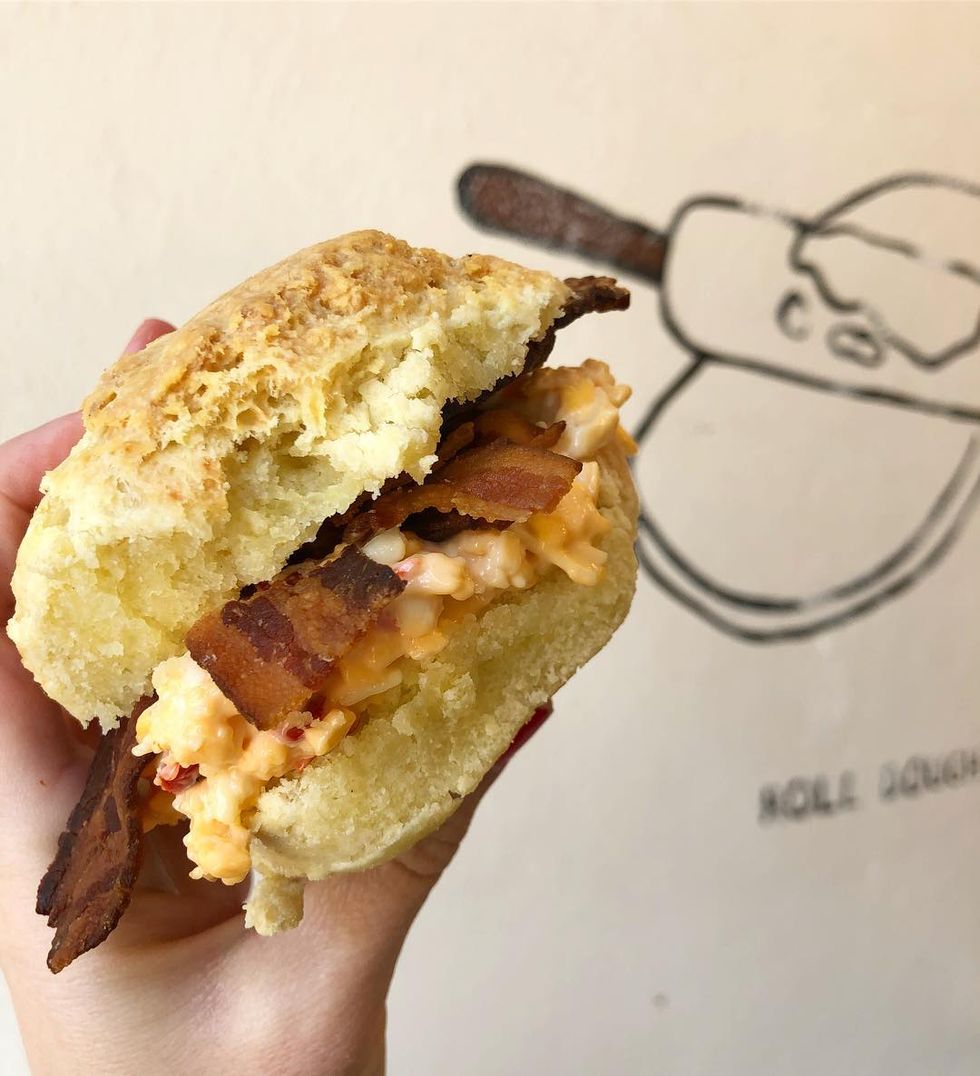 Your late night or early morning biscuit needs are covered.
19. 82 Queen
The ultimate southern and local dining experience in the Historic French Quarter.
20. Eli's Table
Bold and serving breakfast, lunch and dinner.
21. Fuel Charleston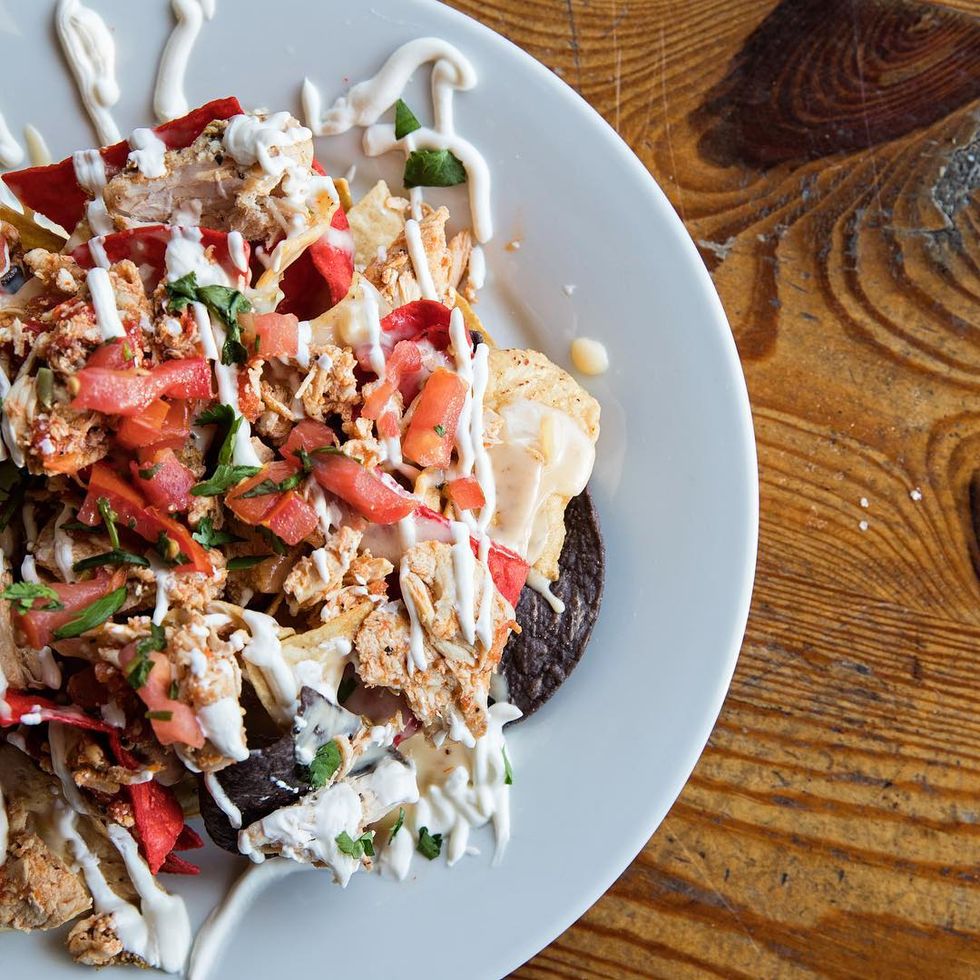 Cute patio, fresh environment and Caribbean inspired!
22. Juliet
Truffle pizza… That says enough.
23. Gnome Café
Vegan and delivery !!!
24. Queen Street Grocery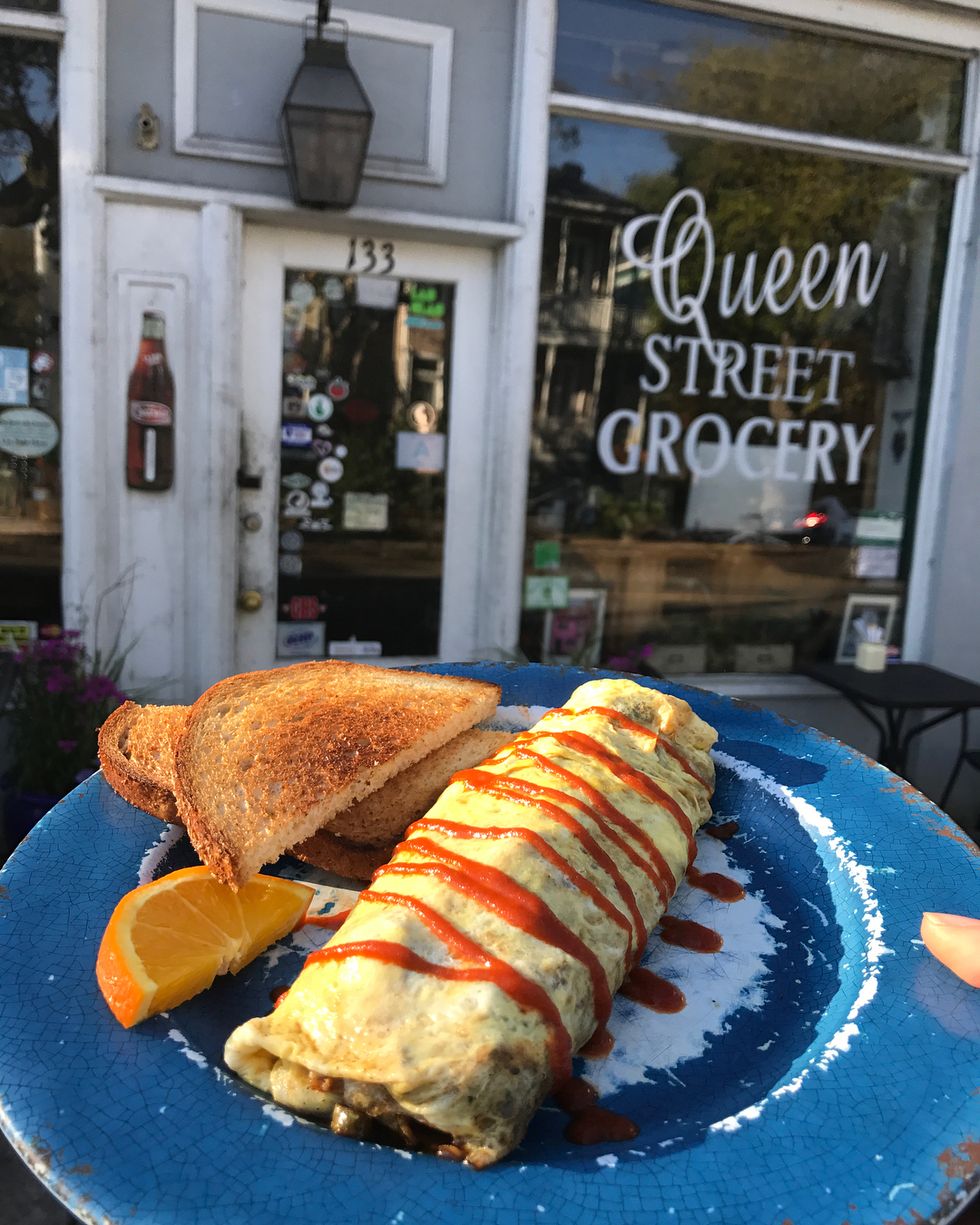 "Not your average corner store." Grab an omelet or a smoothie in this casual setting.
25. The Park Cafe
Brunch, lunch and family meals — you can't go wrong.
26. Pane E Vino
The most beautiful and intimate dining.
27. 39 Rue De Jean
They have it all!
28. Jack's Cafe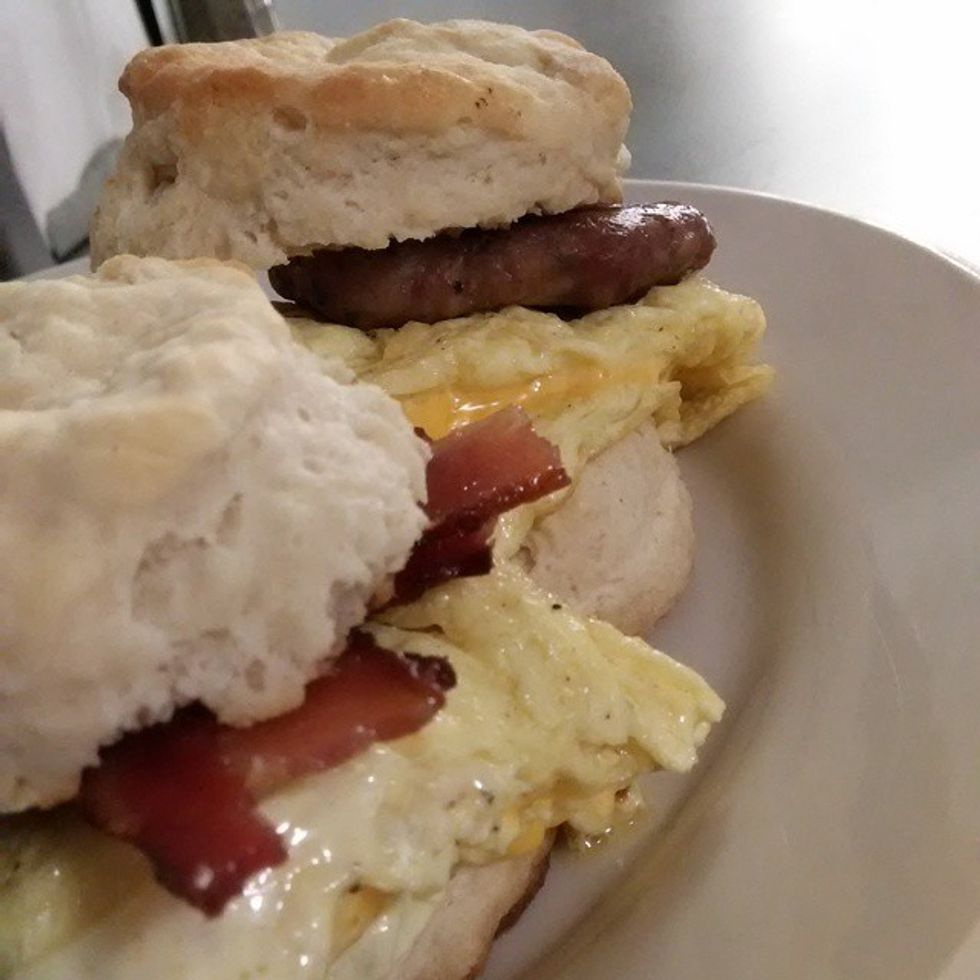 Eat breakfast or brunch like a local.
29. Poogan's Smokehouse
A cousin to Poogan's Porch and a must-try!
30. Persimmon Cafe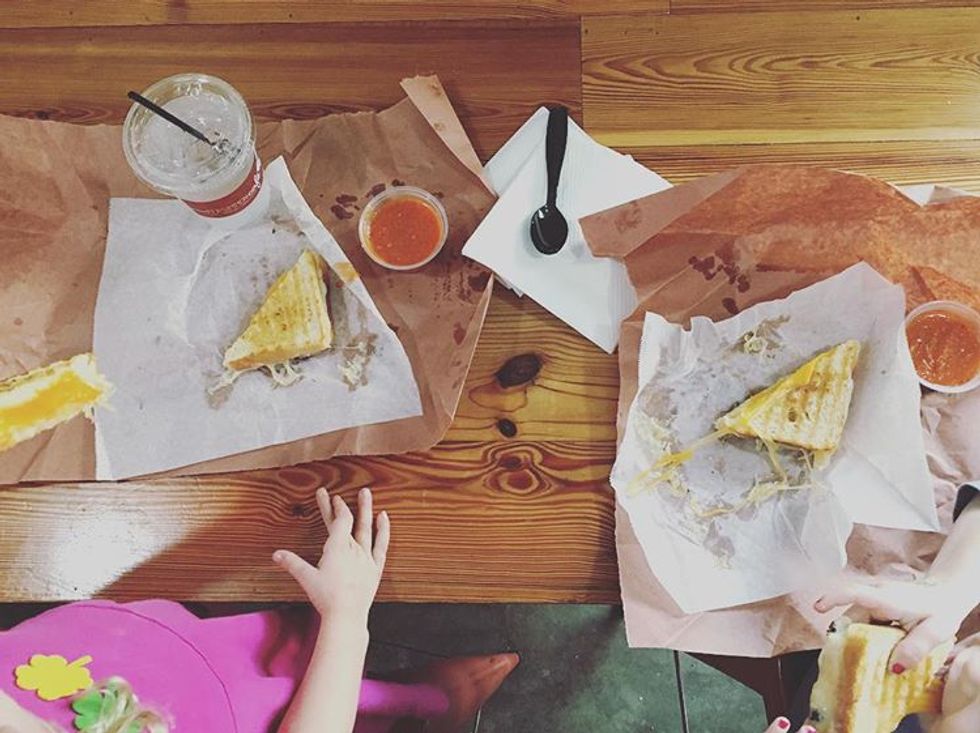 The best grilled cheese and sandwiches in town.
So, the next time I get an "I'm visiting Charleston, where should I go?" text I'll know exactly what to reply. I love food and I love Charleston! Cheers.
Cover Image Credit: Lindsey Ocock