When you think of summer, what comes to mind? Fireworks, beaches with white sands and crashing waves, no schoolwork, family vacations or waterparks may just be a few. Maybe you're like me, and trips to amusement parks come to mind. Being a Clevelander, I have visited roller coaster capital Cedar Point a healthy amount, and I've learned a lot (and still am learning) after each visit. To ensure you save the most time and money out of your Cedar Point trip as well as avoiding the mistakes I have made, here are pointers to surviving your trip to the famed amusement park. Brace yourself, and hold on tight.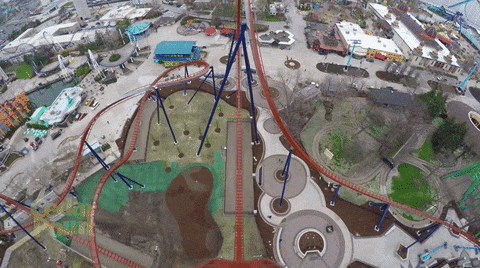 The Night Before:
Don't break that piggy bank just yet, there are other places besides the box office and their website to buy Cedar Point tickets. Grocery and convenience stores such as Drug Mart, Giant Eagle, and Meijer sell discounted day passes, and online coupon sites such as Groupon and Retailmenot offer deals for the park as well. Just do your research. Also, and I think this a given, but don't forget to check the weather forecast.
Hopefully, you know how many people you'll be going with. A small, even-numbered group would be ideal considering most coasters are aligned in four-across rows or two-across rows. If this isn't the case with your crew, you will most likely be taking turns on who rides alone or split into smaller groups, so be sure to communicate how you'll be riding.
Another point to keep in mind is food (which we will go into more comprehensively in a bit). Do you want to pack or buy your meals? Of course, packing is the cheaper option, but the Cedar Point also offers meal and drink deals on their site. Keep both options in mind.
After you bought your tickets, looked at the weather, did a headcount of your group, and purchased anything extra, it's time for what one of the most important parts of preparing for a day trip to Cedar Point: packing.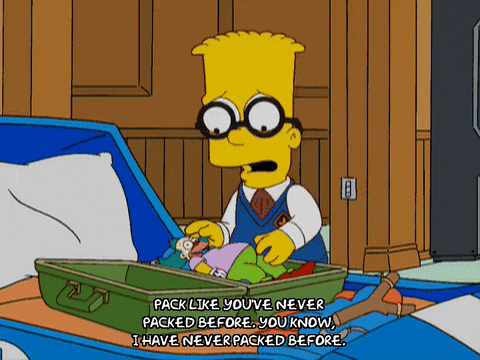 Simply put, pack light. Split amenities among your group. Prioritize your items to avoid paying for a locker, since those charge by the hour. To get you started, here are a few items worth considering when packing for your trip:
Smartphone
Portable smartphone charger
Wallet
Gum or mints
SUNSCREEN (I cannot stress this enough, unless you don't burn, which in that case, I'm extremely jealous).
Ziploc bag (if you plan to visit any water rides)
Sunglasses
Once You Arrive:

So, you made it. Hopefully, you got there in the morning, close to when the park opens to maximize the value of your ticket and give you a chance to hit as many rides as possible.
Next? Make a plan, which is the MOST important part of your Cedar Point trip. I've gone to CP in too many instances where my friends and I walk around the park without a plan. It's stressful and irritating and just wasting time. Some people will tell you to start in the back and make your way up. Others will say to start with the coasters near the entrance. I have done both with insignificant results, so my advice? It doesn't matter. Just make sure your group is on the same page when deciding what to ride and when.
Food & Drink At Cedar Point: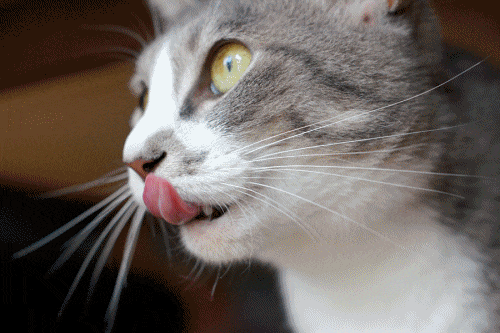 Walking around and riding rides definitely works up an appetite. Fortunately, Cedar Point offers a variety of places to eat. Unfortunately (and as expected), they cost quite a bit. I mentioned food options previously, but I want to go into more detail about each.
Pack a Lunch
Lucky for you, Cedar Point has a huge pavilion just outside the park where you can drop off a cooler or two (for free, I might add). I and other people I know ran into no theft issues, so you will not have to worry about anyone stealing your scrumptious lunch. Just don't forget to pick up your cooler when you leave the park! Packing a lunch also provides a nice, relatively more quiet break from the hustle and bustle of amusement park crowds.
Buy a Lunch
Of course, The Point's food options can be tempting, so if you plan on buying food, know where to find the best bang for your buck. The best deal on a hot day is the Ride & Refresh, which is a wristband you can buy for $13.99 that allows you to get a new, free soft drink every hour. This is a great way to always stay hydrated throughout the day.
My personal favorite place to eat is Midway Market, the park's buffet. It's indoors (which means air conditioning), provides a number of options for your dietary needs, and costs about $16.99. Sure, that may sound pricey, but when a footlong Subway sandwich in the park costs around 12 bucks, the all you can eat buffet easily wins in stretching those dollars.
Other places such as Johnny Rockets, Coasters Drive-in, and Chickie's and Pete's are also delicious options, but be aware of the higher than normal prices.
Riding the Rides

Don't be afraid of a long wait. Cedar Point is a popular park, so you're bound to be waiting in some lengthy lines, sometimes on the upwards of 2 hours. As hard as it may be, don't let the long wait time keep you from jumping in line. Use that time to hydrate, re-lather that sunscreen, and just hang out with your friends. Who knows? Maybe you'll something new about each other.
Now that you're equipped with the tips you need to survive a day at Cedar Point, I only have one more thing to say...
Have fun and enjoy your stay at America's Rockin' Roller Coast!