First off, congratulations on graduating high school! Although these are unique circumstances with COVID-19, your time in college will be memorable and exciting. Starting at UCF is such a great accomplishment, and I know you'll fall in love with the school just like I did.
Home Sweet Home
When it comes to choosing a dorm for your freshman year, there are plenty of options. Libra and Apollo are freshman-only dorms, with Libra being the most social one. I lived in an L-shaped Libra room and it was fantastic. You can also live in a Living/Learning Community (LLC) like Nike, which gets you closer to people in your major. Lastly, Towers is the nicest one, but also the most expensive.
You can also get an off-campus apartment for your first year. Knights Circle, University House, and the Verge are all great options. However, I recommend living on campus your first year to absorb yourself in all that UCF has to offer and meet new people.
Orlando is Amazing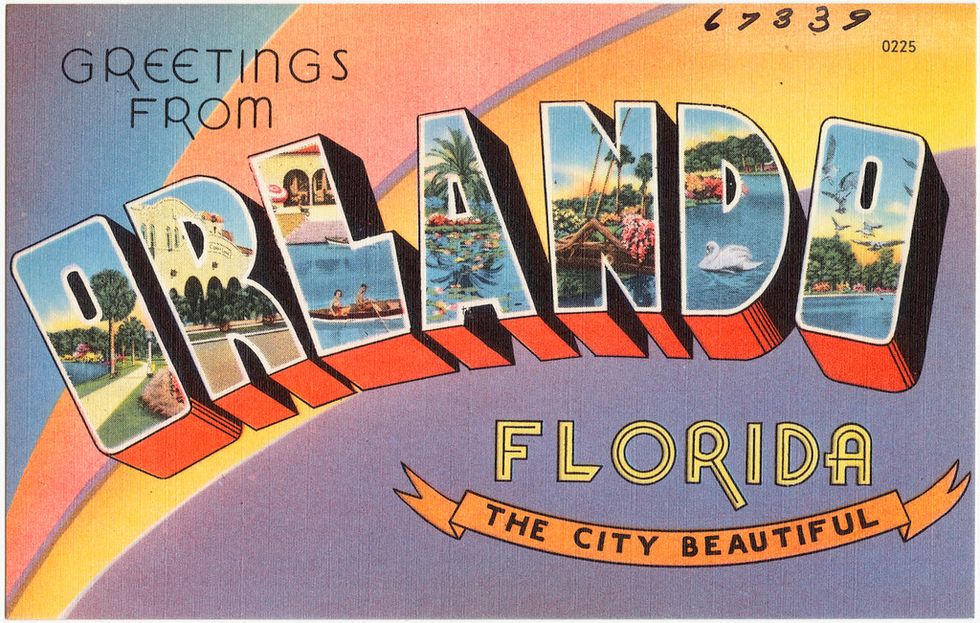 live.staticflickr.com
UCF is located in the hub of Orlando. Downtown Orlando is 20 minutes away and the theme parks are less than an hour away. There are also plenty of restaurants and shops near the school, so you don't need to go far (like the tourist destinations) to have fun.
Waterford Lakes is a student's go-to for shopping and restaurants, while downtown has an exciting night life and cool coffee shops to visit. Orlando has an incredibly vibrant arts and culture scene, so seeing murals on Mills Avenue is a great way to pass the time.
Never Go Hungry
As mentioned before, there are plenty of restaurants around UCF. Some of my favorites include Fresh Kitchen and Lazy Moon (if you haven't gone yet, that should be the first place you go.) There are also a bunch of coffee shops and boba tea places in the area, which are fun to study in.
On campus, Huey Magoo's and Panda Express are great options. In terms of dining halls, Knightro's is great and more "upscale" while 63 South is not as great.
School Spirit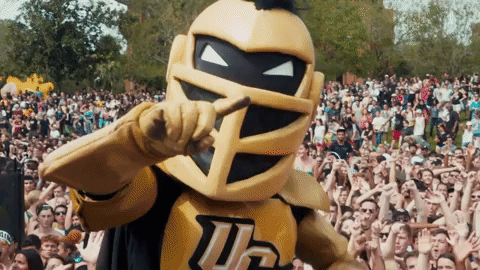 Giphy
UCF is sooo big on school spirit. Our biggest tradition is Spirit Splash, which is when practically every student gathers at the Reflection Pond on main campus and rushes into the water in pursuit of a rubber duck. Sure, it sounds weird, but it's the best event of the school year. The Homecoming fireworks show is also one to watch. The fireworks go in beat with the music and it's super neat.
You also have to – and I mean have to – attend a football game. The Knights are an amazing football team and the games are filled with so much energy and spirit.
Get a Duck, But Don't Steal One
At Spirit Splash, try your hardest to get a duck. Pro tip: you can get one from the sides of the pond (that's how I got one.) However, don't steal someone else's duck. That's mean.
With all that being said, I wish you the best of luck at UCF! You're going to love it. If you need anything at all – directions, advice, etc. – reach out to me on Instagram. Go Knights, charge on!