If you were the kid I was, then you were probably obsessed with every TV show there was. If you don't know me, then let me just tell you my favorite shows were "Hannah Montana," "That's So Raven," "The Suite Life of Zack and Cody," "iCarly" and "Desperate Housewives" to name a few.
That right there sums up the type of kid I was.

Television growing up wasn't really the thing to do, or how we spent our free time, but when we did, I definitely made sure to watch the really good shows. Most of the time I was playing 'coffee house' in the backyard with my sister with dirt, water and leaves thinking I was the best barista ever.
Now that I have a full-time job, and I'm a full-time student, watching TV almost never happens anymore. When I used to watch TV, though, I WATCHED IT.
These are my seven most favorite shows from then and now.
1. "Rookie Blue"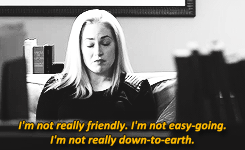 "Rookie Blue" is a Canadian police-drama television series. The show starred Missy Peregrym and Gregory Smith. The show aired Thursday nights on ABC from June 24, 2010, and continued for six consecutive seasons until the series' finale airing October 16, 2015.
"Rookie Blue" was one of my favorite shows because of the messages behind each episode. Family is first, your job is a priority and your friends come after both of those things. Even being police officers fresh out of camp, each and every officer shared a special connection with each other, fought for each other-- even at each other sometimes. The show was by far my favorite. RIP.
2. "Malcolm in the Middle"
"Malcolm in the Middle" was an American sitcom created in 2000 and ran until 2006. The sitcom aired each week on Fox. The series followed Frankie Muniz playing Malcolm, Jane Kaczmarek, Malcolm's mom and Bryan Cranston, Malcolm's father, to name a few.
The series followed the family through their insane, unorganized and chaotic lives. "Malcolm in the Middle" was a show only some people understood and thought was funny, similar to Family Guy, or American Dad. One of my favorites and the whole season is available on Netflix.
3. "The Fosters"
The series follows the lives of police officer Stef Adams Foster and her wife Lena Adams Foster, a school vice principal, and their multi-ethnic, blended family. Stef and Lena are the parents of Brandon Foster, who is Stef's biological son, and the twins, Jesus and Mariana, who were adopted as small children.
I can't even begin to put into words how amazing this series was. I am more than heartbroken the end of the series is near. "The Fosters" is my favorite show for many reasons. It isn't a show just about lesbian wives who have two kids of their own and foster three more. This show is about challenge, heartbreak, heartache, acceptance, teamwork, perseverance, struggles. The list goes on and on.
4. "Lincoln Heights"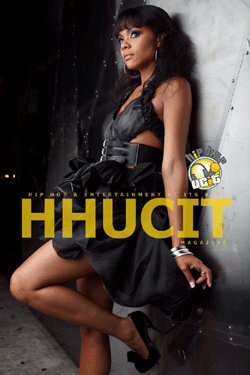 "Lincoln Heights" was an American family drama series about Eddie Sutton, a Mission Vista police officer who moves his family back to his old neighborhood, Lincoln Heights, to start a new life and help out his old neighborhood. The show premiered January 8, 2007, on ABC Family and ran until January 29, 2010.
"Lincoln Heights" wasn't a show about violence, racism and gangs, but it was about what being a family really means. Cassie, Eddie's daughter (pictured above) was shot and jumped, but they all stayed in Lincoln Heights still. The show showcases real-life family problems I feel many people can relate to. I highly recommend it.
5. "Hannah Montana" (Obviously)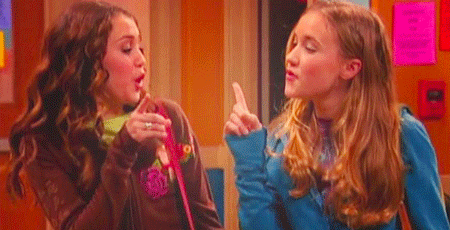 Ahh, "Hannah Montana." Such a classic. I feel like I don't even need to tell anyone living or dead, what the series is about. "Hannah Montana," also known as "Hannah Montana Forever" in its fourth and final season, is SUCH an iconic American musical comedy television series following the life of Miley Stewart, portrayed by Miley Cyrus, who is a teenager living a double life as an average schoolgirl by day and as the famous recording artist Hannah Montana by night.
The story follows the daily life of Stewart, her brother, friends and real-life country singer father, Billy Ray Cyrus. The series ran from March 24, 2006, and aired its final episode January 16, 2011.
6. "The Suite Life Of Zack And Cody"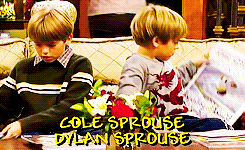 "The Suite Life Of Zack & Cody" is an American sitcom set in the Tipton Hotel in Boston and centers on Zack Martin and Coy Martin, played by Dylan and Cole Sprouse, troublesome twins who live at the Tipton Hotel. The series is the third Disney Channel Original to have more than 65 episodes after "That's So Raven" and "Kim Possible."
The series spawned a sequel, also starring the twins in their respective roles called "The Suite Life on Deck." The two television series eventually followed up with a Disney Channel Original Movie, "The Suite Life Movie." The show ran from March 18, 2005, until September 1, 2008.
7. "Wizards of Waverly Place"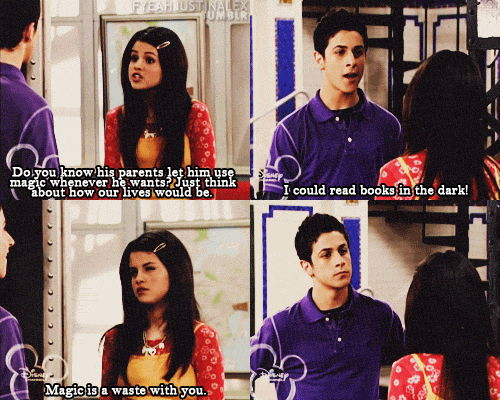 "Wizards Of Waverly Place" is an American fantasy teen sitcom which aired weekly on Disney Channel. The series follows Selena Gomez, David Henrie and Jake T. Austin as three wizard siblings with magical abilities competing to win sole custody of the family powers. Further cast includes Jennifer Stone, Maria Canals Barrera and David DeLuise.
Following the series was the film adaptation, "Wizards of Waverly Place: The Movie," premiering as a Disney Channel Original Movie on August 28, 2009. The series ran from October 12, 2007, until January 6, 2012.
Television is a lot less now then it was from about 2006-2012. I think it's extremely important to truly take with us some of the things our children learn from watching simple television shows like "Hannah Montana" or "Rookie Blue" (even though "Rookie Blue" isn't a Disney Channel show, it's still important.)
In my opinion, and from what I've learned and heard, television is so frowned upon these days by parents and educators.
Sure, letting your kid sit in front of a TV screen for hours a day is awful for their mental health and active lifestyle, but letting them watch shows that will teach them lessons you might not be able to teach as a parent and educating them on things you might not have any hint of knowledge about, I think is more important.