We all know the TV moments that are in some way iconic to us. Often, it's because they bring out a lot of emotions—sometimes making us ugly-cry, gasp in terror, or shriek. The amazing thing about TV is that you can share the experience with other people—especially since with some shows, there are millions of people around the world watching it, too. It's an experience where you're part of a group and you're not alone. What started this post was #1, when I was binging the "North and South" series, so that's where this list will begin, too.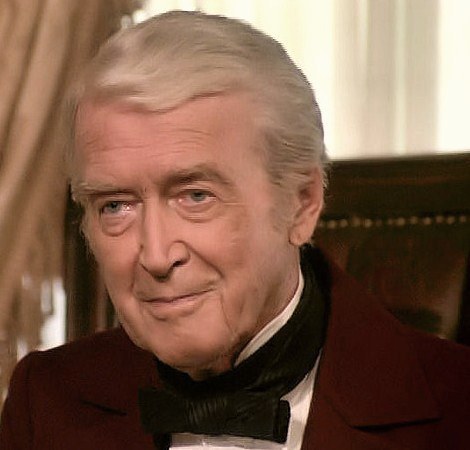 1. "North and South," Book II, Episode 3
Why did this wreck me?: It was the scene where one of the characters, Madeline, goes to visit her lawyer, who happens to be James "Jimmy" Stewart. As someone who's watched "It's A Wonderful Life" every single Christmas and has seen a lot of Jimmy Stewart movies through the years, I didn't think Jimmy could ever look old. In those black and white films, Jimmy was immortal…a man who would live forever. But then I saw this episode of "North and South" in color and saw Jimmy's gray hair, frail face and bent body and realized that he wasn't. It was a rude awakening…and there may have been tears. This was his last time being filmed other than a voice over for a "Fievel" movie.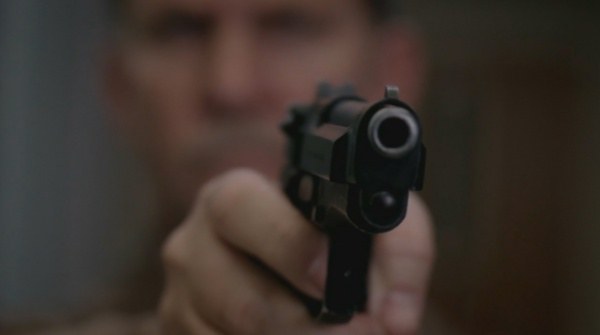 2. "Grey's Anatomy," Season 1, Episode 23, "Sanctuary"
Why did this wreck me?: Any "Grey's" fan knows the trauma that this two-part episode caused and how we all held our breath as a shooter took hold of the hospital looking for revenge after the death of his wife. I remember going to a hospital after this episode and being on edge because this episode was just that believable. However, the seen that will forever stick out to me is when Miranda Bailey is hiding beneath her bed to hide from the shooter and you think she's all safe…and then she gets pulled out by her legs. There were gasps, there were tears, there were hearts beating like hammers. This was just so intense that I still can't watch this episode without crying and feeling freaked out.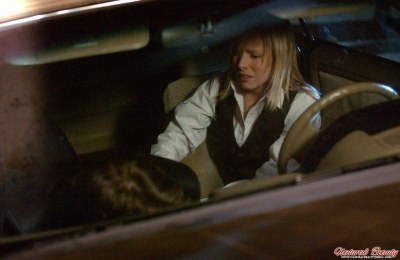 3. "Veronica Mars," Season 1, Episode 22, "Leave It to Beaver"
Why did this wreck me?: I binge-watched Veronica Mars like it was my job when it was on Netflix and I very eagerly (and impatiently) awaited the movie that came out a few years ago.The scene that haunts me from this episode is when Veronica is driving at night in her car and looks up into her rearview mirror to find her ex's dad staring at her. This still. Creeps. Me. Out. Whenever I drive at night I pretty much triple check my backseat because that scene plays out continuously in my mind.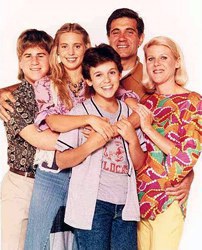 4. "The Wonder Years," Season 6, Episode 22, "Independence Day"
Why did this wreck me?: When we started watching this, my parents CONTINUOUSLY reminded me that the father dies in the end. But of course, when the voice over of older-Kevin told me that his dad died, I completely lost it.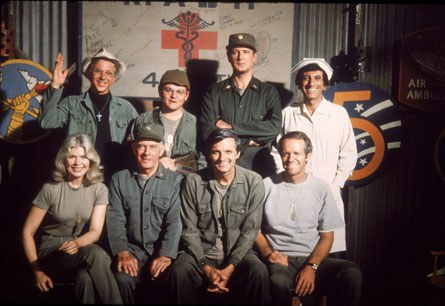 5. "M*A*S*H," Season 11, Episode 16, "Goodbye, Farwell, Amen"
Why did this wreck me?: This show is one those shows that has this amazing ability to hilarious one second and then incredibly poignant the next. In the final episode, what so serious it was heartbreaking was when you found out that chicken that had died, was really a baby. We were tugged along with Hawkeye until we finally the truth behind his madness exactly when he was able to realize it himself.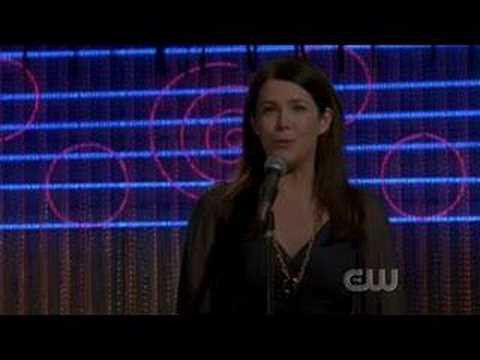 6. "Gilmore Girls," Season 7, Episode 10, "Lorelai? Lorelai?"
Why did this wreck me?: As a huge fan of this show and of the Luke and Lorelai pairing (*cough, cough* and also Jess and Rory), this episode was huge after a break-up that lasted too long between the two (stupid Christopher!). When Lorelai sings "I Will Always Love You" during her turn up on stage at karaoke, I got chills when Luke walked in halfway through and Lorelai went into this dreamy, I-Love-You state over him as she sang. Whenever I hear that song, I always get the itch to watch Gilmore girls. It was beautiful.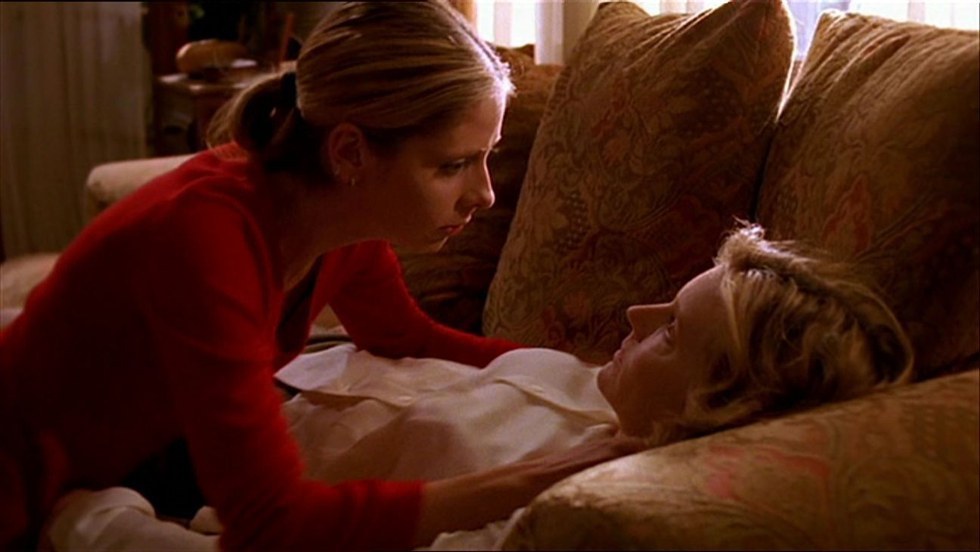 7. "Buffy the Vampire Slayer," Season 5, Episode 16, "The Body"
Why did this wreck me?:This episode, void of any music or other distracting background noise, is probably one of the best scenes that I've ever watched that deals with the death of a loved on. When Buffy finds her mom dead, it's such a heart-wrenching experience that you can't help but cry and go through what Buffy is going through. It's one of those episodes where you help but marvel at the genius.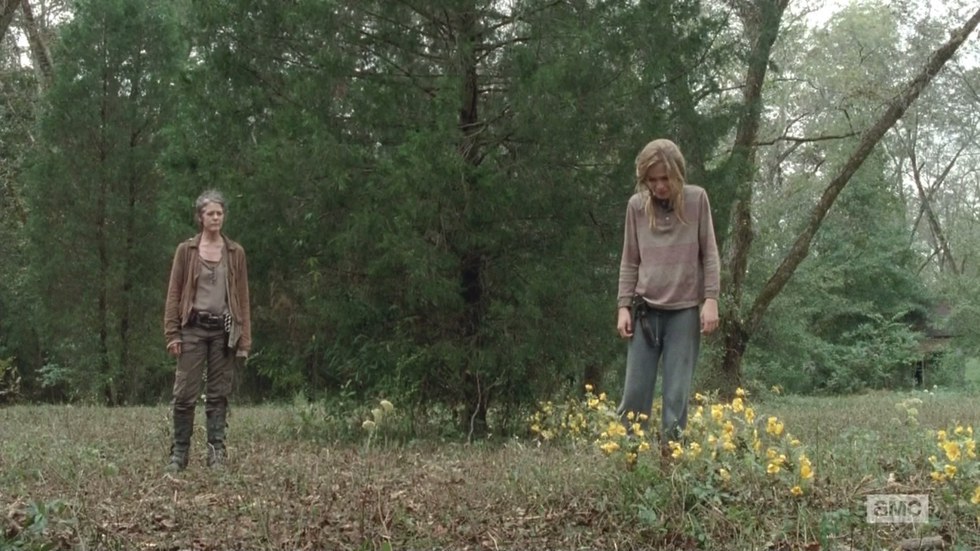 8. "The Walking Dead," Season 4, Episdoe 14, "The Grove"
Why did this wreck me?: Any fan of TWD knows this episode and knows it well because it is easily one of the most memorable and most Carol-tastic episodes. It's where Carol essentially puts down Lizzie, a little girl who Carol's been traveling with, but also the episode that gave us one of the best lines in TV history (of my opinion), "Look at the flowers, Lizzie." This episode did a number on all of us, not just because it was memorable; it did a number on us because we were shocked that a girl could exhibit such psychotic behavior…but even more, that a person could find the capability to end that behavior.
Cover Image Credit:
GIPHY