Everyone loves a good love story, and lately, sitcoms have been delivering in that department. Seeing fleshed out, meaningful relationships develop between characters we know and love is one of my favorite things in a show.
One thing I've noticed, though, is that some of these relationships have seriously raised the bar for my expectations of relationships in real life.
This isn't inherently bad, of course, it just means that I'll have to go the extra mile to make sure any of my future relationships live up to the ones I've fallen in love with on TV.
So, without further ado, here are just a few of the TV couples that have me wishing for a relationship like theirs whenever they're on screen together.

1. Andy and April ("Parks and Recreation")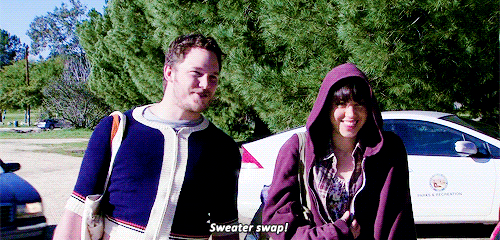 Here's a couple that isn't afraid to goof off together. While many didn't see this pair coming at first, including the writers themselves, once these two did get together we all collectively realized that they're a match made in heaven.
Andy and April may have rushed into getting married, but throughout the show, they manage to balance each other out and stand the test of time, with the added bonus of making every viewer wish for a relationship as wholesome and fun as theirs.
With Andy's silly antics and April's deadpan humor, these two prove that there's no such thing as moving too fast when you know you've found the one.

2. Jim and Pam ("The Office")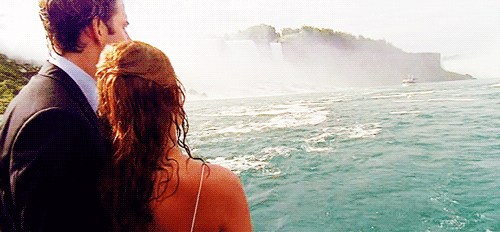 Come on, did you really think this one wouldn't be on the list? "The Office" is a show filled to the brim with laughs, but it's not without its fair share of heart. That's where Jim and Pam come in.
Given how sweet they are with each other, it's no surprise that I'm only one of many who dreams of having a relationship like theirs someday. I mean, try to name one person who didn't at least tear up during Jim's wedding toast to Pam.
Most importantly, despite the ups and downs, they endure together as a couple, the fact that they stay together through it all shows how strong their bond is.
From the early stages of unrequited pining to their wedding, plus all the cuteness in between and beyond, this is exactly the type of relationship any girl wants.
3. Jake and Amy ("Brooklyn Nine-Nine")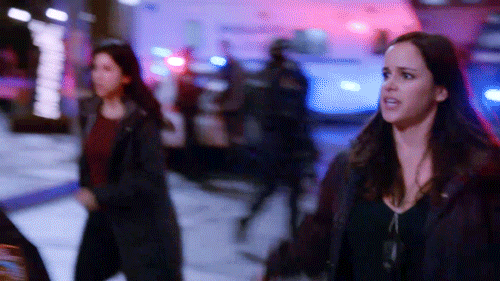 Watching these two start off as rivals, slowly become friends, and then eventually fall in love was one heck of a rollercoaster. I have yet to experience anything quite as cathartic as watching them finally give in to their feelings and share their first kiss.
Jake and Amy are just so perfect for each other in every sense of the word, and their relationship is one of the healthiest I've seen on TV in a while. Amy grounds Jake whenever he gets his head stuck in the clouds, while Jake encourages Amy to pursue her goals and is there for her every step of the way.
Seriously, I doubt anyone could ever find a boyfriend as supportive as Jake Peralta. However, although they do even each other out, they love each other because of their quirks, not despite them.
There is truly no denying that these two are the embodiment of "relationship goals".