On July 25th, 1997, the world was blessed with a movie known as "Good Burger". Unfortunately, I didn't get the privilege of seeing it until the summer of 2011. It was a pretty horrible summer and I was at one of the lowest places I've ever been. I'd found comfort in this new series TeenNick launched called "The 90's Are All That", and when telling my therapist about that, she recommended I watch the movie "Good Burger".
I thought it looked like a really stupid movie, and I wasn't going to watch it, until one day I happened to be at a Blockbuster and saw the DVD sitting on a shelf. So I gave in, and I rented it. I watched it the next day, and friends: it was life-changing. Well, once I got past the first scene anyway. Not only did this seemingly stupid slapstick comedy kids movie give me a huge mental health boost, but in the hundreds of times I've watched it since, I've come to love it as so much more than my "get out of a bad place" movie. I've realized many different lessons that the movie teaches, and other little things that make it a must-see. So I'm here to discuss some of those today.
1. Ed.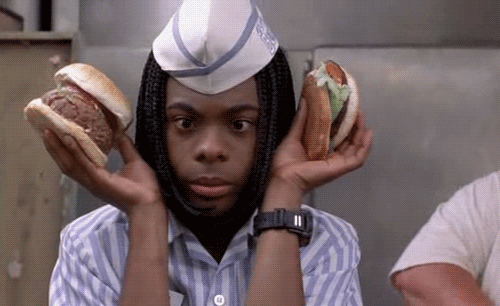 Giphy
Ed is the absolute purest character in this whole movie, and possibly all of Nickelodeon history. Immediately after meeting Dexter, and getting off to a pretty rough start, he does everything he can to get Dexter a job, just because he needs one, despite Good Burger being in a tight financial situation. He learns how to communicate and get along with Spatch, who isolates himself from pretty much all the other employees. Ed tries to cheer up Dexter even when Dexter is angry with him and saying hurtful things. After Dexter secretly tricks Ed out of most of his paycheck for the secret sauce, Ed uses the remaining money to buy Dexter a meaningful gift because they're friends. He even helps Dexter get a date with Monique! He befriends everyone he talks to without judgment, which ends up being the reason they're able to escape from Demented Hills. And most of all, it's Ed's sauce recipe that saves Good Burger, and Ed's plan that saves them in the end. A character that is portrayed as stupid and unintelligent the whole movie ends up being the one who saves the day.
2. Representation.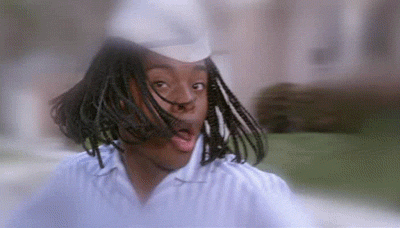 Giphy
Not only does the show have a mostly-black main cast, but the premise of the movie is these two black teenagers saving a wholesome family business from an evil white man's corporation. Also, I've heard people suggest that Ed is a good representation of autism. This post explains how Ed takes things literally, has speaking patterns others might see as abnormal, poor social cues, and wears the same outfit 24/7. I would also add that he mentions not learning to talk until age six, something a couple students from my high school with autism also experienced. I would also say that Spatch has autism as well, and is much more nonverbal.
3. Monique.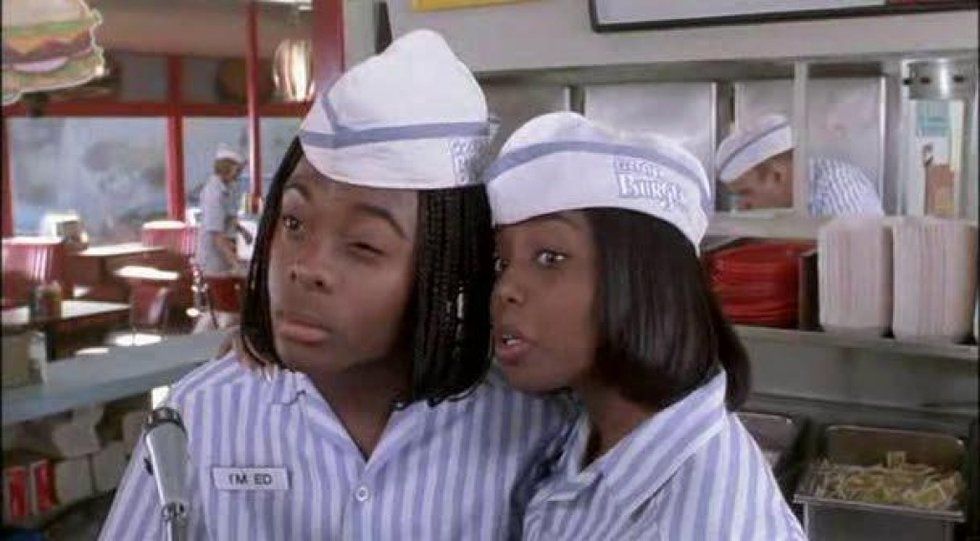 Monique is a strong woman who knows her worth and doesn't put up with Dexter's f-boy attitude. She looks out for Ed and is a true friend to him, and stands up for him (and herself) when she finds Dexter's contract. It's also never stated if she took Dexter back after the whole thing got resolved, which I think is good, because she's not obligated to forgive him just because everything worked out.
4. It's a little edgy.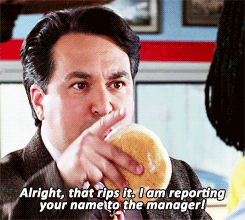 Giphy
It's a kids' movie, but they're not afraid to throw in a little "edgy" line like "I'll see you in Hell!"
5. The asylum dance scene.
No explanation needed.
Whether or not you still think this is a stupid kids' movie after watching, I'll be happier knowing I got more people to watch this underrated masterpiece.
So thank you, "Good Burger," for all that you've done, and happy (late) birthday!