September 20, 2016, TMZ announced that Brad Pitt and Angelina Jolie are getting a divorce and hearts all over the world were shattered. Brangelina had been rock solid for nearly 12 years through sordid love triangles with Jenifer Aniston, the adoptions and births of six children, charitable donations, multiple surgeries, and countless rumors, but in one day, it all came crashing down and our collective belief in love ceased to exist. As we sift through the ashes of the fall of Hollywood's golden couple, you have to stop and wonder: what set this power couple apart from the rest?
Sure, there's still plenty of power couples in Hollywood. But as much as we love Beyonce and Jay-Z, or Kim and Kanye, no one else could quite achieve the mysterious glamour that Brad and Angelina so effortlessly exuded. Somehow, these two formerly wild celebrities came together to form one of Hollywood's most iconic couplings.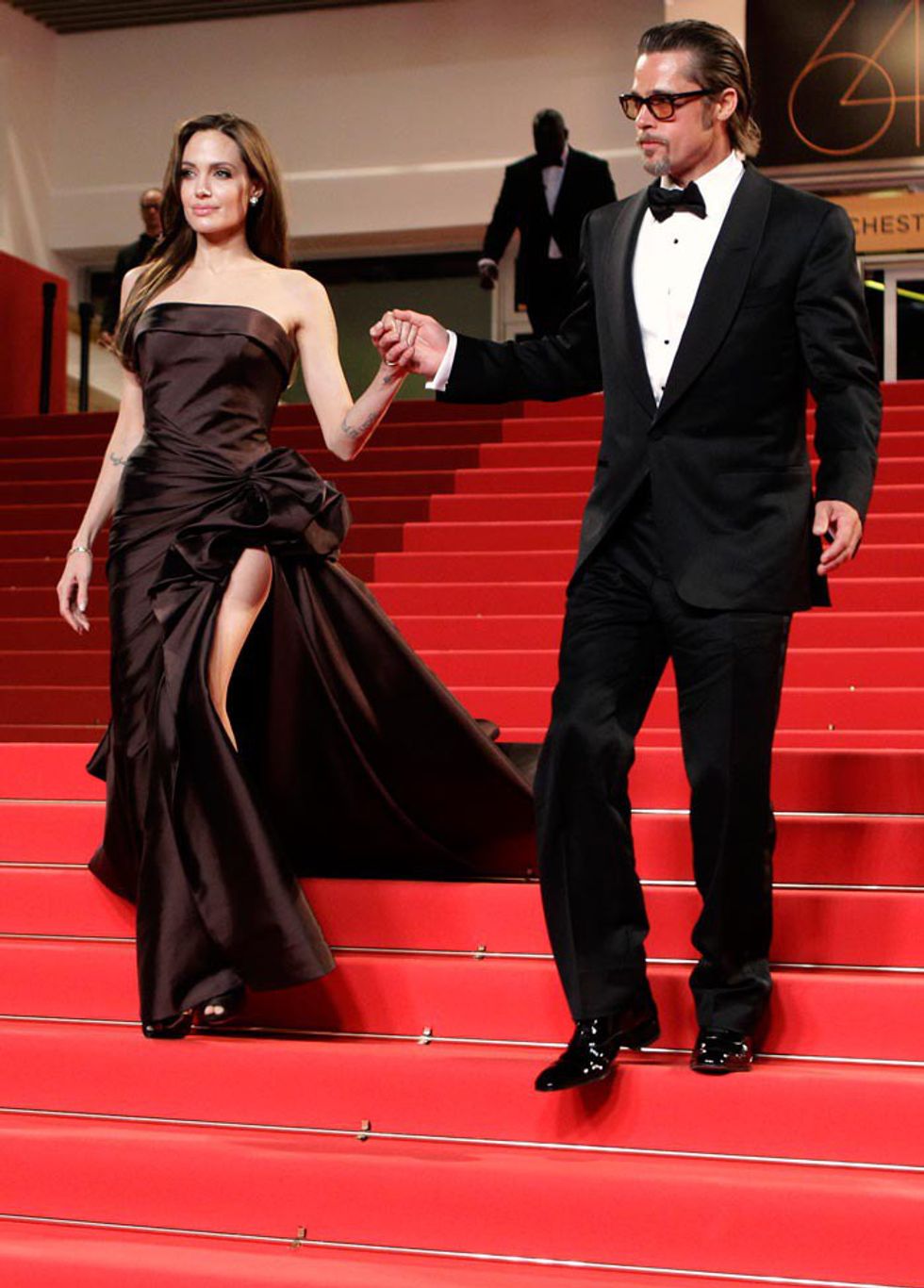 Maybe it's because they were experts at handling the press. Most celebrities today have to beg for our attention on social media to stay relevant. But Brangelina weren't most celebrities. They didn't have to pull scandalous PR stunts to grab our attention. Instead, they chose when and where they wanted to grace us with news of their private lives. Perhaps this was what fueled our fascination with them. For such public figures, they managed to live a fairly private life, which made them all the more fascinating. They were so iconic, but yet so out of our reach.
The little press coverage they received was almost always positive. They not only donated millions of dollars to charity, they actually did charity work (and not just for the pictures). Among other things, Angelina constantly traveled to war-torn countries to raise awareness for war refugees, and eventually became a UN special envoy. Brad spent a good deal of time rebuilding New Orleans after Hurricane Katrina and promoting green sustainability.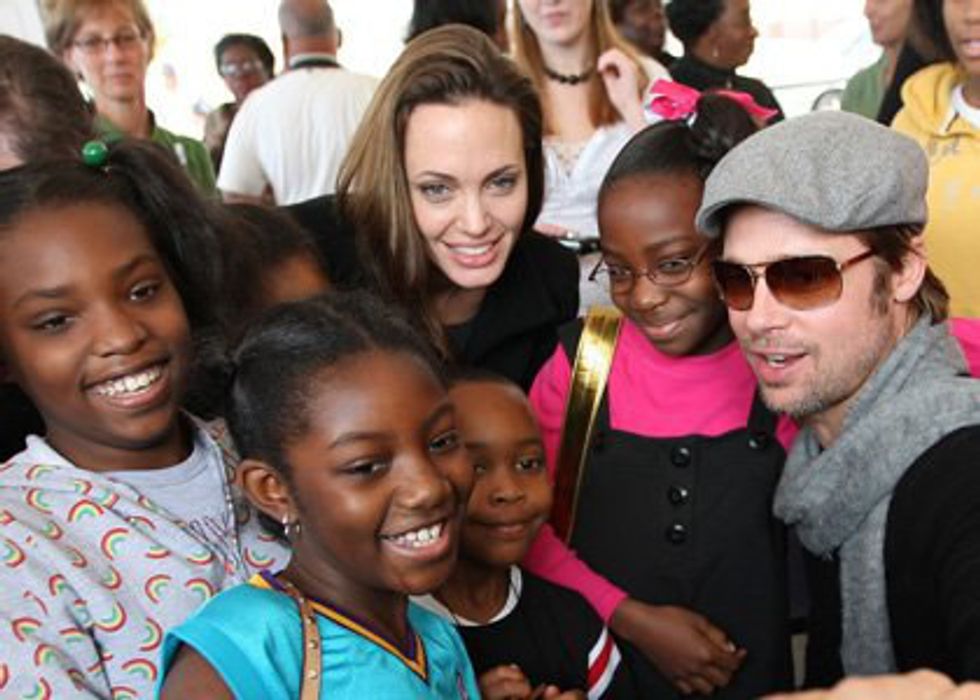 They raised attention for other social issues as well. For years, they were asked why they hadn't gotten married yet, and Brad always said that they would wait until "everyone else in the country who wants to be married is legally able." Even when they broke that vow in 2014, it was for family reasons and didn't read as a desperate bid for additional publicity. After continued pressure from their children to get married, Brad explained the couple's change of heart. "We made this declaration some time ago that we weren't going to do it till everyone can. But I don't think we'll be able to hold out. It means so much to my kids, and they ask a lot. And it means something to me, too, to make that kind of commitment."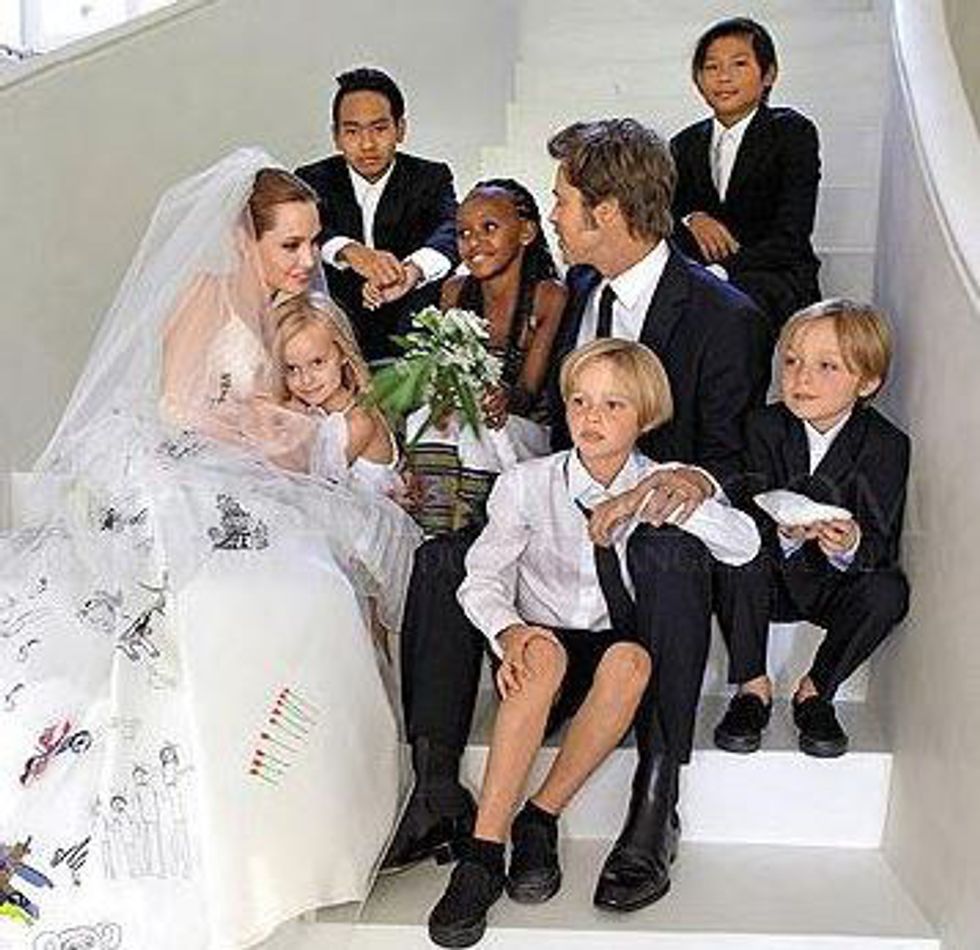 At the end of the day, despite their celebrity status, Brad Pitt and Angelina Jolie were the perfect model of a wholesome, caring family. They were good parents, good people, and also just super attractive, which never hurts. Whatever mysterious spell they held over us is now broken, but we can expect that they will handle themselves with grace in this turbulent time. So far, the only statement has been from Brad. "I am very saddened by this, but what matters most now is the wellbeing of our kids. I kindly ask the press to give them the space they deserve during this challenging time."