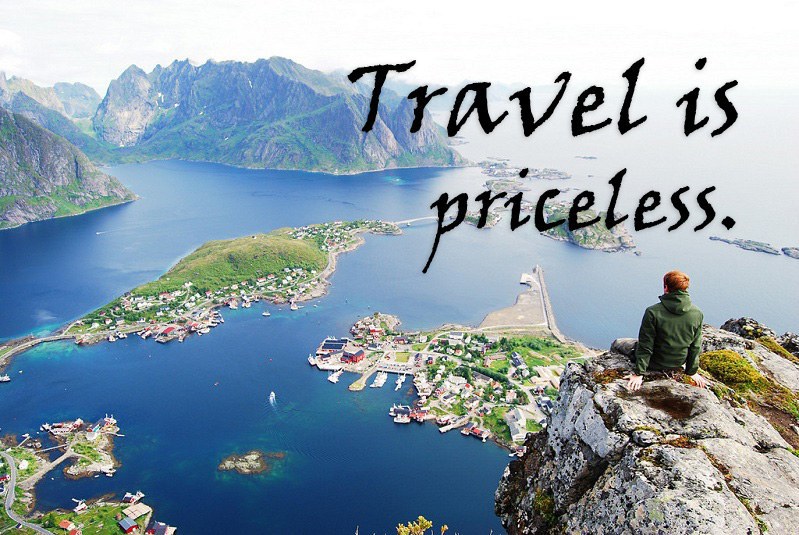 I know you're thinking, "I call b/s," because I definitely did. Although we know, deep down in our soul, that travel's endless possibilities are priceless, traveling comes with quite the price. It takes some wit and a lot of saving, but it is possible to travel on a college budget.
Find your travel buddies: First, find a group of friends that is willing to take the trip with you. Self explorations are also welcome, but it makes spending a lot easier when you have friends to help. GasBuddy shows the cheapest gas around you when you and your friends are on the road (they even have an app).
Public transportation is your friend: Greyhound, although still a little too pricey for me, provides The Greyhound Student Advantage Card, which can help you save up to 40% on travels, clothing, food, and movie theaters near you. Mega Bus also offers great bus tickets; I've even seen some for $1! It's definitely a rare commodity, but I've gotten $10 bus tickets multiple times.
It's all about research: Be smart about your travels and find search methods, like Wanderu or GoToBus that offer cheap rides. Sometimes, you will have to take dreaded transfers, but it will save you quite the penny. I've taken a 22 hour trip from Providence to Savannah, GA for just a little over $100.
Food: Now, when it comes to food, there's always little hole in the wall eateries you can find. Mashable offers a list of iPhone apps for frugal foodies. Among the list is ScoutMob, which offers 50%, and sometimes 100% off, deals at restaurants in the area.
Even taking a trip to the nearest grocery store can get you acclimated to the city you're in. Make sure that wherever you're staying has a fridge to store food and chef it up. This article shows nifty tricks on how to use hotel appliances like the coffee maker, iron and hair dryer to make soup, quesadillas, and paninis!

Take advantage of your school's study abroad programs: Summer programs are usually not paid by the school, but exchange programs are. Go to your student services for a chance to immerse yourself in new cultures and languages.
If the prices are still too high coming from your university, try working for room and board. Workaway is a great site that lets you pay a small fee to get in touch with 19,276 hosts in more than 155 countries. Help with an eco retreat in Belize or at a B&B in a rainforest. All hosts offer a place to stay and meals.
Now these are all volunteer opportunities, but if you'd like to get paid, have room and board, and free meals, BackDoor Jobs is the site for you. Some are long term internships, but most are short-term summer jobs. The field range on this site is endless: resort and hospitality, outdoor adventure, mind and body quests, summer camp and ranch, and teaching abroad, just to name a few.
Traveling within or out of the U.S. doesn't have to be so difficult. Save up a bunch of cash, do your research, and have the time of your life!