Right now, people think global more than any other time in history. More Americans want a single-payer type healthcare system, so they look to Europe and point out its benefits. On the flip side, others believe such an implementation would be "socialism" and point to the issues plaguing Venezuela as a reason for a private-centric healthcare system.
At the same time, people don't just watch sports that happens in their own country either. Americans watch the World Cup and European soccer leagues. America's leagues are also growing in popularity abroad.
What this means is that it's obvious to hundreds of millions of people worldwide, that American and European economies are run ironically different from their respective sports systems. Yeah, this seems like an irrelevant juxtaposition, but those who are around me frequently have without a doubt heard me make this point before.
One for all, or all for one?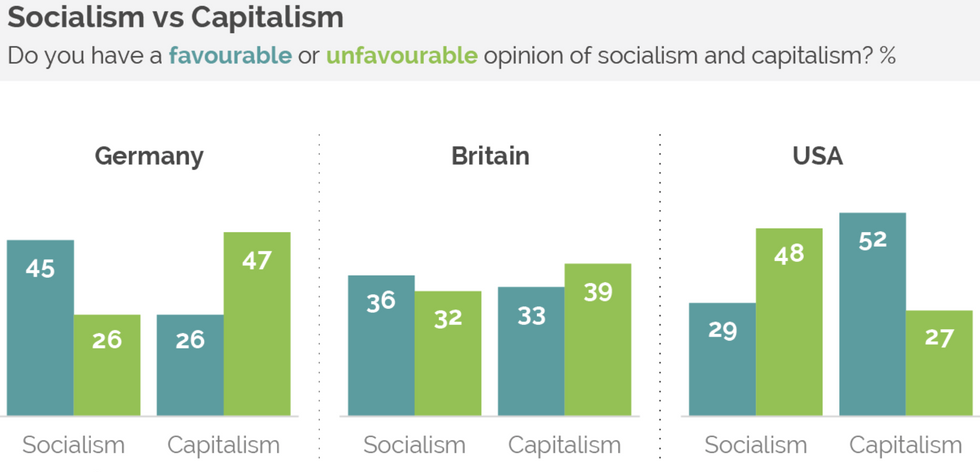 In the United States, there historically has been more opportunity to become rich. It's also easier to stay rich, as the top tax bracket is just 37% (Source: Bankrate), while that figure is 45% in the UK (Source: HRMC.uk.gov), 45% in France (Source: Your Europe), and a whopping 64% in Belgium (Source: KPMG.dk).
However, this leads to higher levels of income inequality in the United States. According to the OECD, America's Gini coefficient-- a measure of equality in a nation's per capita income-- is .378, with a 0 rating representing perfect equality and a 1 representing maximum inequality.
This may seem as though America has solid equality, but other countries perform better. The UK achieved a .345, Germany a .295, and Belgium a .259.
To many people, this isn't news, but what's next often surprises people.
Sports provides a twist.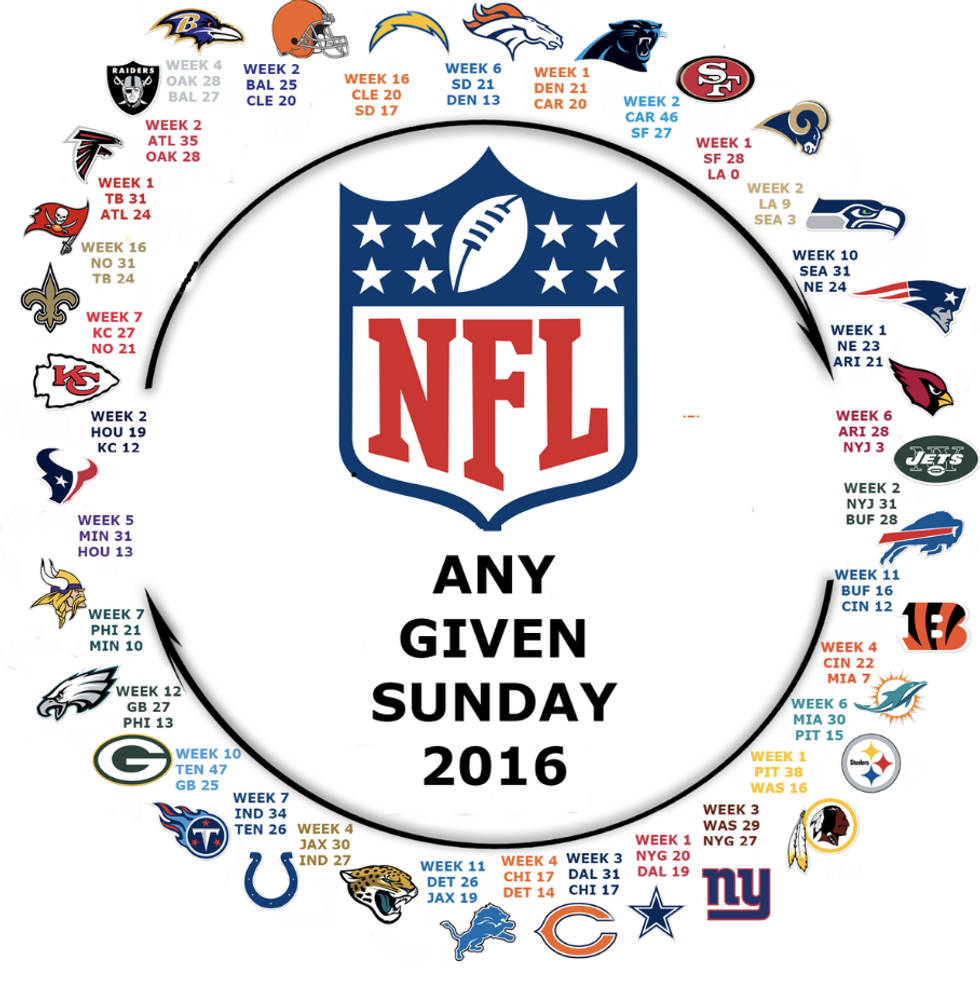 The National Football League makes sure that a few teams cannot pull too far ahead of the rest of the competition. Yes, some teams-- especially ones with elite quarterbacks, are going to win much more than teams with bad quarterbacks. However, with the salary cap and revenue sharing rules in place, any team can afford a franchise quarterback.
The New England Patriots were an NFL doormat for a generation, but with Drew Bledsoe, and later Tom Brady, they have become the league's gold standard. Tiny Green Bay, Wisconson can support a championship-winning franchise. In both cases, these organizations have won Super Bowls simply because their best players aren't under constant threat of being swept up by the ultra-rich Dallas Cowboys.
And the way leagues implement their draft process allows for the worst teams to have the best access to young talent, allowing the NBA's Philidelphia 76ers to be good right now because of years of unwatchable basketball.
While not every team goes into 2018 with a chance to win the Lombardi Trophy, NBA title, or any other North American sports championship, any team can win any game, and every team has a realistic chance of winning a title within the next decade or two in America's biggest and most popular leagues.
In contrast...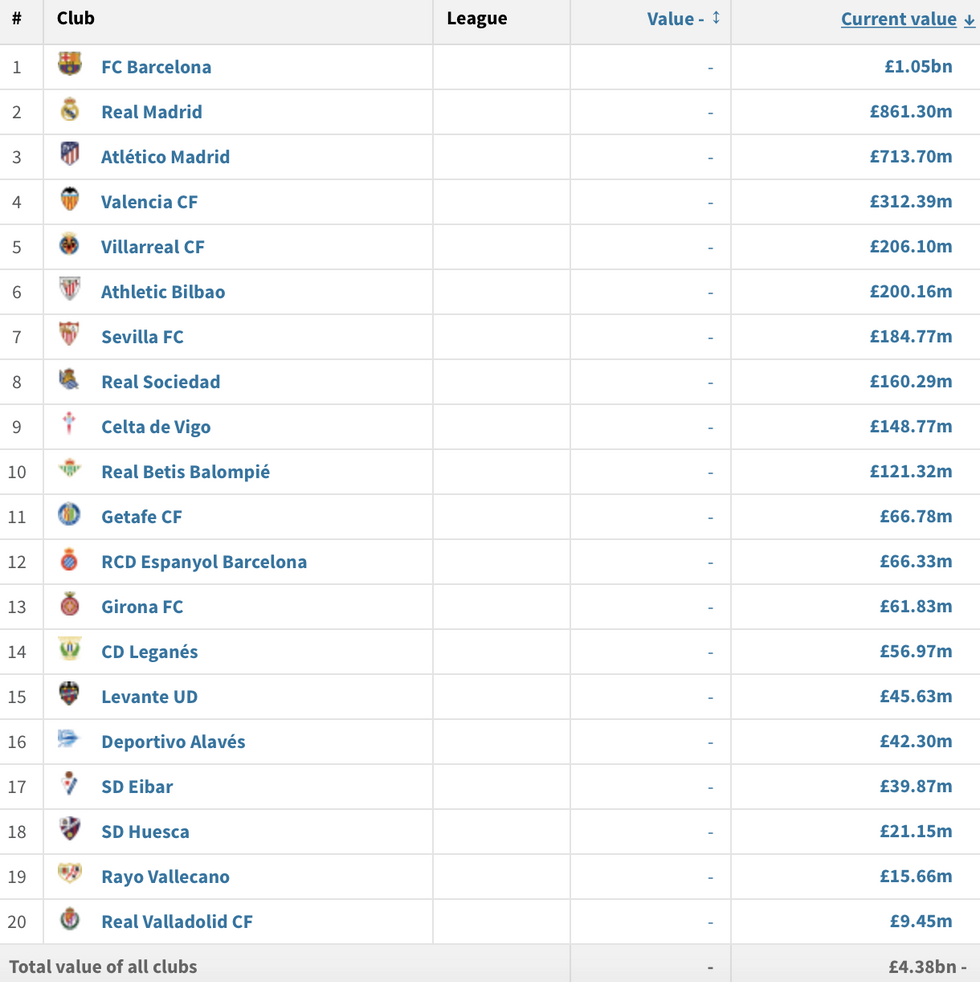 The same cannot be said in European sports. Look, I am a big fan of the European soccer leagues, but the numbers do not lie. In Spain's league, for example, three teams-- FC Barcelona, Real Madrid, and Atletico Madrid, are worth almost as much as the rest of the league combined. In addition, there are few regulations as to what teams are permitted to do with these vast sums of cash, so championships are arguably won by the highest bidder. The three big clubs have won each of the last fourteen crowns, with Barcelona and Real Madrid combining for thirteen of them.
In England's Premier Leauge, Manchester United sits near or at the top of the table each year, in both net worth and on-the-field performance. This is because when players like Ashley Young were excelling West Ham United-- a smaller team-- Manchester United capitalistically poached him away from the Birmingham club and into their own lap. The fifteen million Pound Sterling transfer fee to West Ham may have been pocket change by the standards of Manchester's deep pockets, but a small club like West Ham would gladly release a star for that much liquid cash.
United's crosstown rivals, Manchester City, have gone from rags to riches since the club's ownership was taken over by Abu Dhabi oil money in 2008. The club was in the third division as recently as 1999 but have arguably bought titles since their first of many trophies won in 2012.
And of course, one cannot leave out today's best example of soccer capitalism. Paris Saint-German has gone on a Parisian shopping spree over the past two years, spending 135 million Euros for Kylian Mbappe, and 222 million for Neymar. These purchases are the two largest in the history of the sport. Of course, nobody came close to competing with PSG for last season's French league title, and I doubt anyone else will this year either.
America's economic laws allow those who become rich to stay rich and keep others from catching up to them in wealth. Some people, however, consider this a positive because they claim that rich people earn their wealth and should not be restricted when it comes to using it. In contrast, Europe's economy has more equality-driven measures to keep the playing field relatively level. This is completely flipped when it comes to sports. The NFL and other American leagues have salary caps and luxury taxes to keep the powerful teams from stacking on championships each year, while European soccer leagues stand by as the rich clubs win the same compositions, year after year. After all, they should be able to spend their money however they please, right? Even if that means buying the best players and championships, right? There is no perfect solution to income inequality, or competitive balance in sports leagues because the two issues are totally different. Or are they?