Gumbo is a classic New Orleans dish—some locals even say that it is good enough to constitute its own food group! If you're not familiar with gumbo, it is a stew that is served over rice. It is usually made out of a flavored stock, shellfish or some type of meat, vegetables, and a thickener. The most common vegetables used are celery, bell pepper, and onions, sometimes referred to as the "Holy Trinity" of veggies by people from Louisiana. The type of thickener that is used can be a good way to categorize the type of gumbo created. Different types of thickener include okra, which is a green vegetable, sassafras leaves, which are dried up and ground into a file powder, or a French base made up of flour and fat called roux.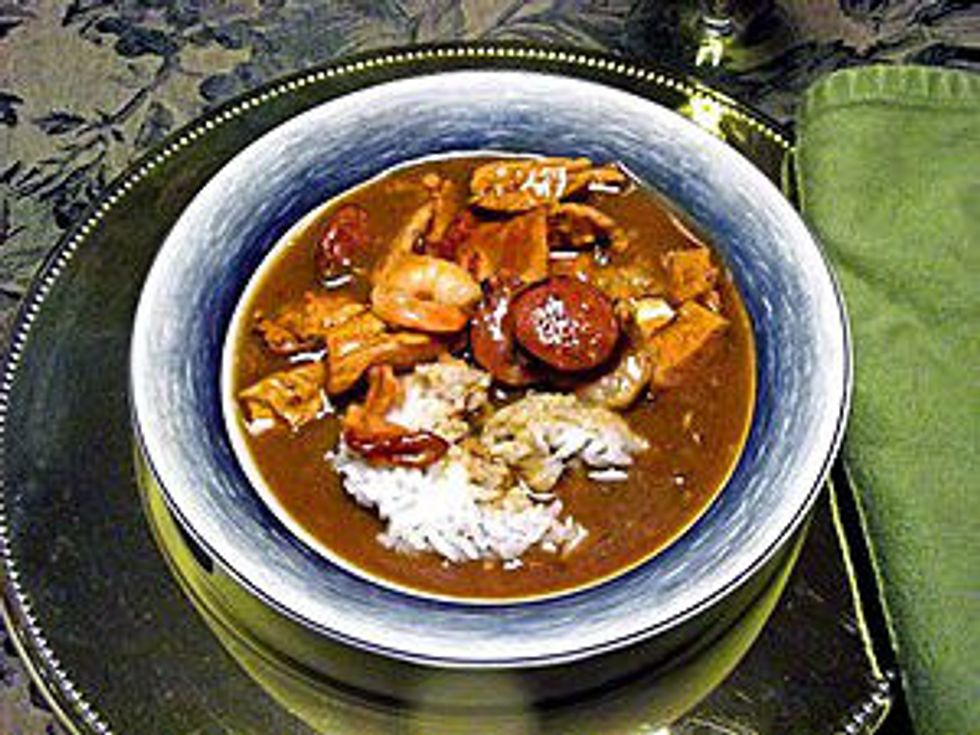 In New Orleans and southeastern Louisiana, "Creole" gumbo is very popular. This gumbo is named after the Louisiana Creole people, descendants of French and Spanish settlers who habituated these areas. It is usually made out of a dark roux or file powder, with shellfish and tomatoes added. Another type of gumbo is "Cajun" gumbo, which is more popular in the southwestern part of Louisiana. Cajuns, or the descendants of French-speaking settlers from Acadia, mostly lived in this area during the 18th century when gumbo originated. Cajun gumbo is commonly made from a dark roux and shellfish or fowl. Ham or sausage are common additional ingredients in both Creole and Cajun gumbo.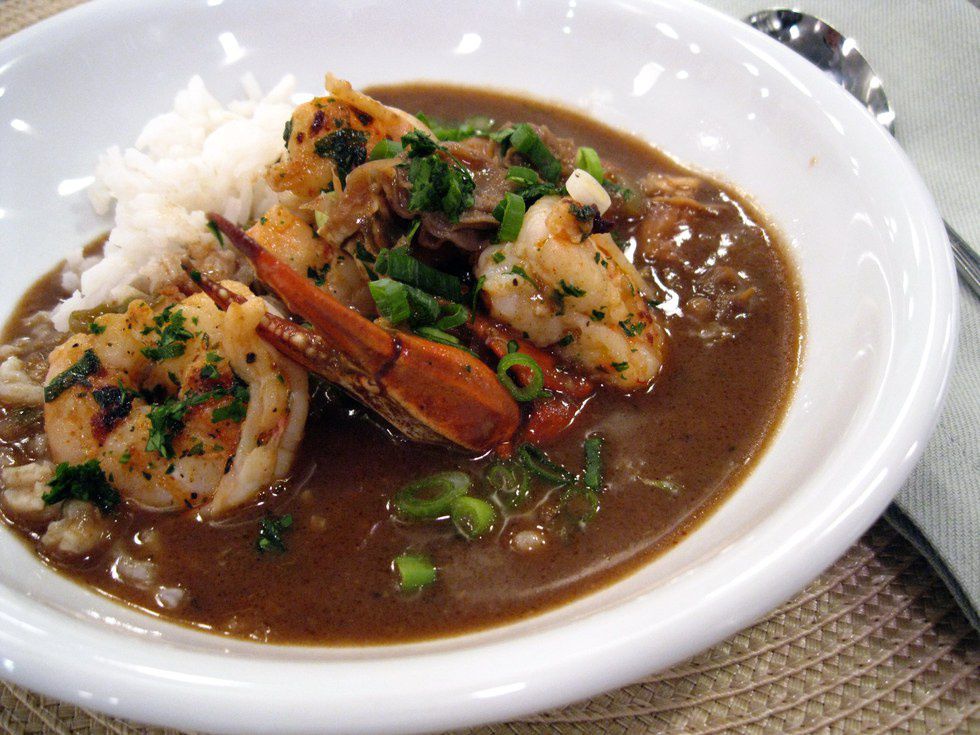 The process of making gumbo is dependent on the chef's own personal flair or style. Gumbo recipes have adapted over the years, and there is no right way or perfect recipe for it—you can experiment with various ingredients and try out many different combinations to find what suits your taste buds best! Most restaurants in New Orleans that serve traditional dishes will have at least one type of gumbo on their menu, whether it be seafood, chicken, sausage, or some other variation.

If you want to experience some gumbo for yourself, there are tons of different places you could go to get your fix! Galatoire's is a classic spot in the French Quarter that has been open for more than one hundred years! This restaurant is famous for its French Creole seafood gumbo, which is only seven dollars a cup. You could also visit Gumbo Shop, a famed NOLA restaurant that consistently wins top place in polls for the best gumbo in the city. They even deliver if you don't feel like leaving home! These are only two of the hundreds of gumbo options in New Orleans—with its many adapted recipes and original flavors, there is bound to be a winning gumbo recipe for everyone who tries it!