Bonjour! Gruezi! Ciao! Smell the heavenly scent of fresh baguettes baking in an authentic French bakery in Paris (no word of a lie, some people walk around with baguettes sticking out of their backpacks)! Venture into the evergreen forests of Switzerland, and DO NOT forget to keep your eyes peeled for free chocolate samples on the streets! Last but not least, warm up your voice box for singing with the charming gondoliers, and stretch your stomach for some of the most amazing Italian food you will ever eat in your life!
Let's first stop in Paris and visit these highlights you do not want to miss:
Paris, France
1) The Louvre:

For all you art fanatics out there, you cannot miss taking a tour within the Louvre (besides, it's the world's largest art museum)! Famous art masterpieces include the following: the Mona Lisa, Venus de Milo, Winged Victory of Samothrace, and much more to see!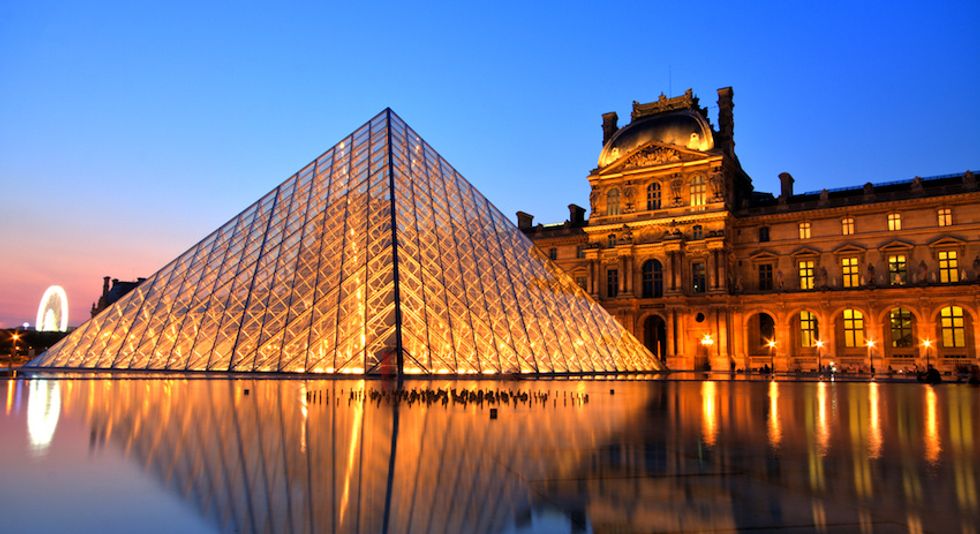 2) Latin Quarter:
Do you like sipping coffee in cafes? Reading books? Strolling through gardens? Well, if any of the aforementioned check off as 'yes', then this is the place for you! Check out the Sorbonne University, countless cafes, Jardin des Plantes, or Jardin du Luxembourg!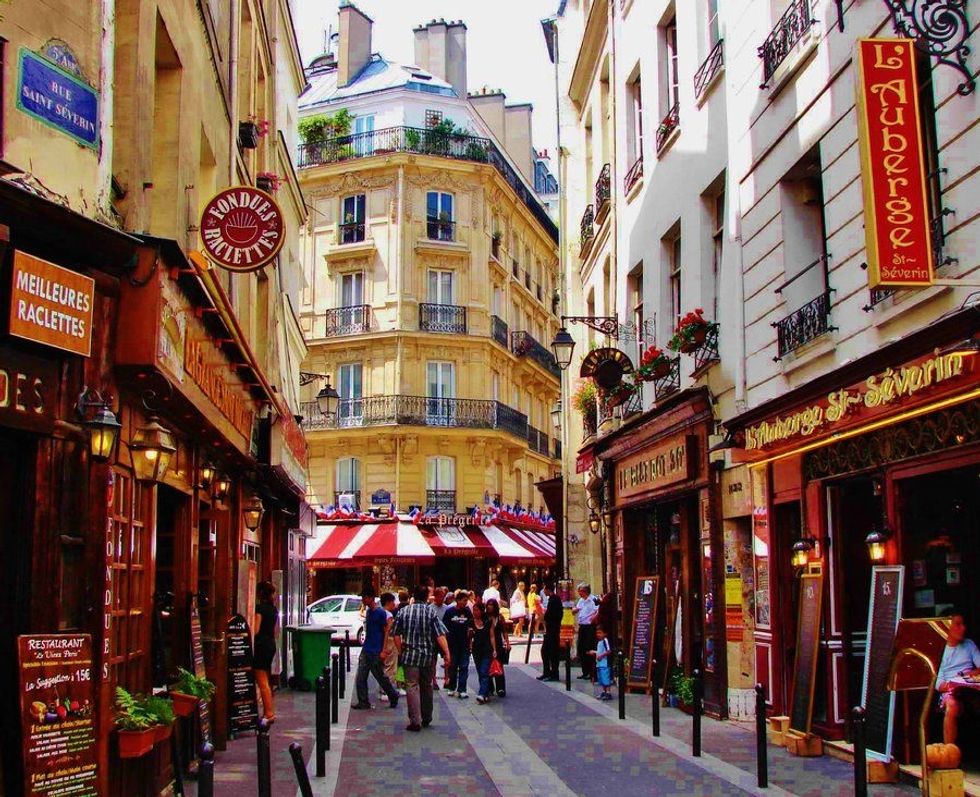 3) Notre Dame Cathedral:
Be careful! Gargoyles are watching over you and are there to greet you to one of the most breath-taking Gothic architectures! Get priority access to the bell towers (pre-warning: 387 steps; however, I was there before the fire outbreak, so now there is no access to the bell towers for the time being). You can still attend a mass or simply saunter through this serene sanctuary.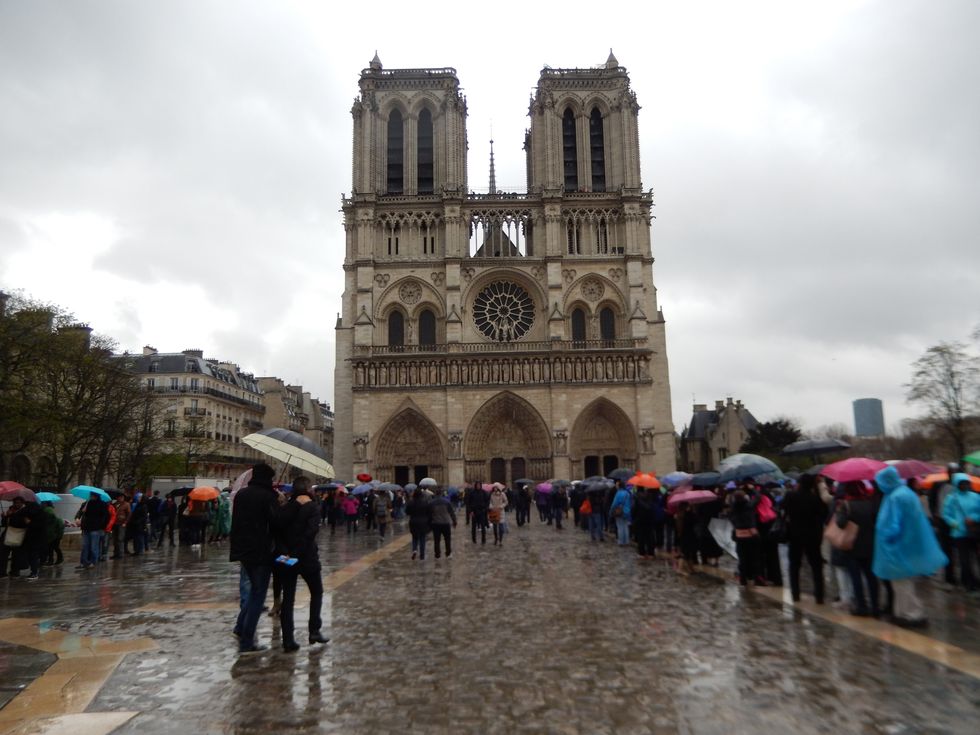 4) Champs-Elysees:
Here, the 'shop till you drop' idiom is true! On this world-famous avenue, open up your wallet because you will be entranced by French fashion! This prestigious top fashion capital location has Louis Vuitton, Tiffany and Co., the Chanel boutique, Sephora flagship, etc.! If you are a poor student like me, not to worry! There are affordable stores to drop some Euros in!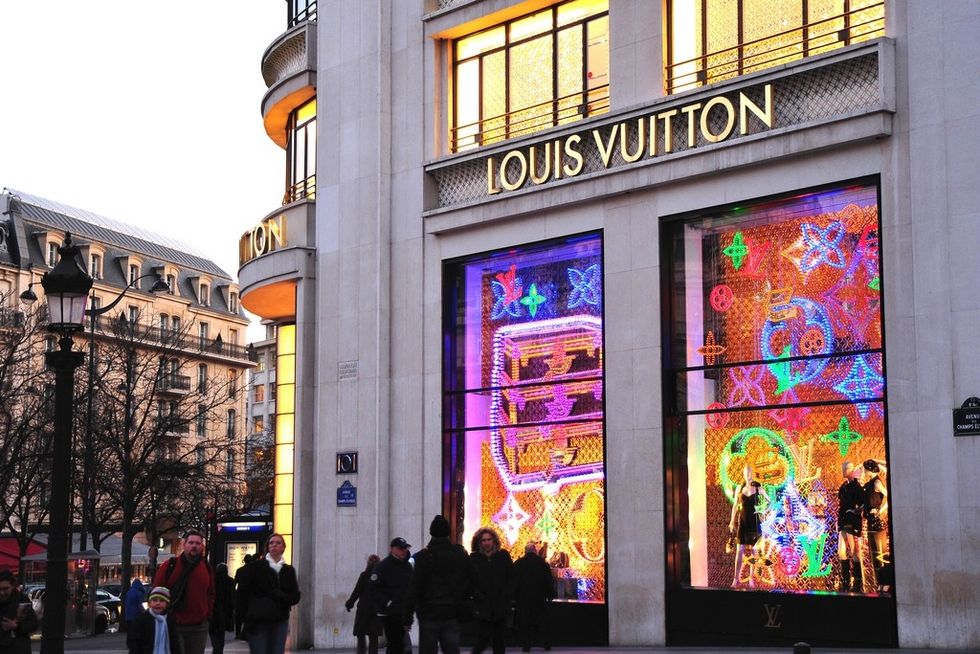 5) Arc de Triomphe:
How many times have you seen this famous monument in a movie? Rich with historical significance, this monument commemorates the souls of soldiers who have fought in the French Revolutionary and Napoleonic Wars. It is also symbolizes and honours their sacrifice, bravery, and victory.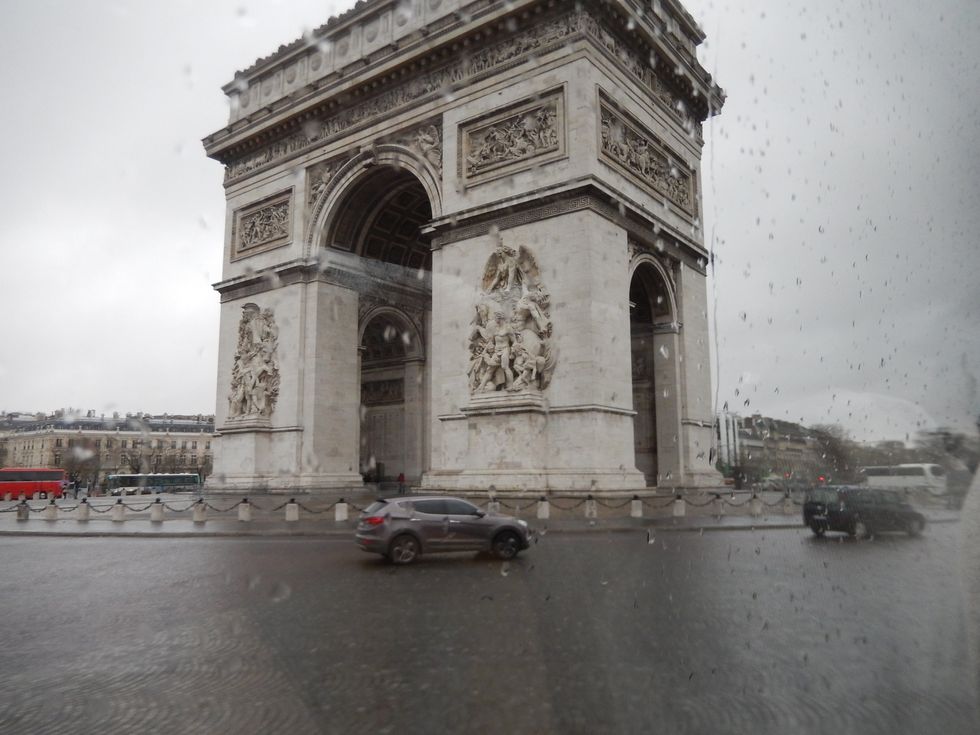 6) Eiffel Tower:
Renowned for its iconic architectural design and ability to leave an everlasting impression on visitors, it never fails to impress! From my point of view, you do not want to miss seeing this amazing structure sparkling with oodles of lights during the night. Visit each floor of the tower, and take in the panoramic view of Paris!
TIP: If you are walking towards or away from the Eiffel Tower - more on the outside of the perimeters - be careful of the rabbits, especially for all you animal-lovers! Do not go and pet them haha! Pickpocketers will use this tactic to help themselves pickpocket you! Be very vigilant.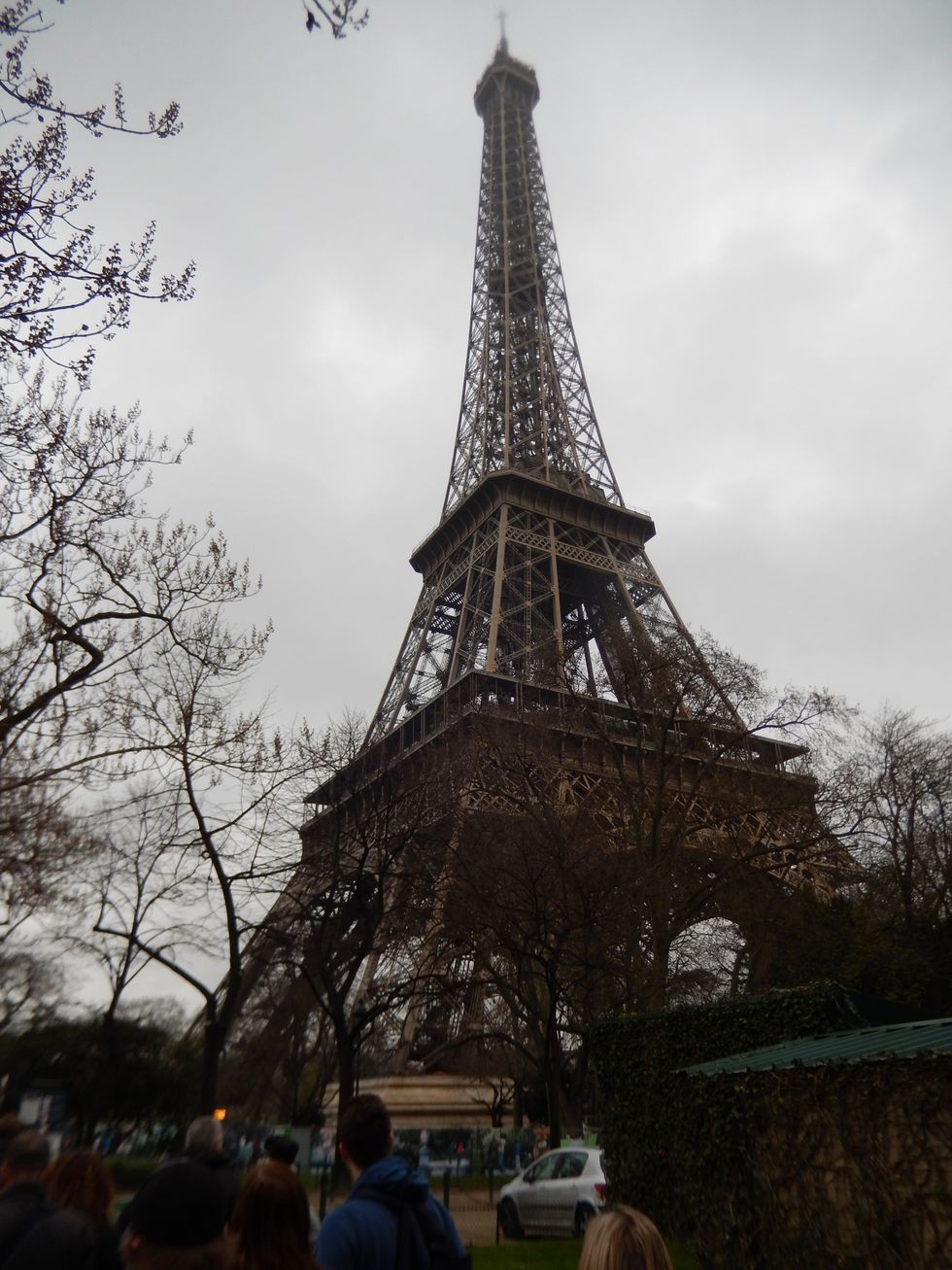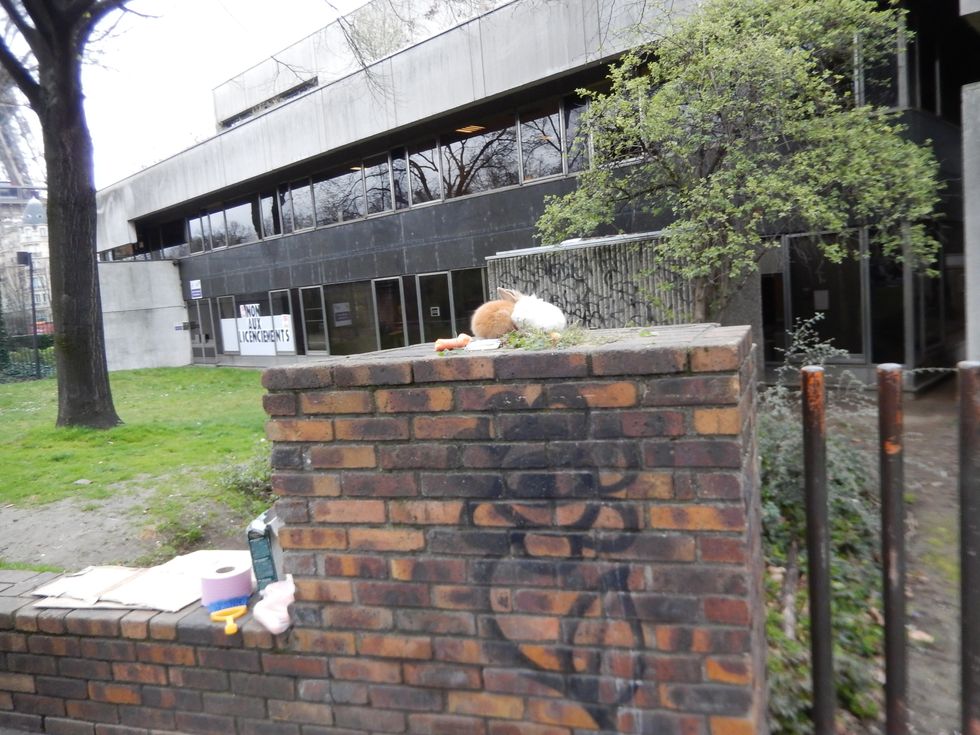 Next stop...
Lucerne, Switzerland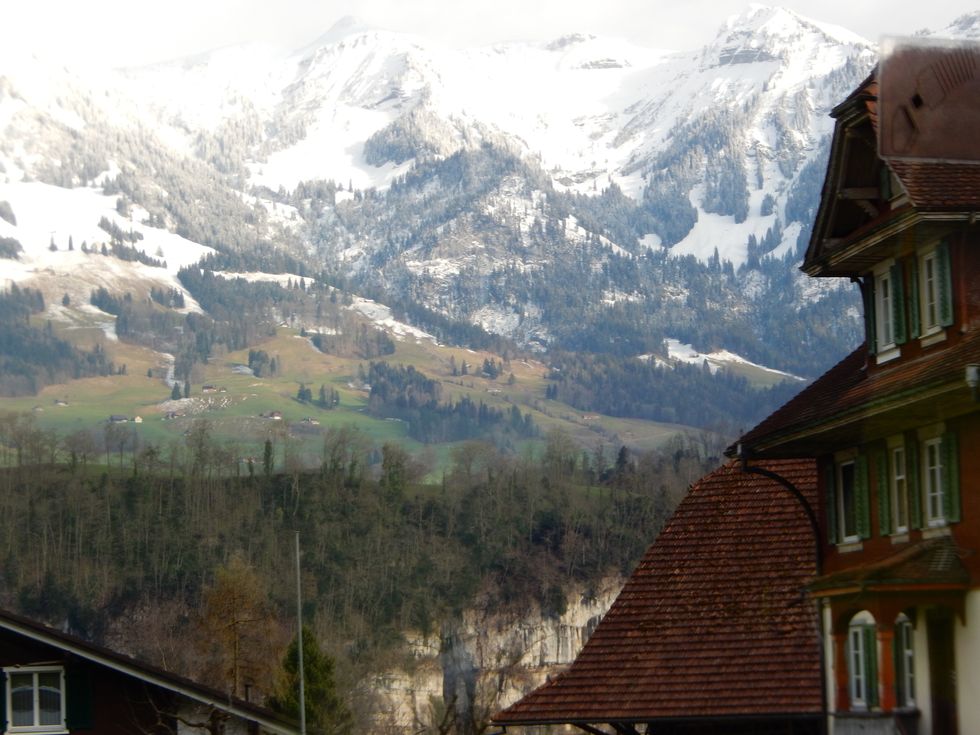 1) Mount Pilatus:
Did you know this mountain has one of the world's steepest cogwheel railways? Enjoy some of the most extraordinary sceneries as you overlook the lush green valleys of Switzerland while trudging through the soft snow on top of this mountain! Make sure you explore the cave on top of this mountain as well!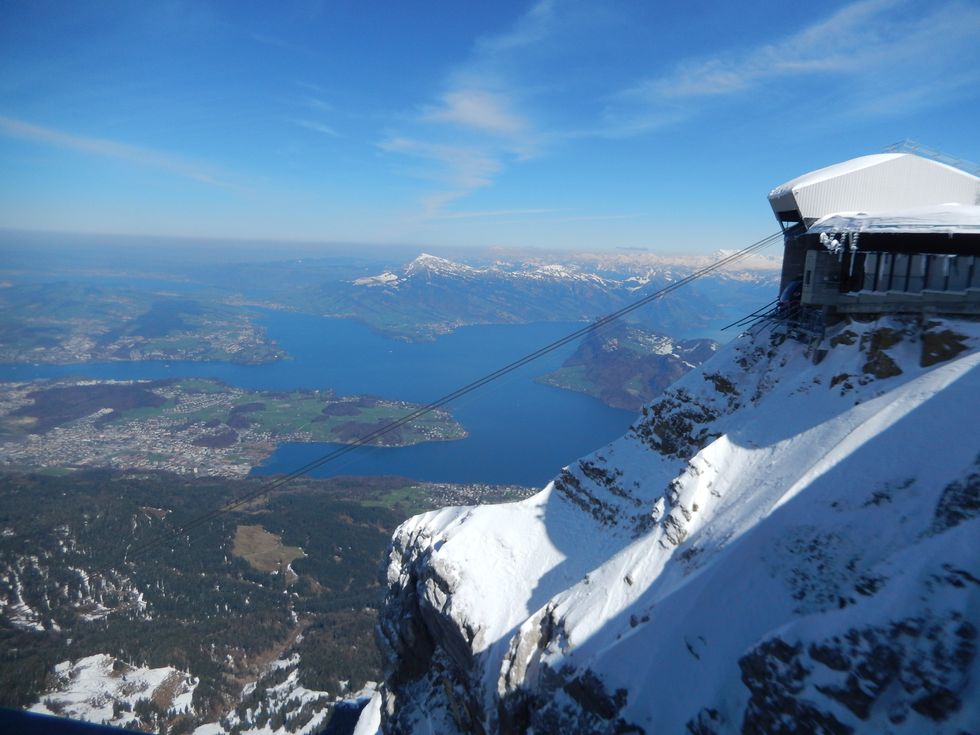 2) Lowendenkmal (Lion Monument):
This intricate mountainside carving commemorates the Swiss Guards who were massacred during the French Revolution.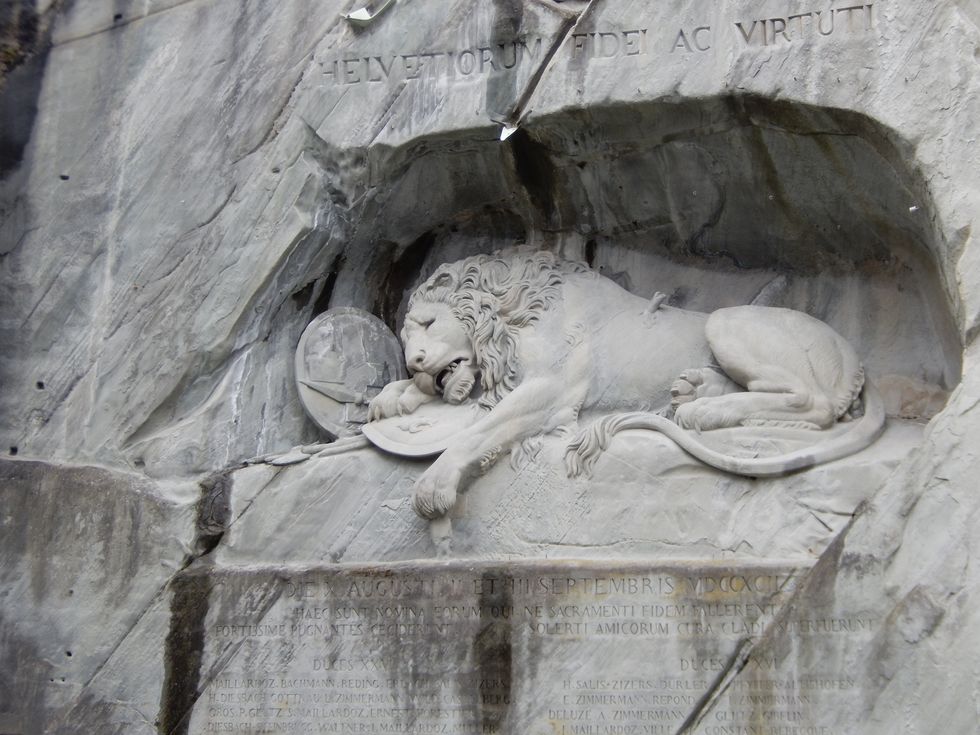 3) Kapellbruke (Chapel Bridge):
Why go for a walk on this beautiful bridge? It was built in 1333 and is one of the oldest bridges in Europe! There is a painting situated underneath its roof which portrays legends of Lucerne!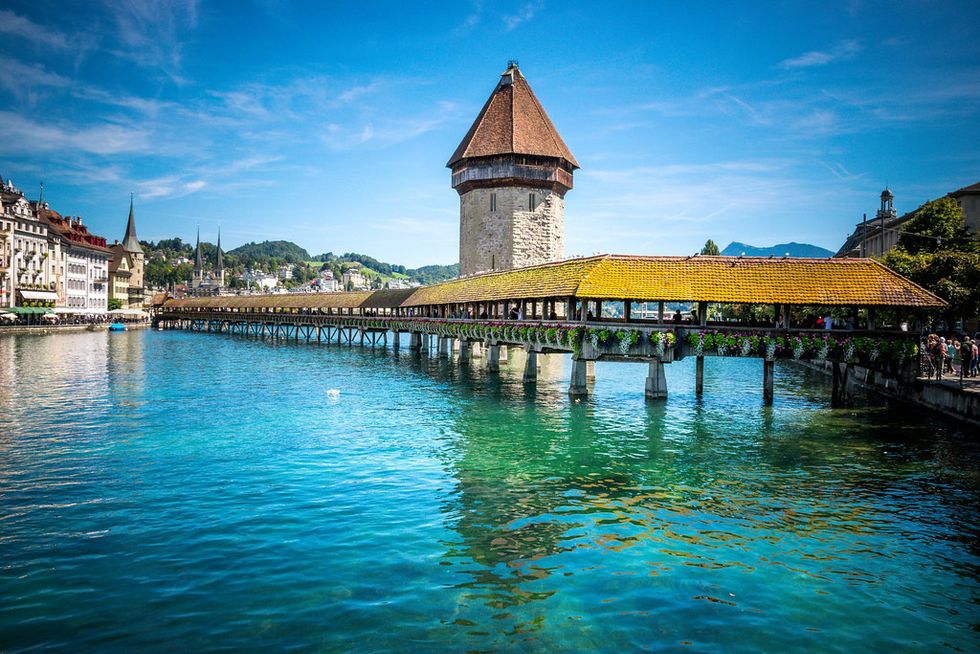 4) Swiss Fondue Evening: Stadtkeller Restaurant
Immerse yourself into the traditional Swiss culture by partaking in an evening full of entertainment! Here at this Swiss folklore show, you will taste the succulent Swiss cheese fondue amongst other Swiss dishes! Additionally, there will be dancing (if you are brave, go up to the front and dance)!, yodelling, and the sound of Alpine horns and various fascinating musical instruments!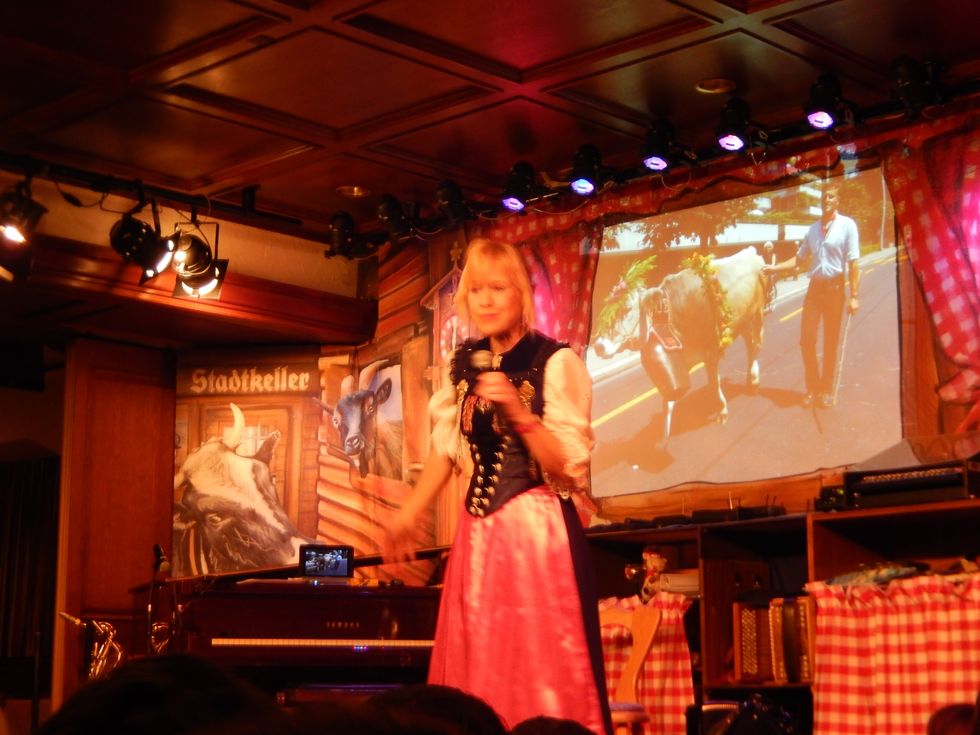 Last but not least... I don't want to go home! May I stay in Italy?
Venice, Italy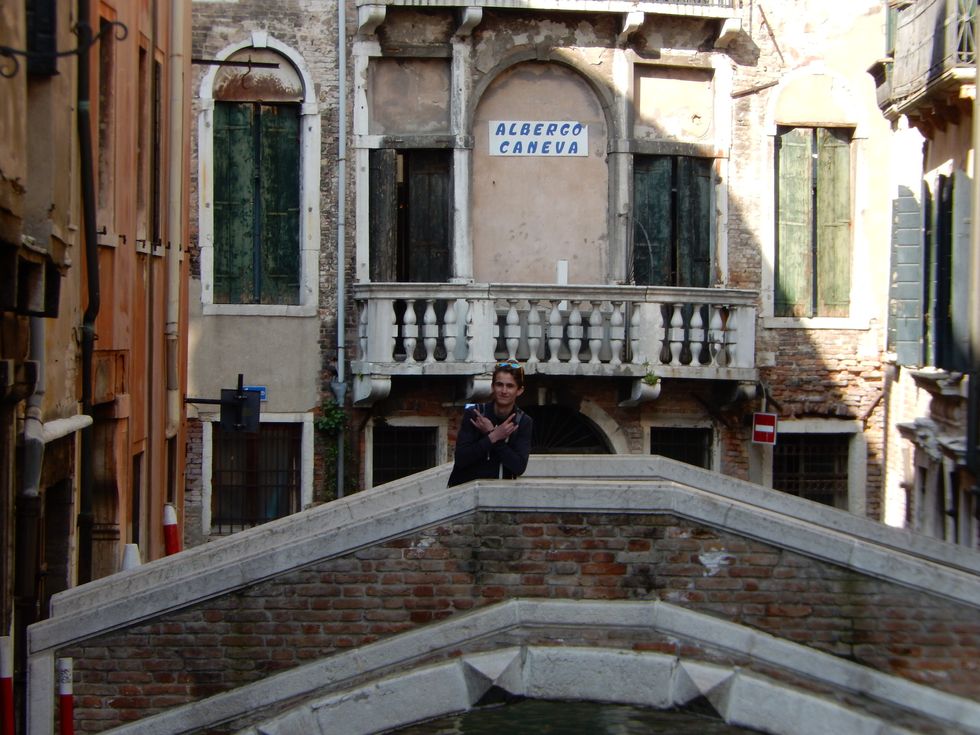 1) Lake Como:
Actually, before we get to Venice, Italy, I want to mention that this is a place worth visiting. Not only did I eat the best-tasting pizza of my life here, but it also is nestled in the foothills of the Alps: one of the most picturesque lakes you will ever see! I highly recommend going on a boat tour! Take a peek at some of the celebrity mansions and stop in the little towns that offer some of the best authentic Italian food!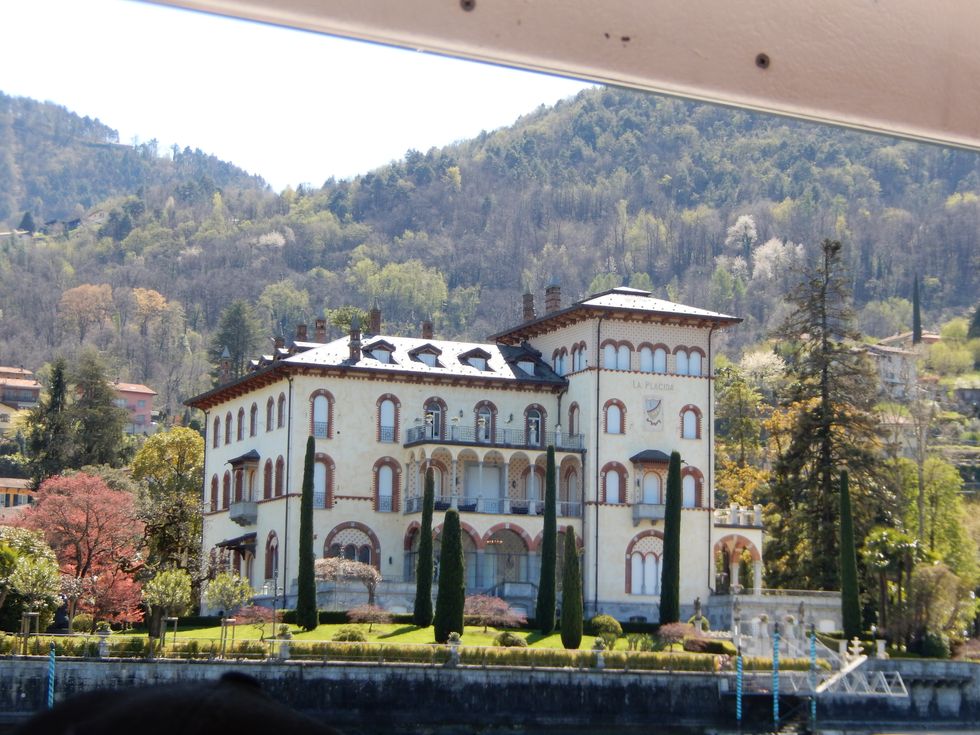 2) Doge's Palace:
Yet another masterpiece of Gothic architecture: Doge's Palace. There are ominous prison cells, residential apartments, and chambers within this palace. Its works of art, aesthetics, and fascinating history are worth exploring!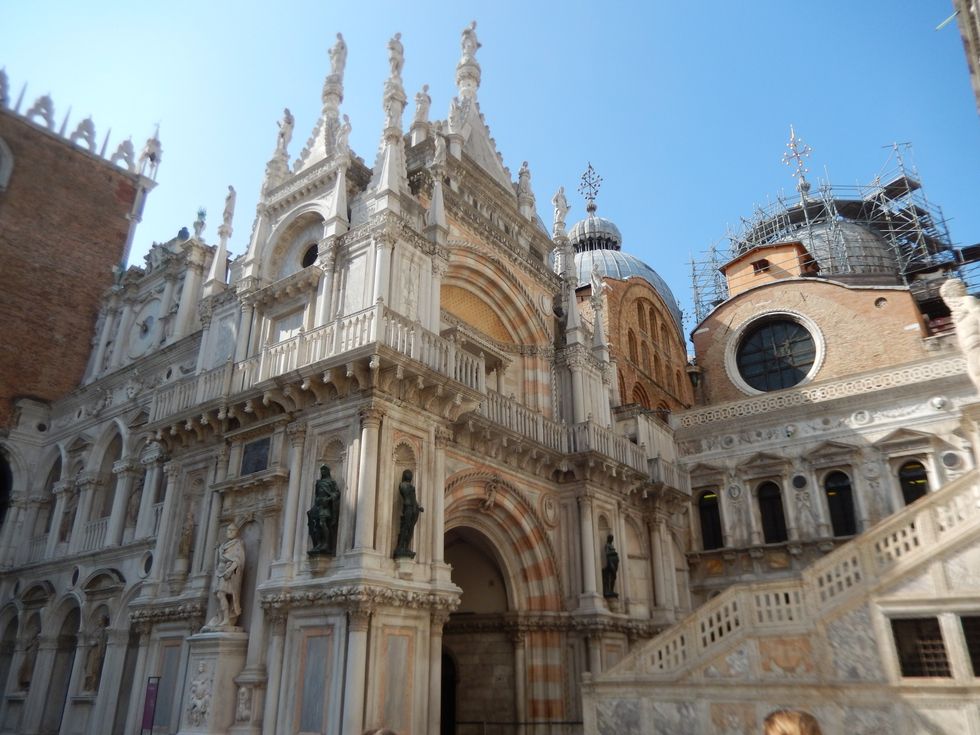 3) St. Mark's Square:
This is the heart of Venice. Surrounded with bustling shops and cafes, this place gives the claustrophobic person a break from the narrow alleys and streets of Venice.
TIP: Perhaps wear a hat when you are here. Your friendly visitors... pigeons... are right there with you.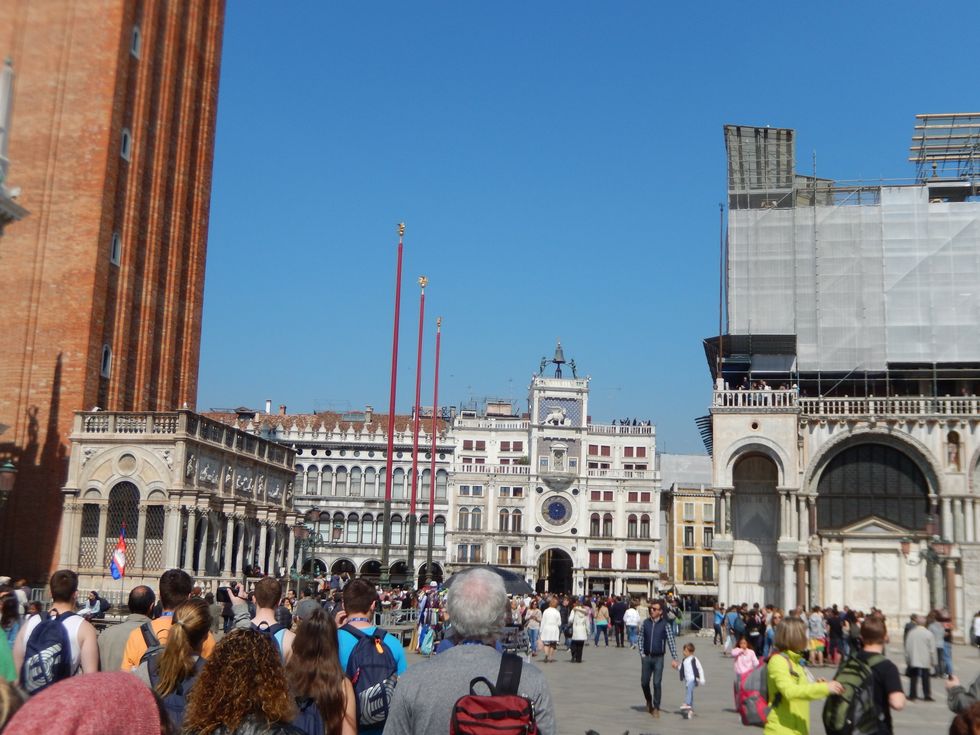 4) Grand Canal:
Ok, if you are one for adventure like me, this is a must! Especially if you want to test your balance on a gondola - good luck! Sitting on a gondola and observing the elegance of Venice leaves a person mesmerized! The colourful, charismatic gondoliers impeccably navigate through the water thoroughfare. You will also be serenaded - guaranteed!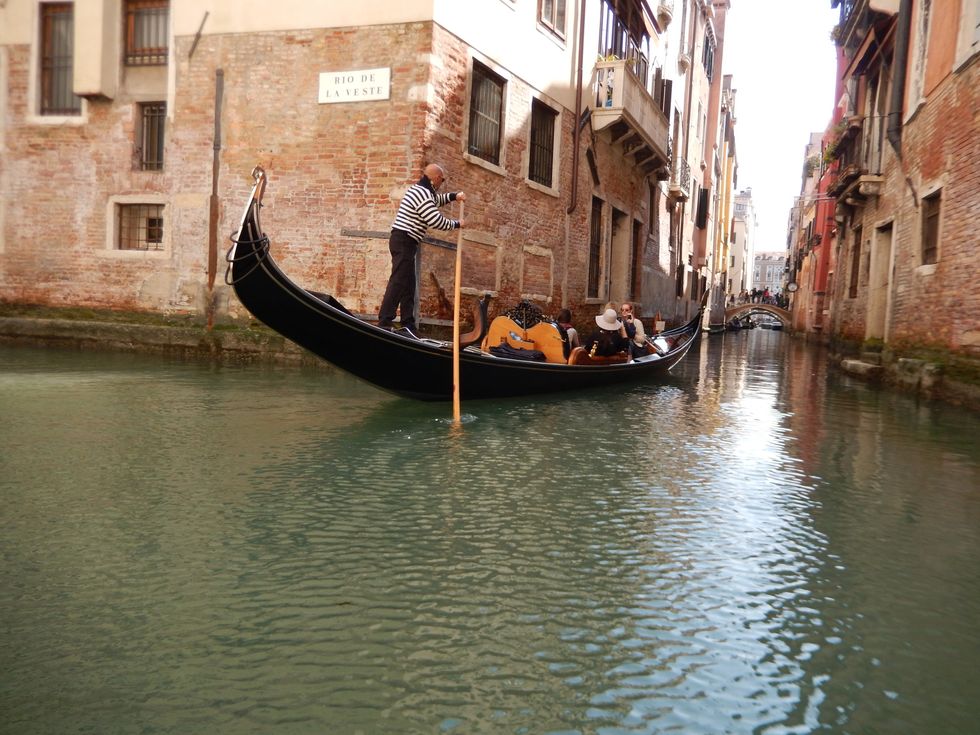 I truly hope after reading this article that you are more than intrigued to travel to these incredible European countries! I would travel to all these countries again in a heartbeat! Even though I did not cover all of the endless, magnificent monuments, attractions, and events, there is much more that these countries have to offer for the traveling heart!