I have been a fan of the show The Vampire Diaries ever since the first time I watched it. The drama, the love, the power of this show is indescribable. Whether it be Bonnie's never-ending dedication to her friends or Kai's evil schemes, something about the characters developed throughout the show keep the viewer intrigued and wanting more.
As someone who has obsessed over this show, seen every episode of all eight seasons countless times, I feel qualified to rank the characters in order based on their development throughout the show and who I've been drawn to the most.
And it only makes sense that the Damon Salvatore takes the number one spot...
WARNING: Possible spoilers ahead!!
Damon Salvatore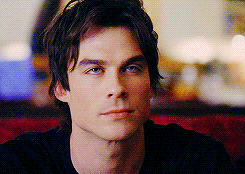 giphy
Damon Salvatore is the reason Ian Somerhalder is now one of my favorite actors. Even though Damon constantly hurts people and messes up often, you can't help but fall in love with him. Watching him as he becomes a better vampire and a better person for the girl he loves is an incredible journey. His sarcastic and goofy personality is what personally draws me to his character.
Bonnie Bennett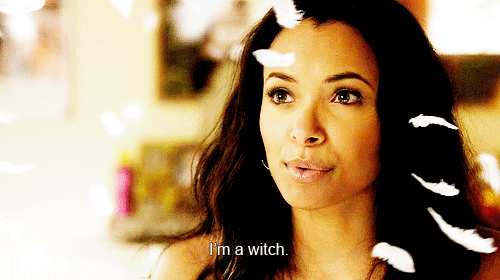 giphy
Bonnie Bennett rightfully takes the number two spot. Although she isn't always the main character, I would consider her the most genuine, kind, and moral person in the show. She is incredibly selfless and is willing to sacrifice anything and everything, even her own life, to save the people she cares most about. Not only is she a great friend, she is also a powerful, independent, and inspiring female character.
Stefan Salvatore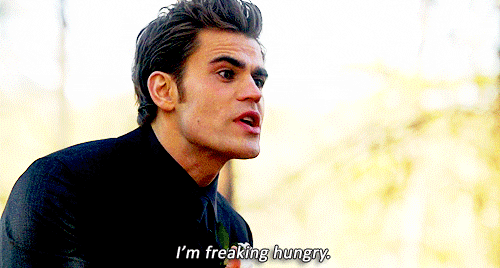 giphy
Stefan Salvatore is a complicated character, dealing with a constant internal struggle. I believe Stefan is the most important character of the show, as the show is about his life and his journey. Although the relationship between him and Elena was powerful and emotional, his relationship with his brother was even more meaningful. The bond between Stefan and Damon started off weak and strained, but by the end of the series their relationship became strong and impenetrable.
Caroline Forbes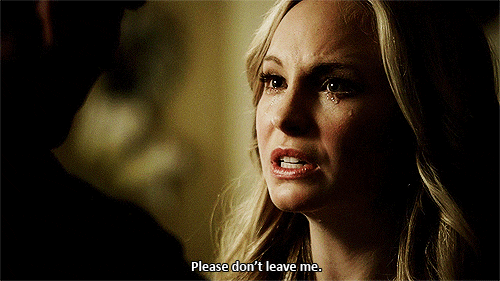 giphy
Caroline Forbes hands down has the best character development out of everyone in the show. To be completely honest, in the first couple seasons Caroline was one of my least favorite characters because she was entitled, selfish, and simply annoying. But after she turns into a vampire, her character changes into an intelligent, strong, and caring person that I'd be incredibly lucky to be friends with. Sadly, Caroline constantly gets chosen last and comes second to Elena. I believe she deserved better.
Kai Parker
giphy
Kai Parker deserves the fifth spot just because of his unwavering ability to make me laugh. His insanity and sociopathic tendencies, although disturbing at times, make him an interesting and somehow likable villain. He is also able to garner our sympathies with the story of his traumatic childhood and lack of affection.
Katherine Pierce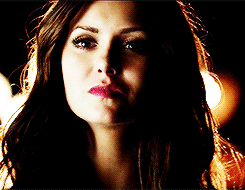 giphy
Katherine Pierce is the most careless and badass character in The Vampire Diaries. She's strong, independent, and confident. Even though her complete focus on her own survival isolates her from others, she continues to be intimidating and unbreakable. Although she's often a villain in the show, her courage and assertive personality make it nearly impossible not to love her.
Niklaus Mikaelson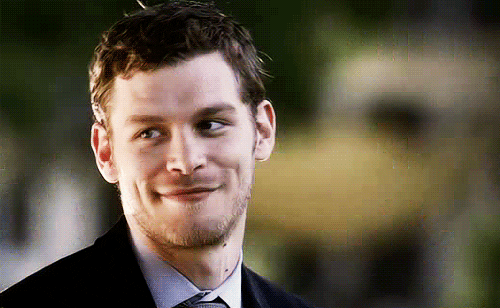 giphy
Taking the seventh spot is Klaus Mikaelson. Although he plays a more prominent role in The Originals (another amazing show), Klaus's role in The Vampire Diaries is also essential to the plot. His allure stems from his ability to play the evil villain while still being loved by the viewer. As all Klaroline supporters know, Klaus' relationship with Caroline is endearing and allows all Klaus' mistakes to be forgiven just for the hope that they will end up together.
Elena Gilbert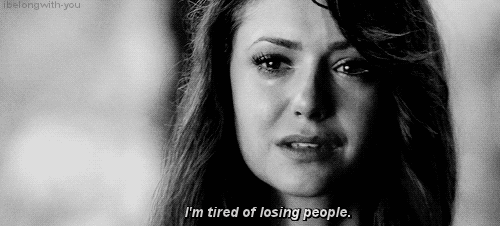 giphy
Elena is arguably the main character of the entire show. She's incredibly empathetic, kind, and selfless. Her story is also extremely depressing. Her childhood was traumatizing and she is constantly losing the people she loves. Although I do feel bad for her, I gave her the eighth spot because she is always playing the victim and toys with Damon and Stefan's emotions throughout the series. Because of how loved she is by the Salvatore brothers, she holds immense power over them and often uses that power for her own desires.
Alaric Saltzman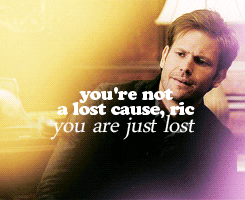 giphy
Alaric Saltzman is a genuinely good guy. After Aunt Jenna dies, Alaric swoops in to take care of Elena and Jeremy without hesitation. He's forgiving and is loved by pretty much every other character. I personally love him, but I did give him the ninth spot because I don't see him as an essential character for the overall main plot of the show.
Jeremy Gilbert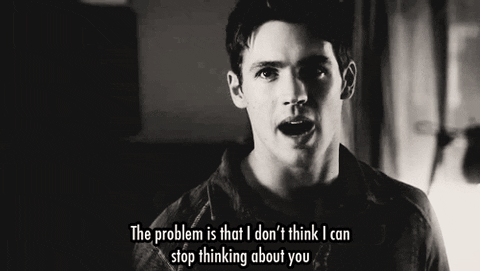 giphy
Jeremy Gilbert gets the tenth spot. Although I do like him as a person, he constantly goes through the same struggle. He tries to help his family, ends up getting hurt, then has to leave his hometown to "recover". His character does not develop as well as the others in my opinion and his plot is somewhat repetitive. Having said that, I also think he's a strong and loving brother to Elena, which is the reason he made my list.
The Vampire Diaries is an incredible show that will forever stay one of my favorite television shows of all time. Each and every one of the characters add to the plot to make a successful, binge-worthy series. Thank you for obsessing over Damon's eyes and Kai's humor with me. (P.S. please notice Matt Donovan was not included on my list, and for good reason).