It's just common sense that your TV is great for a lot of things. Whether it's Netflix or E!, you can count on the TV to provide you with hours of mindless entertainment. However, some seem to forget about the wonder that is "As Seen on TV" products. If you've ever randomly turned on the TV at 3 a.m. and ended up sucked into an infomercial about a blender that will change your life, be your new best friend and do your taxes for you -- all for two easy payments of your left arm and your first born -- you know just how great these products are. If you haven't been #blessed enough to have such an encounter, don't worry. I've rounded up the best stuff you really don't need. I dare you to make it through this article without buying something.
7. The Great American Steakhouse Onion Machine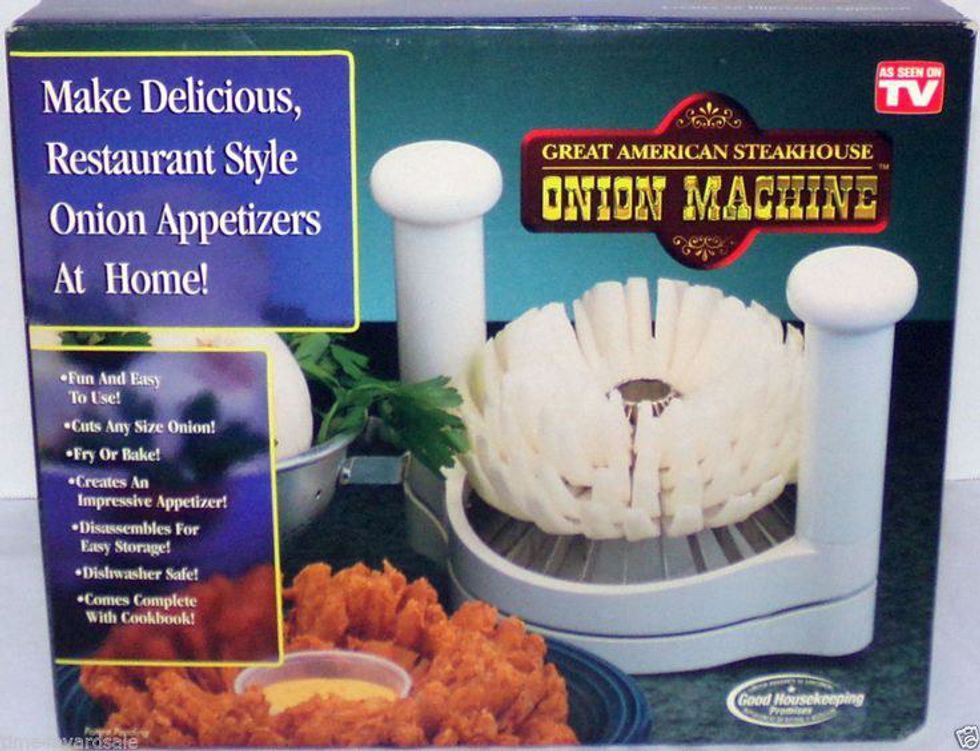 Have you ever gotten a "Bloomin' Onion" from Outback Steakhouse? Did you know that ordering, receiving and eating a "Bloomin' Onion" from Outback Steakhouse takes less time than saying the name of this As Seen on TV product? I don't know about you, but there is nothing I would rather spend $39.95 on than something that has this kind of feedback on Amazon:

More Like "Bleedin' Onion"

Also, for something that is a knockoff of an Australian themed restaurant product with the word "American" thrown in, it was definitely made in China.
6. Sauna Pants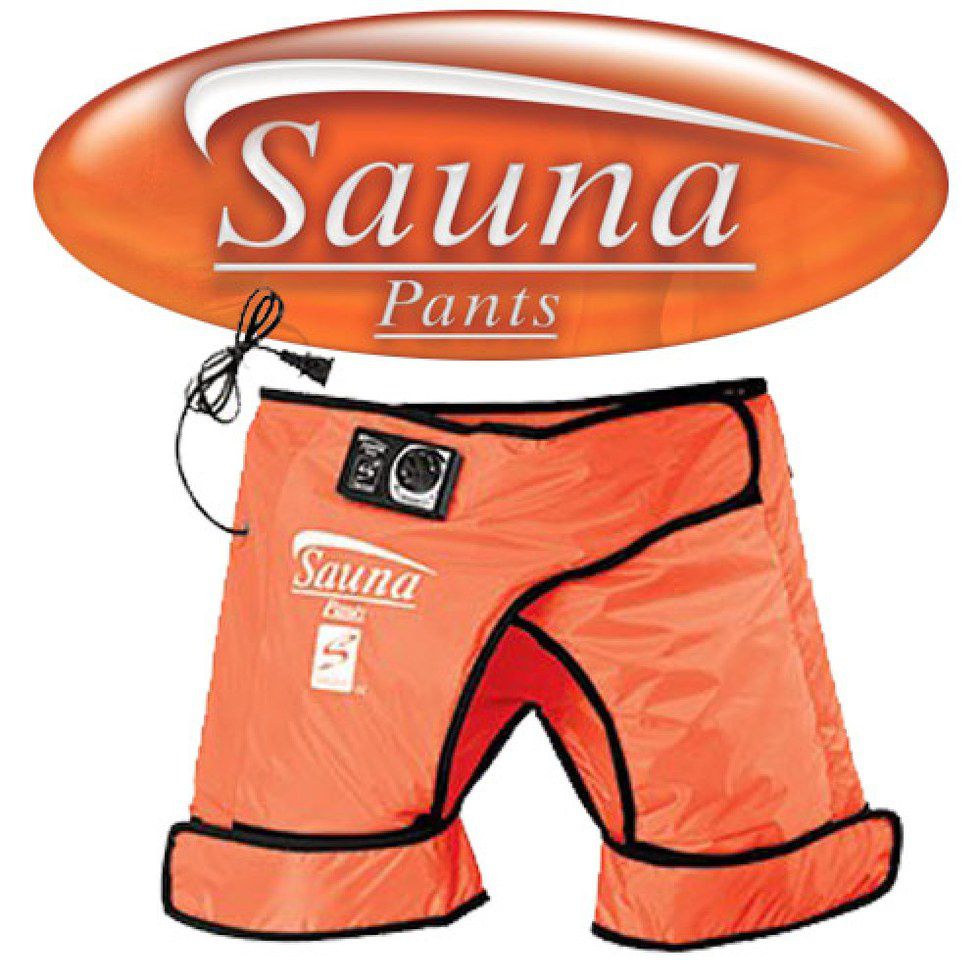 If you've ever used the expression "I'm sweating my *ss off," boy, do the As Seen on TV folks have a product for you. If you want to say "I'm sweating my *ss off" without speaking metaphorically, I'd suggest you invest $39.95 in "Sauna Pants." Not positive what the benefit of these is, exactly, but I'm pretty sure just going outside on a hot day will have the same effect.
5. Night View NV Glasses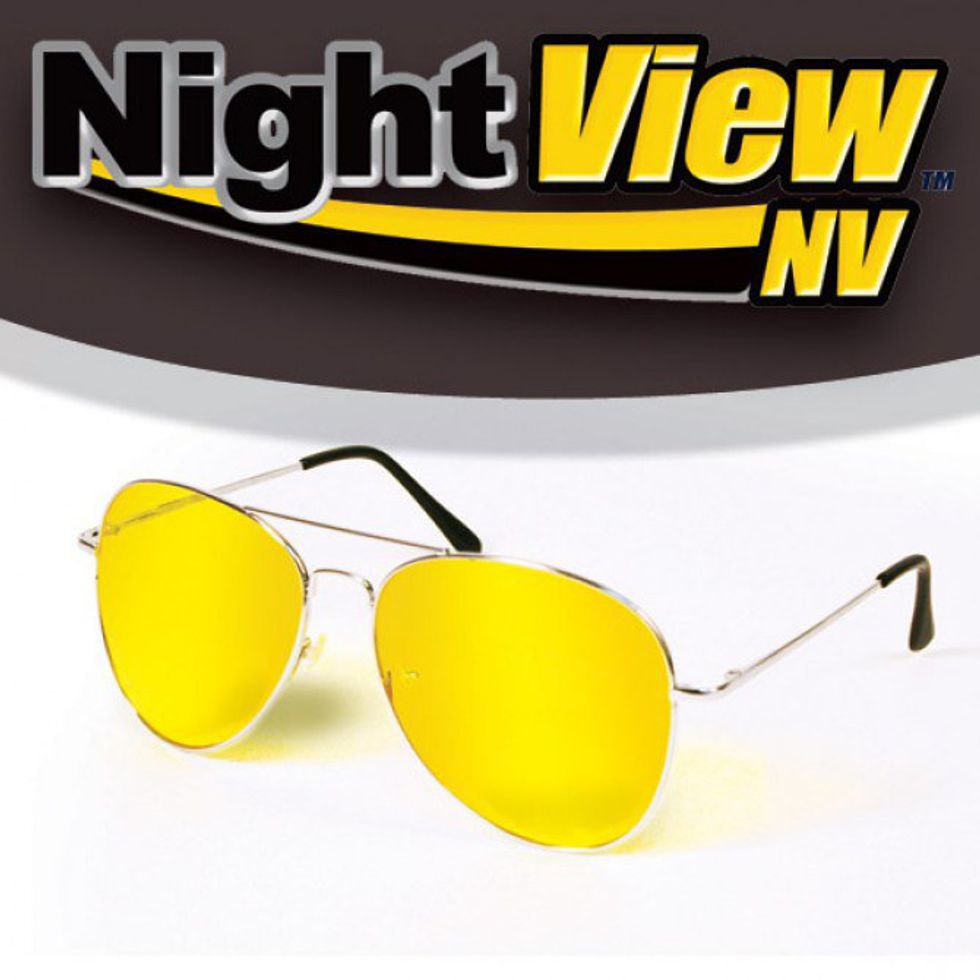 You know that tool who wears sunglasses at night? For the low, low price of $9.95, you too can look like just as much of a jerk. These yellow tinted shades are meant to help you see better at night, because sometimes turning on your headlights is just too much work. The people can't get enough, as seen in this almost poetic review: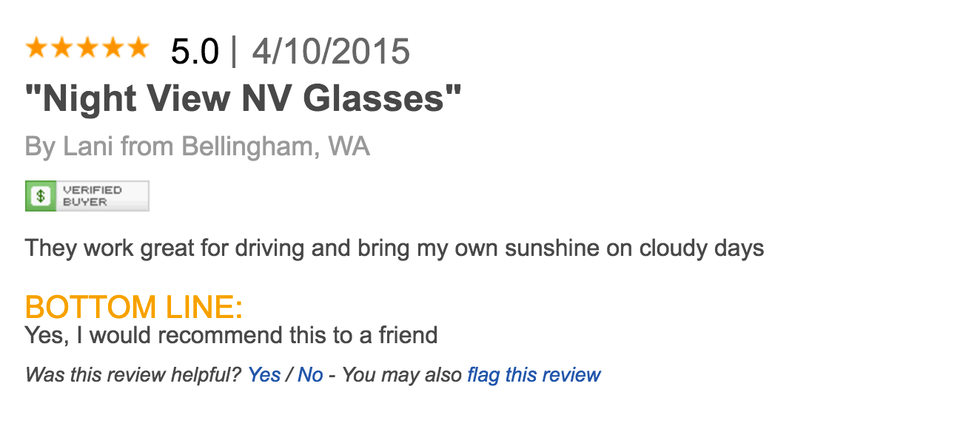 Just when you thought Night View NV Glasses couldn't get any better, they now come in clip-on form. I'll just leave this here.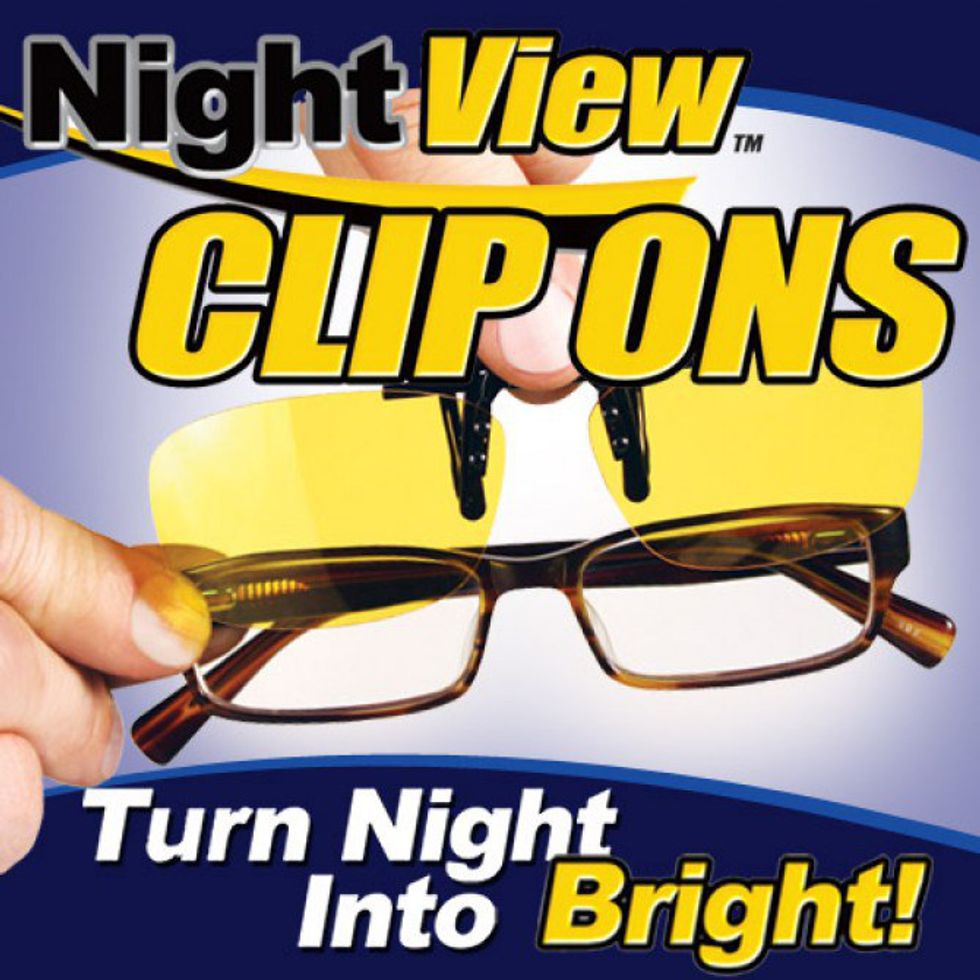 4. EZ Stringer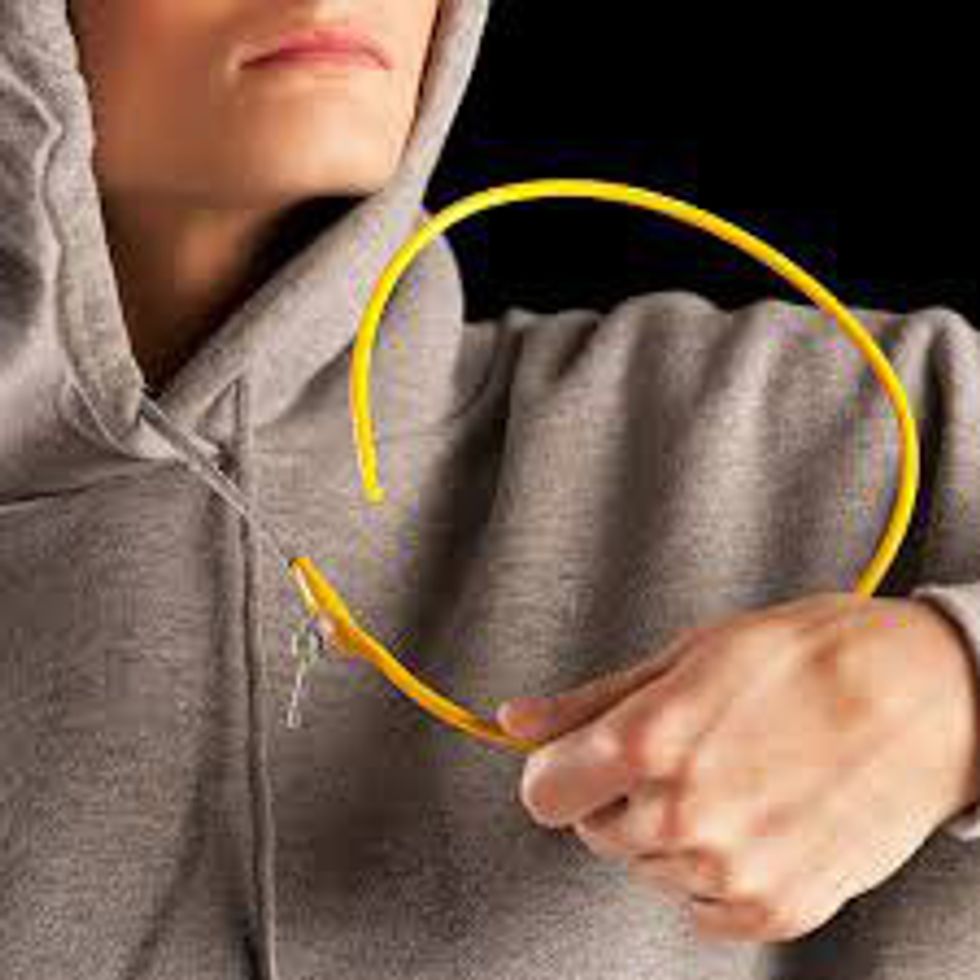 If you are so busy that you cannot find five minutes to fix the string on your clothing, an investment in the "EZ Stringer" could be an extremely worthwhile investment. I am also assuming this is only worth it for those whose wardrobes are made up entirely of cargo pants and hoodies. Here's an excerpt from the "EZ Stringer" website:
"The EZstringer came about when my beloved cargo pants fell victim to a clever culprit, the errant drawstring. I spent 45 frustrating minutes trying unsuccessfully to restring them with a coat hanger and safety pins. Not wanting to buy a new pair of cargos, I decided to invent a product to help solve this common clothing crime."
Well, at least there's some solid alliteration in there.
3. Anti-Snore Strap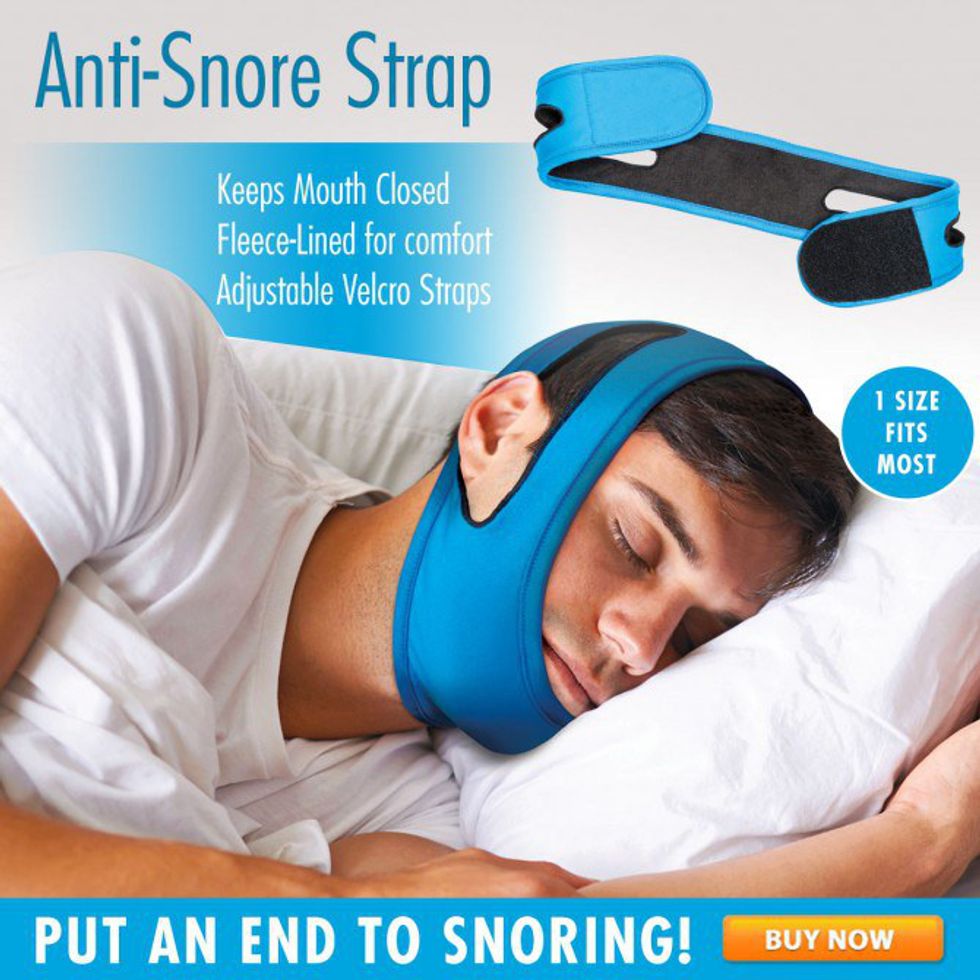 Is your partner repelled by your loud snoring? Would you like to repel them even more? If your answer is yes, the "Anti-Snore Strap" is perfect for you. Not only will you probably still snore, but you will also look like a freak in this fleece-lined face sling. The only thing this does is keep your mouth shut while you sleep, so subtle suffocation may also occur.
2. WaxVac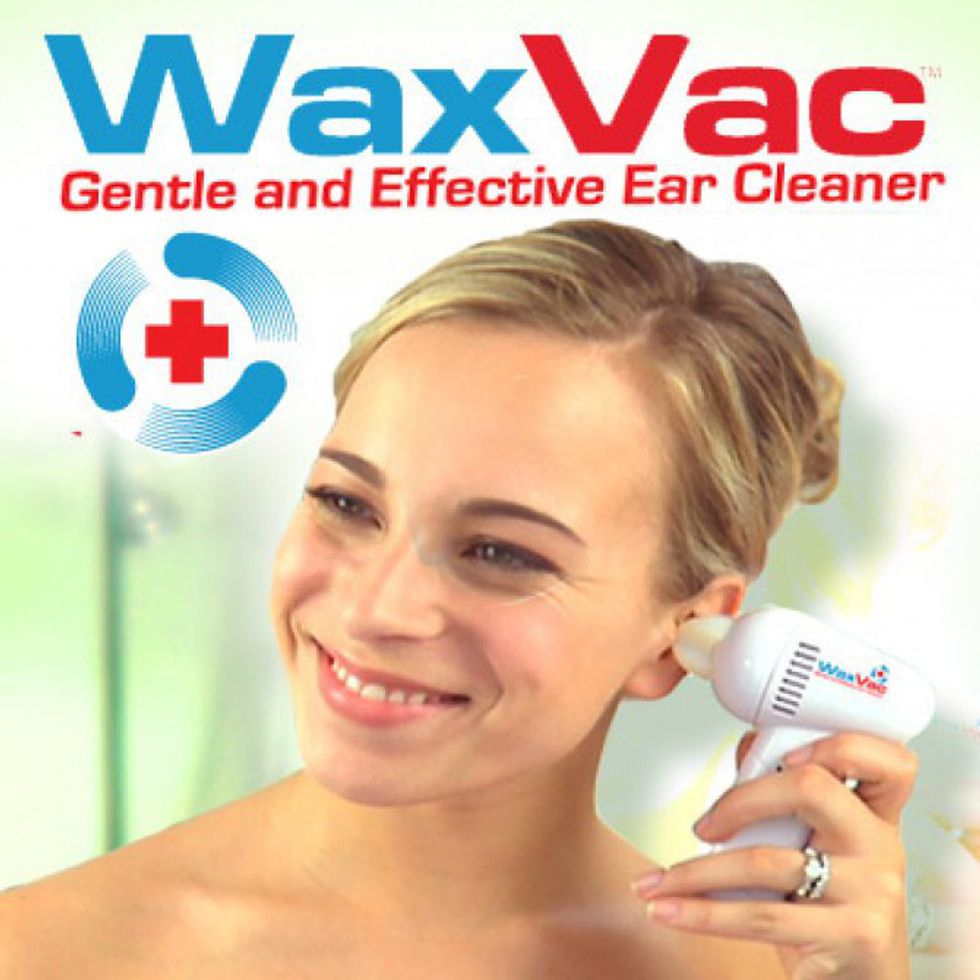 The WaxVac claims to be a "natural" solution to cleaning your ears because shoving something that requires two (not included, by the way) AA batteries into your ear canal is so natural. The WaxVac literally sucks the wax out of your ears, which is not only disgusting, but also something a Q-Tip could do. The best part of the WaxVac, however, isn't its ability, but rather the photos of the happy people using the WaxVac. Enjoy.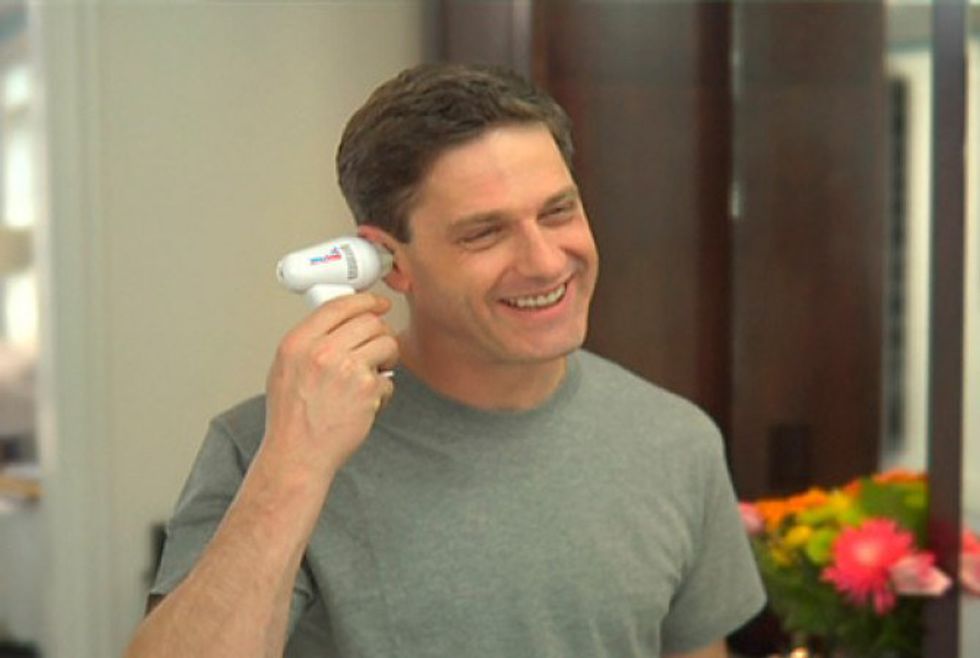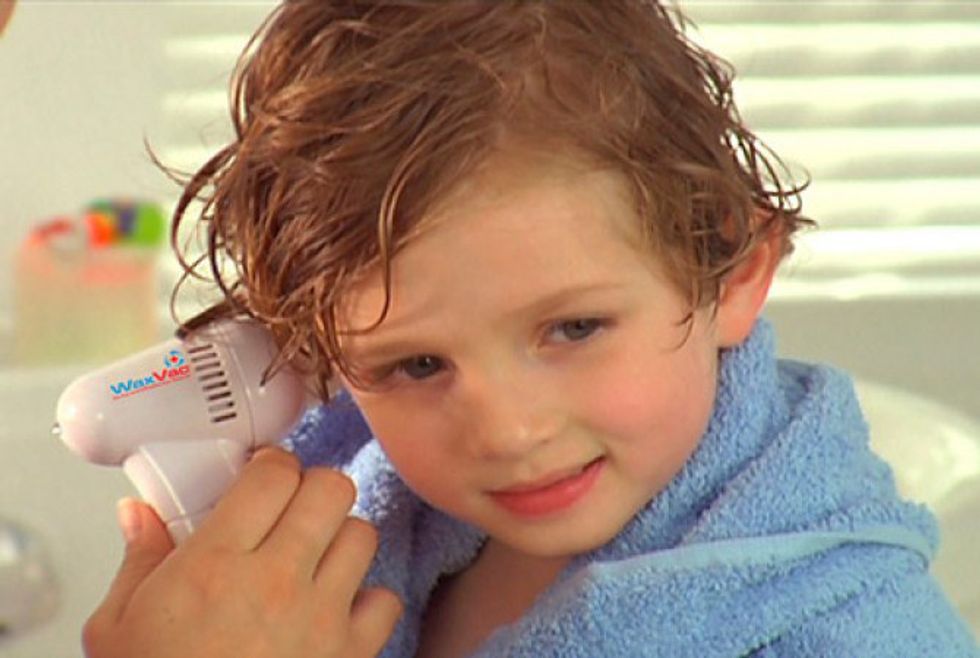 1. Bowl Brite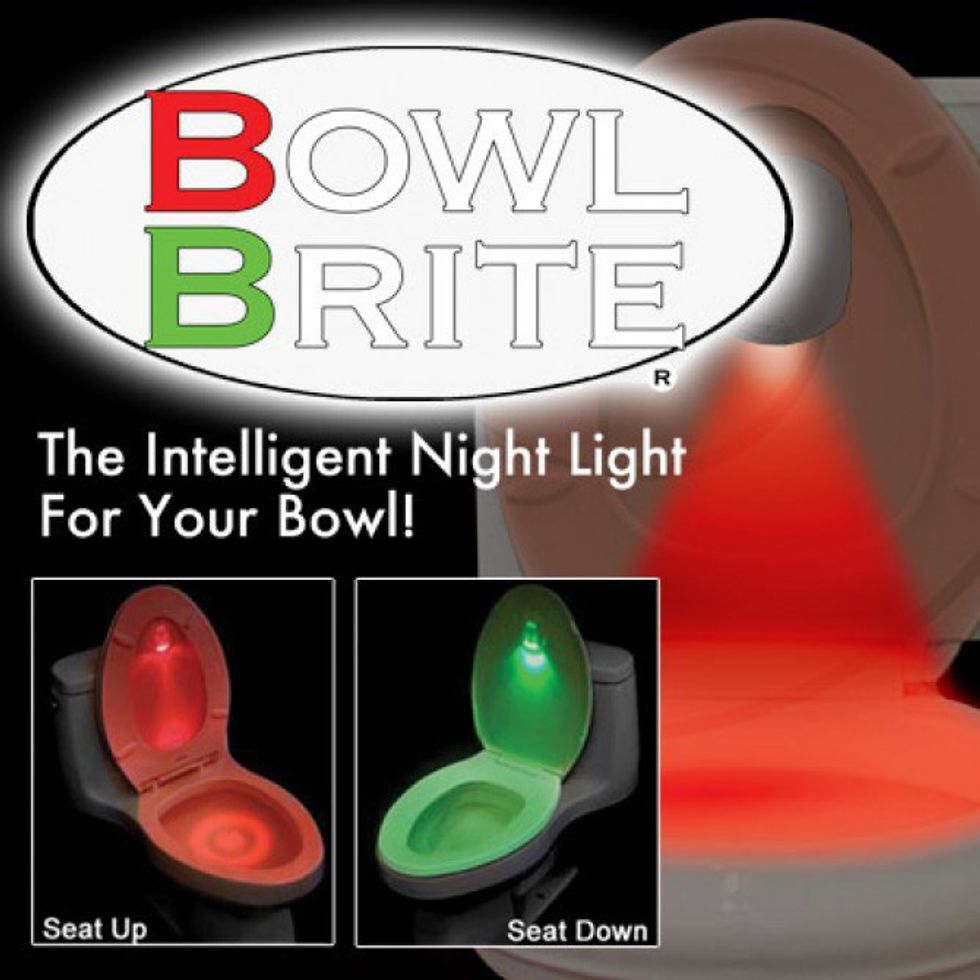 If the altered spelling of "bright" didn't tip you off already, you can probably guess this is a quality product. I found this in the clearance section of the "As Seen on TV Website," so I have no doubt in the abilities of this product. If you ever have trouble, say, turning on the bathroom light when getting up to go in the middle of the night, the "Bowl Brite" is the solution for you. It uses a "soothing light children will love" (their words, not mine) that uses different colors to show you if the seat is up or down, something the human eye is also capable of. Sidenote: when I first saw this product, I accidentally misread the name as "Bowel Brite," which is probably the reason it's on clearance.
See, what did I tell you? All these products are things that are absolutely necessary to your daily life. How did you possibly survive before?