I have never and will never be a makeup girl. I wear it on occasion with the limited knowledge I have, but it has never been a talent of mine and I'm very okay with that. However, there is one element to makeup that really gets me excited: liquid lipstick. I just feel like it's a really easy and fun way to make a simple look your own.
I kind of became obsessed with purchasing liquid lipsticks this summer and I have come up with my top five favorite brands for y'all to enjoy with me.
5. Jordana Sweet Cream Matte Liquid Lip Color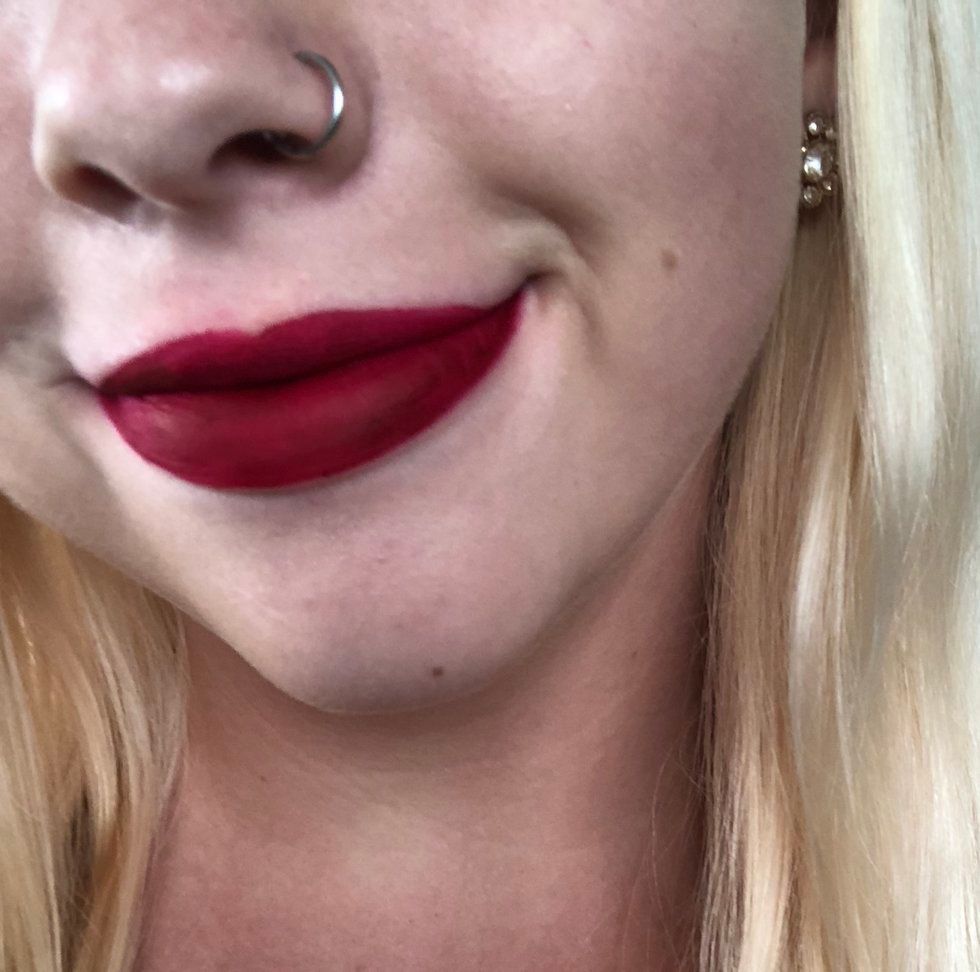 Shade pictured: Red Velvet Cake.
Kate Tayler
Price: $5, easily purchased

Color variety: 26 shades in many different colors
Last: Perfect for a night out, but comes off while eating and drinking
This lipstick was my favorite for a while, but I've found some more expensive ones that stay on longer and nicer. However, the price of this lipstick is absolutely unbeatable and has pretty decent quality for what it's worth.
​4. Focallure Matte Lips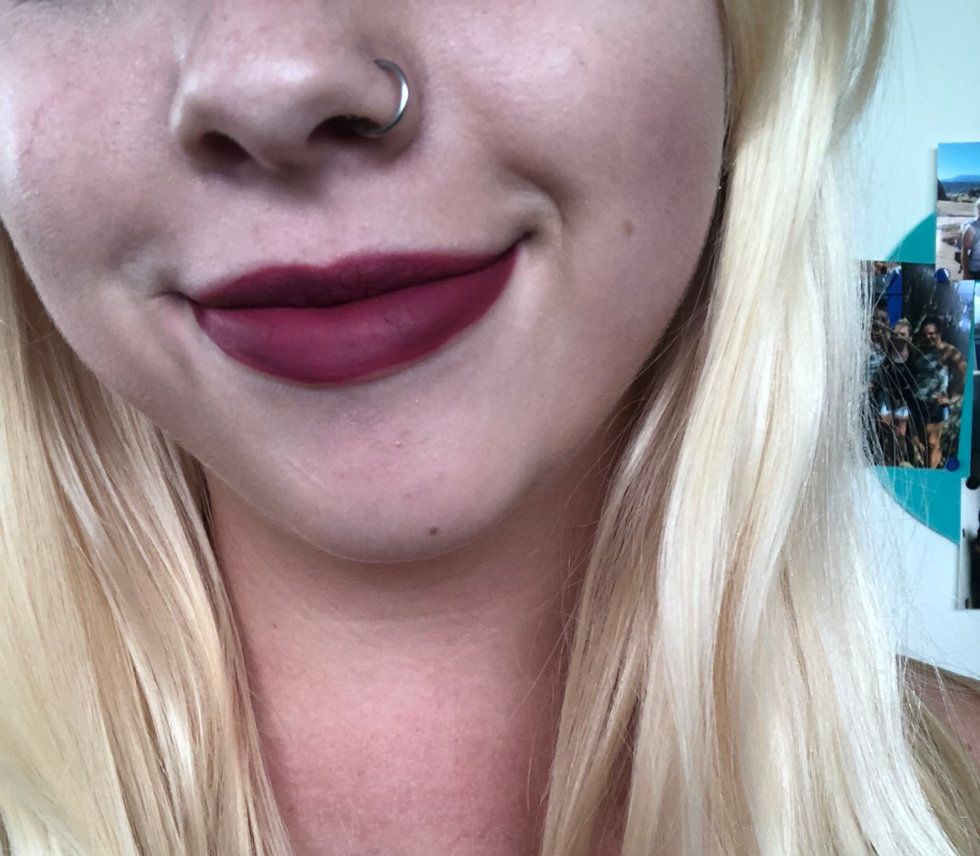 Shade pictured: Wine.
Kate Tayler
Price: $8-$15

Color variety: 63 shades in matte and metallic options
Last: Stays on for a while, but incredibly messy when first applied.
I ordered this online and it took 18 long years to get here, but it turned out to be a pretty good purchase. It wasn't terribly expensive and looks pretty nice on and stays for a while. Definitely a solid purchase.
​3. Lipsense by SeneGence Long Lasting Liquid Lip Color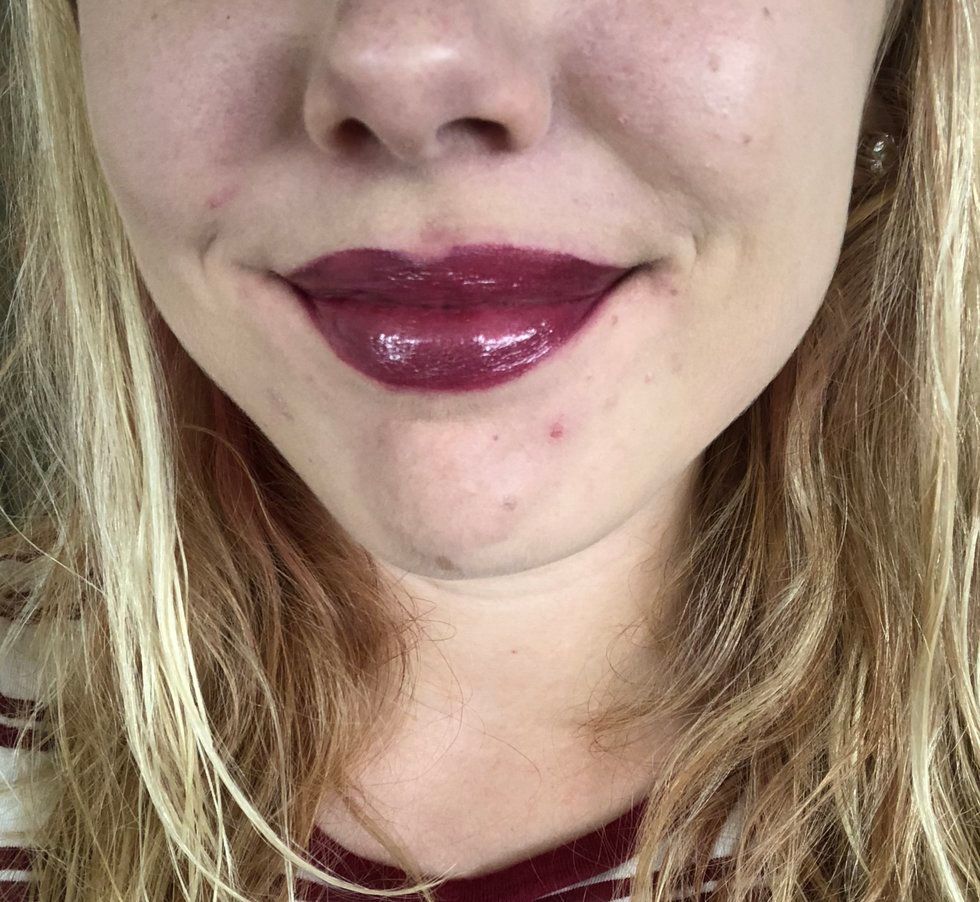 Lipstick shade: Napa. Lip gloss shade: Rose.
Kate Tayler
Price: $20+ for color and gloss

Color variety: 65 shades of lipstick, 14 glosses
Last: Takes an act of God to take it off
This is harder to come by as you have to purchase Lipsense from a distributor, but you can find one on the website. This stays on for 5ever, but you need the gloss and lipstick for it to work. This is definitely on the pricier side in terms of lipstick, but it looks nice and stays on pretty well too.
2. Anastasia Beverly Hills Liquid Lipstick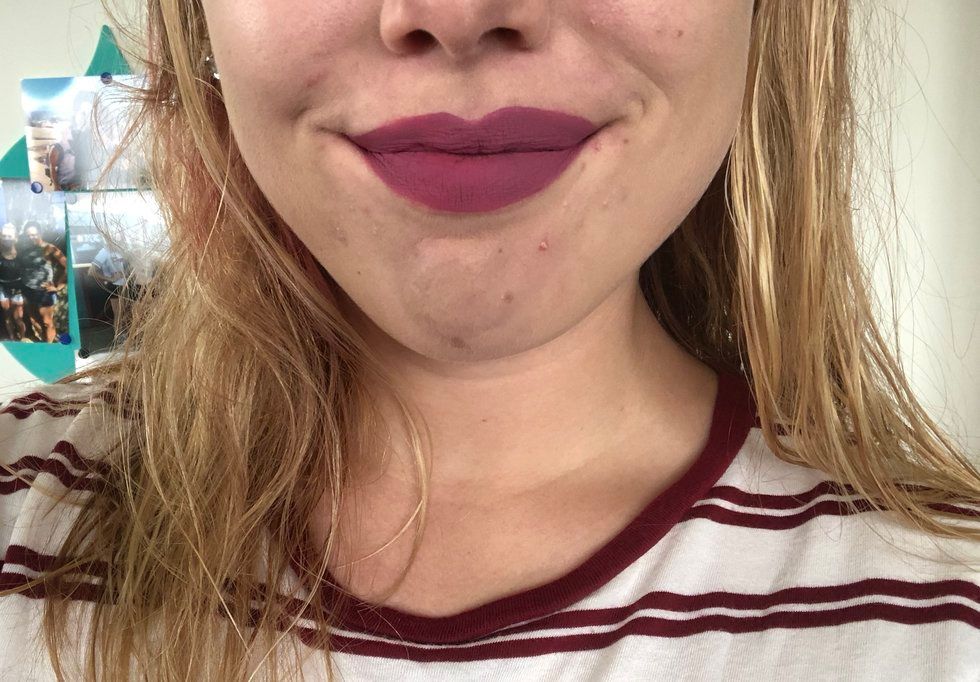 Shade pictured: Soft lilac.
Kate Tayler
Price: $20 a tube

Color variety: 45 shades, but some shades are frequently out of stock
Last: Very long-lasting!
This is the smoothest liquid lipstick I own. I got it in a BOGO deal and it was worth every penny. You definitely get your money's worth from this product and I would definitely recommend. The only reason this didn't get #1 is because you do need to reapply almost all of it if you eat with it on.
​1. Gerard Cosmetics Hydra-Matte Liquid Lipstick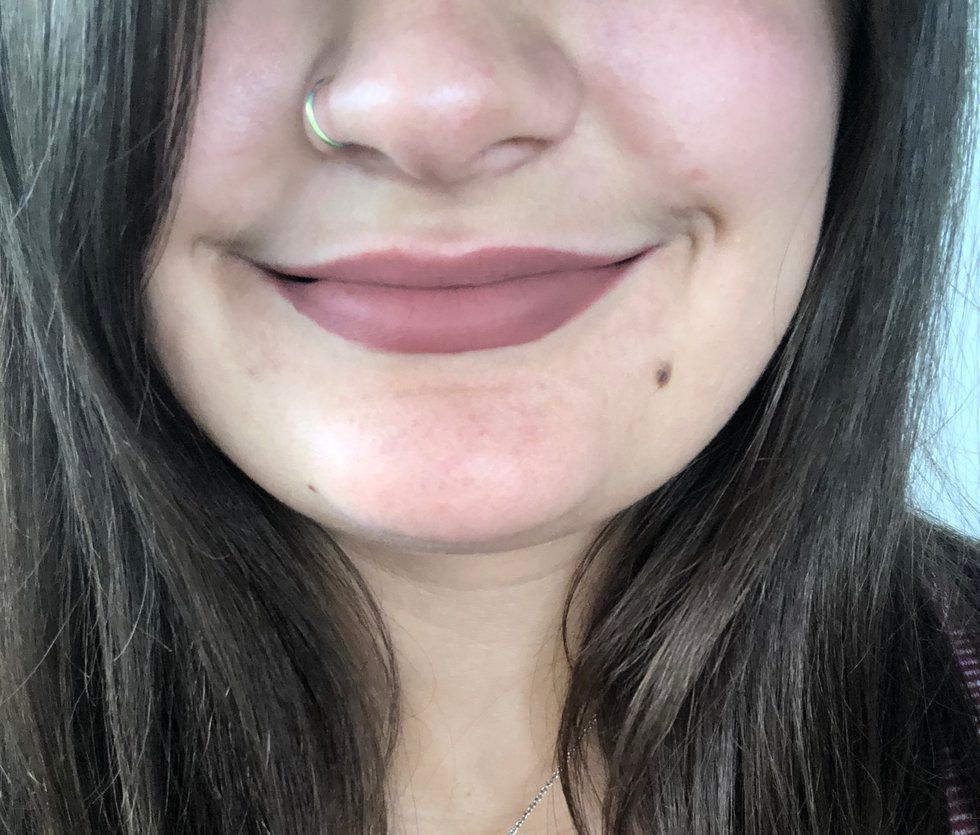 Shade pictured: 1995.
Kate Tayler
Price: $8-$15

Color variety: 30 shades
Last: I ate two entire sushi rolls and this boi hardly had to be reapplied.
I absolutely love the quality of this lipstick for the price. It looks great, stays on forever, and is really fairly priced. This lipstick is the best and there's no topping it.