Whether you are studying abroad or just traveling to Florence, Italy, you can't not have gelato. Gelato is acceptable at any time of the day, and there are many shops around Florence that sell it. Although, you have to be careful when purchasing the right gelato.
The different types of gelato shops:
- overpriced
- too colorful - those are the ones you want to avoid because everything used is mostly artificial
- overflowing gelato - the ones you want to avoid
- non-overflowing gelato - the ones you should go towards
- organic
- small
- big
- vegan/non-vegan
- famous
- not so famous compared to others
- euros only
- euros/cards
While there is gelato all over Italy, Florence makes some of the best gelato I've ever had.
One day this past March, I even skipped a class to go on a gelato tour I had signed up for that I didn't want to miss. I don't normally skip classes, but this was a chance to try new gelato, and who could pass up that opportunity?
I only mentioned a couple of places that really stood out to me on the tour, and then some were found during my free time!
1. Edoardo - il gelato biological.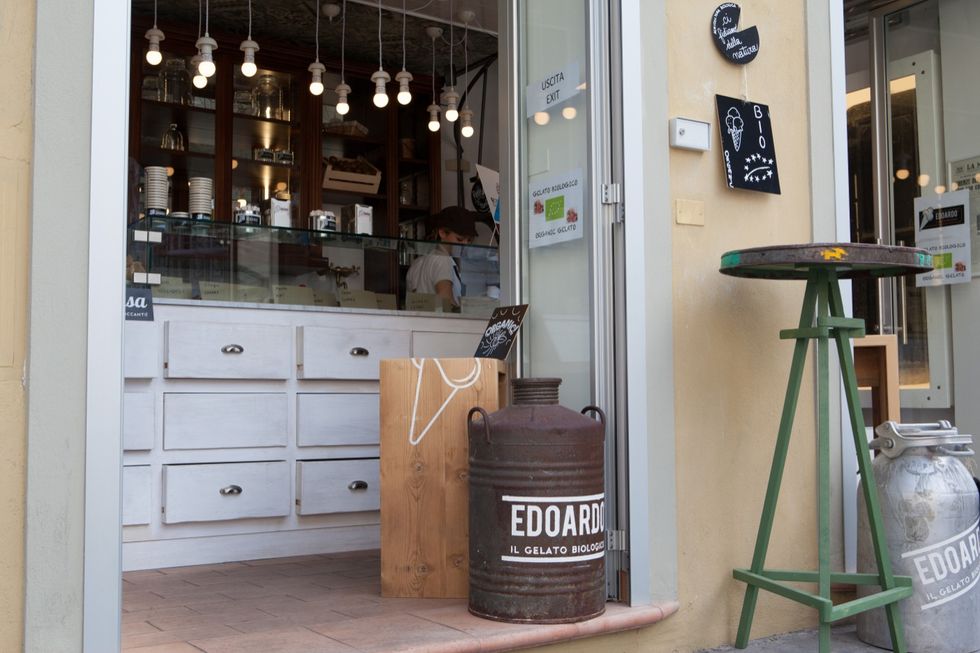 Located on Piazza del Duomo 45r, this place is open every day from 11:00 am to 23:30 pm (11:30 pm), and it also has an excellent rating on Trip Advisor.
Benefits:
- they're organic
- free from additives, coloring, preservatives, adjuvants, chemically synthesized productive factors, and GMO
- handmade gelato and cones - known for how fresh they are
- unique flavors
- fantastic staff
- the shop was aesthetically pleasing
Because Edoardo has unique flavors, I highly recommend trying these two, "Cannella (cinnamon)" and "Mela (apple)" together on a cone - you will thank me.
2. Grom - il gelato come una volta.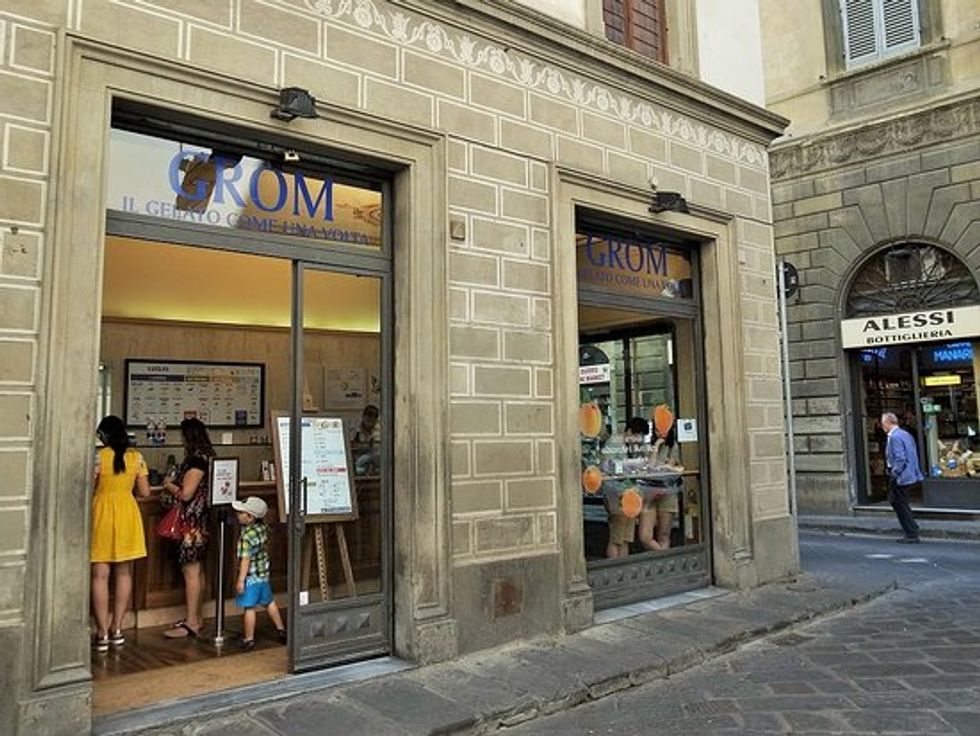 Another organic gelato place! The organic gelato shops are really the best because you know the gelato is going to taste amazing. Not to say that the non-organic gelato places I will mention are bad - they aren't at all. However, I did grow up with a Mom who tries to buy everything she can that's organic - so I've been going towards those foods more because they're healthier for you.
Anyways, Grom is located on via del Campanile Angolo via delle oche, right before the Duomo area as I recall. They are open from April to October, and November to March - both of these month slots have different hours/days of operation.
Benefits:
- organic
- gluten free
- fresh-tasting flavors
- free of artificial colorings, aromas, and preservatives/emulsifiers
- uses high-quality fresh milk
- cage-free eggs
- 100% natural
- not just gelato: fruit sorbets, hot chocolate, granita siciliana (Italian ice), shakes, and frozen fruit bars
The two flavors I had tried were actually fruit sorbet because I wanted something lighter compared to the richer gelato flavors I previously tried. I had "Limone (lemon)" and "Pera (Pear)." I kid you not, Pera tasted exactly like a pear, as if I was just straight up eating the fruit itself - and it was totally satisfying.
3. Gelateria La Carraia.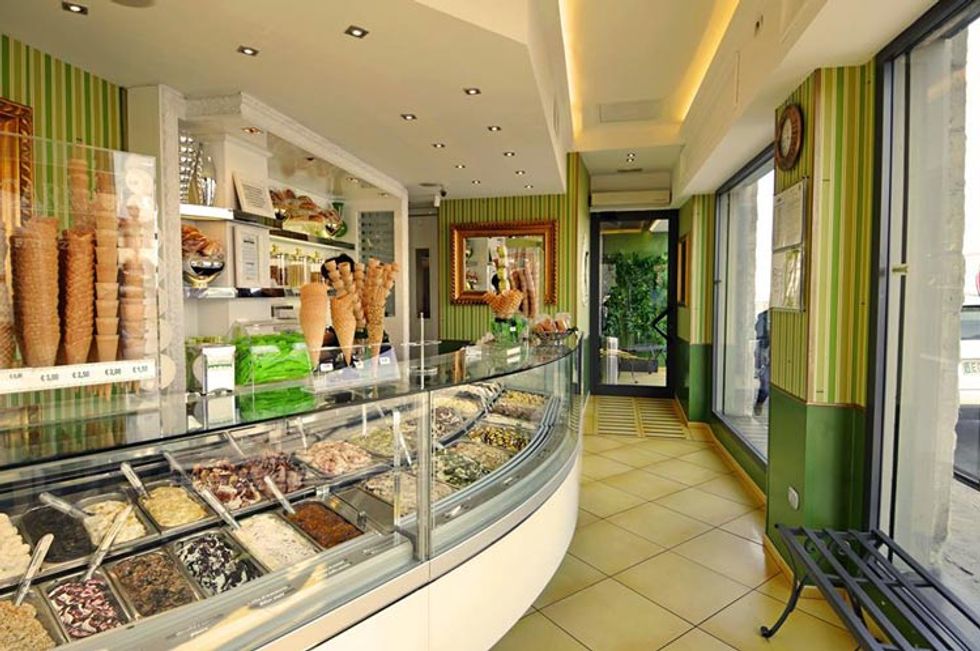 A tourist and a local's favorite. Located in two different areas of Florence, but I believe the most popular location is on Piazza Nazario Sauro 25r.
Something that you should keep in mind while buying gelato, is that you shouldn't pay more than 2 euros for it. Anything over that is considered overpriced. I once ate a gelato in Florence at this touristy gelato shop, because even though the gelato was overflowing, the lines were always so long and I wanted to know what the hype was about. The gelato cost 8 euros - which is so expensive, it didn't even taste that great, and they don't take cards.
Besides that one bad gelato experience, I've always had a great experience at Gelateria La Carraia, and my go-to flavor was "Chocolate Mousse."
4. Amorino - gelato al naturale.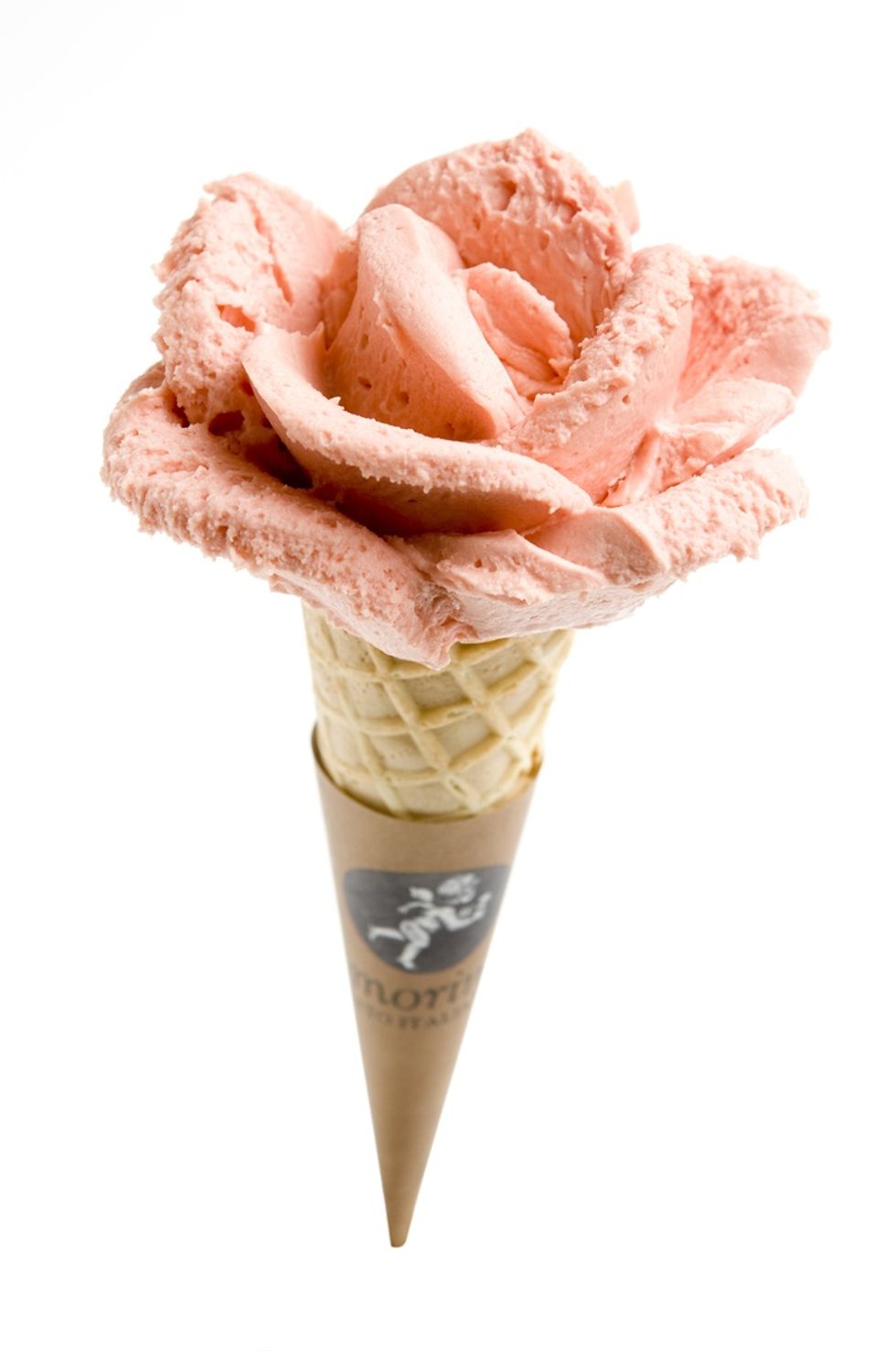 Home of the gelato roses, and located on via del Corso 44/46r.
For years on social media, mostly tumblr, I have seen pictures of all these gelato roses, and I knew they had to be from Italy, or Rome, to be more specific. Except I didn't find one shop in Rome that made gelato into an edible rose.
Turns out in Florence, I was walking past this place multiple times a day for over a month, and I didn't even notice it.
My friend and I walked in, and we looked like kids at a candy store, except we were adults amazed at gelato and macarons and waffles with glistening eyes - oh my!
We were also adults who ate pancakes and waffles for dinner at another place moments before and we just really wanted to eat an edible rose.
Benefits:
- vegan/non-vegan flavors
- huge variety of flavors
- edible roses!
- not just gelato: drinks, treats, and gourmet products
- gelato and macaron boxes to-go
- luxurious-feeling
I always stuck with pretty basic flavors when it came to gelato - unless something intrigued me. The two flavors for the rose were "Lampone (raspberry)," and "Limone (lemon)," and then I added a "Cioccolate (chocolate)" macaron on top!
5. Venchi - 1878.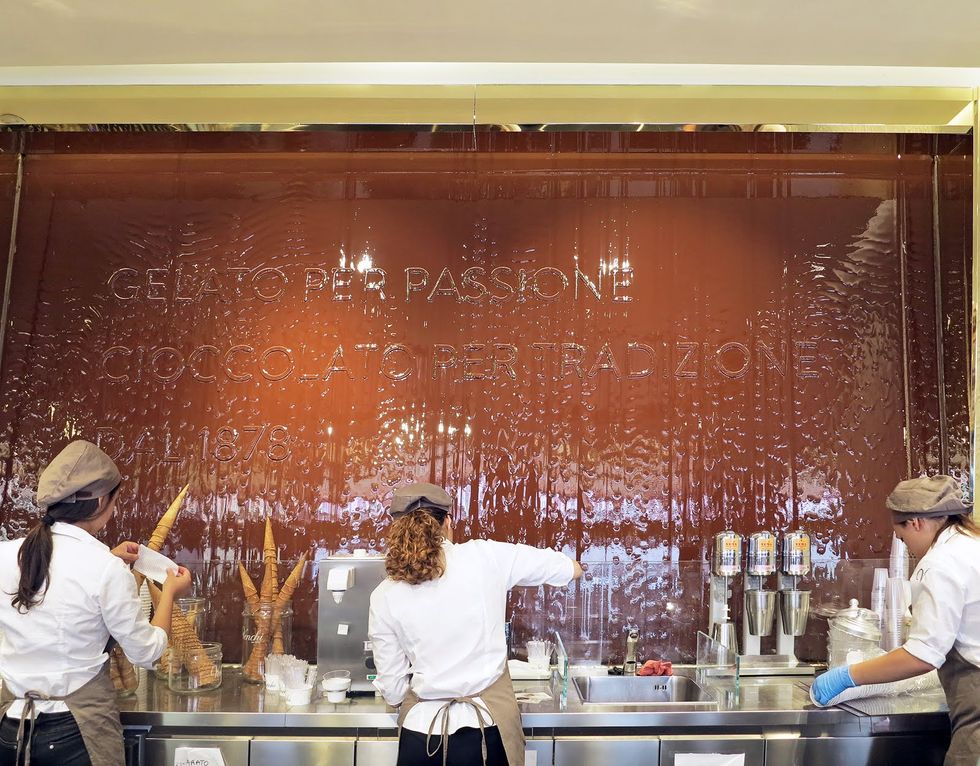 Venchi is probably the most famous out of all these shops.
There's even a chocolate waterfall wall constantly running, and you'll feel like you're in Willy Wonka's chocolate factory.
Benefits:
- big shop (compared to other gelato shops)
- not just gelato: candy, treats, chocolate spreads
- key ingredient: Piedmont Hazelnut - high-quality Italian confectionary
- gelato rewards card (similar to Pinkberry)