On September 21, 11 million Armenians around the world celebrated Armenian independence day. Situated in the Caucasus region, flanked by Turkey to the west and Azerbaijan to the east, Armenia is a tiny nation with a lengthy history dating back to biblical times — according to the Book of Genesis, Noah's Ark finally rested on Mount Ararat, the national symbol of Armenia currently located in Turkey. After 600 years of nearly continuous foreign occupation, beginning with the Ottomans in the early 16th century, the Republic of Armenia was finally established in 1991, upon the dissolution of the Soviet Union.
One of the unique anomalies about the country is the fact that it is home to only a third of the world's Armenians. That leaves 8 million scattered around the globe, many of whom were forced to leave the region as a result of the Armenian Genocide of 1915. Like countless other diaspora communities, Armenians have left their mark in their adoptive homes. In honor of 24 years of independence, I've compiled a list of famous Armenians you might not have known were Armenian.
1. Aram Khachaturian (1903-1978)
Born near Tiflis, Georgia, Aram Khachaturian became one of the most popular and successful composers to emerge from the Soviet Union. A contemporary of Prokofiev and Shostakovich, he was influenced by traditional Armenian folk music, incorporating oriental elements into his pieces. He is best known for his scores to the ballets Gayaneh and Spartacus, the former which features the famous "Sabre Dance."
2. Raymond Damadian (1936-present)
The next time you have to undergo an MRI scan (which hopefully is not anytime soon!), you have Armenian-American physician Raymond Damadian to thank. He first performed the procedure in 1977, in order to diagnose cancer in a human being. Damadian was the recipient of the Lemelson-MIT Prize's Lifetime Achievement Award in 2001, as "the man who invented the MRI scanner." He was also recognized by the Franklin Institute here in Philadelphia, where he received the Bower Award in Business Leadership.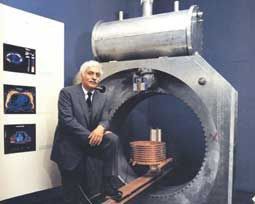 3. System of a Down
All four of this Grammy Awarding-winning rock band's members - Serj Tankian, Daron Malakian, Shavo Odadjian, John Dolmayan - are descendants of Armenian Genocide survivors. Three of System's five studio albums have debuted at number one on the Billboard 200, and they have been nominated for four Grammy Awards, winning "Best Hard Rock Performance" in 2006 for their song "BYOB." Earlier this year, System embarked on their "Wake Up the Souls" tour to commemorate the 100th anniversary of the Armenian Genocide and raise awareness about ongoing genocides worldwide.
4. Charles Aznavour (1924-present)
The French-Armenian singer, affectionately known as France's very own Frank Sinatra, has written over 1200 songs, sung in eight languages, and sold over 180 million records. He was named "Entertainer of the Century" in 1998 by CNN and readers of Time Online, a title he won against the likes of Elvis Presley and Bob Dylan. At 91, he is still going strong, involving himself in French, Armenian, and international politics. He was named French ambassador-at-large to Armenia, and, in 2009, Aznavour agreed to hold the office of Ambassador of Armenia to Switzerland.
5. Andre Agassi (1970-present)
"The Punisher." Eight-time Grand Slam champion. 1996 Olympic gold medalist. All of these describe retired professional tennis player Andre Agassi, the man the BBC identified as "perhaps the biggest worldwide star in the sport's history." Agassi, who is of Armenian heritage on his father's side, was one of the most dominant players on the court from the early-1990's to the mid-2000's. Nowadays, he focuses his energy on providing educational opportunities and activities to at-risk children in southern Nevada through the Andre Agassi Charitable Foundation, founded in 1994.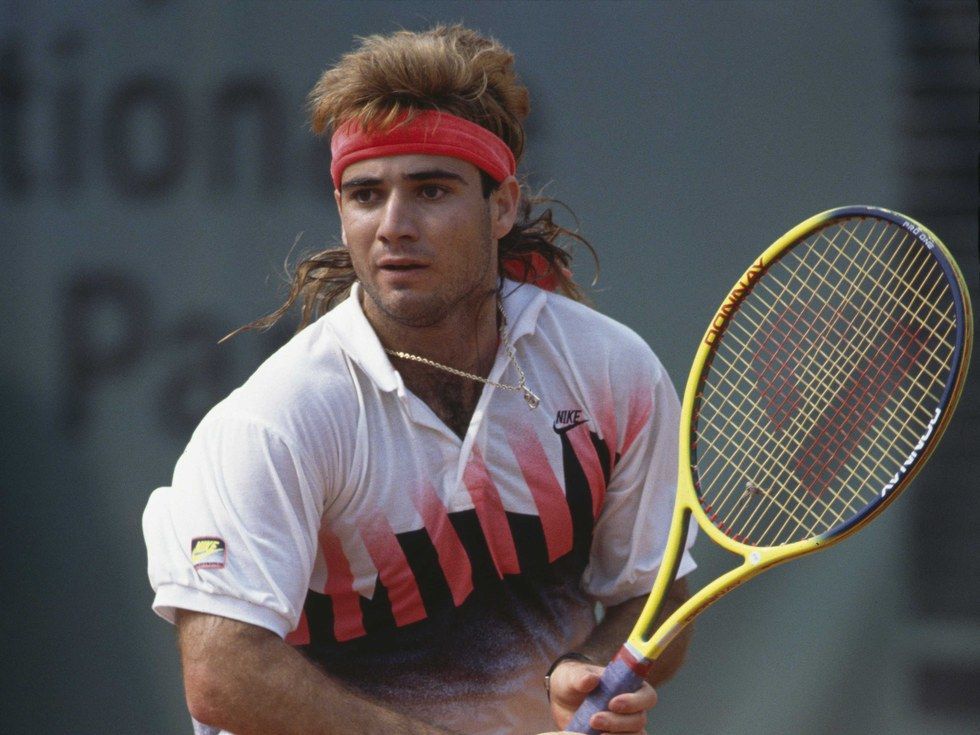 *6. Kardashian Family (Special Mention)
America's "royal family." I don't think this one needs any explanation. As much as it pains me to associate the Kardashians with the likes of Khachaturian and Damadian, this family has been instrumental in raising awareness about Armenia and Armenian issues among the American public. From Kim and Khloe's trip to Armenia in April — which premiered this week on E! — to their tweets every April commemorating the Armenian Genocide, the Kardashians have managed, if nothing else, to educate their fans (and critics) about a country which does not get enough media coverage.