We all know the best part of Valentine's Day isn't the chocolate and stuffed animals, but watching 50 Shades binge eating ice cream with your friends and, more importantly, the Valentine's Day memes.
We all remember February 14th in elementary school. There was always a party where everybody gave out those Valentine cards that said "To: From:" and a cute message. And we all know you weren't that loved if you didn't get the Hannah Montana or High School Musical one.
Growing up, Twitter has put a new twist on these cards, replacing the once innocent messages, with inappropriate jokes. That's the best part of Valentine's Day.
Here's a list of twenty that made me laugh, in no specific order:
(Disclaimer: I kept these PG, although the ones that make you really laugh are at least PG-13)
1)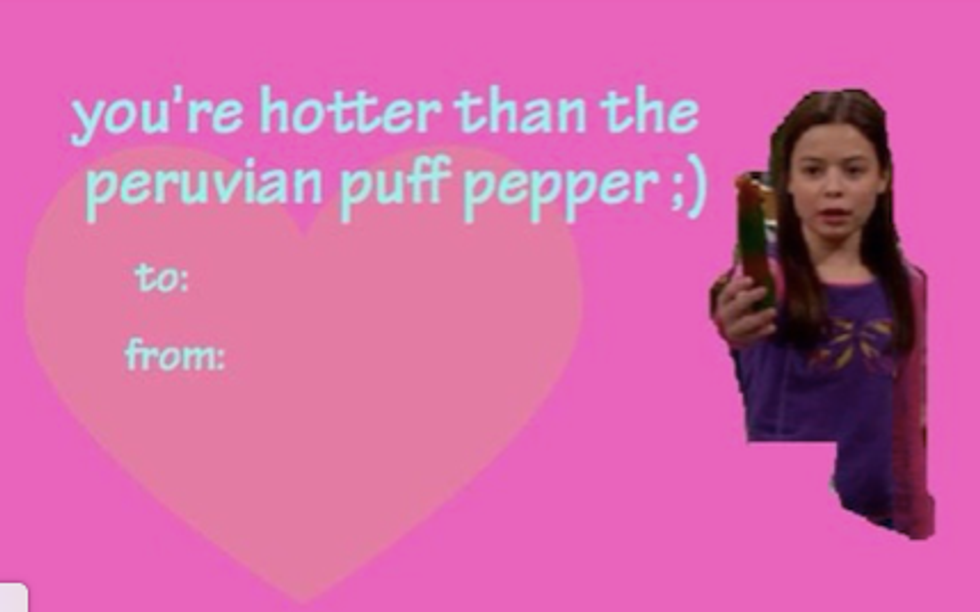 Drake and Josh was one of the best part of being a late 90's baby
2)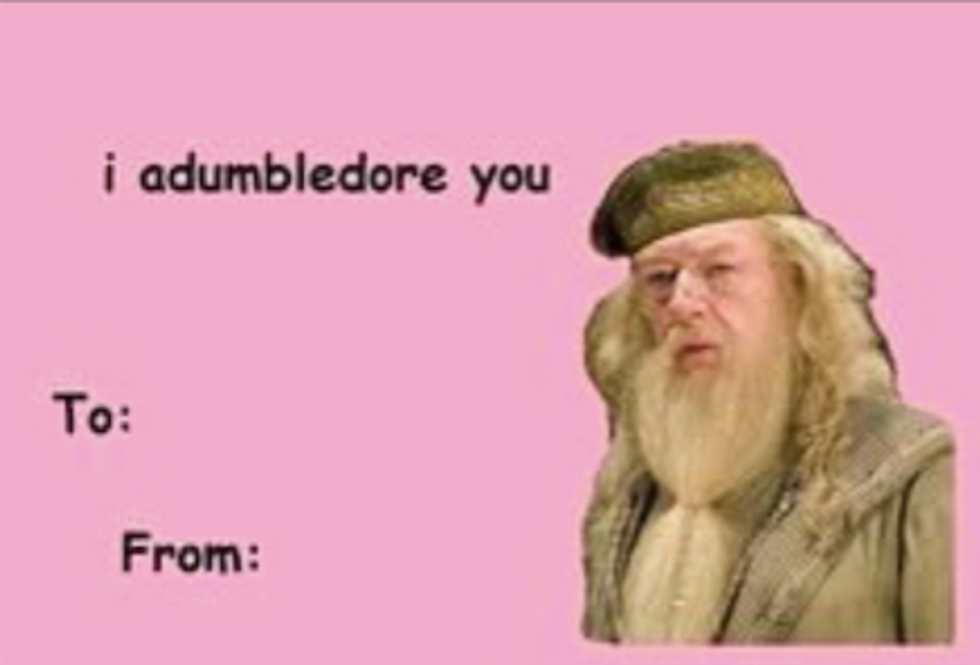 Obviously anything Harry Potter deserves to make a Top Twenty list
3)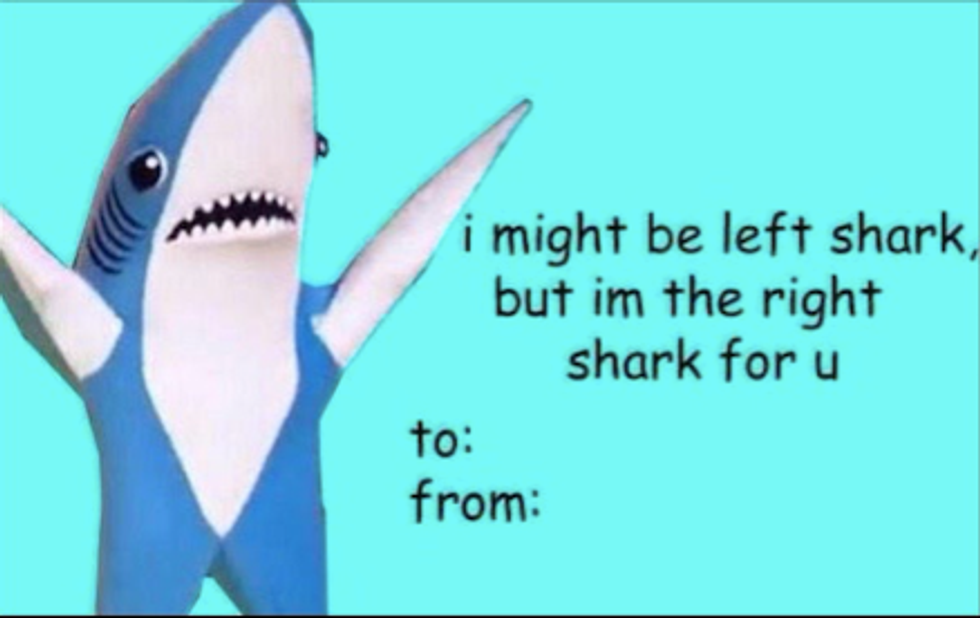 Remember when Katy Perry performed the Super Bowl and everyone was talking more about the sharks than her?
4)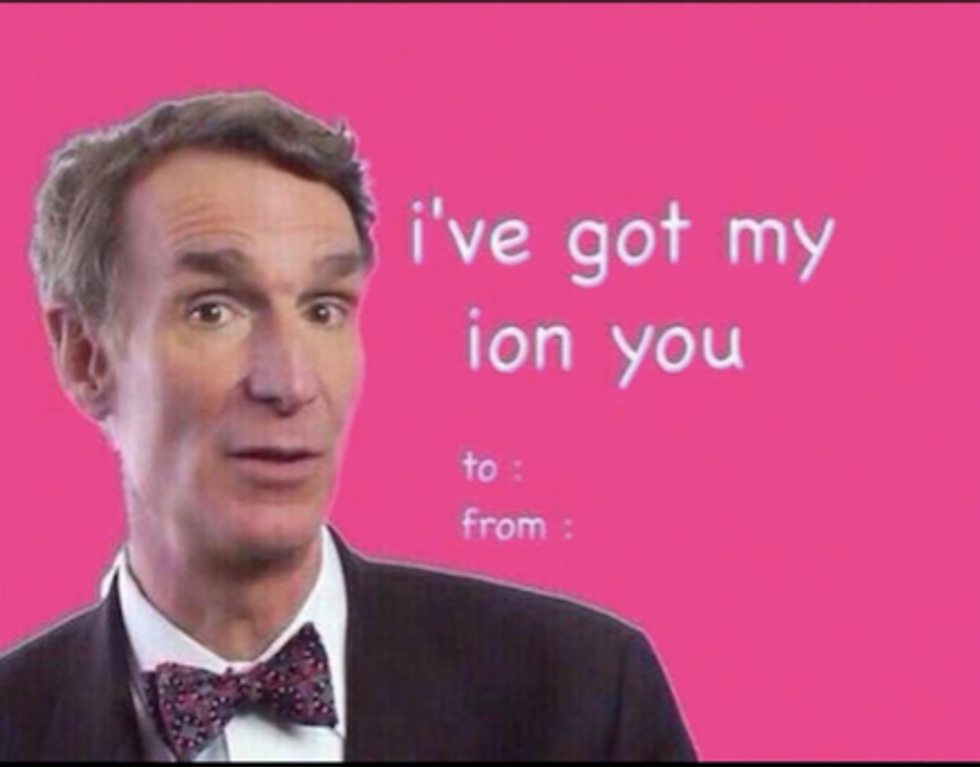 Because who doesn't love Bill Nye the Science Guy?
5)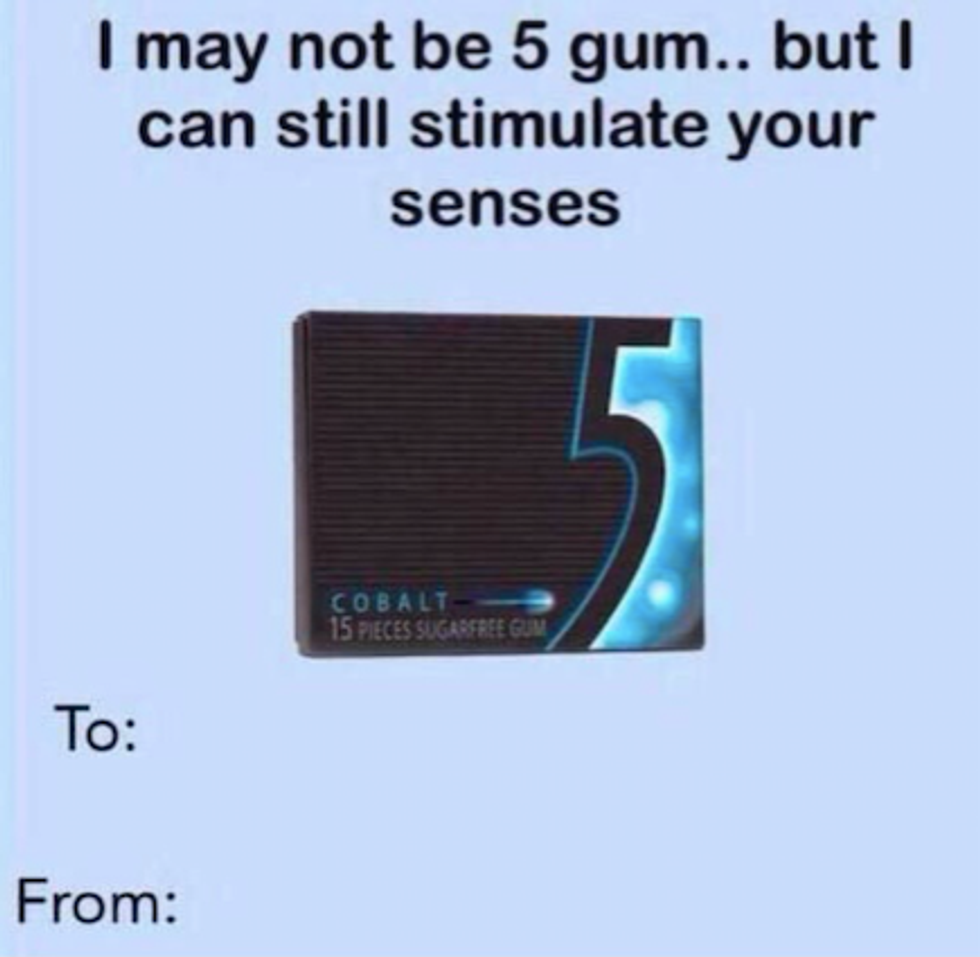 5 Gum and all those crazy catchphrases
6)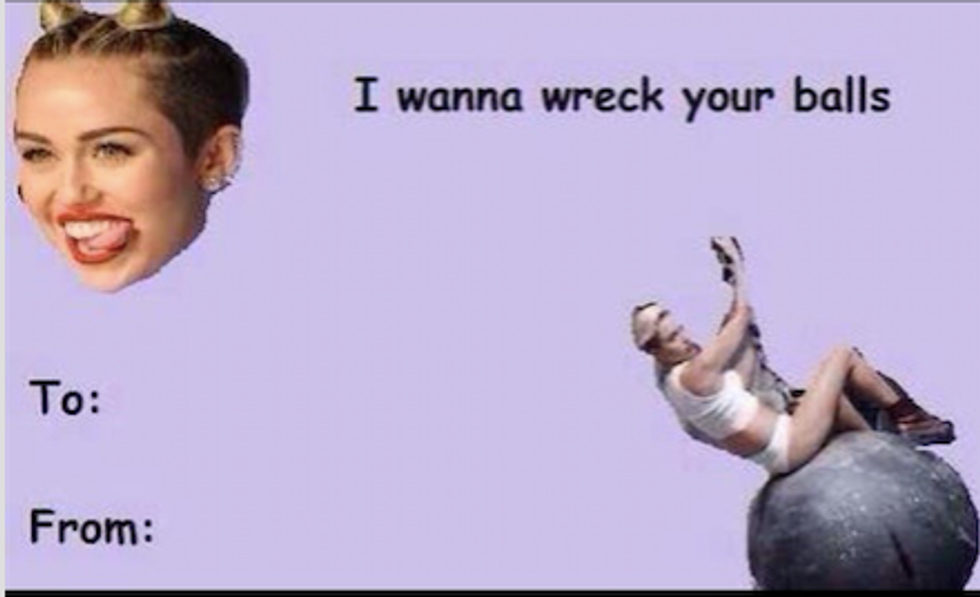 I just love Miley Cyrus' crazy phase even though that's apparently an unpopular opinion.
7)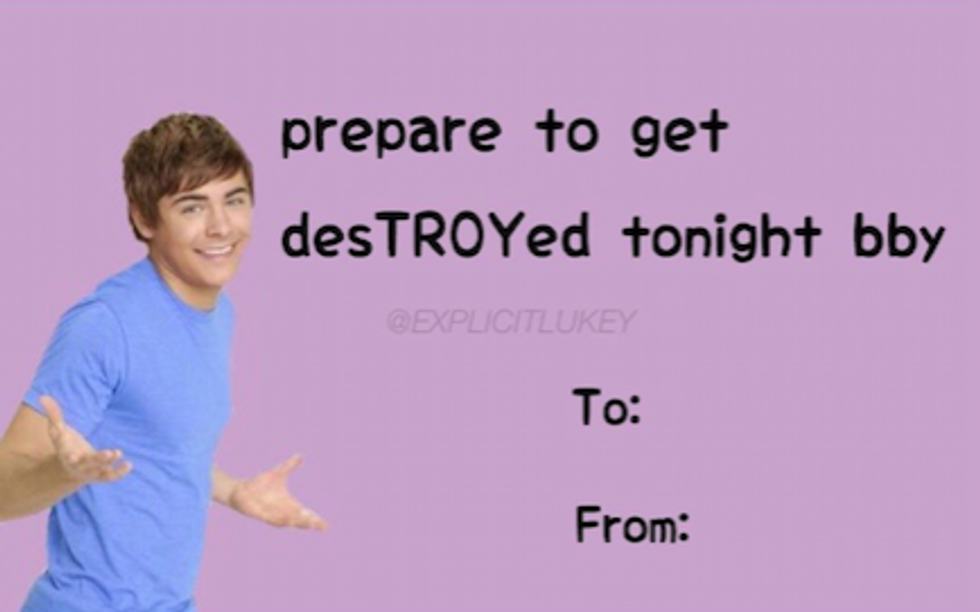 Because who's never seen High School Musical at some point?
8)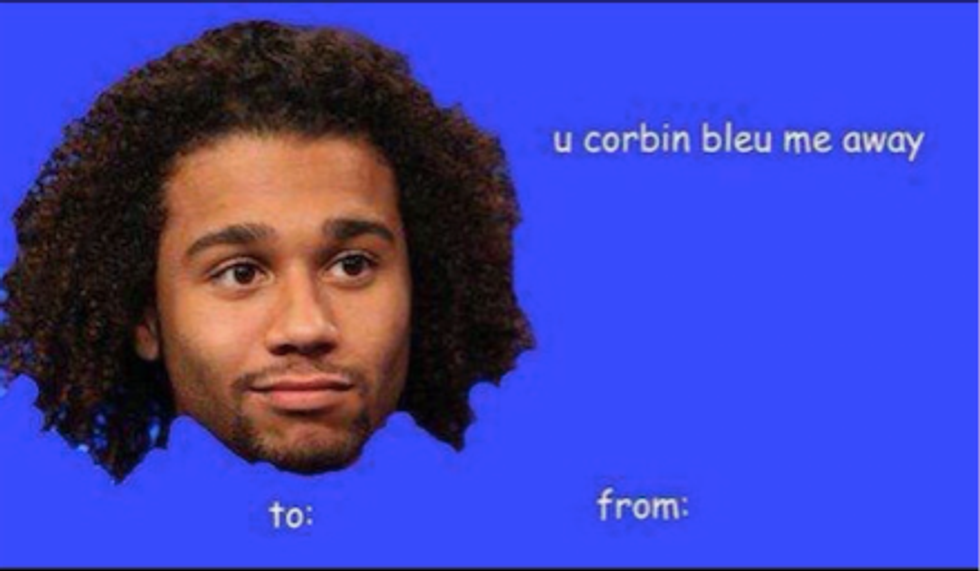 Continuing with the HSM theme
9)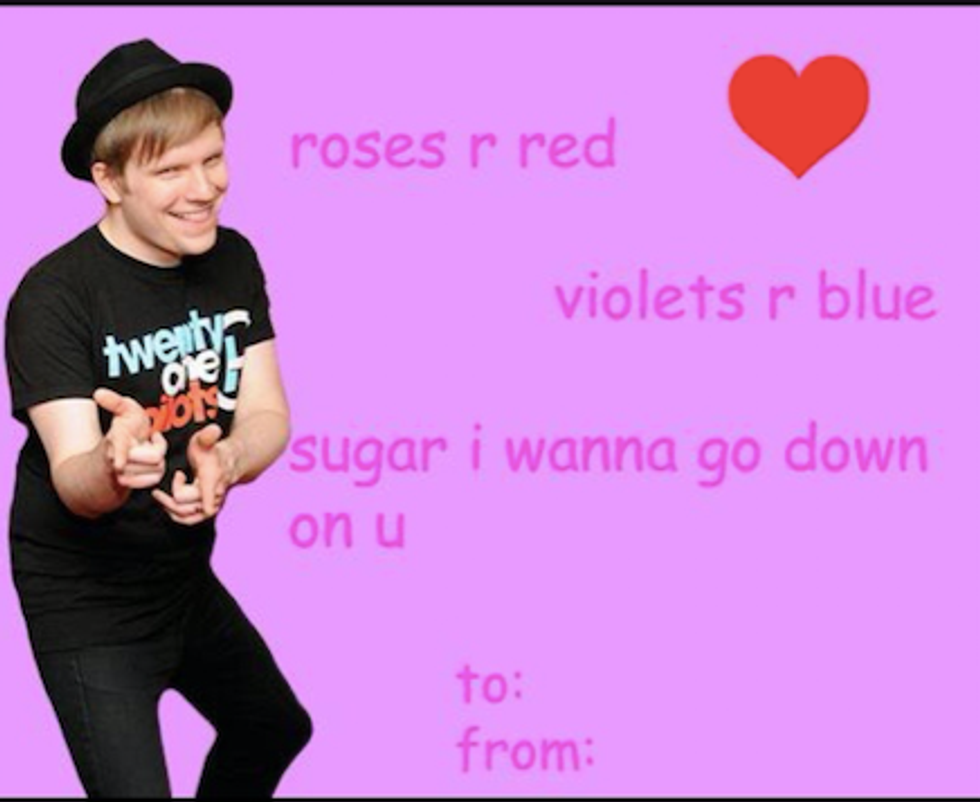 Everyone loves themselves some Fall Out Boy
10)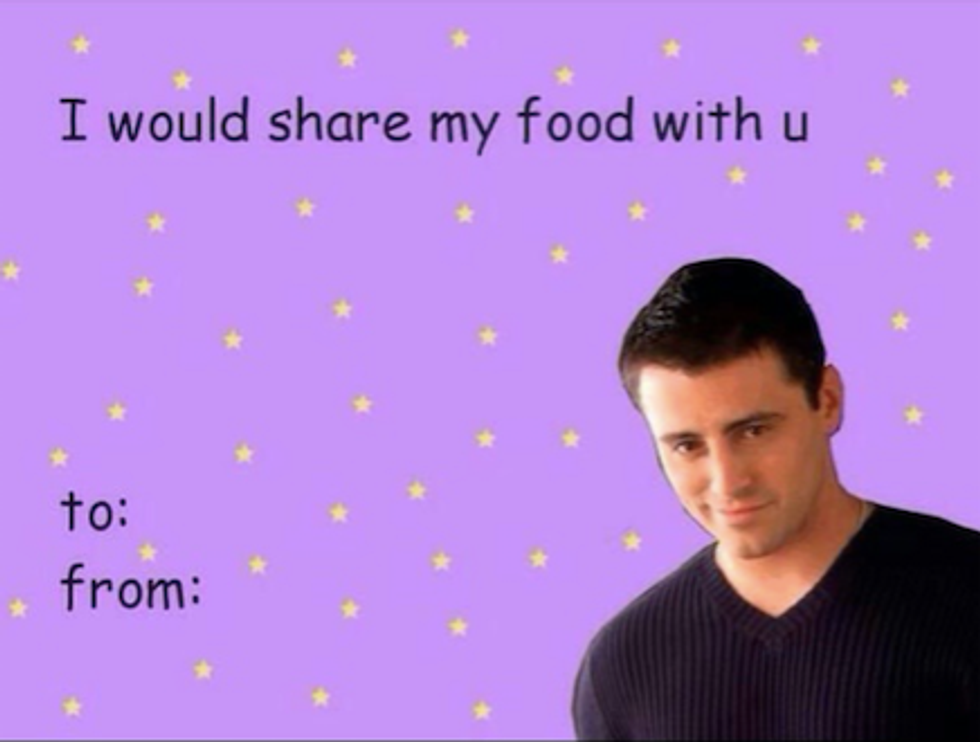 More importantly, Friends. Don't argue, that might be the best show ever
11)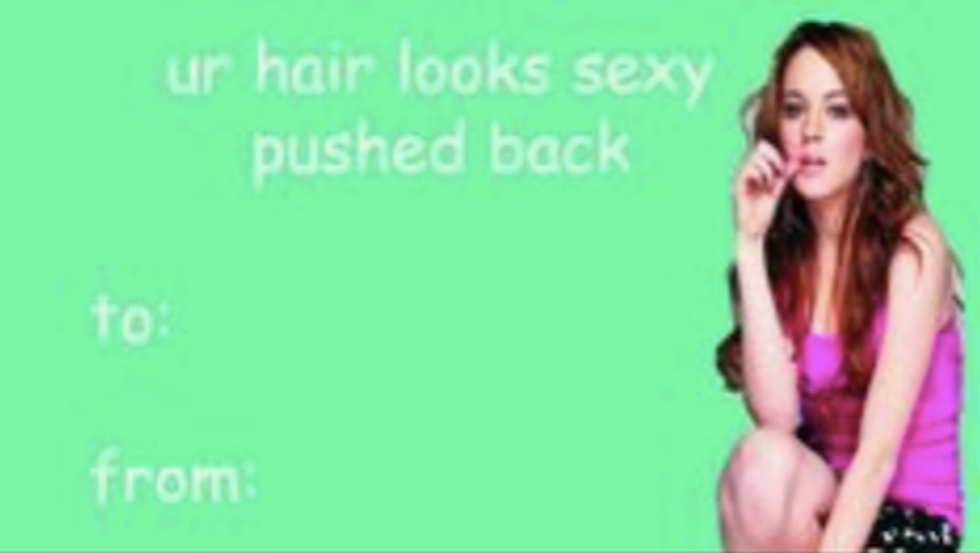 And Mean Girls is another classic- probably the most quotable movie ever. "You can't sit with us!!"
12)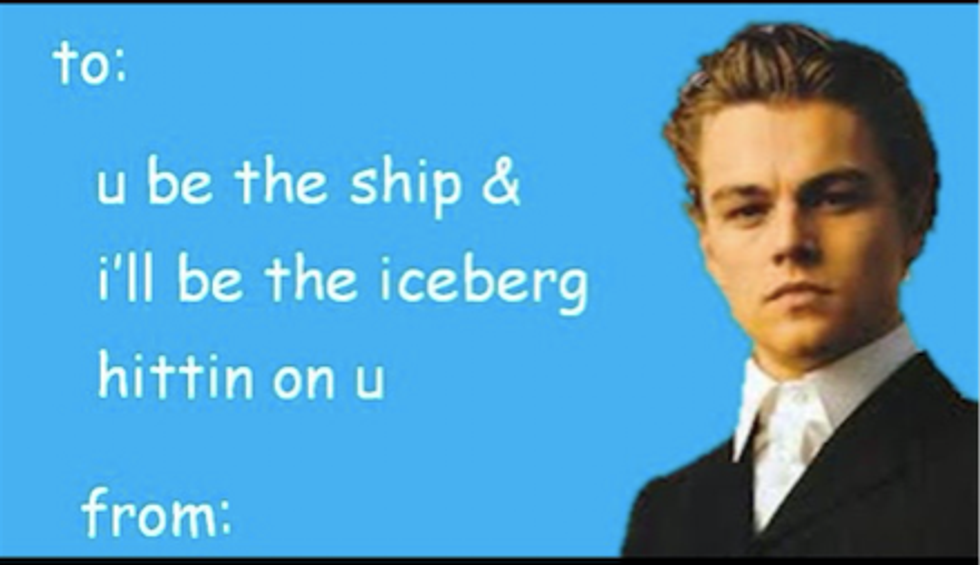 Leo. Enough said.
13)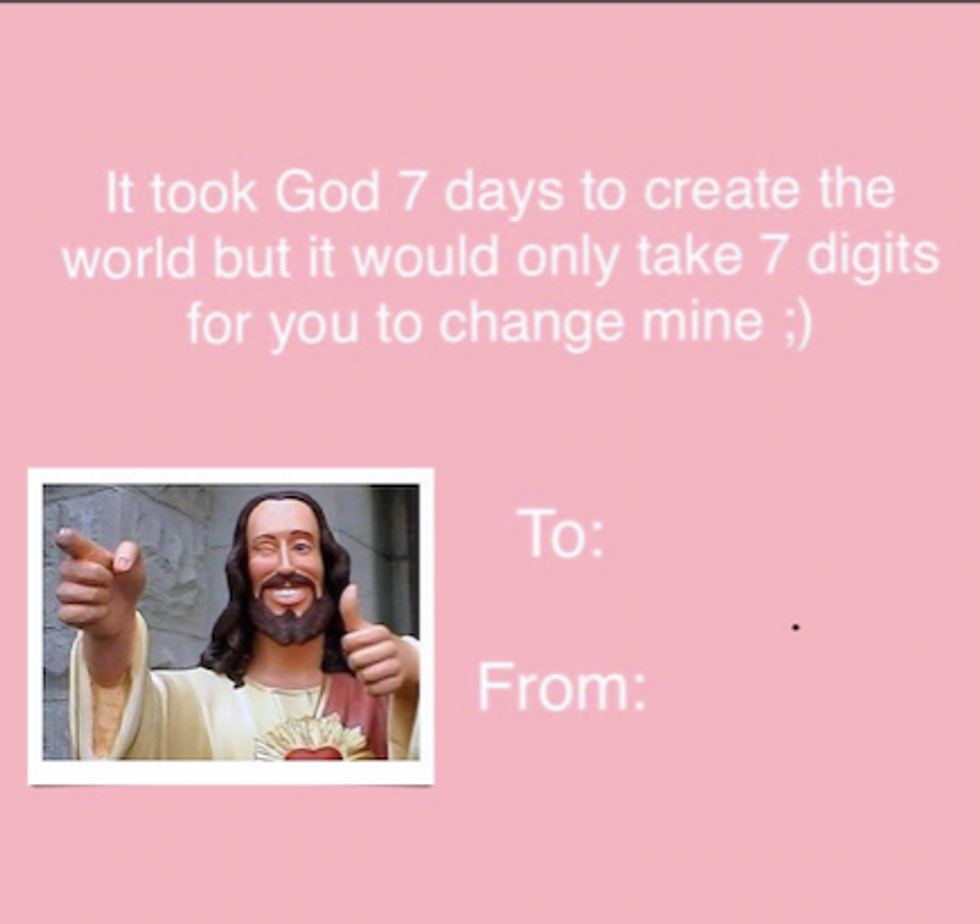 I really don't have anything to say about this one to be honest.
14)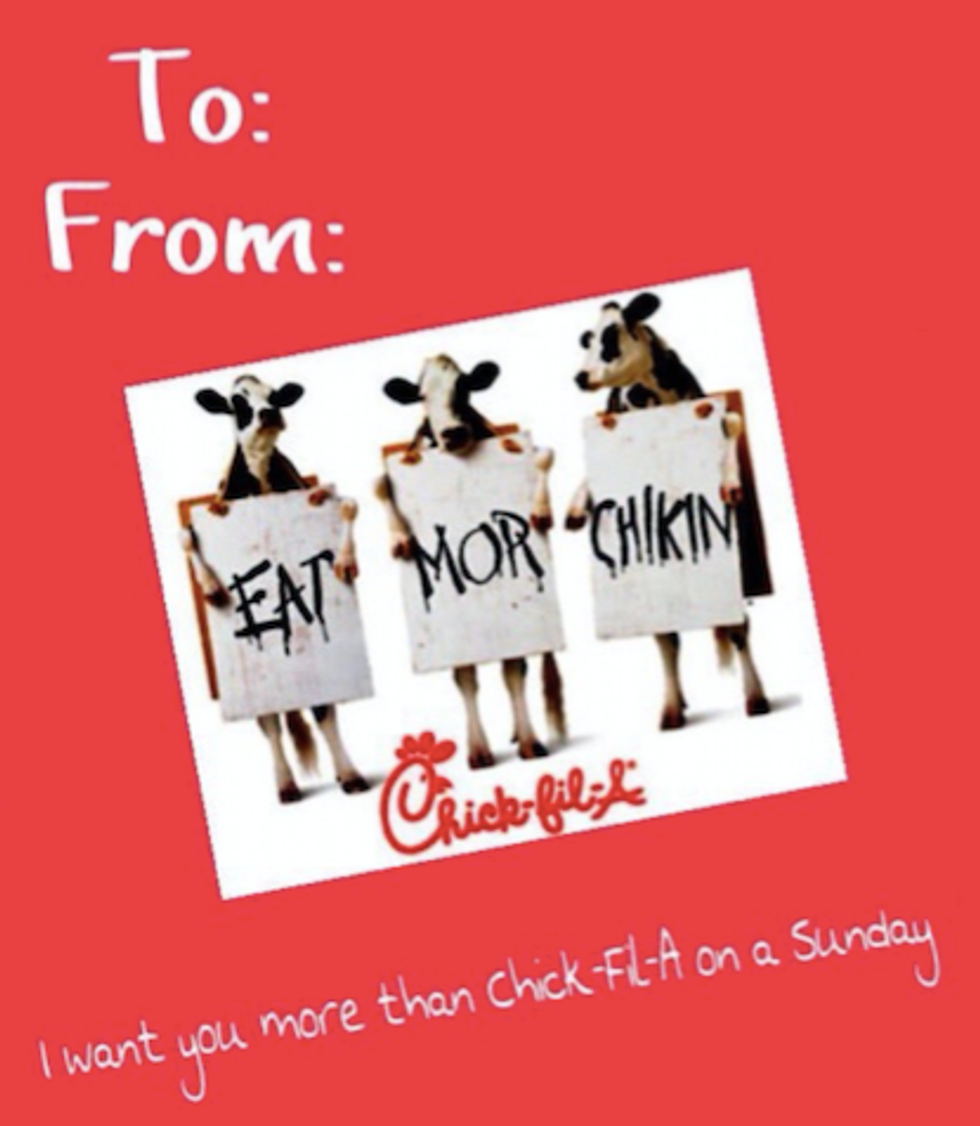 So relatable.
15)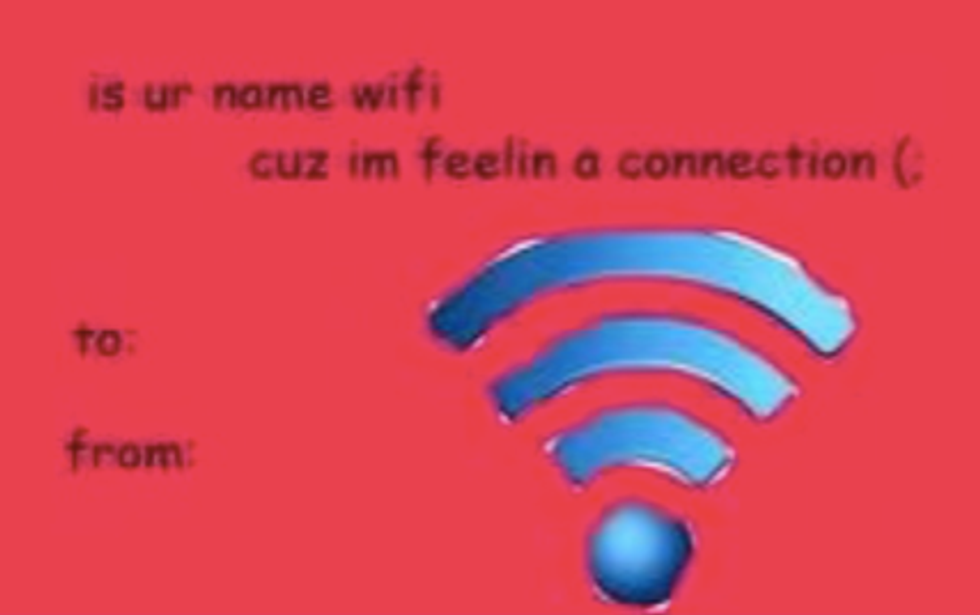 Trying to connect to wifi is also relatable.
16)

We all love a good Teddy joke. We once sent a candy gram to my high school history teacher that said "I'll show you my big stick policy. Love, Teddy" (Shoutout McGuinn)
17)

Haha. More politics. It takes a certain kind of person to find political jokes funny, and I am one of them.
18)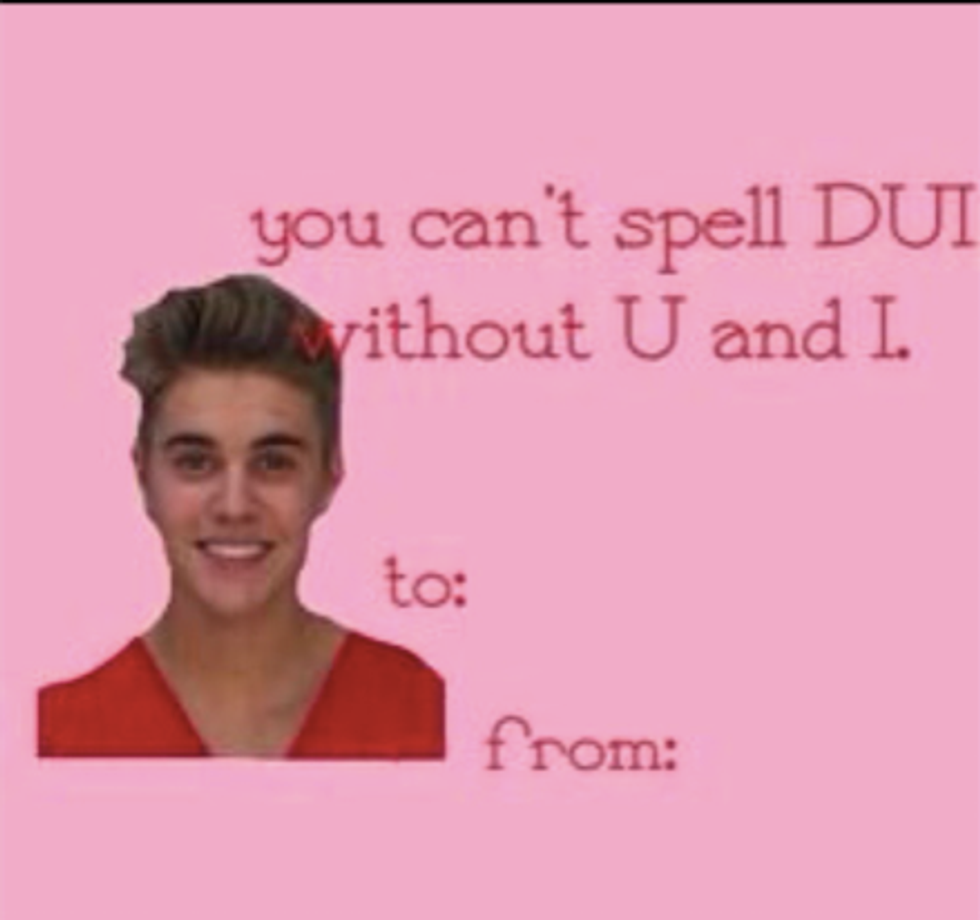 Throwback.
19)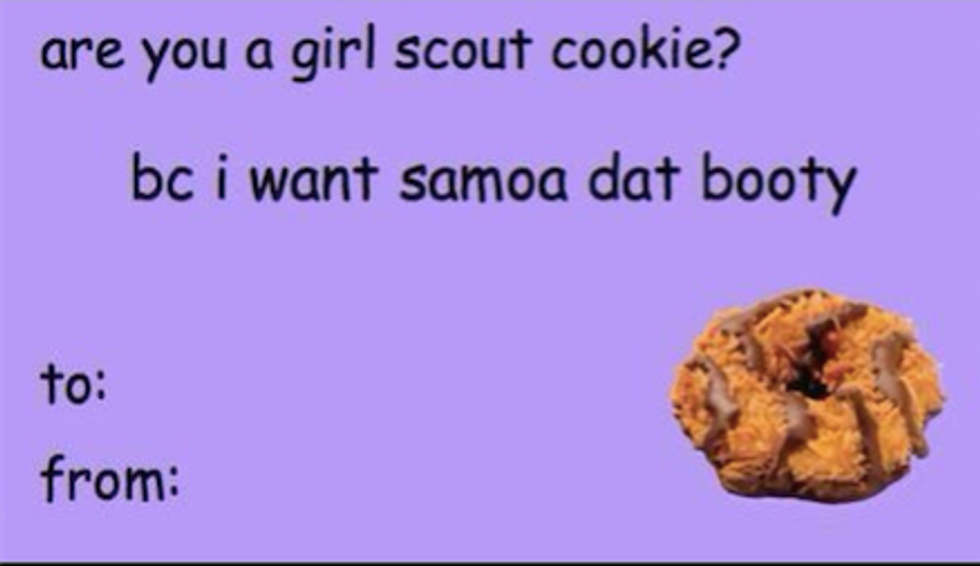 Girl Scout Cookies are a quality food group.
20)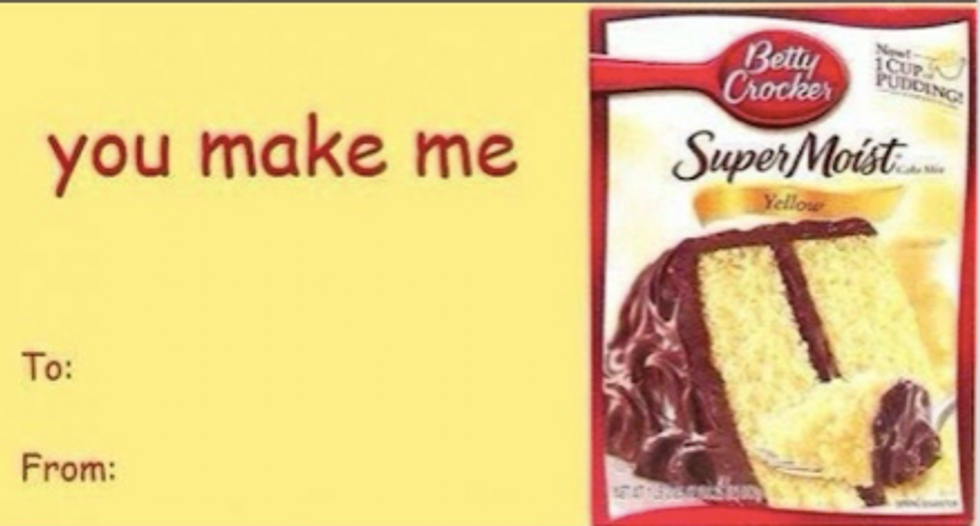 This is the first one I ever saw and it was the one that made me laugh so hard I had to Google more.
(Photo Credits: @ValentlnesCards on Twitter)