I've been working at different Starbucks locations as a barista for almost two years now. I personally love being a barista, the fast paced environment, the interactions with the customers, and even the hand crafting of each beverage. As a barista during or at the end of my shift I get a free drink, so naturally I have imagined up many combinations of drinks. I mainly get iced drinks because I'm not a huge coffee fan but now that it's getting cooler I've been trying more hot drinks. These drinks are my top ten favorite drinks that I have either came up with or heard about from other baristas or even customers. Also most of these drinks can be enjoyed iced or hot except the frappuccinos and teas.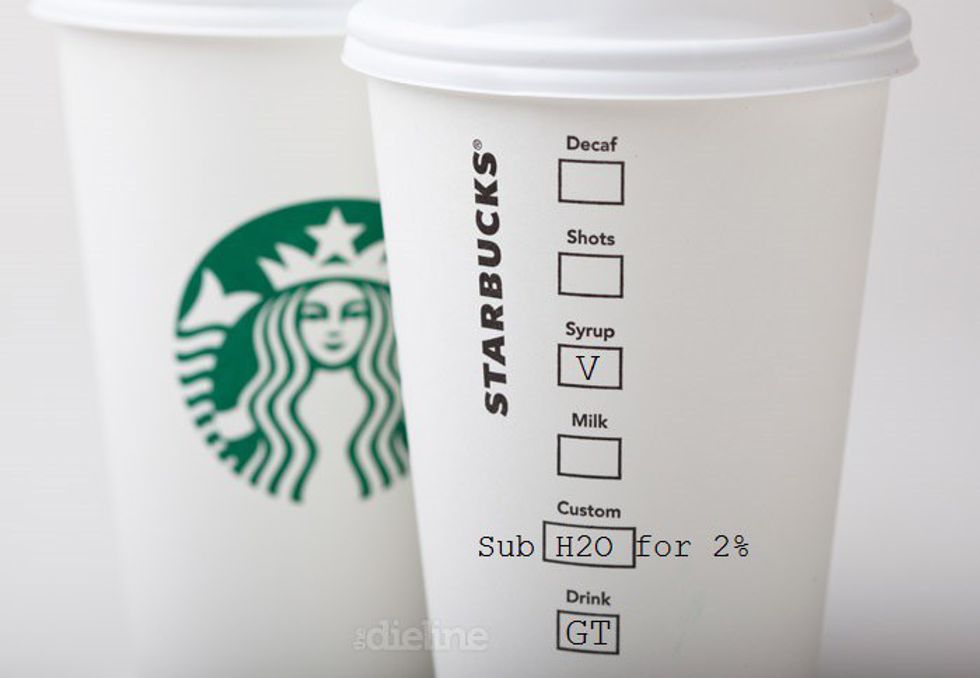 1. Grandpa Tea: This was a drink made up by a customer she came in one day and asked for it. All of us were so intrigued that we tried it and its amazing! I've made this tea in many different ways with different flavors and add ins. Here is the original recipe

Order a black, green, or passion tea
Get in sweetened with vanilla instead of Classic syrup
Substitute milk (I personally do soy because I'm lactose intolerant and the vanilla soy they have a Starbucks is amazing!)
Extras:
Add in scoops of matcha powder
Change up the syrup flavor, I get peppermint sometimes in mine.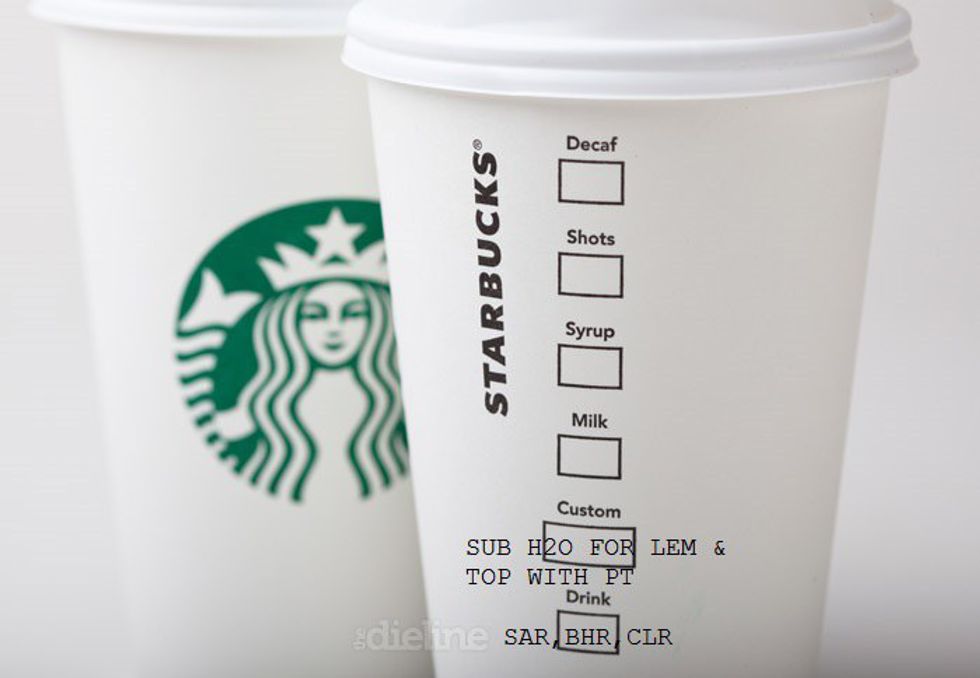 2. Super Nova: This drink was made by a barista I worked with up in Akron, Ohio. He was really into astronomy and came up with a drink that looked like a super nova.

Order a drink with all the refreshers in it. (Cool lime, very berry hibiscus, and strawberry acai)
Make sure you tell them that you want all the inclusions.
Substitute lemonade for water.
After they shake it all up top it with passion tea.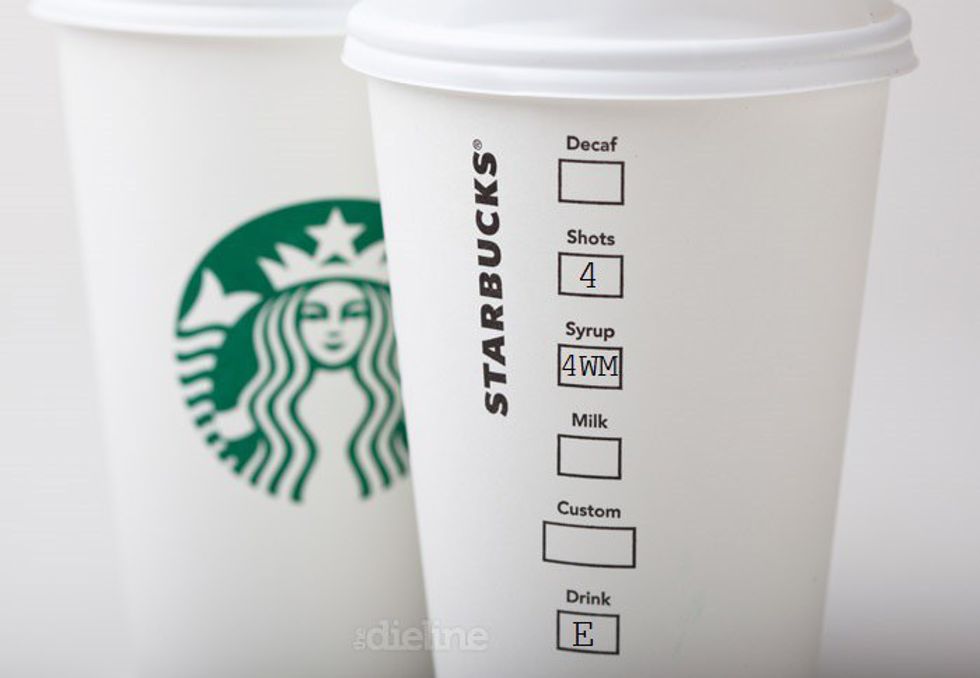 3. The White Lightening: This drink can be dangerous but also delicious, I'm not sure the origin of this drink. It was a popular one when I worked on campus because it's full of caffeine which is always a plus for college students!

Order as many shots of espresso that you want.
Add the equal amount of white mocha pumps.
I suggest that you order this cold but it could go either way.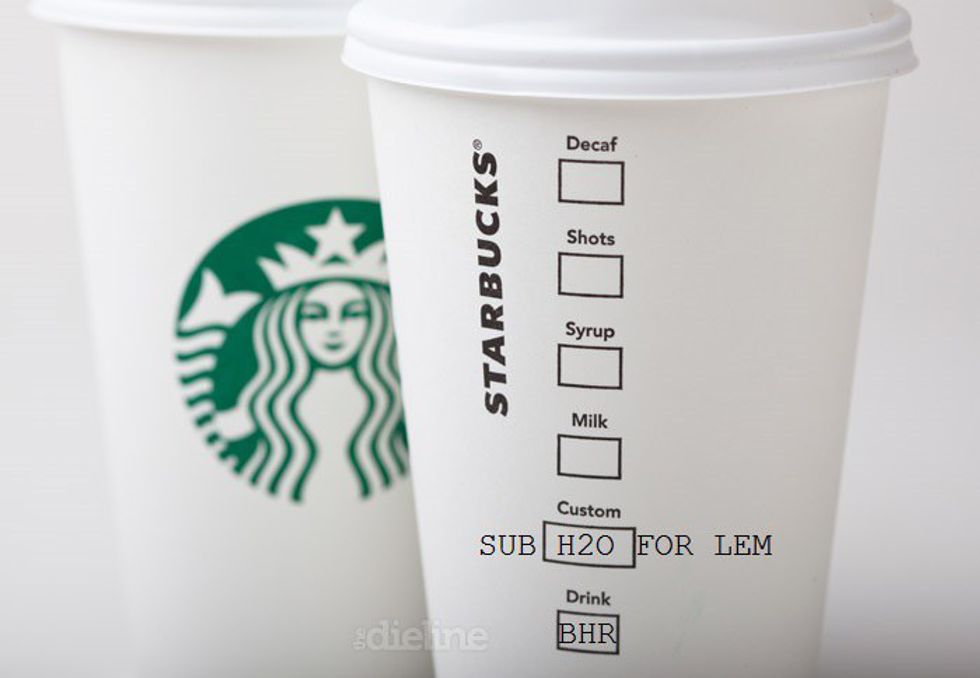 4. Very Berry Lemonade: I personally thought I came up with this but, then I realized I didn't… Either way this is delicious and super refreshing on a hot day! Also when paired with the turkey Havarti sandwich… Trust me it's an amazing combination!!
Order a Very Berry Hibiscus Refresher.
Substitute water for lemonade.
Optional don't add the berries or top with passion tea.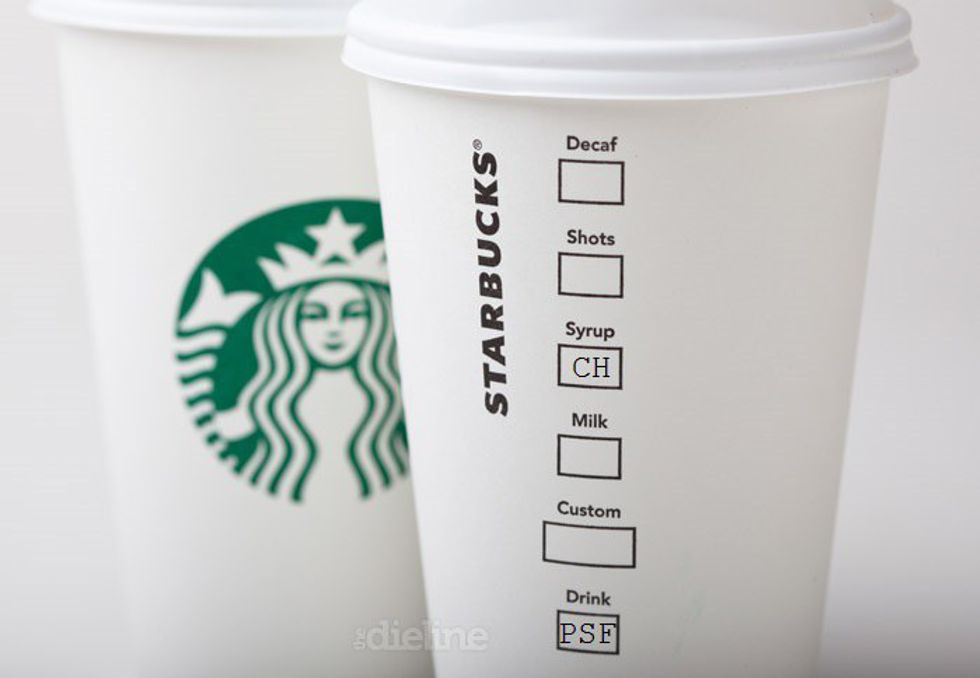 5. Pumpkin Spice Chai Frappuccino: This is for all of you who love the pumpkin spice syrup but want to switch it up! The pumpkin spice chai taste just like a spicier pumpkin pie!

Order a pumpkin spice Frappuccino.
Add pumps of Chai syrup.
Also this is great iced, and hot!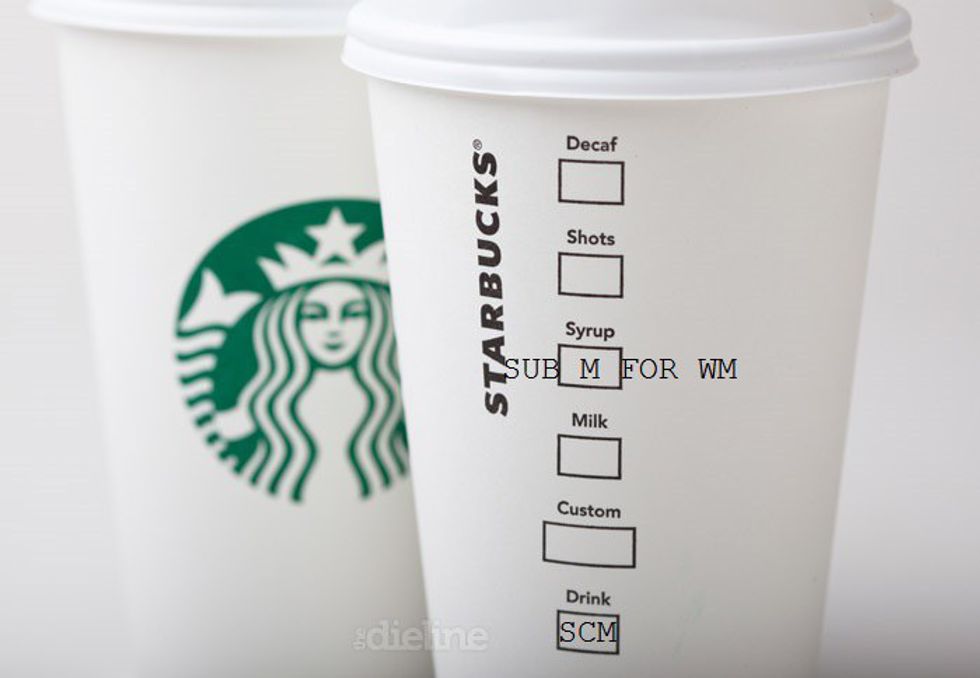 6. Salted Caramel White Mocha: Shout out to my best friend Becca aka Fitzie for telling me about this one! Basically if you don't like the mocha syrup in the salted caramel mocha you should try this!
Order a salted caramel mocha.
Ask to substitute white mocha for mocha.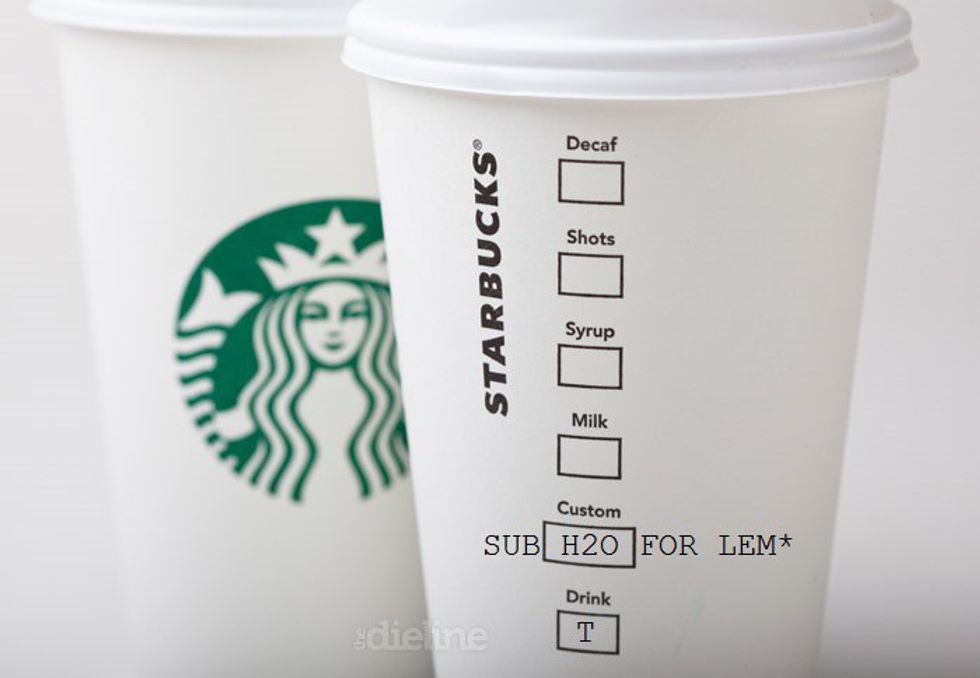 7. Cold Buster Tea: This tea has gotten me through so many colds or even helped when I feel a cold coming on. I first heard about this from some fellow baristas but it's pretty wide spread recipe.

Order a hot tea with one tea bag mint majesty and the other peach tranquility
Substitute water for lemonade.
Optional: Add honey or peppermint syrup.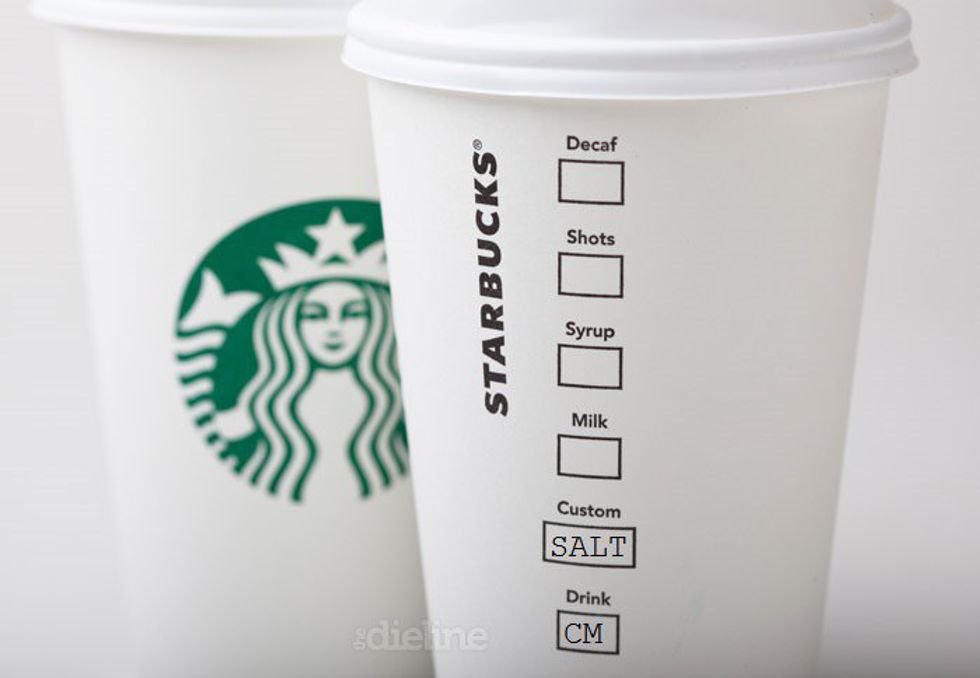 8. Salted Caramel Macchiato: This one is my personal favorite because it combines caramel and salt which I love.

Order a Caramel Macchiato
Add salted topping
Optional: substitute vanilla syrup for toffee nut syrup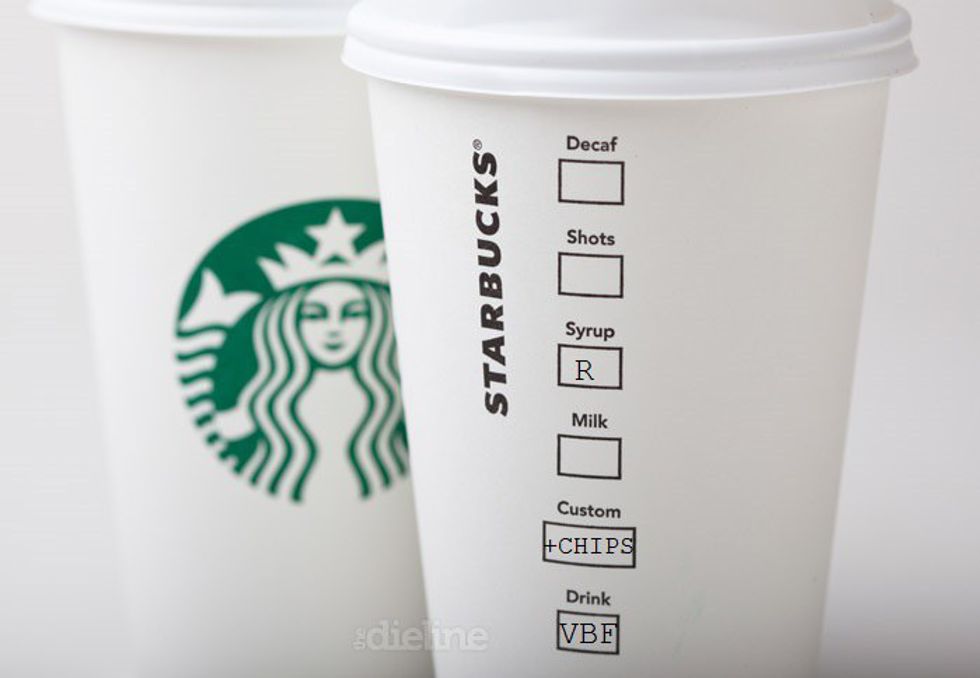 9. Raspberry vanilla bean chip Frappuccino: My best friend Becca was again the first person to tell me about this one. She is also a barista and we used to work and live together when I went to school up in Akron, Ohio. My fiancé also loves this drink so much!

Order a vanilla bean Frappuccino.
Add chips and raspberry syrup.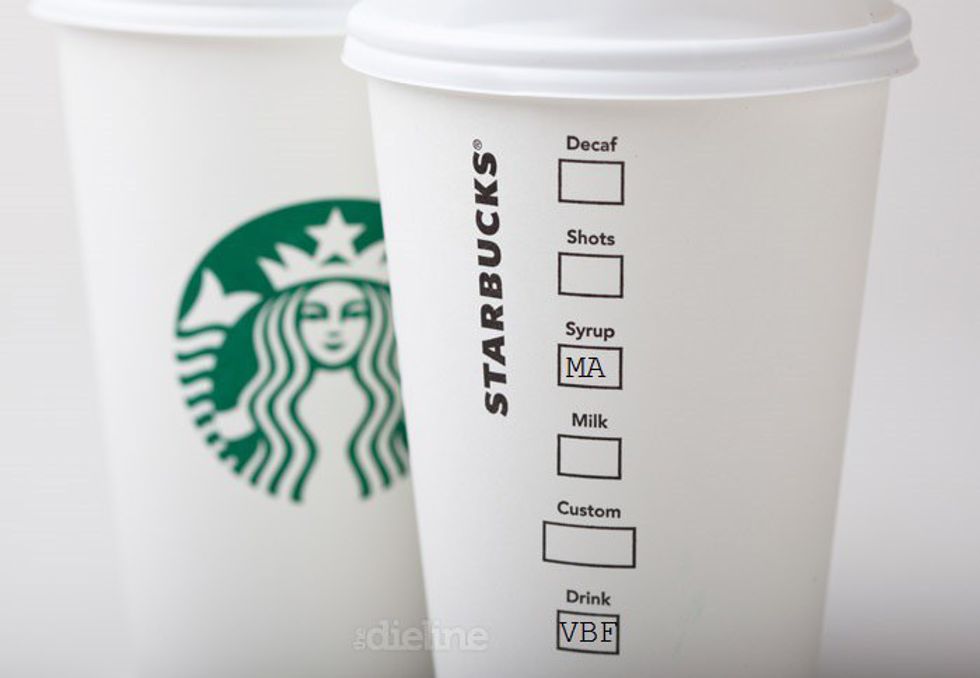 10. Mango vanilla bean Frappuccino: This one is for the person who loves mango or is looking for something tropical and summery!

Order a vanilla bean Frappuccino.
Add mango syrup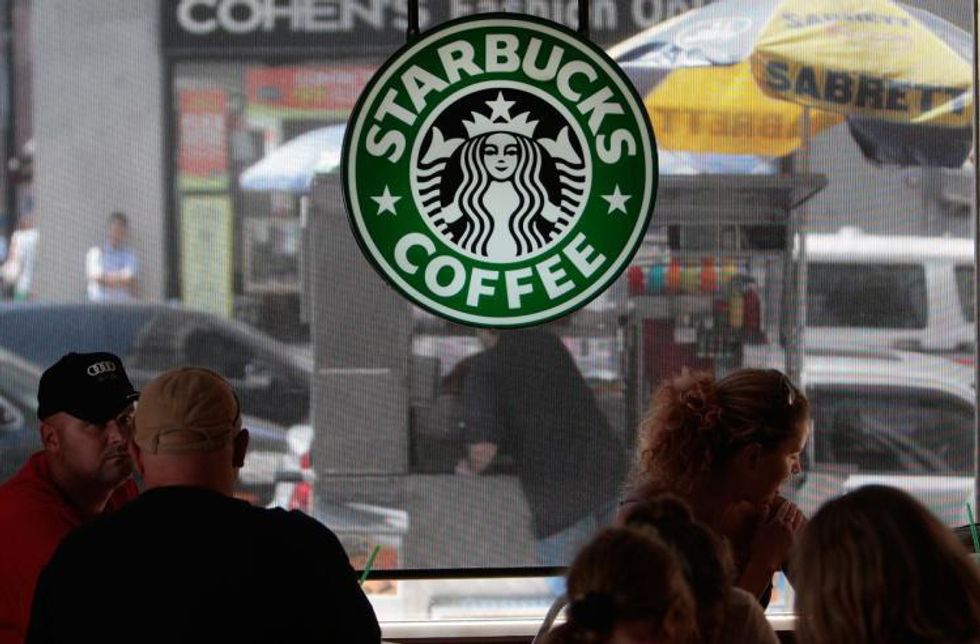 Things a lot of people ask about our drinks at Starbucks: Default milk for hot drinks except Flat White (Made with Whole milk) is 2% milk. • Default milk for Frappuccino's in whole milk. • Pumpkin spice and white mocha syrup have dairy in them. • Our matcha powder is presweetened. • You can get sugar in the raw, Splenda, sweet n low added into any of your drinks. • The s'mores Frappuccino is only a summer Frappuccino, once were out of the syrups we can no longer make it. • Our whipped cream is house made every day! That's why it's so delicious. • For all you latte lovers out there, just order shots of espresso and then add the milk in from the condiment bar. This only works with cold latte's unless you don't mind non steamed milk in your hot latte. Seriously though just shots of espresso will be half the price of ordering a regular latte. Also you can ask to get syrup in your shots of espresso so then you basically are getting a skinny vanilla latte for half the price! • Ask for no water in your tea and light ice, you will get twice as much tea than you usually would. • Cold brew vs Iced coffee, Cold brew is a concentrated coffee that is brewed in a huge tub for 20 hours. (That's why it's not always available because it has to brew!) Iced coffee is made the same way as our regular coffee except its more concentrated but its hot brewed in four minutes, then iced, and ready to serve. This is why cold brew taste different from iced coffee because they are made very differently. • You can get most pastries heated up except ones with frosting on top like lemon loaf or iced sugar cookies, only because we don't frosting melted all over our ovens. All you have to do is ask while ordering if the barista doesn't ask you first. • Bringing your own cup to be filled up can get you ten cents off your drink! I've loved being a barista and trying crazy combinations of drinks, along with serving hand crafted beverages to all the wonderful customers. I hope you give these drinks a try and comment down below your thoughts! I would love to hear about your own creations as well!