If you haven't heard of the breakout hip-hop musical, Hamilton, I don't know where you've been for the past year. The Tony Award-winning musical which tells the story of America's "10 dollar founding father" (Alexander Hamilton) has taken Broadway by storm and for good reason. First of all, the music is absolutely wonderful. There are 42 tracks in the whole play and I'm here to list the top 10. If you're new to Hamilton start here and you won't be sorry. Welcome to the Ham Fam!
1. My Shot
This song speaks for itself because "My Shot" lies at the heart of the musical's message. This song is all about seizing opportunity and holding on tight. If you start your Hamilton journey with "My Shot" you will be helplessly drawn in and will not be disappointed."My Shot" shows why Lin-Manuel Miranda (playwright, composer, and original Hamilton) went with a hip hop direction for the musical. Alex is "young, scrappy, and hungry" and willing to do anything to get ahead. "My Shot" also introduces us to the other main men of the story: John Laurens, Hercules Mulligan, and Lafayette.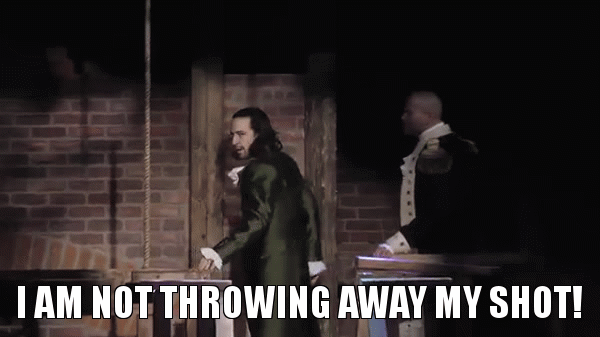 Best Lyric: "I'm just like my country. I'm young, scrappy, and hungry. And I am not throwing away my shot!"

2. Cabinet Battle #2

Let's be real: most of Hamilton is just about Alex butting heads with everyone else. This might be why the cabinet battles are so great. What really makes "Cabinet Battle #2" is the way Alexander begins his argument for America to stay out of the French Revolution.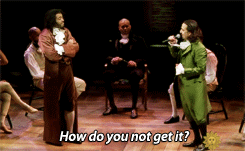 Best Lyric: "Should we honor our treaty King Louis' head? 'Uh, do whatever you want. I'm super dead!'"
3. Wait For It
You cannot doubt that Leslie Odom Jr. deserved his Tony win after listening to "Wait For It". He does such a wonderful job in showing the audience the other side of Burr. Really, Burr is just very logical when you stop to think about his philosophy.
Best Lyric: "Love doesn't discriminate between the sinners and the saints. It takes and it takes and it takes."
4. Alexander Hamilton
The show's opening number sets the tone for the rest of the play. This is another one that shows why Miranda approached Alexander Hamilton with Hip-Hop. The title song explores the horrible childhood Hamilton had. Hamilton tells the tale of an immigrant rising from the bottom to the top. Without "Alexander Hamilton" the audience would not see just how low Alex started out.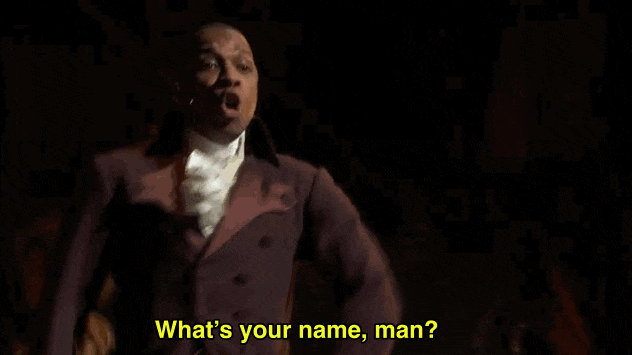 Best Lyric: "Will they know what you overcame? Will they know you rewrote the game?"
5.Guns and Ships
"Guns and Ships" makes this list simply for Lafayette's rap skills. This song is all about George Washington needing to get Hamilton back after having sent home earlier during the revolutionary war.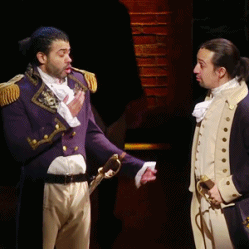 Best Lyric: "I'm taking this horse by the reigns, making red coats redder with blood stains."
6. Non-Stop
If you're looking for some inspiration look no further. "Non-Stop" is all about Hamilton's ambition and achievements. Sure to inspire any writer or make any student feel guilty about procrastinating on an essay. "Non-Stop" is also a very informative song. Did you know that Alexander Hamilton, James Madison, and John Jay originally set out to write 25 essays for The Federalist Papers with the work divided equally among the three men? "In the end they wrote 85 essays in the span of six months. John Jay got sick after writing 5. James Madison wrote 29. Hamilton wrote the other 51!"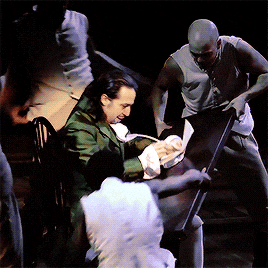 Best Lyrics: "How do you write like you're running out of time? Write day and night like you're running out of time? Every day you fight like you're running out of time. Are you running out of time? Are you running out of time? How do you write like tomorrow won't arrive? How do you write like you need it to survive? How do you write every second you're alive? Every second you're alive? Every second you're alive?"
7. Helpless
Hamilton's wife, Elizabeth Schuyler, sings this wonderful song when she meets Alex for the first time in the play. It captures Eliza's devotion to Hamilton perfectly. "Helpless" also shows how out of place Alex can come to feel among the upper class. In a way, they both feel helpless.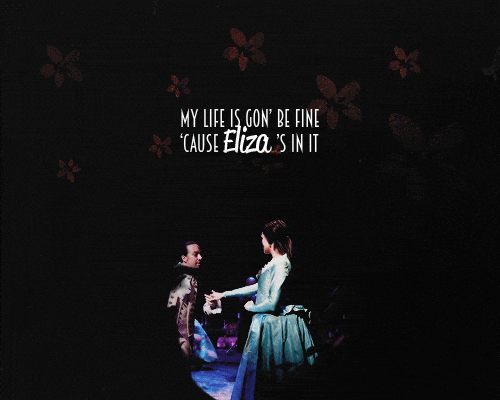 Best Lyric: "As long as I'm alive, Eliza, swear to God you'll never feel so-"
8. Burn
As much as it is made clear that Alex really did love Eliza, Hamilton does not ignore his shortcomings. Alexander Hamilton was the first politician in the United States to be involved in a horrible sex scandal. Due to threats of his affair being exposed by others Alex publishes a pamphlet to reveal the affair himself. "Burn" is Eliza's response to this whole event and in the song she burns all of the letters she had ever gotten from Alex. It is actually true that no correspondence between Eliza and Alexander Hamilton can be found today. This song attempts to give a guess as to why that may be. "Burn" shows true growth in Eliza's character.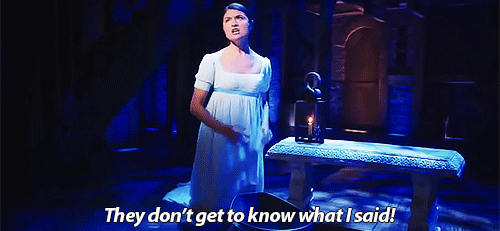 Best Lyrics: "The world has no right to my heart. The world has no place in our bed. They don't get to know what I said. I'm burning the memories - burning the letters that might have redeemed you. You forfeit all rights to my heart. You forfeit the place in our bed, you'll sleep in your office instead with only the memories of when you were mine."

9. The Schuyler Sisters
"The Schuyler Sisters" introduces Angelica, Eliza, and Peggy. These women are so strong and this song makes sure no one can forget that. The girls realize "how lucky they are to be alive right now" even though Angelica points out that women could use a little more equality.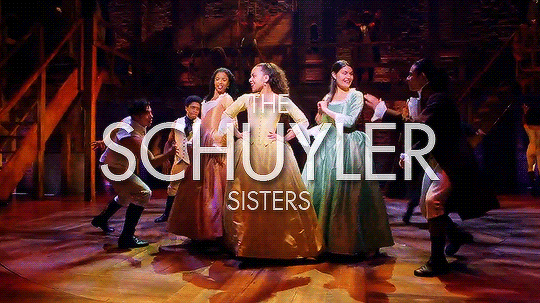 Best Lyric: "When I meet Thomas Jefferson I'mma compel him to include women in the sequel!"
10.You'll Be Back
"You'll Be Back" is super important because Jonathan Groff is amazing and Hamilton needs the comedic relief of King George III. Plus this song is so catchy! How can you resist singing along to this one?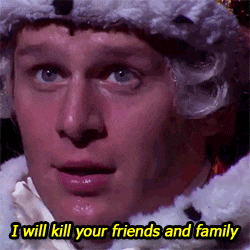 Best Lyric: "I will send a fully armed battalion to remind you of my love."