Growing up in the small suburbs of New Jersey, we grew up always being able to see the buildings of the city, but always being shy of the reach. Going to the city was always a treat, to see a show or see the tree at christmas time, and that was enough city experience for most.The Jersey people inside knew that going to the city one would have to encounter people who don't live off an exit on the parkway, and that was frightening.
When I told my mother I wanted to go to school in New York City her reaction was less then pleasant, but the compromise brought me to Staten Island. With Staten Island being only a quick ferry ride to the city, I knew I could embrace my inner Carrie Bradshaw, minus the tutu.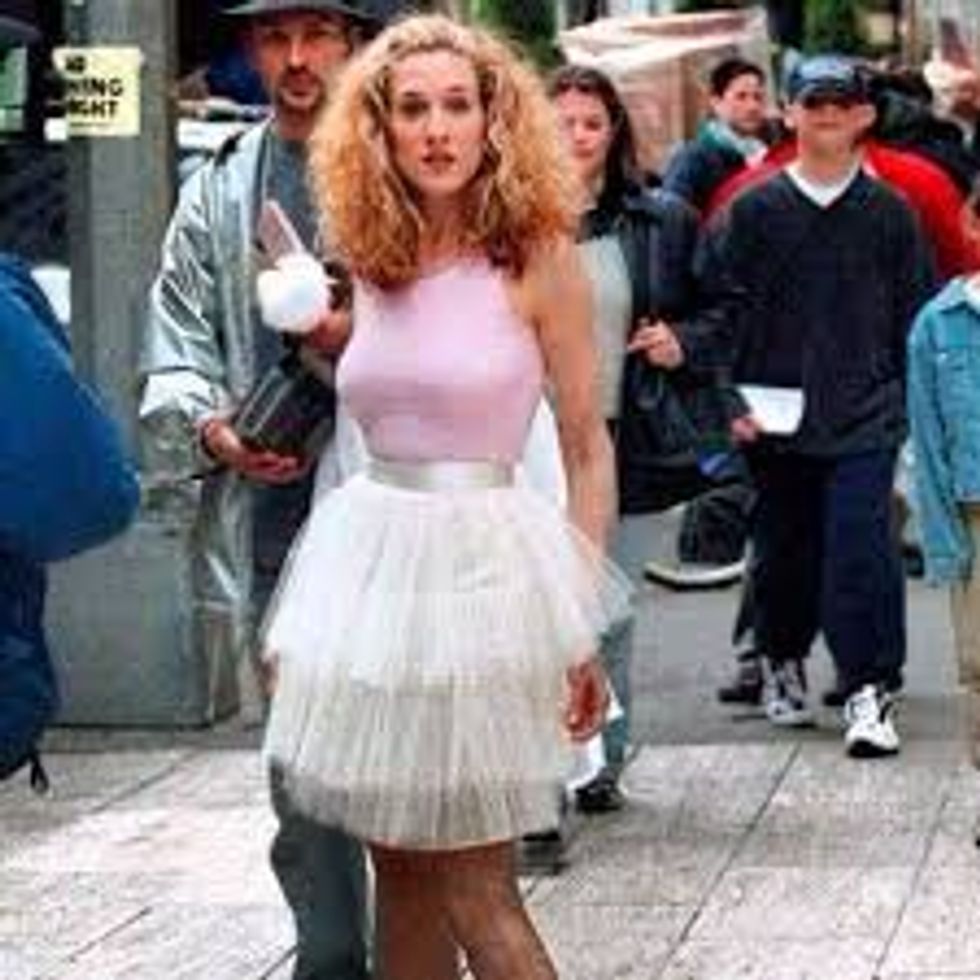 I wanted to walk the city streets getting into spontaneous adventures of climbing through fire escapes, going to art exhibits, getting my very own pair of Manolo Blahnik's,finding the best spots to pretend to study while drinking over priced coffee, and find my Mr. Big.
I wanted to wear edgy outfits, and drink over priced drinks at bars I snuck into, but in reality I was a suburban girl drowning in city life. I missed the fresh air, Garden State mall, and most of all I missed there being a 7/11 or Wawa on every corner.
It took an adjustment, lots of blisters, lots of questions from strangers for directions and a TON of googling to find my New York feet. I loved every ounce of the feeling one gets when they walk the city streets, even when theres a dead pigeon 3 feet from the "cute brunch place" you found on Yelp. I even got use to having a Duane Reade or a CVS on every corner.
In reality, my hair didn't blow and my dress didn't bounce in a way it so eloquently did on Sarah Jessica Parker. But thats the thing, the character Carrie Bradshaw is exactly what each of us small town girls embody. We are escaping the slow paced life for a second in the fast lane.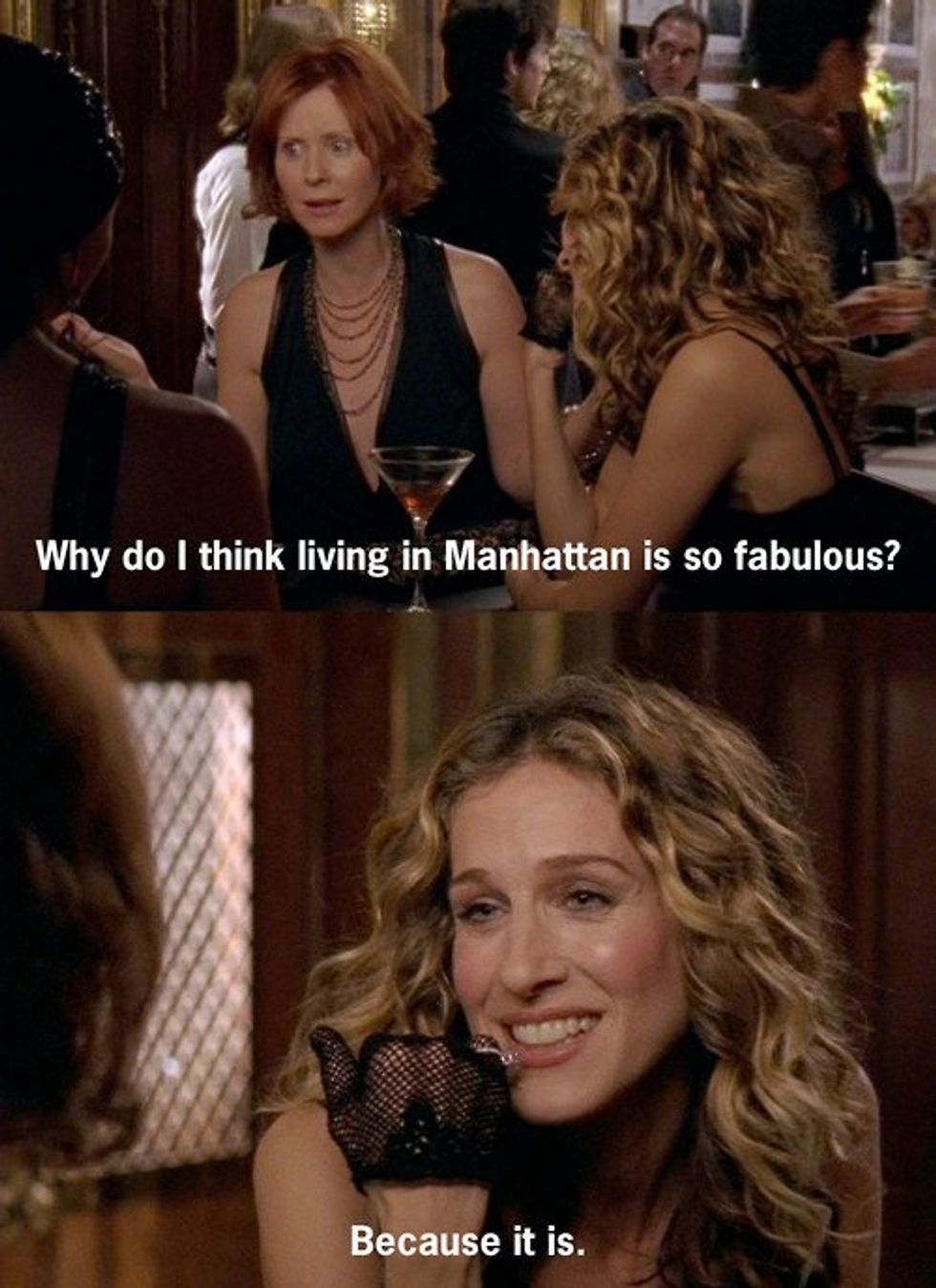 Loving my small town, and loving the big city, gave me the best of two worlds that just shared a common border. There was never going to be a place in Jersey that I could get the feeling of Washington Square Park, and take in all the characters you will find there on a warm April Day. There was never going to be a place in New York I could close my eyes and hear nothing but the frogs and the crickets singing their nightly hymn. But that was okay.
So maybe I wasn't ready to take on all of New York, but a wise friend once told me, " You are really a New Yorker, when you can give directions and not send the person in the wrong way". So maybe yesterday I sent someone uptown instead of downtown and didn't realize until it was to late. But now, I can successfully walk 14 blocks in heels without blisters on my feet.
There is going to be a moment when you walk that city street and can finally give directions that are correct, just don't forget the Jersey girl deep inside that stared off at the skyscrapers as a kid. She is in there, and she can have the spirit of a city girl within her, but will always have the heart of a Jersey girl.