Below I will list five of the best players in the NBA who will most likely not win a championship in their career.
This is only my ~opinion~
James Harden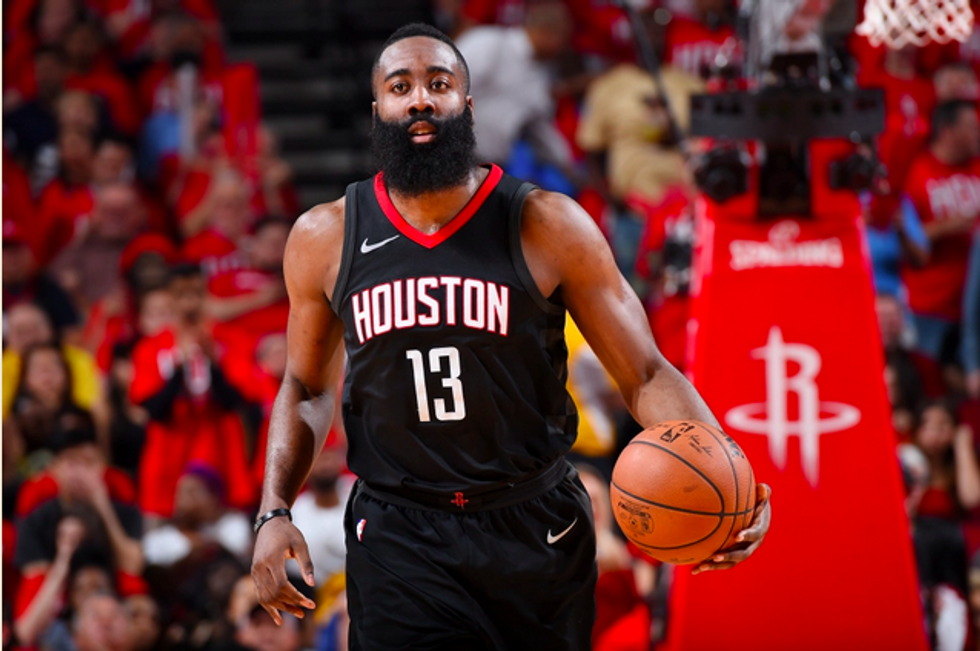 (Photo by Andrew D. Bernstein/NBAE via Getty Images)
James, it truly is a shame that you will most likely retire without winning an NBA Championship. You came so close in 2013 when you were with the Oklahoma City Thunder, but you lost to the original modern super-team of LeBron James, Dwayne Wade, and Chris Bosh in the Finals and have not been back since. Since then, you were traded to Houston, where you blossomed into a consistent All-Star and MVP award winner, while also setting numerous offensive records for your dominance on the court. However, even after convincing Chris Paul to join you, you've lost to the Golden State Warriors in four of the last five seasons. You've also starred in some fantastic State Farm commercials with Rockets teammate Chris Paul, which only adds to your list of career accolades.
All of that aside, it is an unfortunate reality that you have established for yourself, as Houston will probably be the last team you play for until you decide to retire, but you're rich and might end up in the Hall of Fame regardless. Though, you can only wonder that if you had accepted the offer that Oklahoma City gave you to stay with Russell Westbrook and former teammate Kevin Durant had followed your devotion to that team, who knows how many championship banners would be hanging.
Russell Westbrook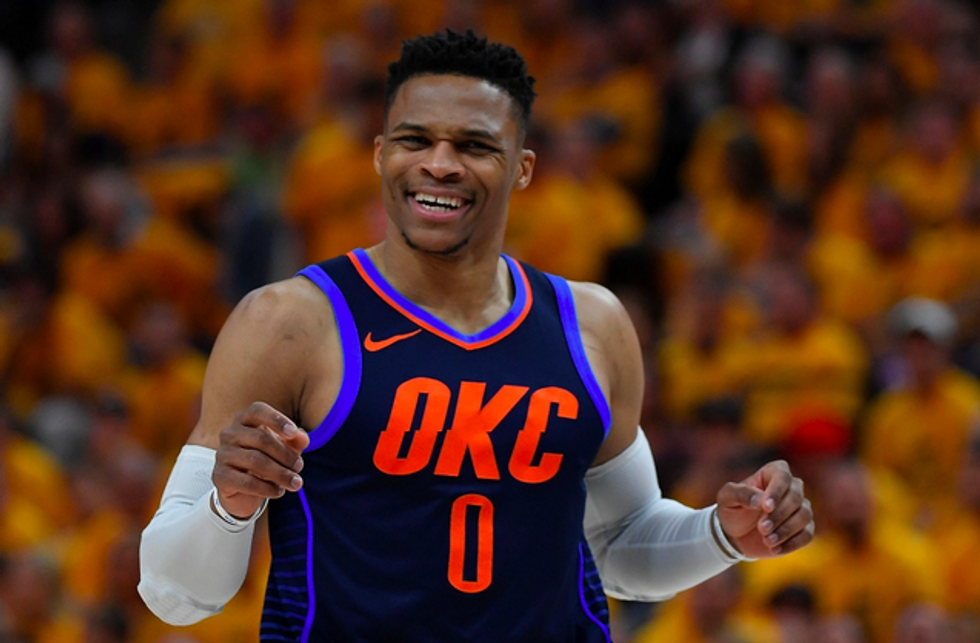 (Photo by Gene Sweeney Jr./Getty Images)
Russell, where do we even begin with you? You were drafted with high hopes, and you've exceeded every possible expectation that anyone could've had about you. You've had not THREE consecutive seasons of averaging a triple-double, which shows that you are one of the best players to ever play the game, even though you're incredibly inefficient. Even with that being true, you've been overlooked your entire career because your teams can't finish. Even without using the NBA Finals against Miami for this example, your Oklahoma City Thunder has been eliminated in the first round of the playoffs for three straight years.
As unfortunate as it is, you can't win a title alone, and you simply haven't had the firepower beside you to compete with the modern powerhouses in the Western Conference (by powerhouses, I mean literally any other team that has made the playoffs). Even with MVP candidate Paul George and promising center Steven Adams, you simply are not going to have enough to beat the Warriors, Rockets, or even the Trailblazers (too soon?).

Damian Lillard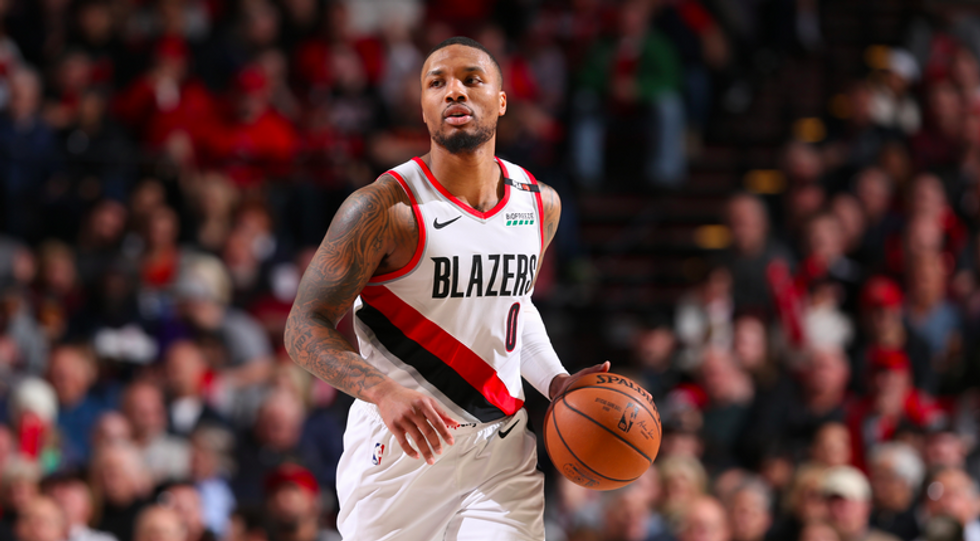 (Photo by Getty Images)
Damian, you are one of the NBA's most promising young talents looking towards the future, and you thrive off of being the underdog. You were only a two-star prospect and you decided to play at Weber State of the FCS, but you made the best of it. You were drafted sixth overall and was voted ~unanimously~ as Rookie of the Year in 2012, which was the same class as stars like Anthony Davis, Andre Drummond, and Draymond Green. You are one of only four players in Trailblazers history to be selected to four All-Star games, and you were All-NBA First Team in 2018.
As well as your career has gone, you have domed yourself. You openly said you were committed to winning a championship in Portland since you were planning on being there your entire career. The nature of the NBA today makes the probability of that situation very unlikely. Portland is not an attractive enough destination for max contract-worthy free agent, and you simply are not going to beat the Warriors without more help.

Paul George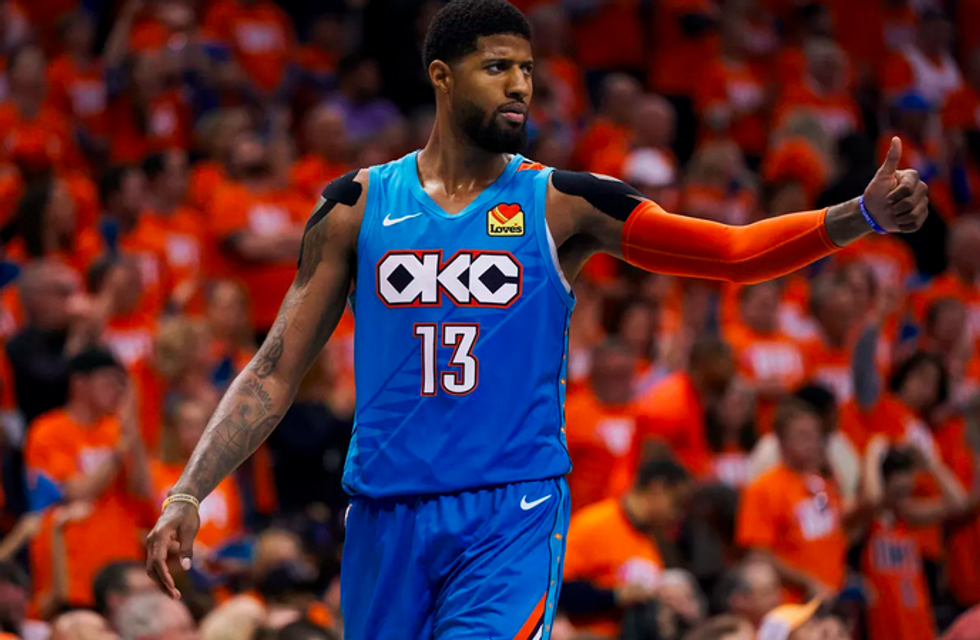 (Photo by Cooper Neill/Getty Image)
Paul, you are my second favorite player on this list, if it means anything to you. Your entire career in the NBA has been overall very good, considering you made six All-Star games, three All-NBA Defensive teams, and were the Most Improved Player in 2013. You even suffered one of the worst injuries I have ever seen in my life as you fractured your leg during a Team USA scrimmage before the 2014 FIBA Basketball World Cup, and you came back as an even better player and leader. Now, you are one of the MVP finalists for the 2018-19 season. Even though you are not going to win, you have worked hard enough to earn the spot you are currently in. You also have one of the best nicknames in the league since you changed your jersey number from 24 to 13 (PG-13, if you couldn't figure it out).
You had the chance to win a title this year. You really did. All you had to do was sign with the Los Angeles Lakers this past offseason and play alongside LeBron James. You were in line to inherit the keys to the Lakers when LeBron retired. You were one of the few free agents that he actually wanted. You're even from Southern California! It was just too easy to mess up, but you "loved the situation" with Oklahoma City, and decided that you wanted to stay and play with Russell Westbrook instead. Even then, did you HAVE to sign a four year deal when you had to know there is not going to be a championship banner hanging in Oklahoma City while you're there? It's pretty sad, considering your past injury and how hard you've worked since then, that you will most likely retire without a ring. Especially when one was so within reach.

Mike Conley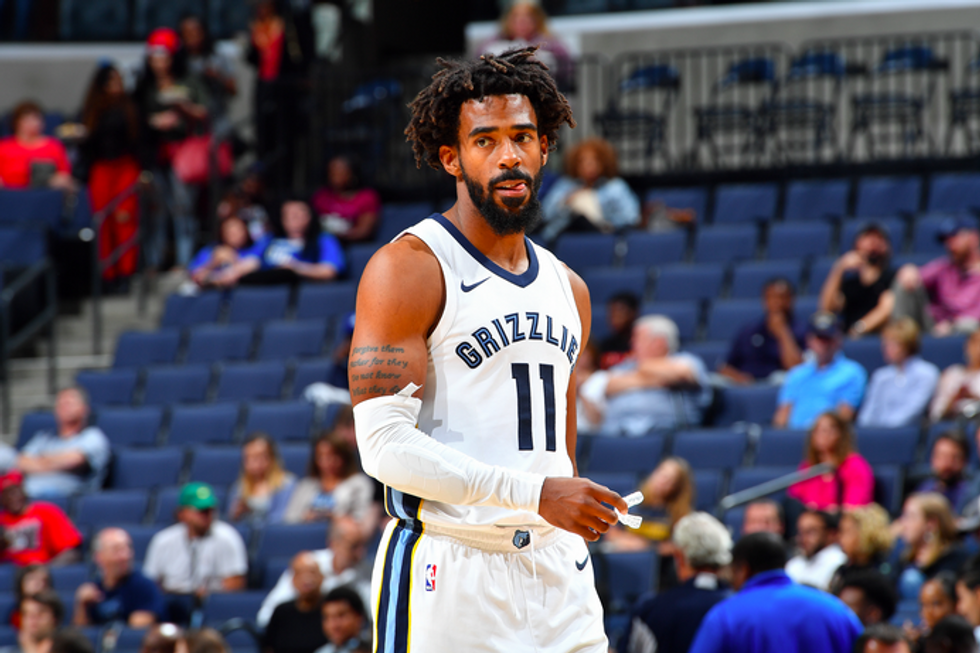 (Photo by NBA.com)

This was the hardest section I wrote by far. I'm from Memphis, where Mike Conley has poured all thirteen years of his career so far into, and the sad reality is that my Grizzlies are nowhere near competing to win a championship and his window to hoist the Finals trophy is closing very quickly. He will have to leave Memphis if he wants to win, and he will have to leave soon.
Mike, thank you. Thank you for everything. You have been one of the best players in Grizzlies franchise history and a model citizen. You epitomize the phrase "Grit and Grind," and you are the only member of that incredible core four left in Memphis. Your number will surely hang in the rafters of the FedEx Forum long after your playing days are over, as it should. You have given me some of my favorite childhood memories and contributed to my love for basketball, and for that I cannot thank you enough. You have suffered many injuries for Memphis, and you have played through many more for the sake of our team. We gave you the largest total value contract in NBA history, and you have been worth every penny of it. You will always have a home in Memphis, and you will always be a Grizzlies legend.
However, as much as you have meant to us, there needs to be a parting of ways. We recognized your value and asked a lot for you at the trade deadline, because you're worth it. No trade happened. Now, we have the second overall pick and it seems all but certain that we will select Murray State PG Ja Morant. He is ready to be paired with Jaren Jackson Jr. immediately, and many predict that they will be one of the most dynamic duos in the league for the 2019-20 season. You have been a stalwart in Memphis for over a decade, and it is now your turn to move on to a team that will contend in the latter years of your career. You've earned it.