As my dad and I unpacked our family's Christmas decorations from the attic, we started talking about all of the waste that often results from the holiday season. As much as we all love Christmas decorations and gifts, these cherished traditions frequently create an excess of unused materials that harm the earth and leave families with more "stuff" than they truly need. Here are some ways you can spread holiday cheer by giving to others and helping out the earth!
Give Sustainably
Answering the never-ending question of how to give the perfect gift, giving sustainably has options for everyone you know!
One of the best gifts you can give to someone is an experience: giving movie tickets, home services, restaurant gift cards, or cosmetology services. You can completely personalize an experience to who you're giving to, and you are able to give something they can utilize and appreciate without harming the earth.
You can also make an effort to shop locally and support small businesses in your city. This is a great way to give gifts that are ethically sourced and well made, and allows you to give back to your community.
Wrap Sustainably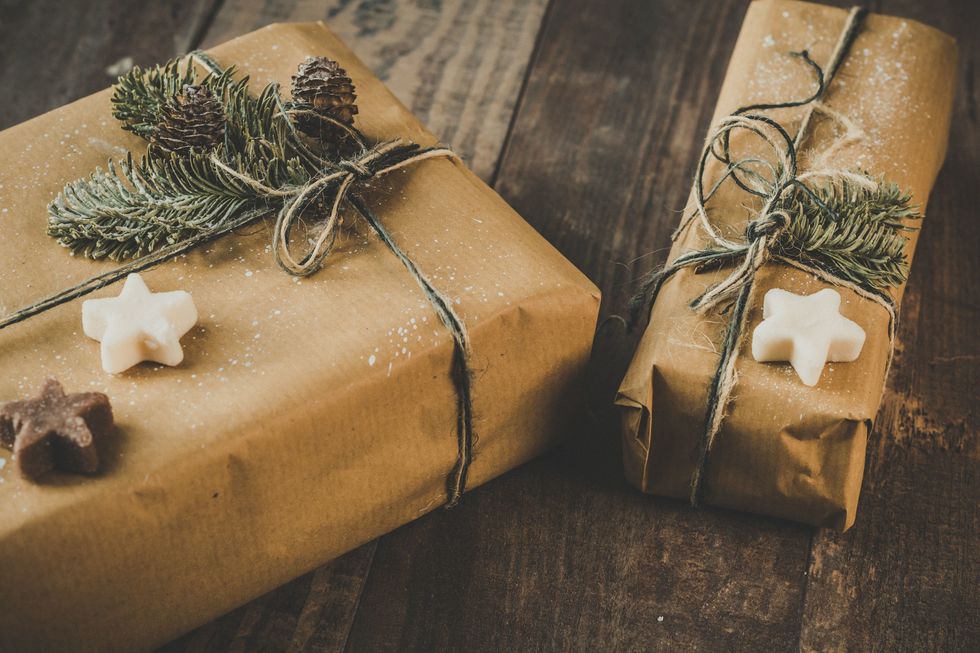 One of my favorite sustainability tips I learned this year is to wrap gifts in newspaper comics or in brown paper bags. This is a great way to reuse items you would already be (hopefully) recycling- paper bags and newspapers are items that actually can be recycled.
Most wrapping paper is never recycled, and much of it isn't even designed to be recyclable with plastic linings and tiny pieces of plastic glitter. Christmas wrapping paper most frequently ends up in landfills, harming the earth. You also can save money from not having to buy wrapping paper!
Serve Sustainably
In a season so massively focused on getting gifts, I've always felt that it's incredibly important to remember to give to others. This is a great time to sort through your closet, garage, or kitchen for items that you can donate during the Christmas season in an effort to give to others. Donating underused items in good condition is a great way to prevent excess waste that harms the environment, and allows you to spread the spirit of giving. It's hard to admit, but often we have WAY more Christmas decorations than we really need.
If you don't have extra items to donate, you can always give your time. Giving your time to a cause you care about is another excellent way to sustainably give while doing good for others.
Sustainability is vital year-round, but during a time resulting in such excess waste it's important to show the earth a little more love. I hope these ideas encourage you to spend some time this Christmas season thinking about how you can do good for those around you and for the earth!