1. Take a walk
My college campus is beautiful. Sometimes, the best way for me to relieve stress is to go outside and enjoy the breeze or watch the sunset.
2. Read a book
Reading is one of my favorite things to do. It is great to be able to escape your world for a little bit and forget what is going on around you.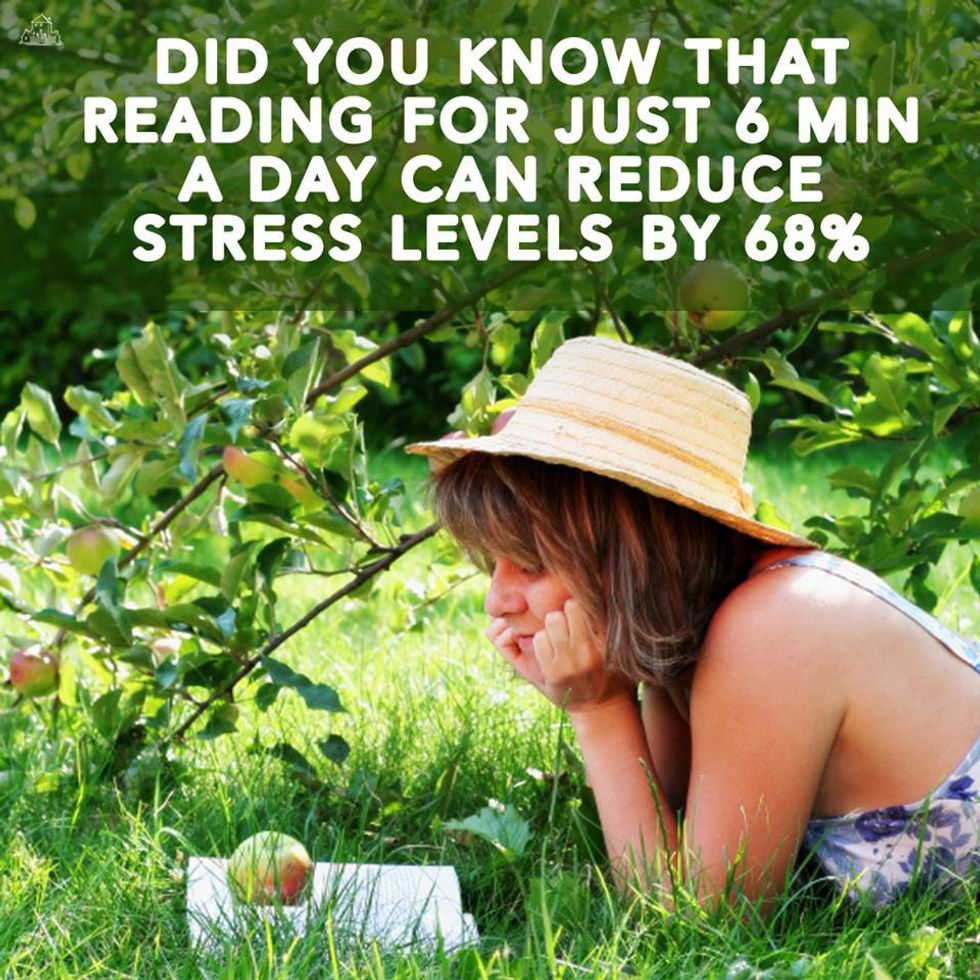 3. Play an instrument
Music always helps me to relax; especially playing it. Taking your concentration away from work and towards creating something enjoyable is a great feeling.
4. Keep your fingers busy
Moving my fingers seems to take up all of my concentration. I really enjoy crocheting when I'm stressed. It turns my energy and concentration into something productive.
5. Craft
I love getting creative. Something about creating something new makes all my stress and negative feelings go away.
6. Color
Coloring is a great way to relieve stress. The repetitive movement works wonders and it transports you back to a simpler and easier time.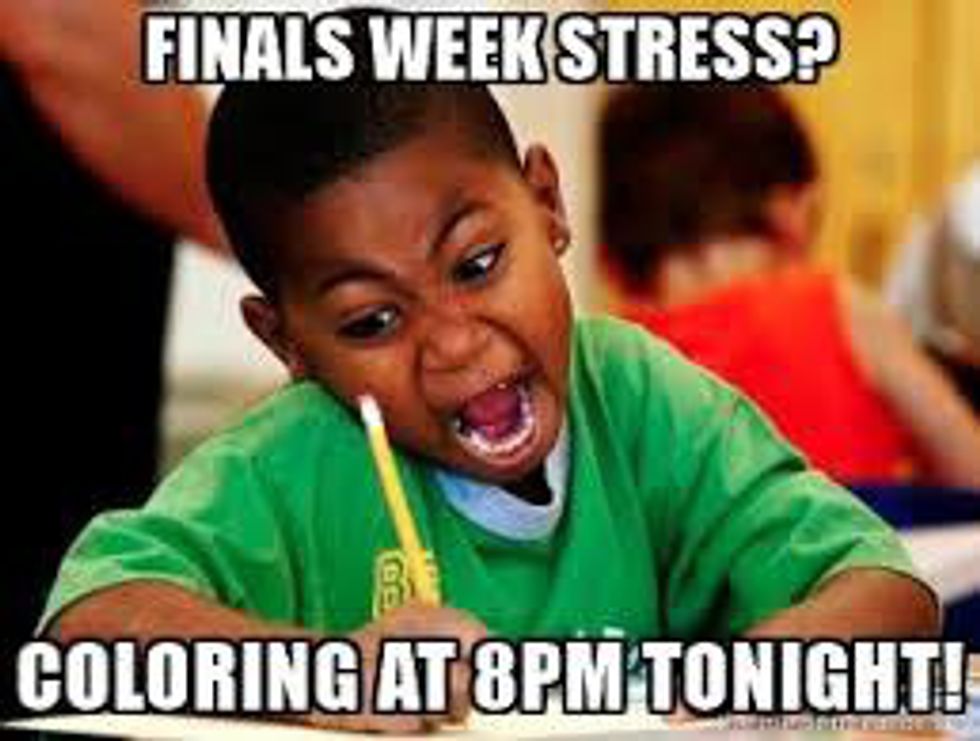 7. Take a nap
Napping is one of everyone's favorite activities. After a day of being stressed, waking up from a nice nap makes you feel rejuvenated.
8. Listen to music
Everyone loves music. There is just something about it that makes everything seem a bit better.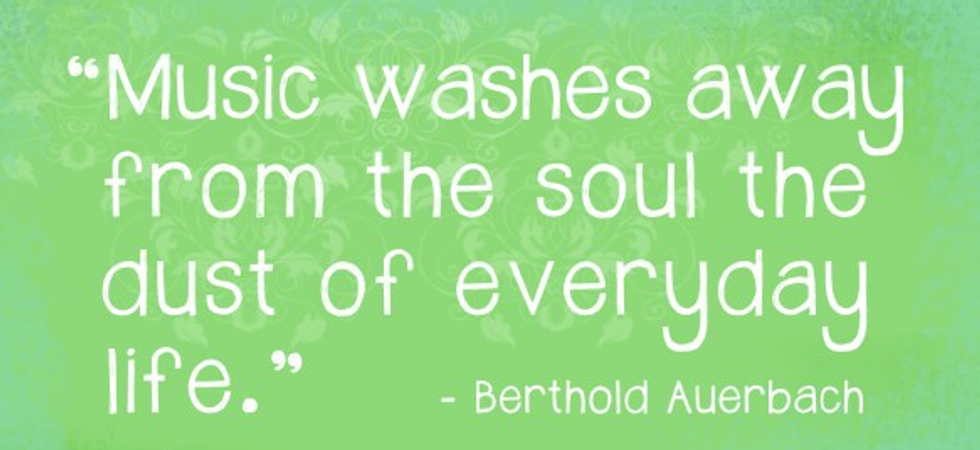 9. Watch some TV

One of my favorite things to do is watch old TV shows or movies. Disney always seems to calm me down.
10. Lie down and enjoy the quiet
Sometimes, the best thing you can do is nothing. Just enjoying the peace and quiet helps you to relax after a chaotic and stressful day.