Barbara Miller had many titles. She was a nurse, a friend, a sister, a wife, a mother and most important to me, she was a grandmother. She was my grandma. I had her in my life for only six years. In May of 2002, leukemia took her from my family. It has been almost 15 years since we lost her. Six years was not enough time for me to get to know my grandma.
I can't remember much of her, and I have forgotten her voice. The few memories I have are from her amazing cooking, comforting me after I got scared from a dinosaur ride at Disney World, going with us to church when we visited and telling my brother to go sit in the corner when he was bad. I remember the funeral. I remember the nights I would wake up crying because I dreamed about her and missed her. I remember my mom telling me that grandma would not want me to cry over her, but smile and remember what I had done with her. Now I am 21, and I wish I could have done so much more with her.
My grandparents are talented cooks, each knowing how to cook what they know best. I wish I could have watched and helped my grandma cook some kielbasa sausages or Grandma burgers, a burger in a mushroom cream sauce. I wish I could have helped bake the cookies we would decorate every Christmas.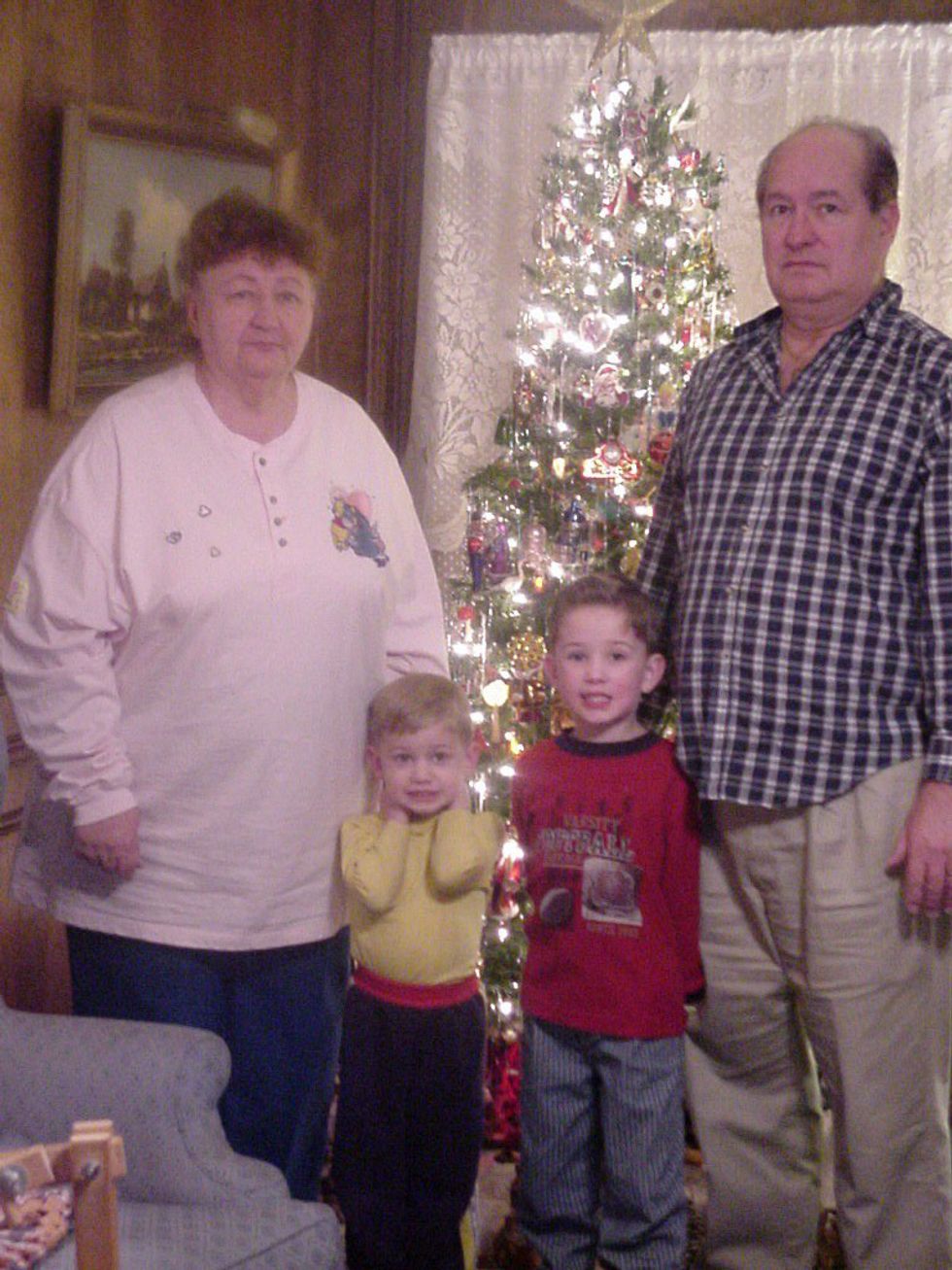 I am a devote Catholic, as my grandma and grandpa are. She was not able to see my First Communion or Confirmation. I wish I could have told her that I chose to be confirmed with St. Nicolas as my patron saint. I wish I could have sang more hymns and prayed with her in church. I wish I could have attended midnight mass with her and not struggle to stay awake through the mass. I wish I could have spent one more Christmas with her.
I wish she could have seen all the accomplishments my brother, my cousins and I have made over these 15 years. I didn't get to send her a letter inviting her to my Eagle Court of Honor and show her how many Eagle Palms I earned before I turned 18. My grandma never got to see me race in a regatta doing a sport I love. She was not sitting in the audience during my brother's or my graduation. I never had the chance to call her excitedly and let her know that I was accepted into college and its honors program. There are so many more things I wish I could have done with her, but one stands out more than any of the others:
I wish I could have said how much I love her and goodbye one last time.
I did not get to see her at the hospital because they thought the radiation was working. I would have had to leave school to go see her, something my family did not want to do to me. They also did not want my last memories to be of her in a hospital bed. It took me a while to come to terms with having to say my goodbye at the funeral, but now that I am more mature than I was then. I'm happy they did what they did, because the last memories I have of her are the happy ones.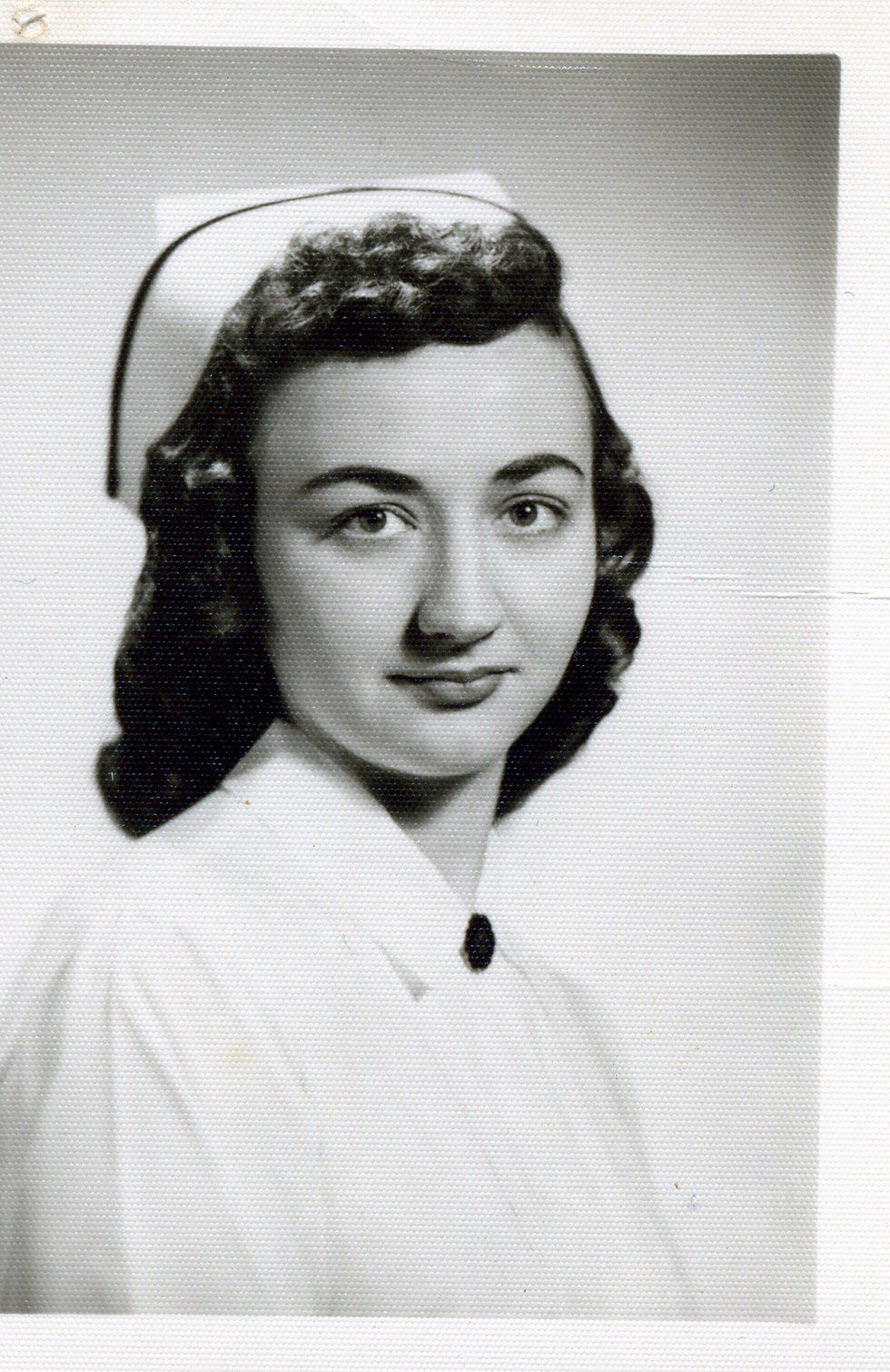 I'm writing this because of something I overheard while eating lunch a few days ago. A girl was complaining about her grandmother wanting her to come visit her over Labor Day weekend, even though she had already visited last month. I have heard things like this too many times. I wanted to go over to her and yell at her about how blessed she is to have a grandma who wants to spend time with her. It's something I don't have the chance to do with my grandma now.
I know I am blessed to still have my grandpa, Maw Maw and Paw Paw with me. They are an active part of my life and I never take a moment with them for granted. Anyone who has lost any family member knows what I mean. My grandpa has been to Yellowstone, my favorite National Park, with my family. My Maw Maw and Paw Paw have gone all over Disney world with us. All three have seen me race several times. These memories I make with them will last forever, and I still have many more to make.
So when you are done reading this, call your grandparents. Ask them about how they are doing and what they have been doing. Tell them about your life. Make plans to visit and do things with them. Make all the memories you can. Don't let there be a single "I wish I could have" left.