In sorority life, our Greek family means the world to us. To people outside of Greek life, bigs and littles are the weirdest and maybe even stupidest concept ever. But to us, it all makes perfect sense, even as the rest of society looks on in bewilderment at the things we do, these included....
Before Big/Little Reveal night, littles always say they love their big so much, although they don't even know who it actually is yet.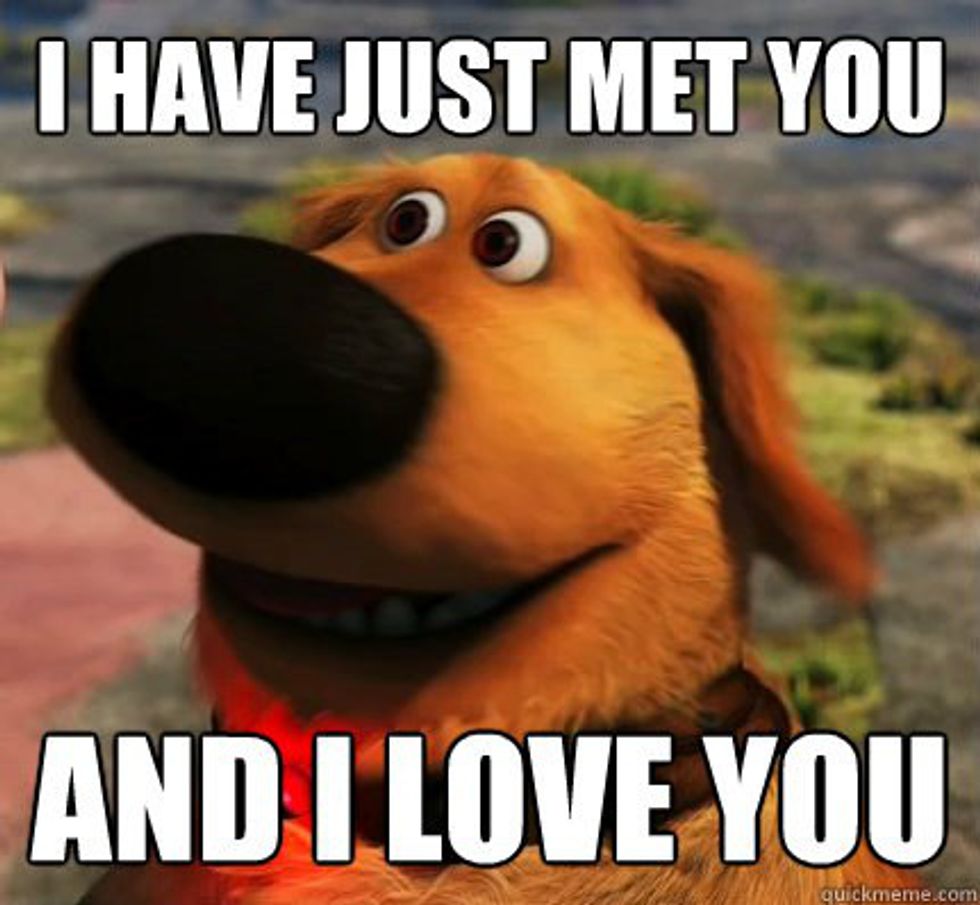 And on the other hand imagine spending boatloads of money and countless hours crafting for a girl who doesn't even know who you are yet. Yeah, makes total sense...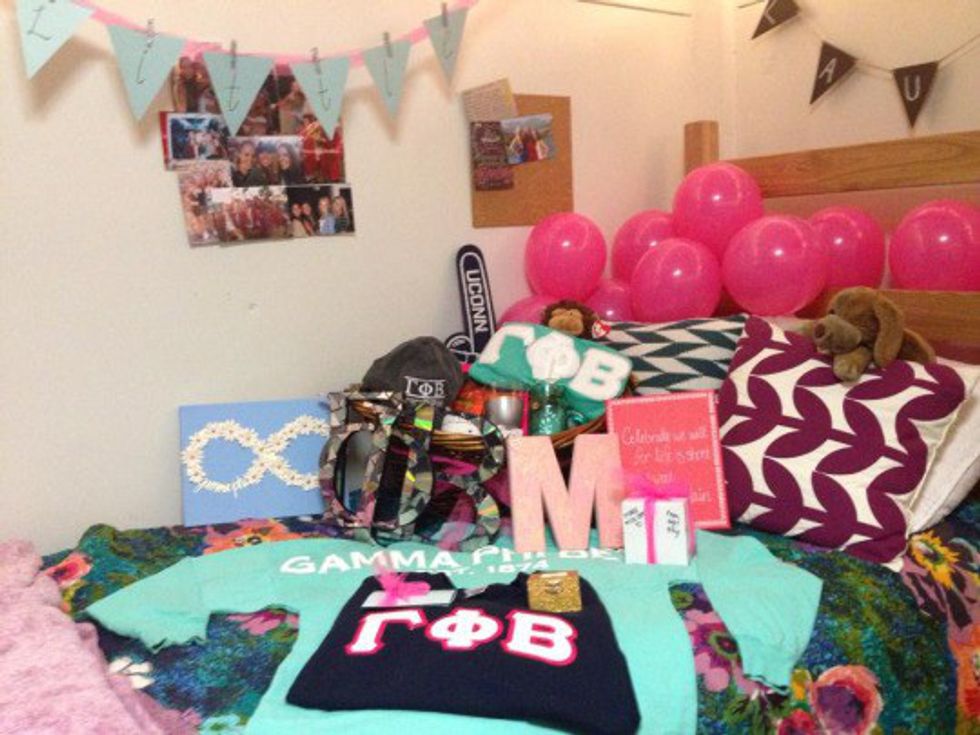 I mean let's be honest, your big during big little reveal is practically Santa...she leaves you TONS of presents and gets you everything you want.
Also, imagine if you were going to take a picture with your grandma and decided to squat right in front of her...exactly. Bigs and littles cannot take a normal picture without squatting, and people outside of Greek life will never understand it.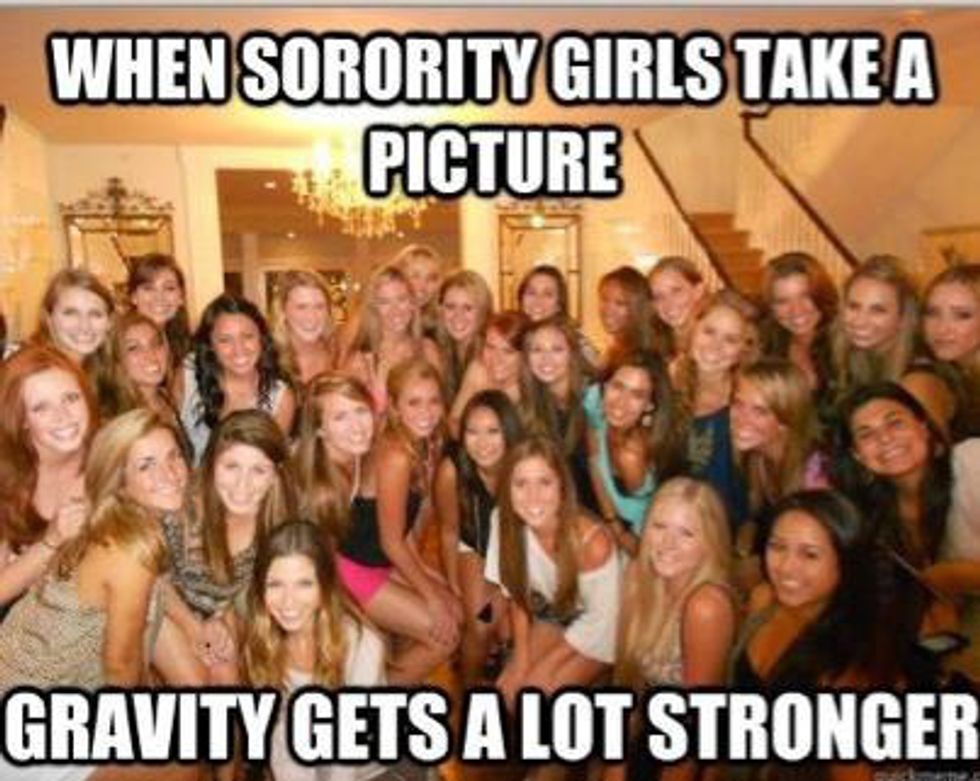 And if we aren't squatting we're taking "family tree photos," and everyone always asks, "why does that girl get to be at the top?" Then you try to explain it to them and they get all confused and you just give up...
Imagine someone calling you "little" but you're actually older than them. Nobody outside of Greek life will ever understand that...
And society will never understand why we make "Big" Facebook pages and Twitters, stalk our little's old pictures, and create memes with their photos...
And one day out of the year, everyone who isn't Greek and is on social media absolutely hates us.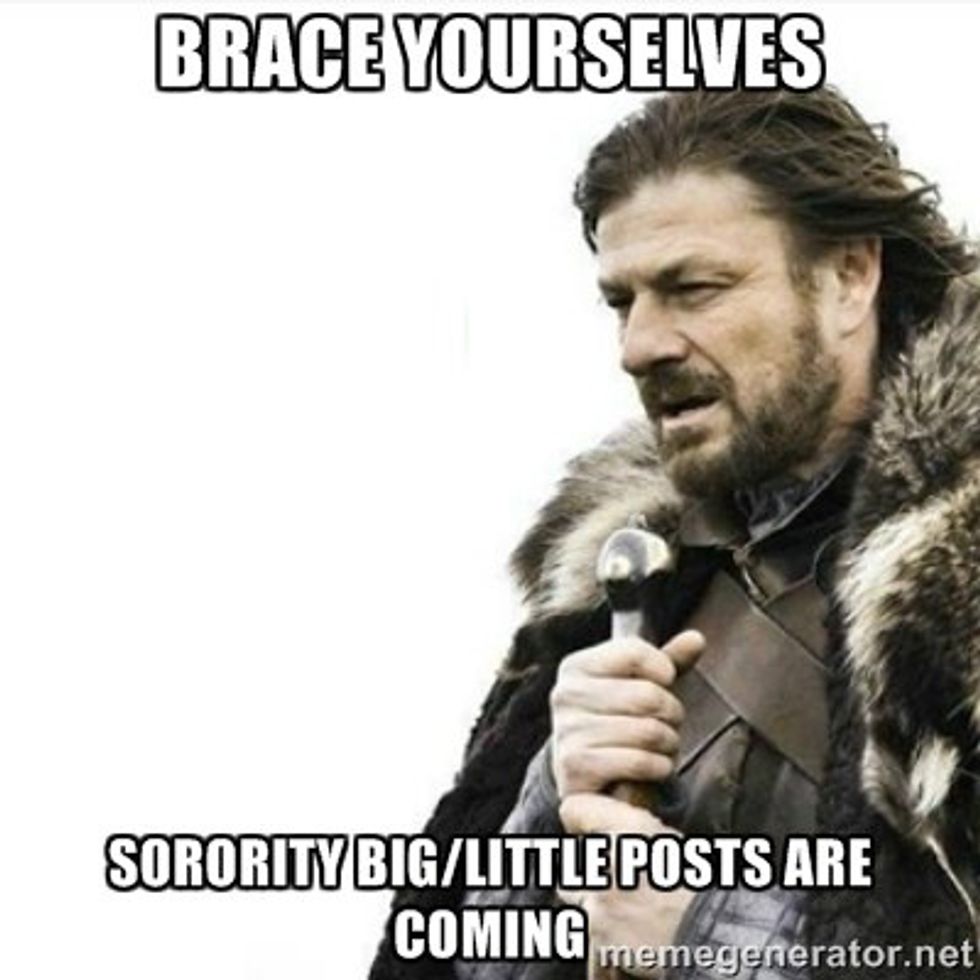 But in the end, whether people understand it or not, our Greek life is our family. As cliche as it sounds, we find our mentors, our best friends, our soulmates, and our bridesmaids through our Greek life family.
Overall, from the outside looking in you can't understand it. But from the inside looking out you just can't explain it.