So you think you know how to have a good time. But you haven't ever been to Raleigh -- the capital of North Carolina, the ultimate southern intersection of technology and art, a home to four fantastic universities, the city who was nicknamed for the sheer number of majestic oak trees that are literally everywhere, a place of ultimately unbeatable food and drink selections?
Yeah, you might wanna reconsider that title you boast, of That Person Who Travels a Lot and Surely Knows Where the Party Is. Or, start planning your trip. Both are good options. But I'm assuming that, with a title like that, you're going to want to get in the know as soon as possible, and keep the title.
With a city of this sort of cultural magnitude, it's easy to get overwhelmed. Even the schlep down Interstate 40 can be daunting all on its own. But I'm here to inform you that it can be broken down to optimize your experience.
So whether you're in Raleigh for business or for pleasure, please accept this 20-something's personal insight into what's worth doing in the city, based largely on my own first year as a resident myself. The following 25 places and things to do are my inspired catalog, concepts that don't always break the bank, and which, depending on my mood, are always worth the trip out.
1. The food of Glenwood South.
As a current resident of Crabtree Valley, I'll admit I'm a bit biased when it comes to recommending tasty and convenient eats in the Raleigh area. Sometimes, the real downtown feels like too much of a hassle (it's OK to admit that!) between the parking and the walking and the all-around additional costs associated with simply being as downtown as one can be. A trip to the Glenwood South area -- which is very literally a straight shot down Glenwood, or Capital Boulevard -- yields endless possibilities: tacos, bar food, Irish cuisine, pho, pizza, beer, cocktails...and more beer.
2. The NC Museum of Art.
The North Carolina Museum of Art opened its doors in 1956 as the first major museum collection in the country to be funded by state legislation and funding, which evidences the fact that this institution has spent a long time being awesome. Today their entire permanent collection is free to view (and there's a coffee bar in close proximity to said art) and loaded with ancient stuff, and new exhibitions are always rotating and available to visitors for a small fee. And depending on what time of the year you're there, you might be able to catch a well-known musician performing on the lawn as part of their summer series.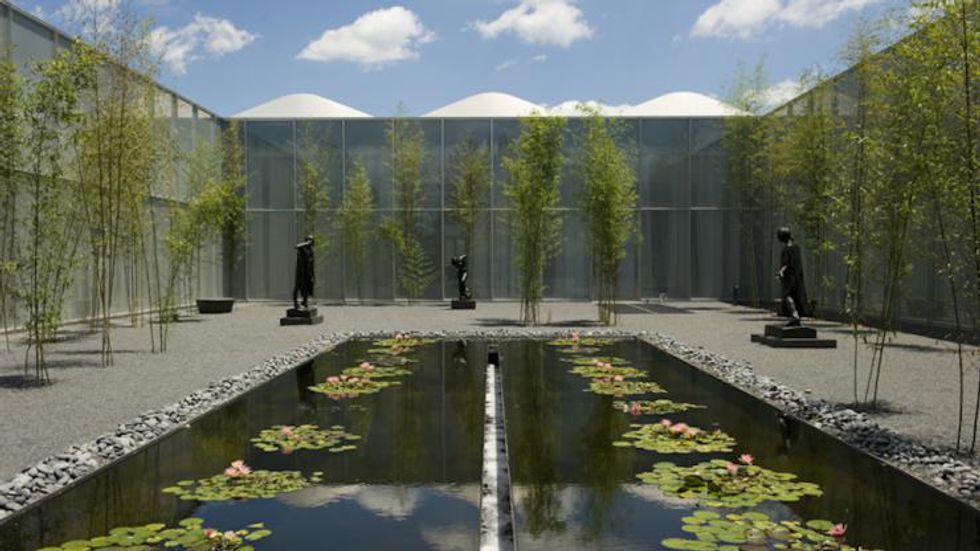 Image Credit: NC Department of Natural and Cultural Resources
3. All. The. Beer.
Establishments in North Carolina that will provide you an alcoholic beverage are definitely not in short supply -- but there's something special about getting a brew from a knowledgeable bartender or experienced brewer. Lucky for you, there are plenty of those in Raleigh too. Shop around at House of Hops and Bottle Revolution, or look inside the brewing life at Big Boss Brewing Co., Lynwood Grill, and Crank Arm Brewing. Or about 50 other places. You don't have to look far for a good drink in Raleigh.
4. The downtown live music scene.
Pick up an Indy Week to investigate the live music scene downtown, which -- although missing the vibrancy of the forward, punk scene it once supported -- is very much a revolving door of talent any night of the week. The Hopscotch Music Festival, held yearly in September, is going on its seventh year and has definitely brought some new energy to the creative experimentation and collaboration going on these days in our Capitol City. From the little-known singer-songwriters to larger acts going on at the PNC Arena, there's a good chance you'll catch something you want to see in Raleigh.
5. The college live music scene/NC State Campus.
The fact that we're blessed here with a top-notch college radio station (88.1 WKNC) means that a good chunk of the regular indie music circuit is bolstered by these guys, and we're all the more lucky for it. Other areas of NC, like Greensboro and Chapel Hill, are living proof that a college crowd means continued dedication to the low-budget thriving of local music scenes. Look no further than the station's weekly Local Band/Local Beer concert series at the Pour House to see what I'm talking about.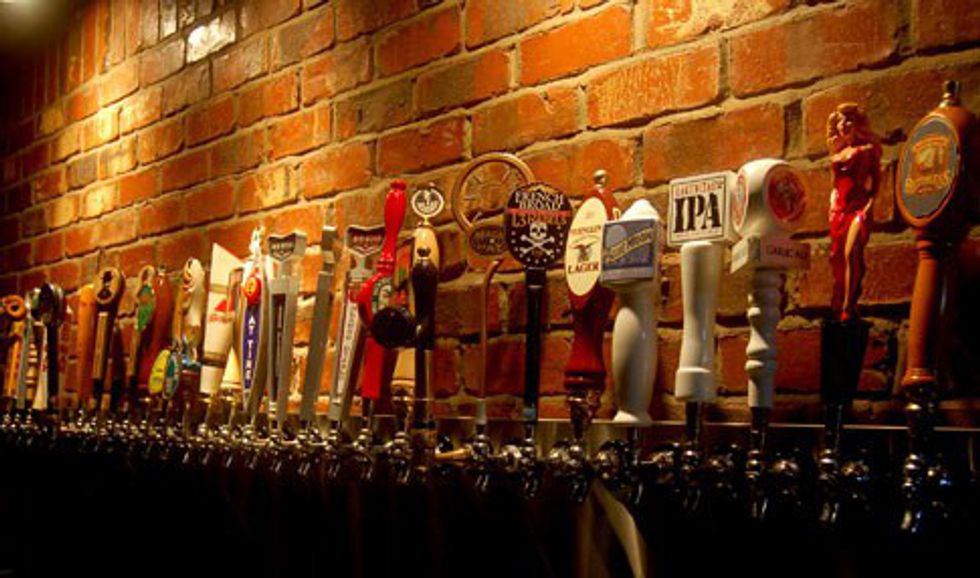 Image: PubCrawls.com
6. The elite live music scene.
Though it isn't always as fun to admit it, there is more to our local music scene than grunge and hip-hop. The city is home to a full-time, 66-member symphony orchestra which regularly hosts world-renowned solo artists and offers reasonable package deals. Other well-funded performing arts centers across the state allow for attractive collaborations for institutions and great opportunities for students as well.
7. The shopping at North Hills and Cameron Village.
While I don't personally do much of my shopping at either of these fine centers of leisure, they are 100% worth the trip for special occasions, a bite to eat with the fam or to lust after threads at Anthropologie. Plus, there's something to say about a successful business center that can put together something more attractive and less cramped than your average mall -- however we do have one of those in Crabtree Valley, if that's something you prefer.
8. The Glenwood-Brooklyn historic district/Five Points.
While very close to the busy urban sprawl of the Glenwood South district, this neighborhood boasts both seclusion and absolutely beautiful homes. A summer day is well spent on foot around here...just park your car, add an iced coffee or a slice of pizza and you're set. The area includes one masterfully eclectic gift shop and grocery called NOFO, which is always worth a trip for local goods or a sandwich. You won't be sorry.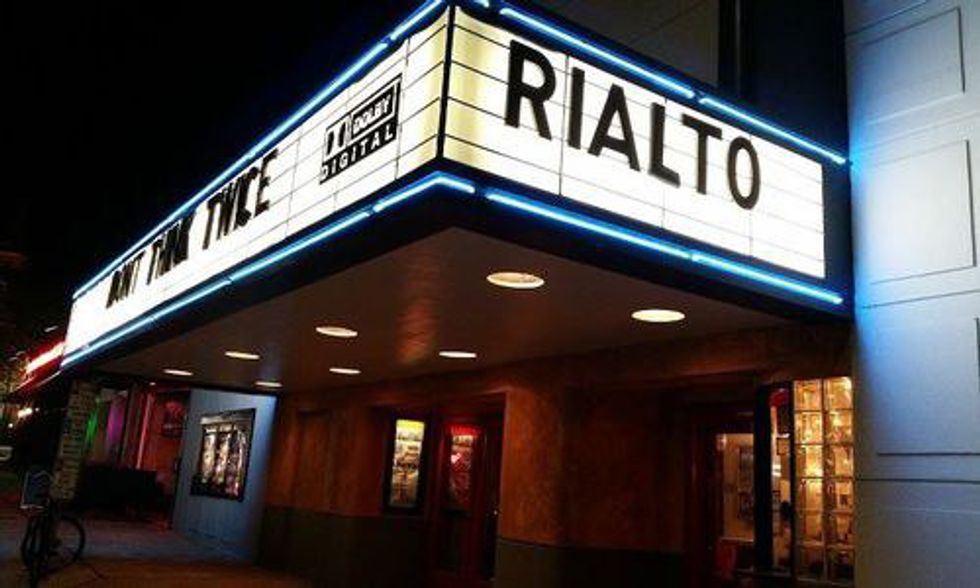 Image Credit: MovieTimes.com
9. The Neuse River Greenway.
Food and shopping are great, but keep this in mind: Raleigh's big, and not without some good old NC scenery -- and greenery. The Neuse River Greenway spans 33 miles, from a shining lake just off the main road to the Wake County line. I personally value the sort of place where you can do some natural swimming or take a kayak out for the day, and ladies and gentlemen, this is your spot.
10. The State Farmers Market.
It's no secret that North Carolina has a killer agriculture industry. The Capitol City's Farmers Market is no exception; its indoor-outdoor complex is fully functional, open seven days a week, year-round. Do yourself a favor now and then: Take $40, plan on having breakfast or lunch at one of its three locally-charged restaurants, and go home with bags full of phenomenal produce, dried and baked goods, and meat products too. Yes, yes, yes.
11. The Nash Square shopping district.
Located at the heart of downtown Raleigh, Nash Square is a massive lawn and community rest area which offers a good walk and fantastic destinations from essentially any vantage point. To the south and the west is great food and one amazing arcade (scroll down for details); to the north is more great food and a host of impressive government, religious and educational institutions; and to the east is Fayetteville Street, or what is commonly recognized as our city's main street for a variety of activities. Nash Square is also super close to the City Market, adorable cobblestone streets, and some very neat underground, artsy gift shops.
12. The constant influx of new eateries.
Thanks to a couple of local culinary schools -- as well as to the basic fact that southern food is really damn good -- Raleigh is home to a constantly shifting landscape of culinary options. One major player in the game, Ashley Christensen, is responsible for a host of longtime favorites like Poole's and Beasley's Chicken + Honey, as well as newer additions to the scene like the experimental burger bistro Chuck's. For a no-nonsense meal or a serious cocktail, I recommend bookmarking one of Christensen's.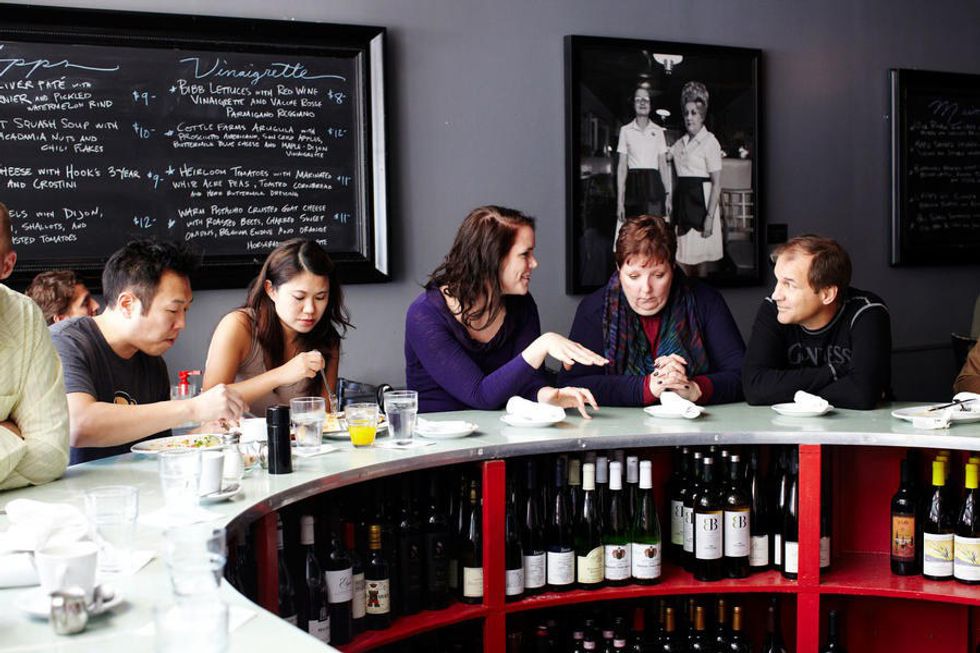 Image Credit: Southern Living
13. The Museum of Natural Sciences.
Two words: Adult playground. Alright, maybe not for everyone, but hey -- with the exception of the IMAX theater and special events, it's free. Whether you're limited to the indoors on account of rain or if you genuinely want to learn something, this place is worth a visit. And the added bonus of a majorly legit museum cafe? Uh, please.
14. William B. Umstead State Park.
Umstead Park is huge. It is the absolute perfect place for tramping around on those gorgeous days when the downtown concrete jungle just won't do the weather its due justice. With camping and pavilion event areas, bike trails, riverlets, and acres upon acres of towering forestry, the park truly exceeds initial expectations when you're first pulling off Glenwood Avenue. Get out there and do something for your soul! Or your dog. Or both.
15. The abundance of taco trucks.
No matter how many great sit-down restaurants there are in a city, sometimes what one really needs is a decent taco truck. Or a BBQ truck. Or a Hibachi truck. Or a really, really good coffee truck. While Raleigh doesn't have the supremely lax and all-accommodating truck regulations that Durham boasts, we still have a wide range of competitive and fantastic chefs whose meals on wheels do not disappoint. Take a peek at the annual rodeo's website for a full sampling of what the city has to offer.
16. Lodging to accommodate your wallet.
Visiting from out of town? Whether you're looking at luxury hotels or affordable studio apartments on Airbnb, Raleigh's got you covered. I already live here year-round, and looking at some of the listings online are making me want to have my own little stay-cation. Resist, Sophia. We can do this.
17. The NC Fairgrounds Flea Market.
If you have ever wondered, "Where can I get my smattering of weird plus just enough functional living accessories and something to snack on, all in one place?" Look no further...the Raleigh Flea Market is held every weekend all day long at the NC State Fairgrounds. It will serve as your one-stop destination for clothes and sports equipment, pottery and local art, toys, antiques, garden accessories, produce and candy, and that pile of rusty stuff that you're not even sure should legally be made available for purchase.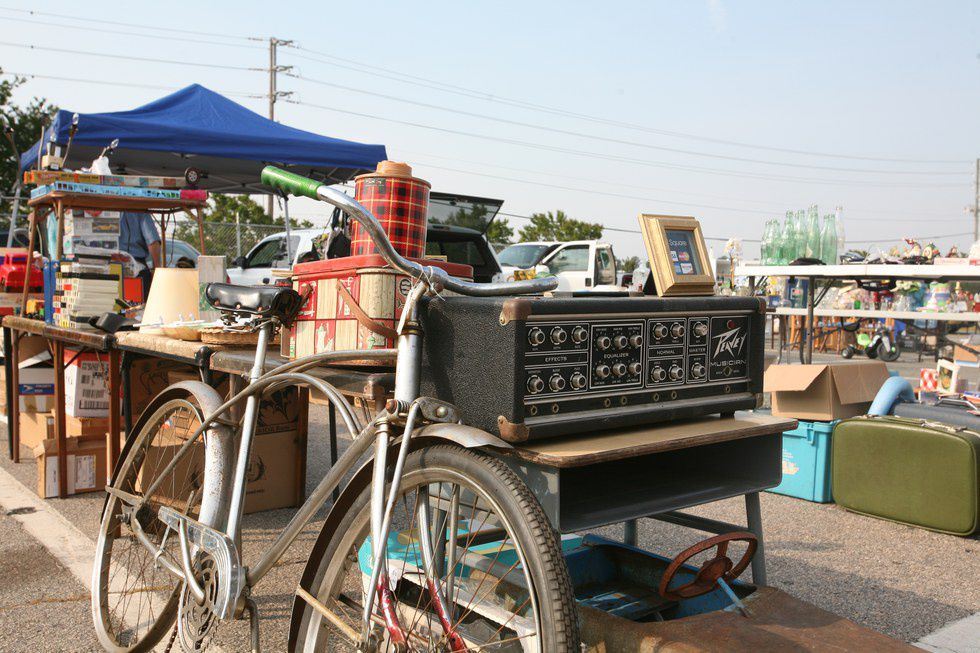 Image Credit: Deep Fried Blog
18. The plethora of ethnic food options.

OK, I can't ever say enough good things about the food scene in Raleigh. I could just give you a list of all the amazing non-American styles I've sampled around, but I'll let you do the Yelp-ing and tasting yourselves. Although I will say that Bida Manda Laotian Restarant & Bar is probably one of the best things that has ever happened to me on a birthday...ever. And don't let the immediate city limits stop you from exploring, because the deli-style restaurant and bubble tea bar at the Grand Asia Market in Cary are crazy, crazy good.
19. The vegetarian options.
Incredible stuff going on here too, and I cook meat sometimes like it's my job. Major shout-outs to Raleigh Raw and The Remedy Diner for their health-conscious choices and out-of-this-world flavor accomplishments.
20. The family-friendly avenues.
Yeah, OK, some of you might have kids and don't spend every other weekend smashing gin and tonics and wondering what life is all about. Raleigh is, for the most part, very family-friendly; in addition to the science museum, Marbles is a known relic of the city, a place where dreams come true and which makes every single one of us upset that we aren't little kids anymore.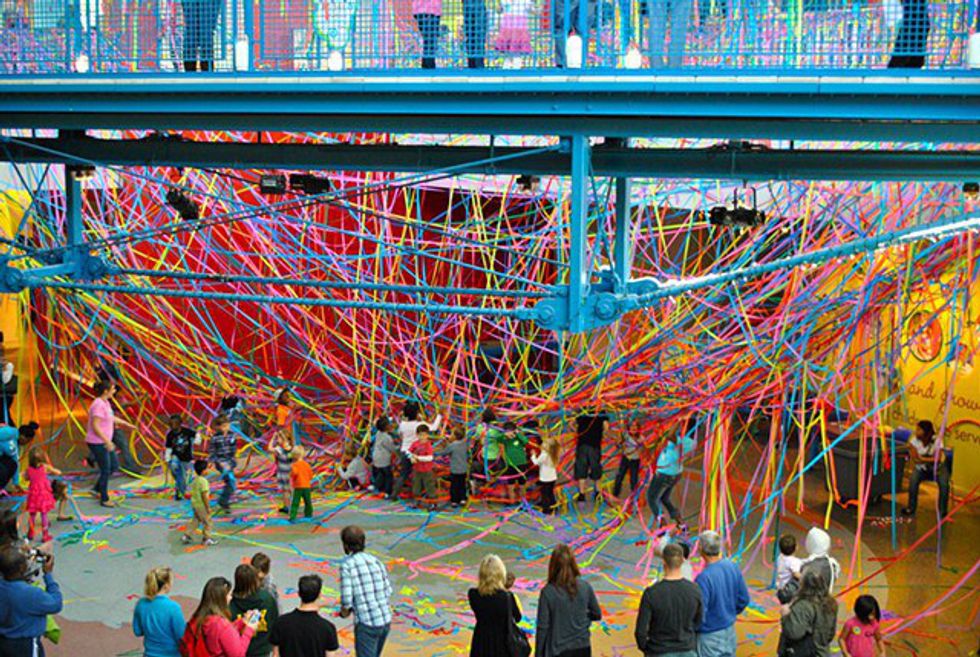 Image Credit: MaryCarterTaub.com
21. The Boxcar Bar + Arcade.
This is probably one of the hands-down coolest places in the entire city. I mean, what's not to love about vintage video games and available shots of basically anything you would want to drink? The spot is just an offshoot of the heart of downtown Raleigh in what's called the Warehouse District, AKA a very friendly and all-around ideal place to be for a low-key and still utterly classy evening. It's situated beside a brick patio, used often for live music on weekends, and one legendary eatery known as...
22. The Pit BBQ.
Oh my God, all I can say here is that, if you are from out of state, make this the single educational excursion you make to learn yourself some genuine NC-style pork. I recommend making a reservation, drooling over their website, and then, after dinner, rolling across the street for some artisan chocolate...because you've earned it.
23. The Raleigh Times
If you're seeking homegrown culture, this sentimental dollhouse of an establishment is the perfect place to soak it all in. The original home to the city's first two newspapers (one for the morning and one for the evening, you know, since TV wasn't a thing yet), the building's interior is plastered with vintage photographs and always packed full of locals and visitors alike. With sidewalk dining, a mouthwatering menu, and -- per Raleigh standard -- killer cocktails and brew, this place is worth your stop, whether you're on a date or simply grabbing coffee for one.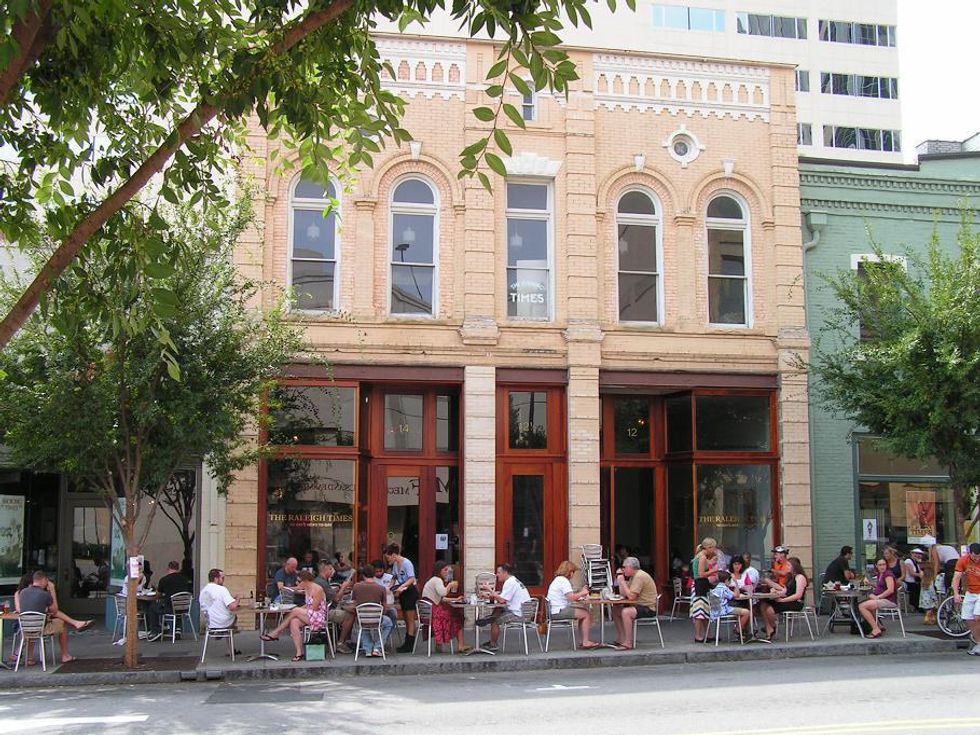 Image Credit: Pintrest
24. The local tattoo shops.
When you're out and about in Raleigh, it doesn't take long to notice the high volume of quality ink on skin. While a lot of that is due to the fact that the Triangle is attracting increasingly higher numbers of young and artistic folks, it goes without saying that plenty of those designs are being produced right here in the Capitol City. To those considering going under the needle: Check out the custom work and special events at Mad Ethel's; witness everything from cutting-edge to classic at Blue Flame; relish in 50 years' experience at Warlock's; or go with a little neighborhood lovin' at my personal fave, Rock 'n' Roll. You have my permission to live a little.
25. The roads to out-of-town.
If you aren't from North Carolina, you don't need me to tell you that Raleigh doesn't include everything that our great state has to offer. So if you're planning a trip and have a little extra time to burn, plan to stop off at the bus or train station and try the class and academia of Chapel Hill, and its hippie younger brother Carrboro. Try the beach -- we've got plenty. Try wild Asheville and Boone and find yourself in Blue Ridge wonder. Don't worry -- Raleigh will still be here, awesome as ever, ready to welcome you back.