North Carolina is a beautiful, wonderful state. From mountains to beaches, to UNC to Duke, there is nothing mediocre about the great Tar Heel state. If you were raised in North Carolina, you should be able to identify with the following:
1. You either have the lighthouse or the plane on your drivers license (Nobody gets the seal).
2. You roll your eyes and correct people that pronounce it "App-a-LAY-shun" instead of "App-a-LATCH-un."
3. You have probably been to the Biltmore Estate (AKA America's only castle) before on a school field trip.

4. If there is even a CHANCE of snow school will be cancelled for a week, the grocery store will be out of milk and bread, and everyone will be afraid to drive.
5. You either like light blue or dark blue, not both.

6. Or you like red.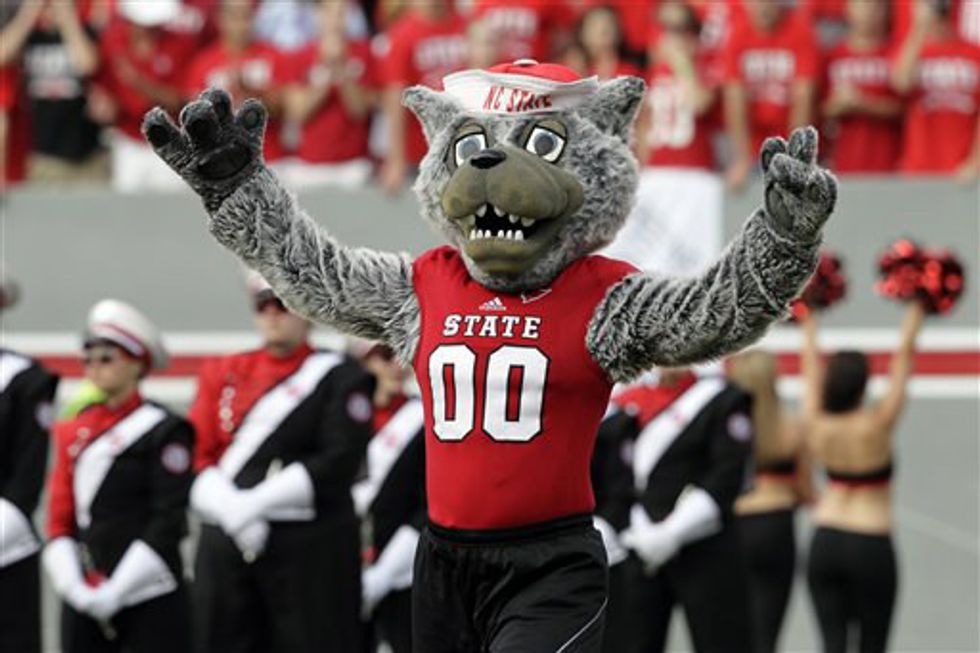 7. Some of your family members probably make/sell real moonshine and it's WAY better than that knock-off crap they sell in gas stations now.
8. Cook Out is life.
9. You have waited in line in your car for two or three hours just to see a street of Christmas lights in McAdenville (AKA Christmastown, USA).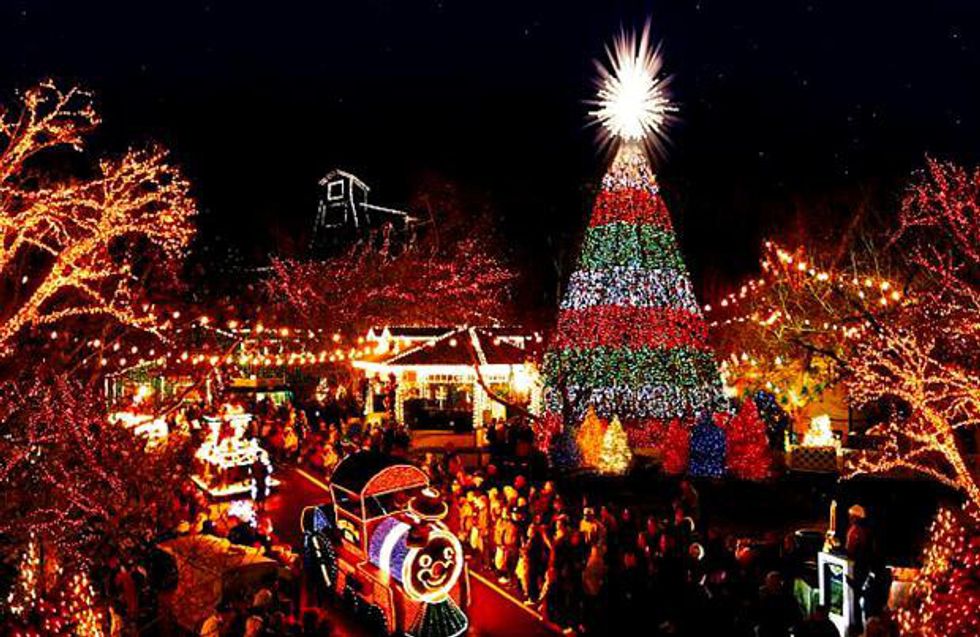 10. In elementary school you heard the phrases "Duke is puke! Wake is fake! But NC State is the one we hate!" and "You can't get to heaven in a red canoe 'cause God's favorite color is CAROLINA BLUE!" thanks to your obnoxious UNC-loving classmates.
11. Billy Graham is a state-wide hero and you've probably been to his beautiful library.
12. You often wonder why Charlotte isn't the capital instead of Raleigh.
13. Two of God's greatest gifts were invented in North Carolina: Cheerwine and Krispy Kreme Doughnuts.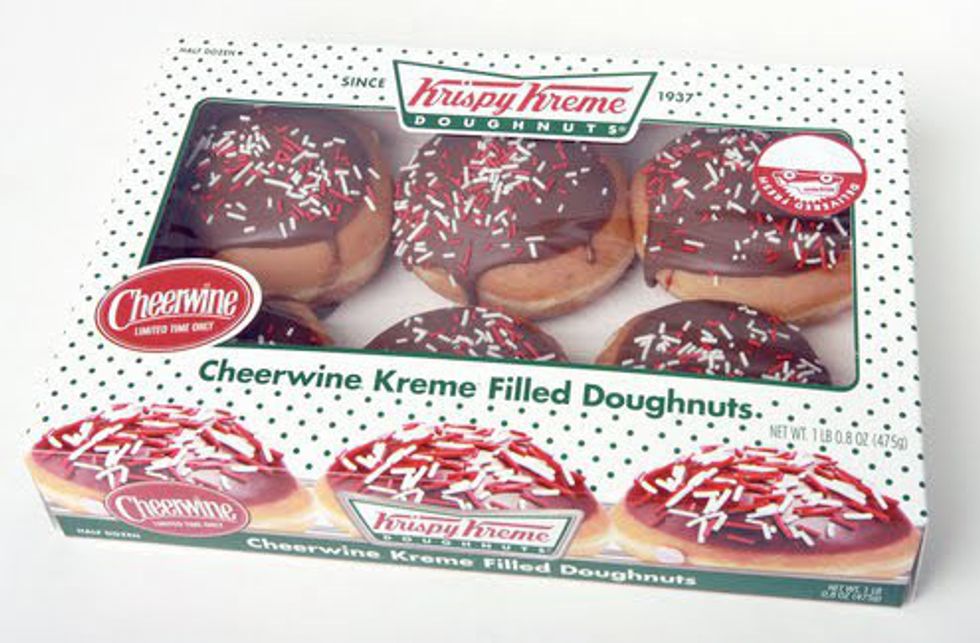 14. NASCAR is a big deal.

15. In school there was importance placed on the Lost Colony, Blackbeard, and tobacco.
16. It doesn't matter what time of year you go swimming in the mountains, the river water is always freezing.
17. You've been to Sliding Rock before.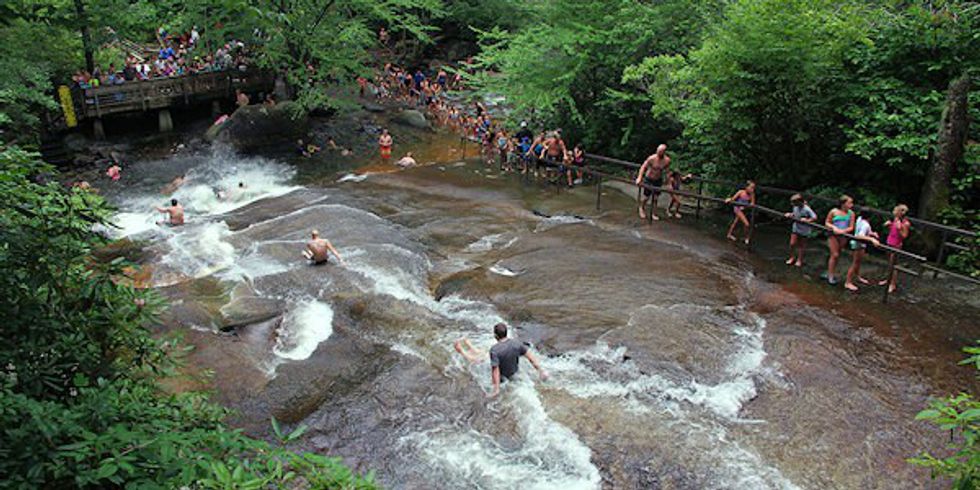 18. "Wagon Wheel" (by Old Crow Medicine Show) is a very important song to you and you knew it way before Darius Rucker covered it.

19. Occasionally, you have to worry about a hurricane destroying your town.
20. Bojangles is the best way to cure a hangover.
21. We love going "All the way," AKA chili, slaw, onions, and mustard on our hotdogs.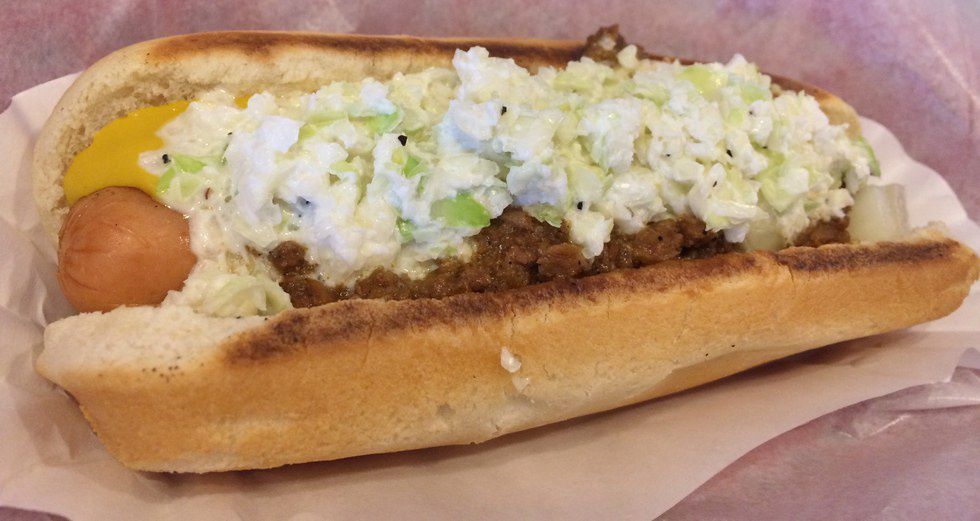 22. You brag about all the amazing movies filmed here, including "The Last of the Mohicans," "Dirty Dancing," "The Hunger Games," "A Walk to Remember," "Talladega Nights: The Ballad of Ricky Bobby," and "The Color Purple."
23. And also the popular TV shows filmed in North Carolina, including "One Tree Hill," "Homeland," "Under the Dome," "Sleepy Hollow" and
"Dawson's Creek."
24. You rep 23 because the greatest basketball player of all time is also from here: Michael Jordan.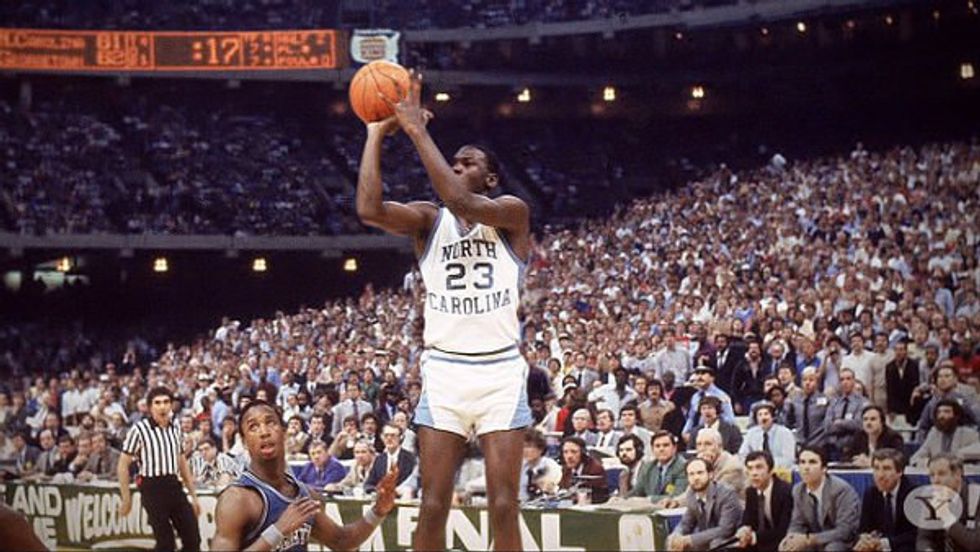 25. There are two kinds of barbecue: Eastern-style and Lexington-style, and you probably have a preference. Either way, North Carolina has the best barbecue in the country.
26. And barbecue is a NOUN, not a verb.
27. We have some of the best breweries in the country, also.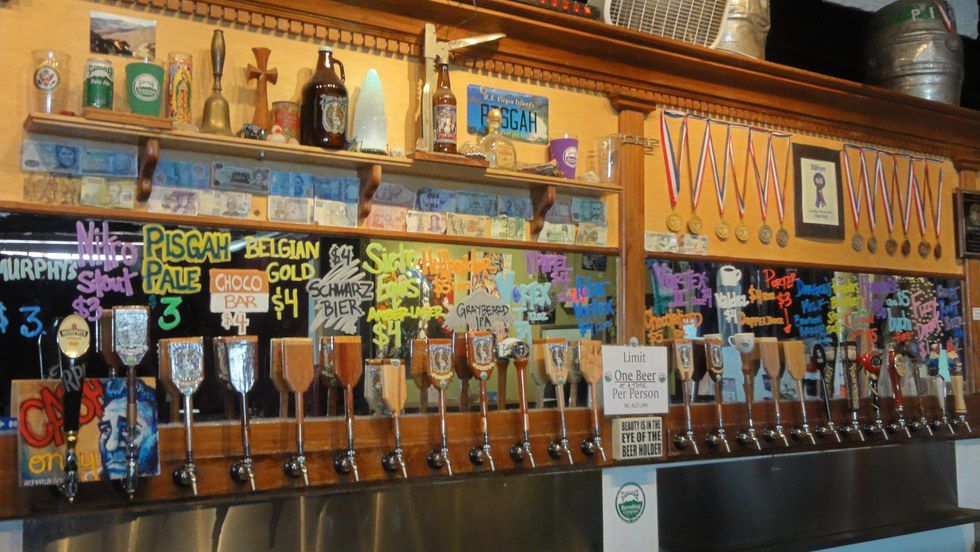 28. The ACC tournament is an extremely important time of the year where families and friendships will be torn apart.
29. Many people think North Carolina is super conservative, until they make their way to Asheville.
30. There's nothing more relaxing than driving along the Blue Ridge Parkway in the Fall.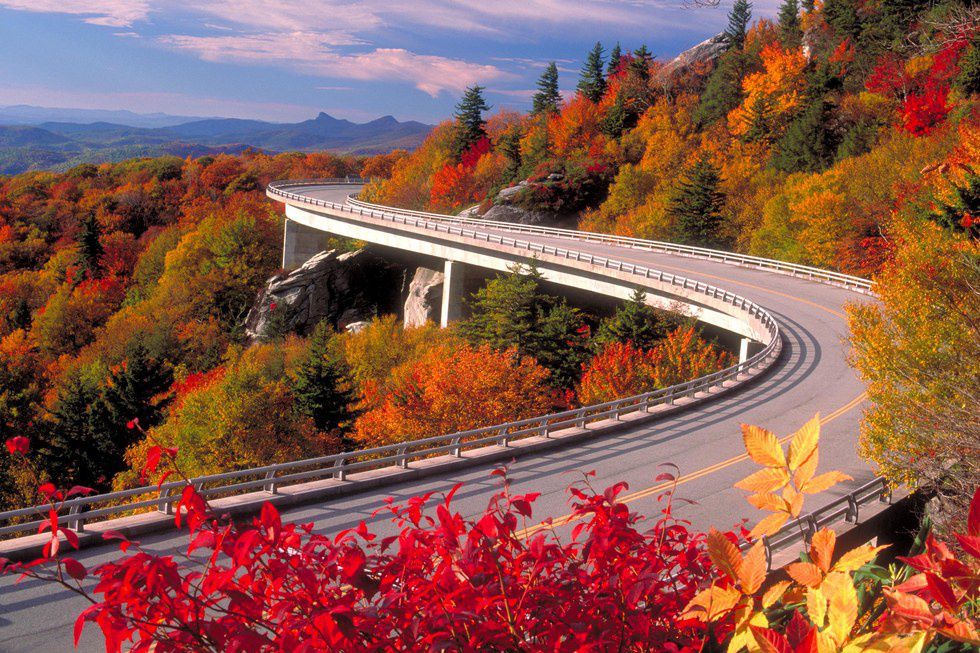 31. You've definitely been to Carowinds and then realized it's not that great.
32. Every hour is happy hour to you, because North Carolina legally cannot have an official happy hour!
33. You can always see a lovely dogwood tree blooming in the spring.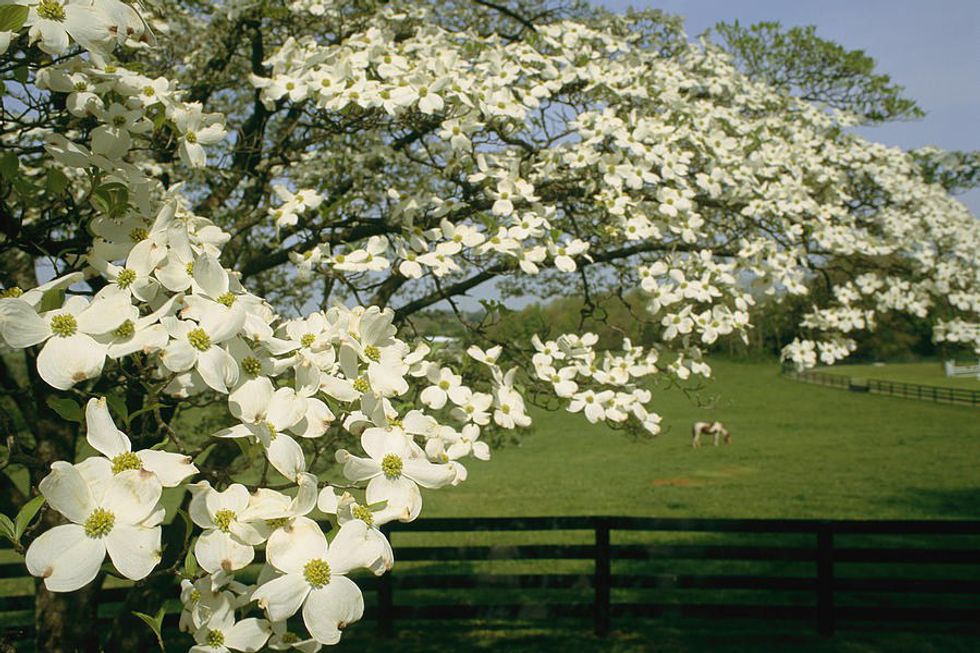 34. You will fight anyone who says Ohio was first in flight.
35. You get annoyed at people who are all of the sudden Panthers fans this year because they're doing well. Meanwhile, you were a Panthers fan even when they were 1-15.
36. If you need to buy furniture, there are only two places to go: Hickory or High Point.
37. You know the North Carolina mountains are the best and only place to get a Christmas tree.
38. You know the struggle of waiting to get your after 9's when you first get your driver's license.
39. There is no shortage of places to go hiking because we have so many beautiful national forests.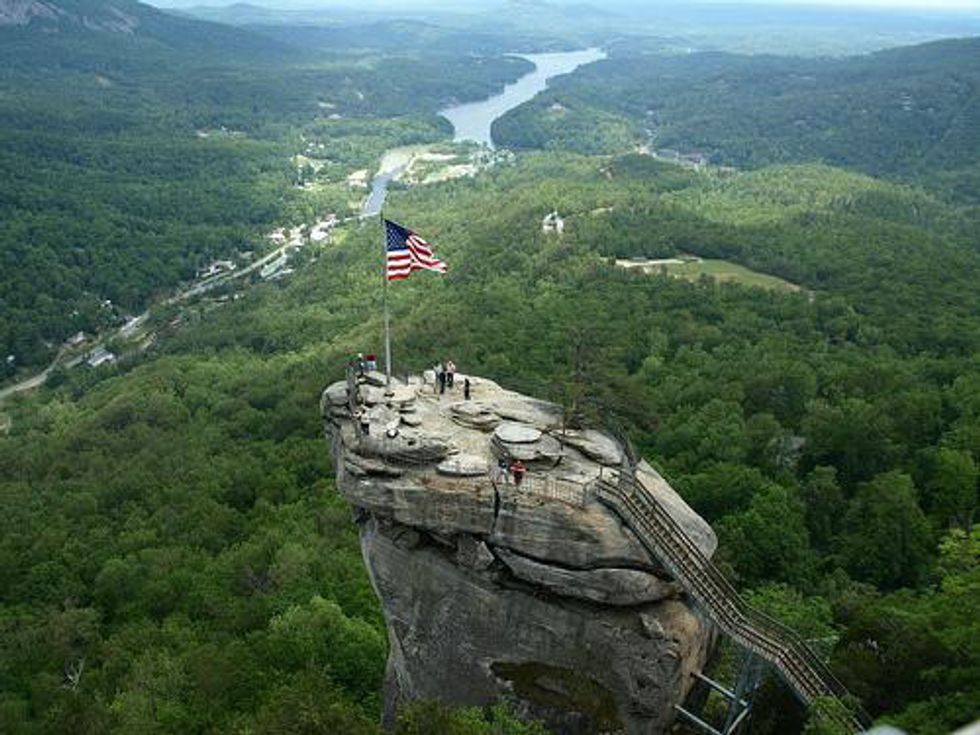 40. Even though we're on the coast, most people go to the beach in South Carolina.
41. You think the Rocky Mountains are great, but the Blue Ridge Mountains are home.
42. Tracking red clay into your house is normal.
43. You had to memorize the names of all the North Carolina lighthouses in 4th grade.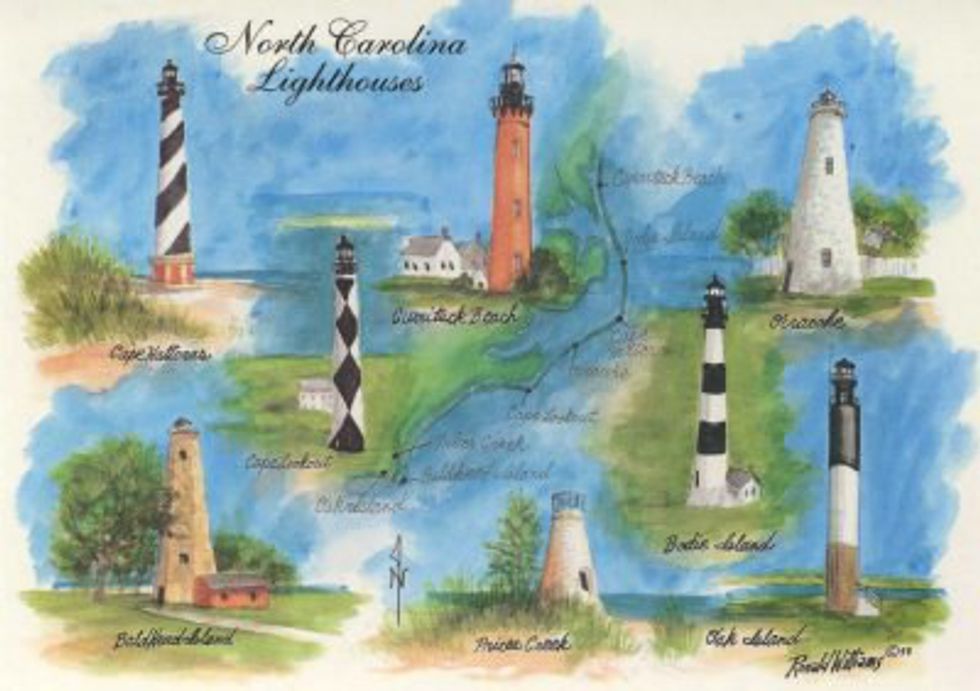 44. You either conquered the swinging mile-high bridge on Grandfather Mountain, or turned around halfway in fear.
45. There's a certain time of summer when it's too hot to even go swimming because the pool water feels like bathwater.
46. People from other states get confused when you say you're going to Beech and grab your skiing gear.
47. You know our state motto "esse quam videri" (meaning "to be, rather than to seem") is an appropriate representation of our great state.
48. You are proud to be a North Carolinian and wouldn't have wanted to grow up anywhere else.